This post brought to you by Social Power. All opinions are 100% mine.
Finally! Someone has created a platform where we can use the untapped power of social media to make a difference on issues that are important to us… no matter how big or small. Have a pet peeve about something that can be resolved? If you think enough people share your gripe, you now have the power to make a change!
Power of Social Media
Social Power allows us to create an issue and share it via social media platforms like Twitter and Facebook. If the issue gets 1000 supporters, it becomes an "initiative." From there, a team of people called Agents of Change work on a feasible resolution. This can lead to lower prices, better products/services or whatever the issue is seeking to resolve.
I am constantly spewing my opinions on things that I'd love to see changed but don't have the time or know-how to actually do anything about them. Social Power gives me the opportunity to make a difference without having to invest the time in writing letters, collecting signatures, making phone calls, etc. I created my first issue in under ten minutes and it's already been shared by others!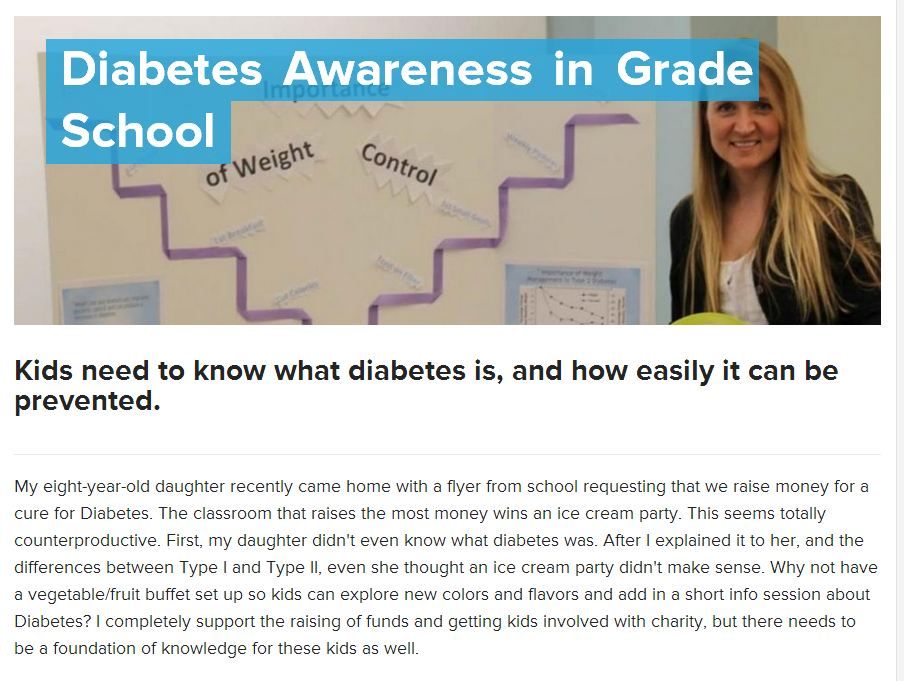 My daughter came home the other day with a flyer requesting her to collect loose change to bring in to her classroom to raise money for a cure for Diabetes. I totally support the cause and am glad to see kids getting involved with charities. However, when I saw that the reward for the classroom that raises the most money is an ice cream party, I actually rolled my eyes.
This all just seems so backwards to me! My daughter didn't even know what diabetes was. After explaining it to her and the differences between Type I and Type II, and how easily Type II Diabetes can be prevented, she even agreed that an ice cream party doesn't make any sense.
I think Diabetes awareness needs to be addressed in schools and for fundraising events such a this, the rewards should reflect a positive change. Instead of an ice cream party, why not have a fruit and veggie party? The kids could experiment with these colorful foods and perhaps discover something new they like to eat!
If you agree with my issue, please go to SocialPower.com and support and share this cause! It is really super simple and only takes a minute. Then, start your own issues and watch the results unfold!