We had a family gathering over the weekend. My Aunt was in town from Colorado, so we all got together at my Grandparents' house to visit. Being the normal person that I am, I asked them to all dump out their purses. 😉 Sponsored post by Lunchbox.
Keep Calm and Lip Balm – What's In Your Bag?
I normally don't give much thought as to what's in a persons' bag, but it is a little intriguing if you think about it. My purse can weigh about thirty pounds at some times, and people always wonder what the heck is in there. I decided to ask the women of my family to show me the contents of their purse. I then gave them the lip balm that matched their items the best.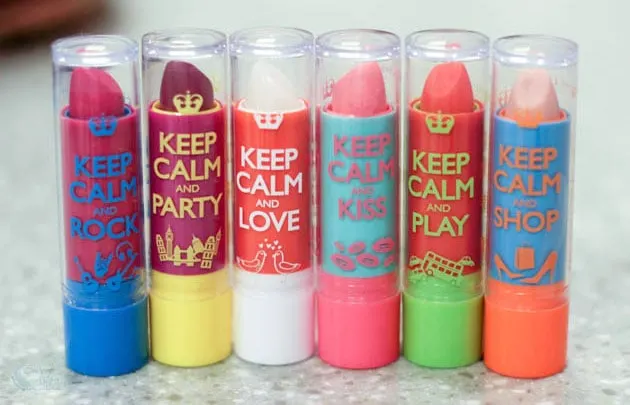 Rimmel Keep Calm and Lip Balm are tinted lip balms to give you a just-bitten effect. They provide the protection, care, and moisturizing power of a lip balm, with a fun and edgy kick. Sold exclusively at Walmart for an SRP of $2.50 each, you can get each one to match your mood for the day.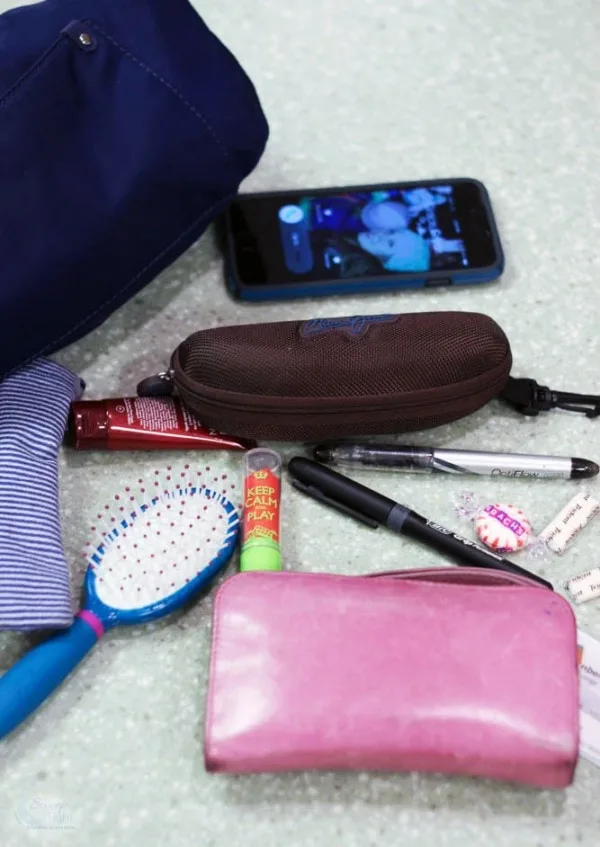 The first bag to inspect was my Aunt Denise's. She was traveling so this was not what would normally be in her purse. It was her travel essentials like pens, business cards, glasses, brush, lotion, gum, and her phone. I thought the Rimmel Keep Calm and Play worked perfectly for her. Now she can have moisturized lips with a light blush on her way home.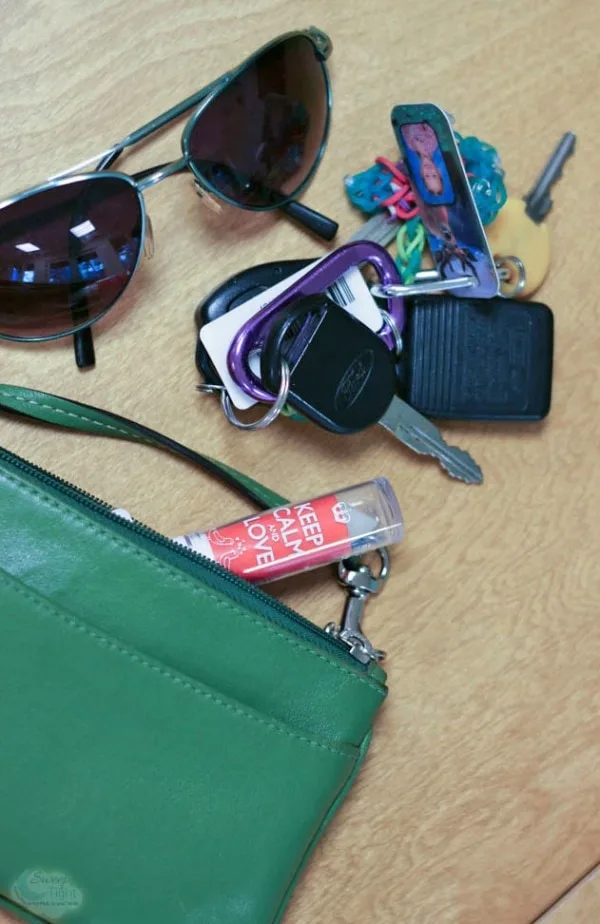 Next up was my sister, Shelley's, bag. She had a condensed version of her normal purse, too. Since she had a date night the night before, she was carrying just the bare necessities. Keys, sunglasses, ID and some cash. This love bird gets Rimmel Keep Calm and Love for smooch-able lips.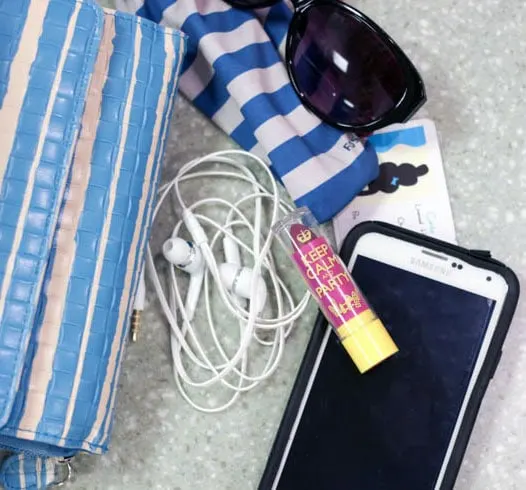 My Aunt Carla's purse was a little more fun since she had earbuds. Her whole bag had a blue and white striped theme, too. She earned the Rimmel Keep Calm and Party which will give her a fun violet blush and smooth lips to sing along to her tunes.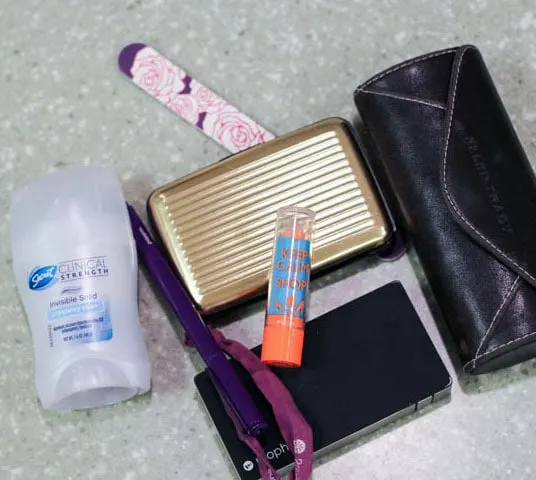 My bag was a hot mess as usual. It's well overdue for a cleaning. I spared everyone the disaster it would cause if I dumped it out. Instead, I just pulled out the basics. The main contents prepare me to shop. My father-in-law got me the credit card protecting holder so no one can scan my bag and swipe my card info. I also have power-shopping essentials like a hair tie, pen, phone charger, deodorant, nail file, and glasses. Keep Calm and Shop will let me shop all day without drying out my lips. It's crystal clear for quick and easy reapplying.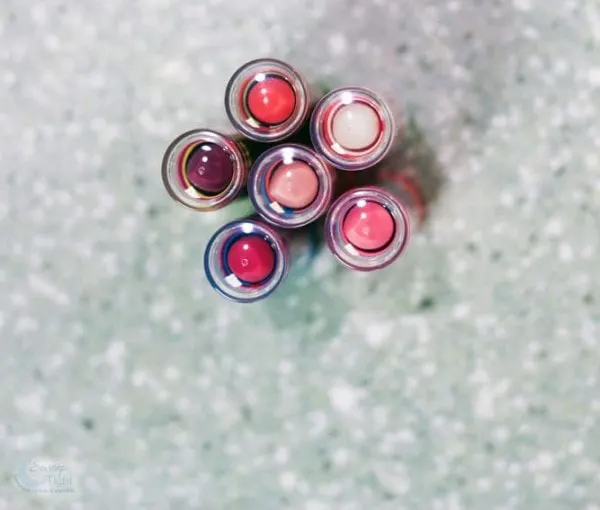 Keep Calm and Lip Balm Savings
>>> Get $1 off when you buy 2 Keep Calm Lip Balms – Exclusively at Walmart. Get the coupon here.
What's in Your Bag?
Share your favorite Keep Calm and Lip Balm in your bag by using #KeepCalmLipBalm to be featured on the Keep Calm Gallery page. Watch your Instagram image appear on the brand engagement page.
Which lip balm matches what's currently in your bag?