Before you read this Sweet Zzz Mattress review, please know that I take sleep very seriously. Having struggled with insomnia for a large chunk of my life, I don't mess around when it comes to anything that affects a persons' rest. Although I received a Sweet Zzz Mattress for review purposes, all opinions are 100% mine.
Save $100 off a Sweet Zzz Mattress with code: amagicalzzz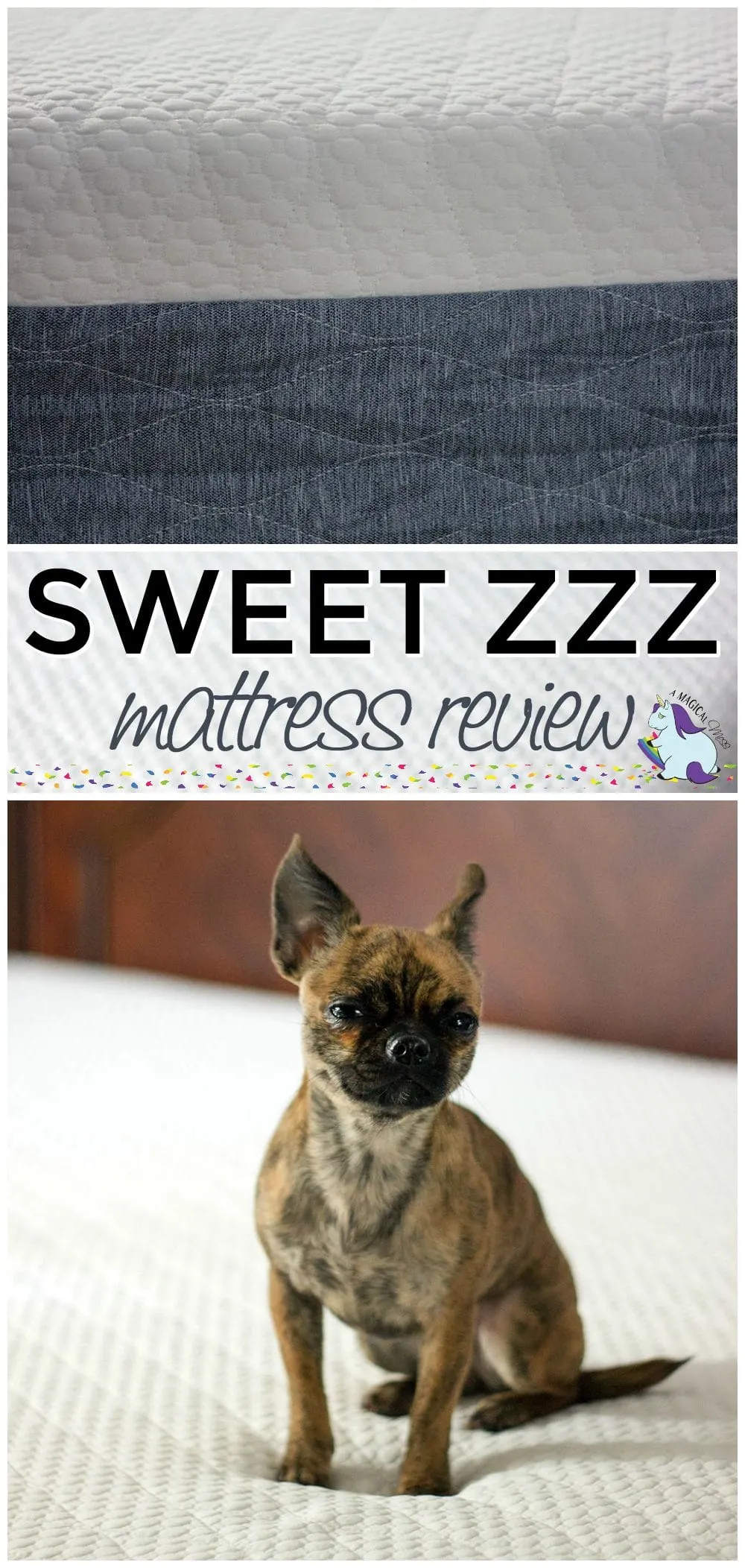 Old Mattress and New Pains
My old mattress had a good run, but it was time to go. It was affecting my sleep and hurting my body. At first, I blamed new aches and pains on aging, but then I realized it was the bed. After staying the night on a hotel bed, I could tell the difference on how a supportive mattress should feel. I had pillows propped all around me at home so I wouldn't tip over while sleeping on my side. Um, that's not right?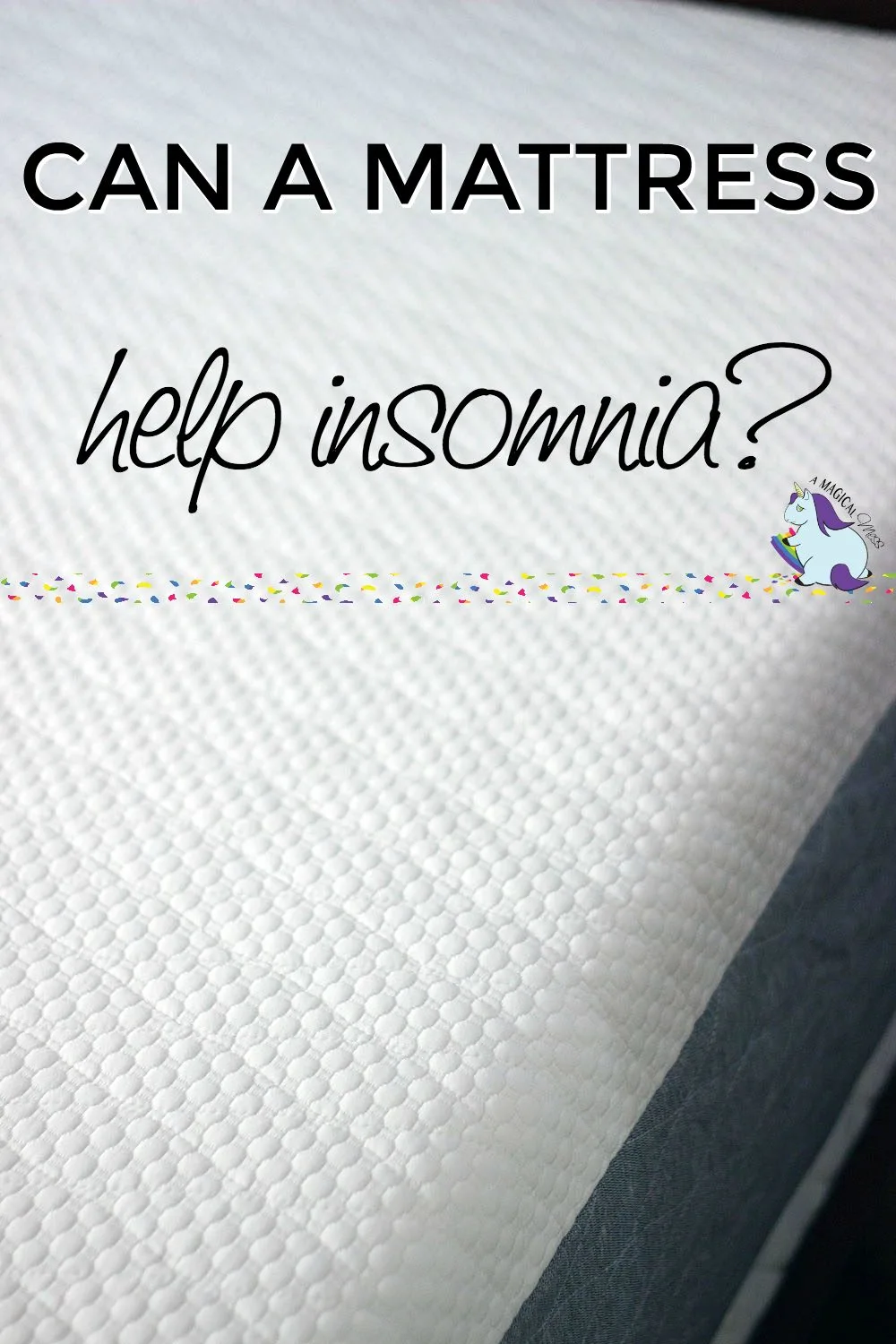 Not all Insomnia?
Even with sleeping pills, I was the lightest sleeper ever. If a dog's paw hit the floor, I was awake. I started getting sciatic nerve pain, too. I now know this was due to how twisted up I would get during sleep. No matter which pillows I put where my bed had to GO.
Sweet Zzz Mattress Review
The Sweet Zzz bed arrived in a box on our doorstep. I'll never get over how they can pack a king size mattress into a box. My husband was able to pick up the box and take it upstairs on his own, but I would recommend this to be a 2-person job.
Open the box at the top and roll out the Sweet Zzz Mattress. (We kept the box spring from the old bed.) Once it's in place, it's time to remove the plastic and let it expand. Again, I'm in awe while watching the bed grow into its full form. I didn't notice a smell during this process, but I opened a window anyway just in case.
After a few hours, the bed is ready. I suggest giving it as long as you can to air out completely. I put sheets on after only two hours, and I ended up noticing a slight smell for a day. It wasn't a big deal, but I happen to have an extremely sensitive nose. Thankfully, no scents lingered too long.
The Affluent Rest is Sweet Zzz's most popular mattress and is suggested for side sleepers, mixed sleepers, and back sleepers – so, basically, everyone. I am a mixed sleeper, but I'd say about 90% of the time, I am on my side. I noticed the difference immediately when laying on my side on the new bed. No pillow reinforcements necessary to maintain balance. The mattress provides the perfect amount of cushion and support to allow me to remain on my side.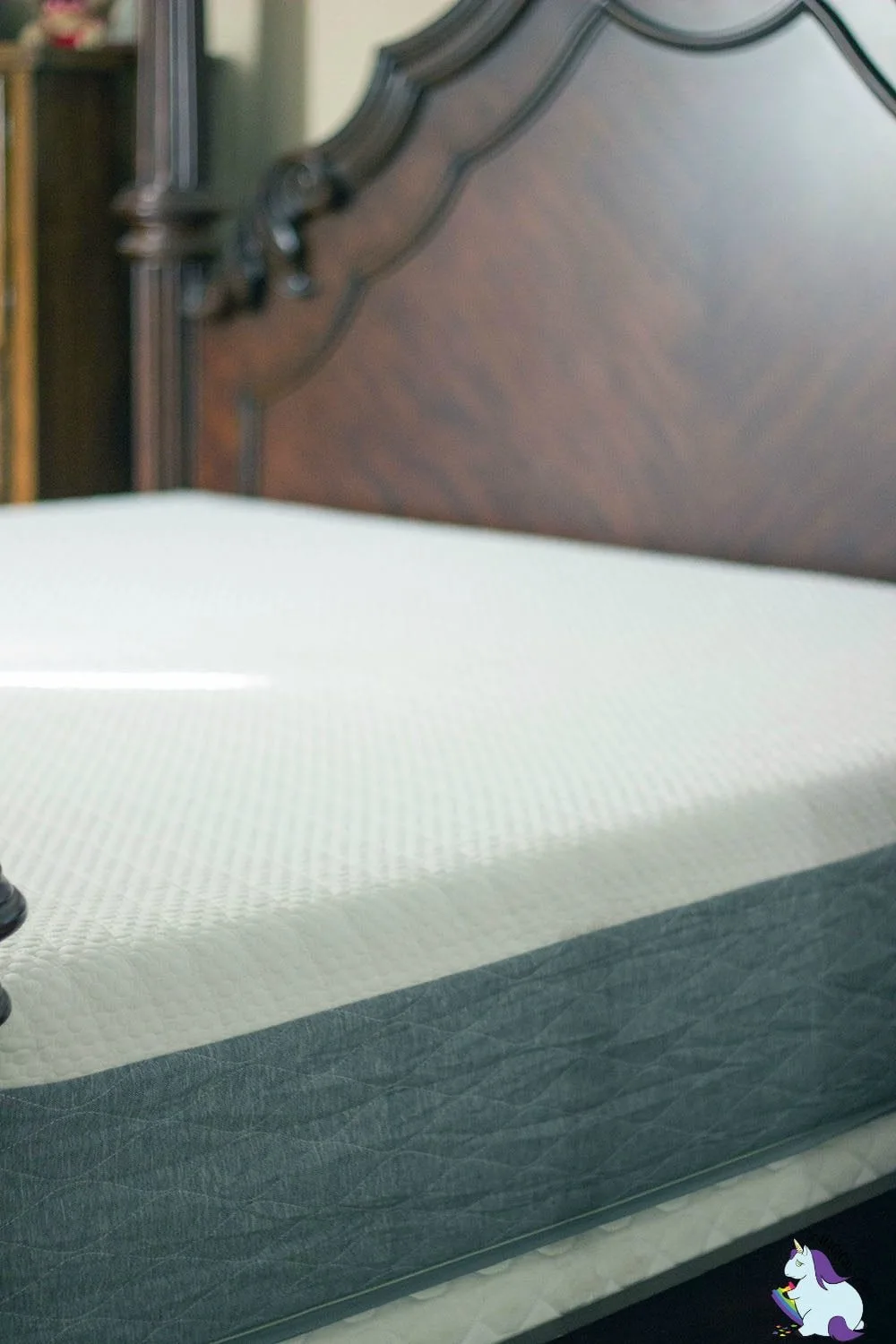 After the first night, I realized I had to change my main pillow. Now that the mattress is so supportive, a squishier pillow feels better under my head. It took a few nights to get my sleeping situation in order fully. It's been over a month and I fricken love the Sweet Zzz mattress.
I sleep deeper, longer, and wake up more rested. My back pain is gone and so is the horrid pain down my leg. I even now sleep through Mike's alarm on most mornings! That is huge and unheard of until now. I still have issues with my insomnia, but I can't get over the difference a good mattress makes.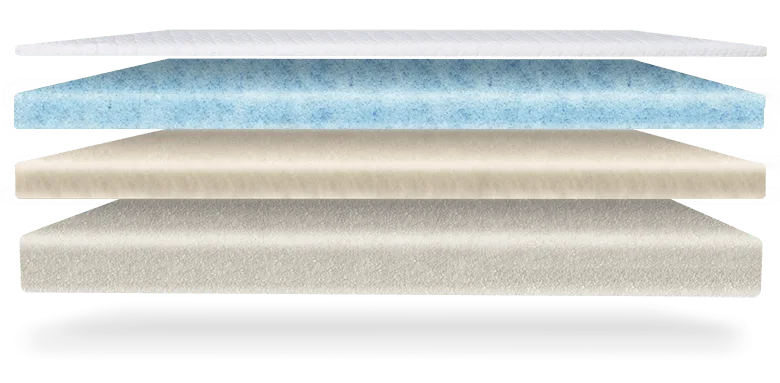 Deep, rejuvenating sleep is so vital for overall health and productivity. I will never question the importance of a supportive mattress again. In fact, I consider it a necessary investment for anyone who wants to feel their best. To go from sleeping in the form of a botched yoga pose, to properly upright and aligned is almost a shock to the body. Now that my spine realizes this is a positive adjustment, it's invigorating.
Read more Sweet Zzz Mattress review testimonials here.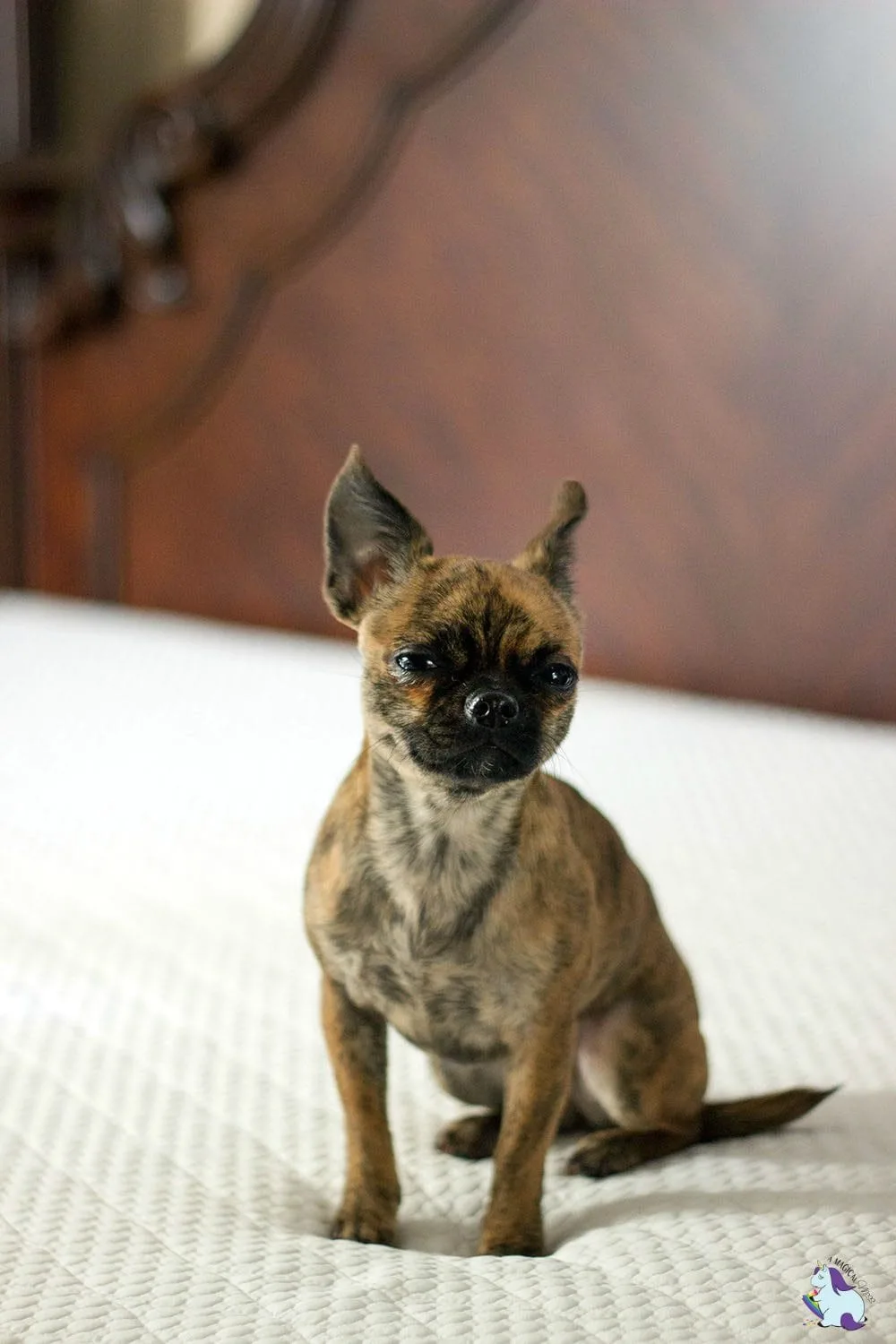 More about Sweet Zzz Beds
Lifetime Warranty and 100-day money back guarantee on all mattresses.
Been in business longer than most online bed-in-a-box companies.
Built using the best materials in the industry.
Use customer feedback to create the beds.
Make the best beds combining experience and technology.
They give back – every Sweet Zzz Mattress sold = 20 meals donated to fight hunger.
Sweet Zzz Mattress Coupon Code
==> Use code: amagicalzzz to save $100 off any size mattress.
Are you in need of a new mattress? Hopefully, this Sweet Zzz Mattress review helped you.