The Seadogs Fireworks Cruise made for a perfect girls' night out in Chicago. We got to take the cruise at no cost as a part of a promotion through Madame Deals and their #Payit4ward campaign. All opinions are my own.
Seadogs Fireworks Cruise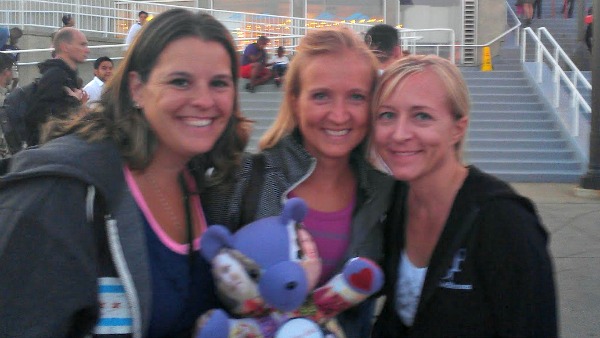 Shelley and I were downtown all week for BlogHer. Our lovely friend, Shauna from Adventures of 8, flew in from Texas to attend the conference, as well. She was our roomie for the week and it was so much fun. The Seadogs Fireworks Cruise was the event to kick off our fun-filled agenda. It was definitely a great way for us to see the Navy Pier fireworks, and also, a gorgeous view of the skyline.
Even though I live so close to the city, this was my first time on the Seadogs boat. I was a little nervous about getting soaked because the temperature had dropped from like 90 to 50 degrees overnight. The driver took that into consideration and skipped the speedboat portion of the ride. I think we were all quite okay with that! We cruised out onto Lake Michigan a bit enjoying fun music and interesting info from our guide. The guide was a young man who was extremely intelligent, entertaining, and full of intriguing facts about the buildings and Chicago history. We definitely learned quite a bit.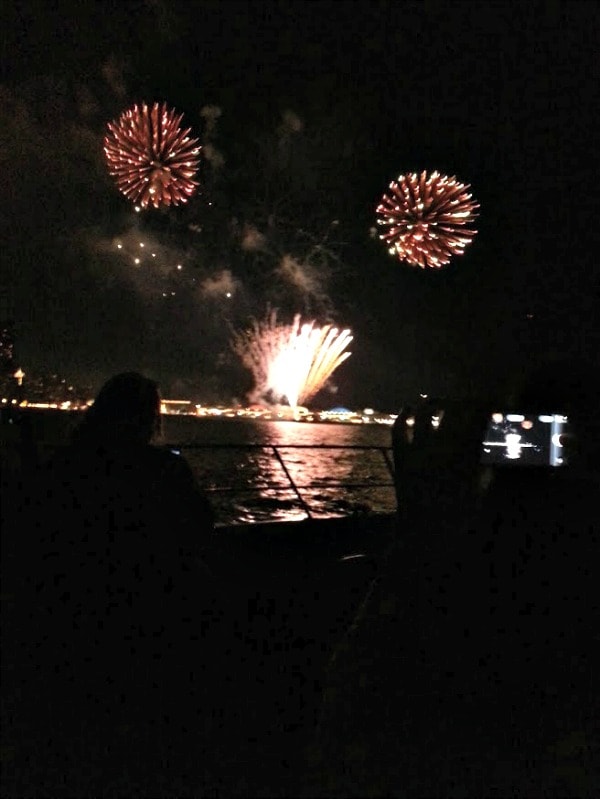 Watching the fireworks from the water was beautiful. They really know how to put on a good show. We sipped champagne and relaxed while floating peacefully on the lake. The ladies from Madame Deals had lots of fun giveaways and prizes for us and we got to network with several impressive bloggers. It was such a great event!
The Seadogs is a great option for anyone looking for something fun to do in Chicago in the summer. I would have originally suggested it as a date night, but after experiencing it with the girls, I now feel like it was the perfect girls' night out idea, as well!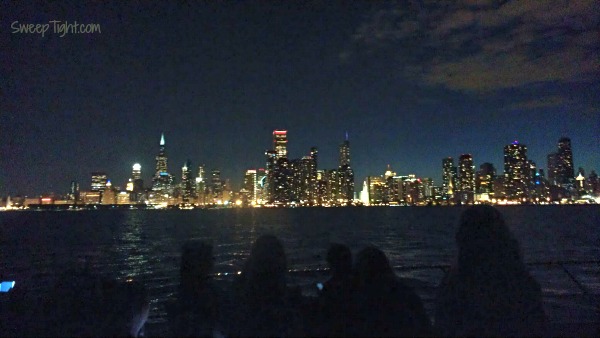 Definitely going to petition this idea to my local girlfriends for our own GNO before the summer is over.
Whether you are a resident of Chicago or just coming to visit, definitely put a Seadogs Cruise on your to-do list. 😉
Rainbow Crumbs for You
Weekly newsletter with our latest posts and shenanigans.