If you are looking for a reason to buy Yonanas, I have plenty. I wanted Yonanas to make healthy ice cream alternatives for a while now, but it's so much more than that. Now that we've been using the machine that was sent to us for a few weeks, I see many reasons why people should buy Yonanas.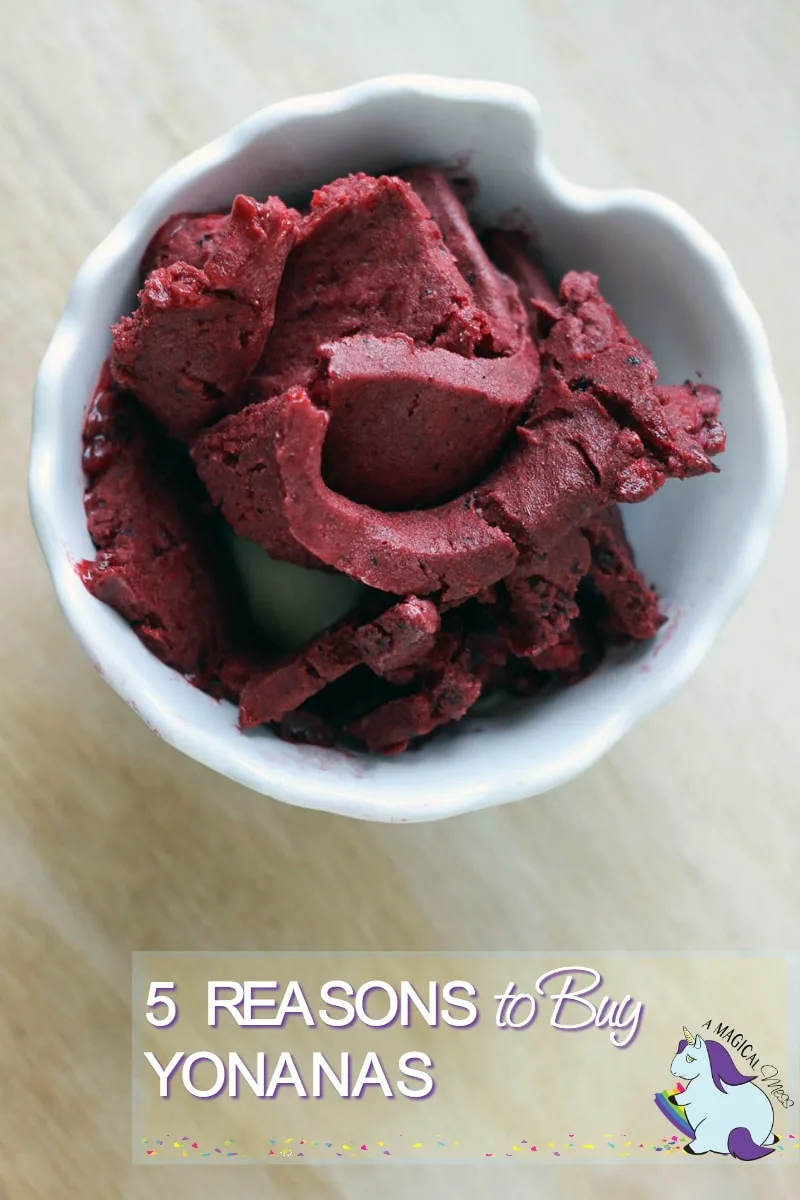 5 Reasons to Buy Yonanas to Make Healthier Choices
1.) Healthy Ice Cream Alternatives. Ice cream is my ultimate weakness. I cannot be trusted around ice cream and can easily eat an obnoxious amount in one sitting. Chips, candy, and popcorn I can ignore and leave sit for weeks. Ice cream taunts me instantly until I eat it ALL. However, my obsession has a lot to do with the frosty texture, not so much the dairy. So, anything frozen, slushy, or frosty can satisfy my cravings. Frozen bananas go into the Yonanas and come out with a texture similar to soft serve, so it's perfect for me.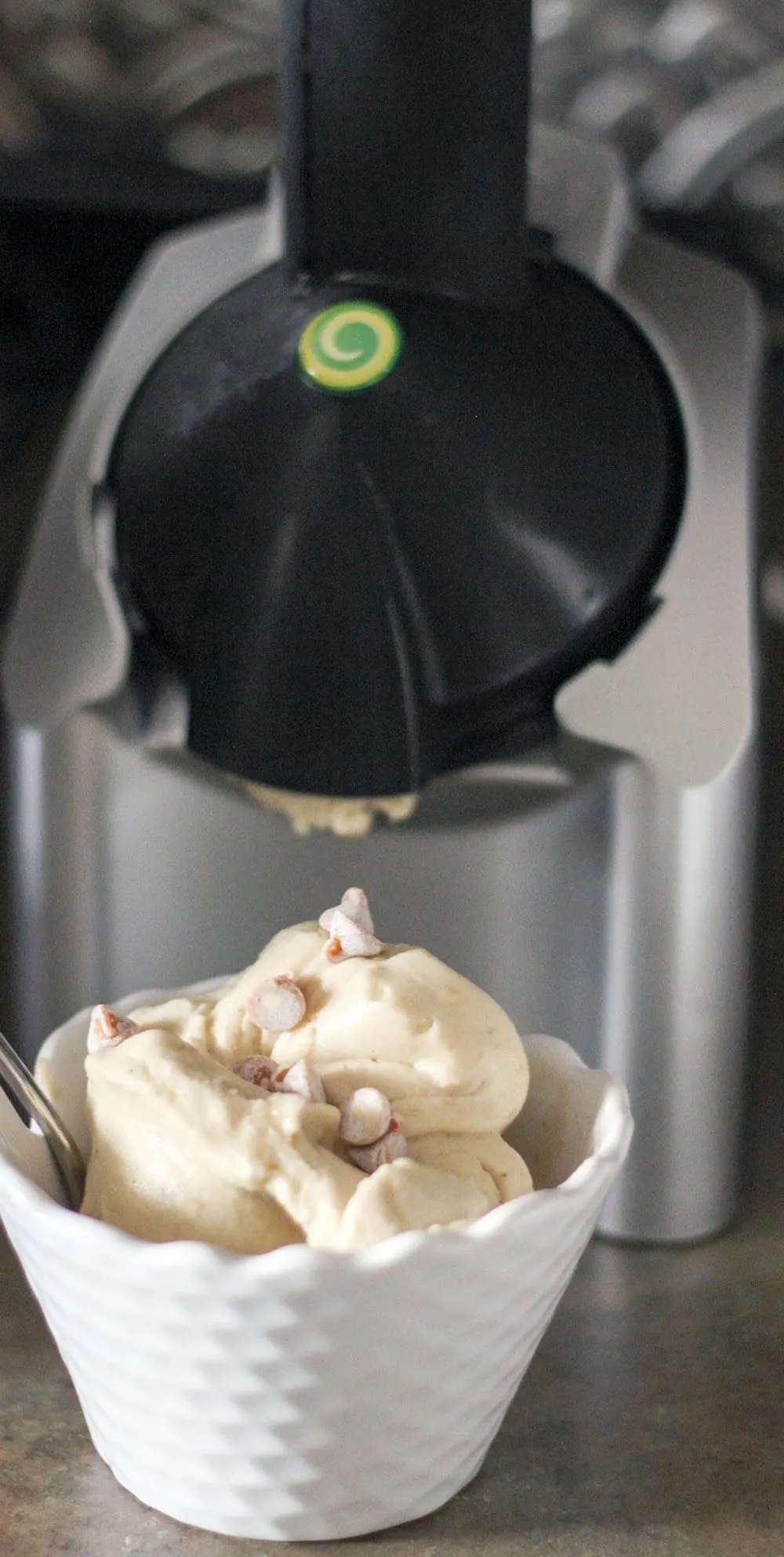 2.) Increase your Fruit Intake. If you struggle to get your proper daily dose of fruits and veggies, create your dessert using Yonanas instead of store bought ice cream. Since I normally eat fruit for breakfast, this means it's okay to eat "ice cream" for breakfast. You guys, this is huge. Toss a frozen banana into the machine and top with some oatmeal and peanut butter, and you've got yourself a guilt-free breakfast treat.
3.) Pet Treats. Dogs can eat a variety of fruits, so it's easy to make frosty pup treats using Yonanas. Our dogs absolutely love when I make them treats. Call me crazy, but they really do know when it's something for them. They get extra excited and dance around the kitchen. I love it.
4.) Play with Flavors. Yonanas is not just for bananas. Use a variety of frozen fruits, chips, frozen coffee, and even veggies. Play around with all sorts of options, and you'll quickly learn what creates the best texture and flavor combos. This also eliminates the need for several tubs of ice cream in your freezer. Just allow each person to create their own concoction in the Yonanas. Experiment with toppings, too. (I used peanut butter chips that look a bit anemic.)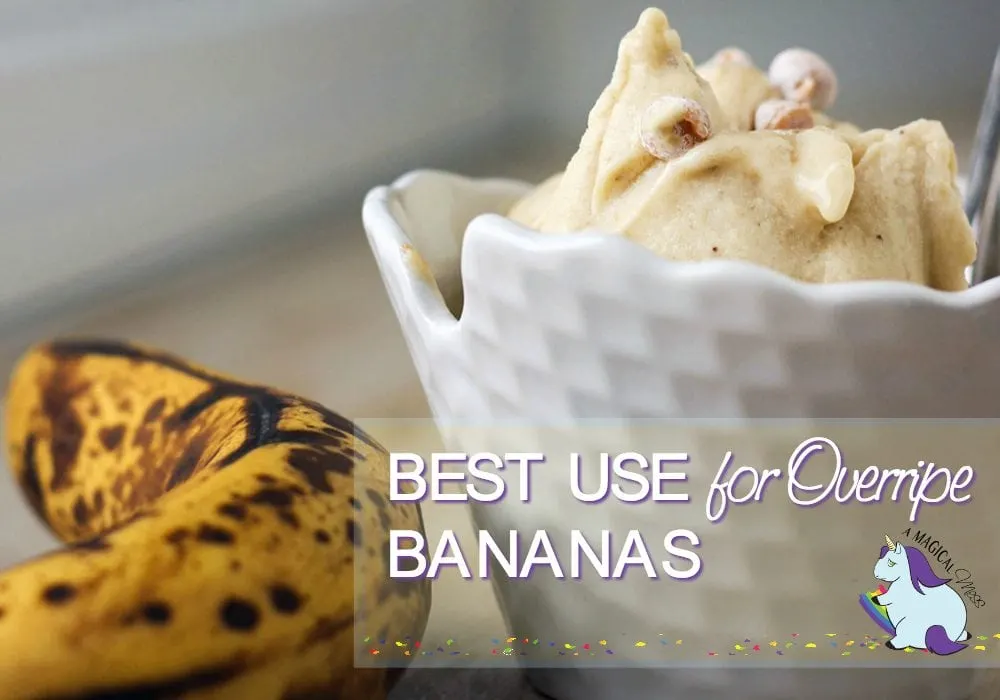 5.) Stop Banana Abuse. So many bananas are purchased with good intentions in this house. So many bananas sit on the counter and eventually get tossed. It's not like I am baking banana bread every time this happens, so a sad amount of fruit ends up in the garbage. Now, any fruit looking even a smidgen overripe, I freeze to use in our Yonanas. Problem solved.
I could go on, but I will stop at five. Those are five very good reasons to buy Yonanas if you are an ice cream addict. Get one just in time for the New Year when we all create goals to make healthier choices.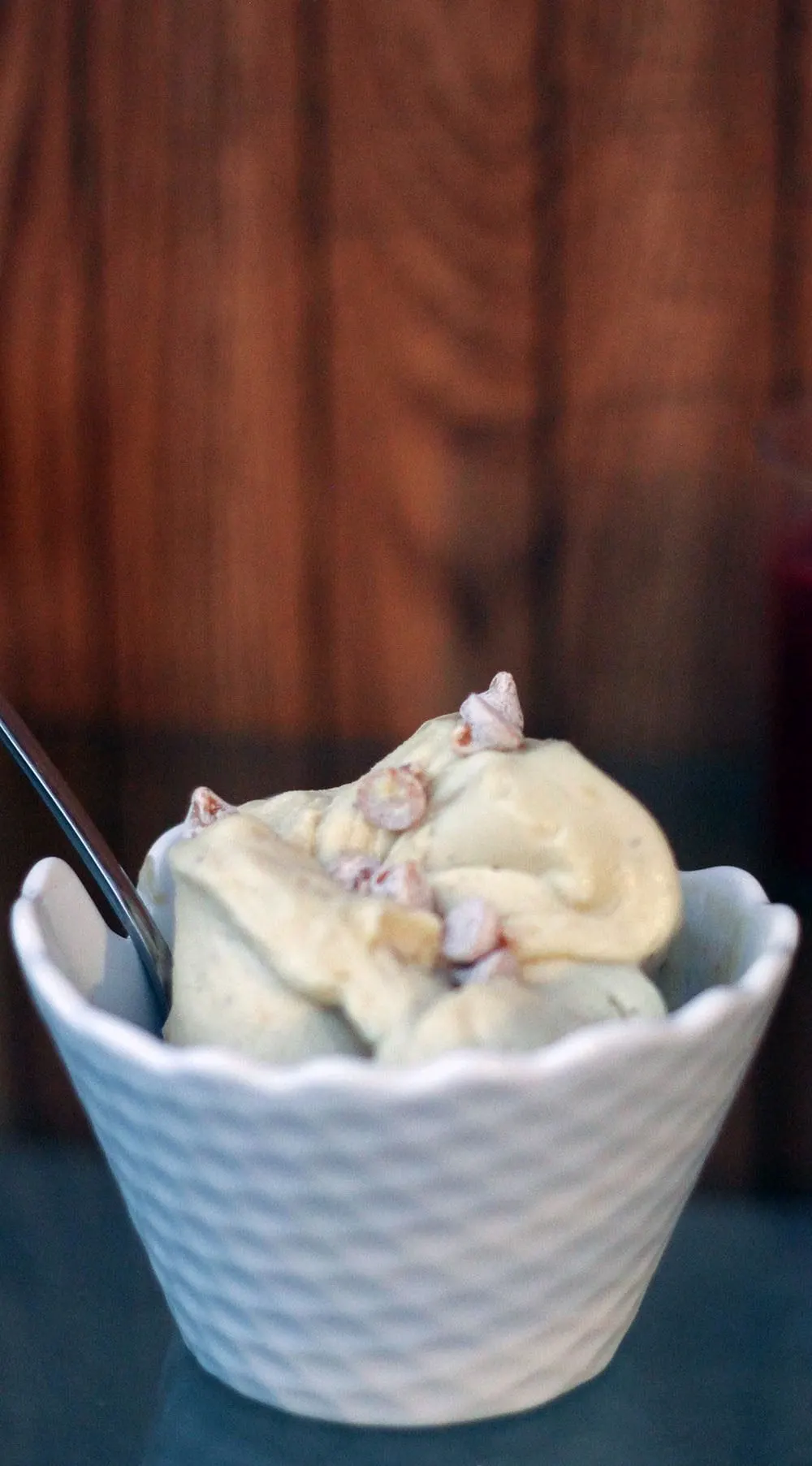 A couple notes about the machine: Be careful not to pinch yourself with the part that pushes the fruit in. Clean the machine — or at least let it soak — right after using. Dried bananas turn into something resembling an impenetrable alien flesh. Other than that — super yum!
Did you buy Yonanas yet? Let me know what your favorite recipes are!