Tis the season to share the love and Kleenex Brand Care Packs are a great way to do it. With spring around the corner and Valentine's romance blooming all around, everyone seems to be in an extra affectionate mood.
But with all this affection and the weather changing, the cold and flu are also here for the party. If you know someone is sick why not do something nice like bring them a flower and an adorable little pack of Kleenex to let them know you care.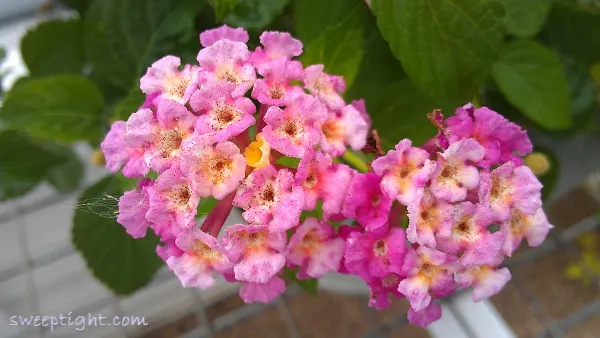 And, you know, people don't have to be sick in order for you to show them a little extra attention. These Kleenex Care Packs are great for anytime. After seeing the code on my box of Kleenex I sent one to my mom and she said "Oh, I can't wait to get sick!" LOL
Share the Love
From seasonal sniffles to tears of joy to sorrowful sobs, a simple soft Kleenex tissue can give a little comfort that goes a long way. Tissues remind me of my Grandma. She's always got them stuffed up her sleeve and no one "shares the love" quite like her.
She has a barn full of animals and I have never seen anyone love, heal and cherish creatures quite like she does. The really magical part is the mutual affection shared. They take care of her just as much as she does them.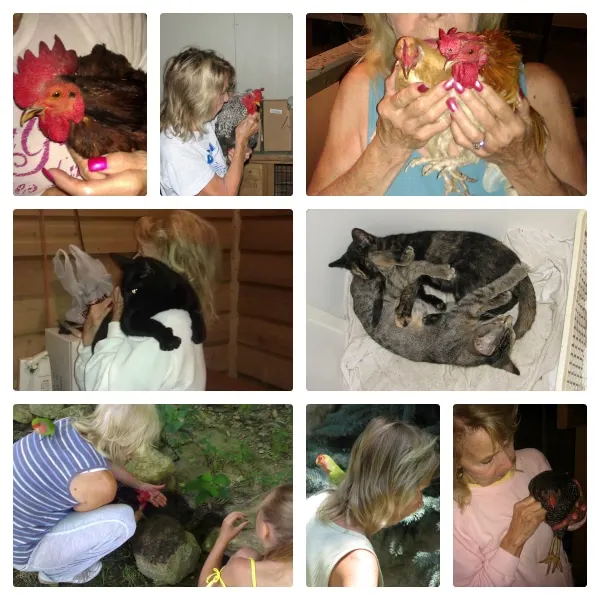 She's taken in animals that "weren't going to make it" and nursed them back to full health. Rudy, the seizing rooster, was one of my favorites. This little guy would go into seizures lasting seconds to almost a full minute.
The other chickens didn't know what to make of it. They would peck at him and bring on more fits. Gram took him under her wing and brought him everywhere. He came with us to work in the garden and loved it when we found him worms.
When he'd go into one of his seizures, we'd scoop him up and hold him gently so he didn't hurt himself. When it passed, he was exhausted but grateful to be in loving arms.
His seizures seemed to get a little better. He eventually passed on, but the life he had with Gram was full of love and fun adventures. Gram still plucks a Kleenex from her sleeve whenever memories of all her friends come to mind.
Loving Memory
We just lost a dear member of the family in a tragic car accident. A cousin, sister, friend, Devan was a beautiful girl that touched everyone she met with a ray of happiness. She definitely inherited Gram's touch.
Within moments of meeting Devan, you loved her. My favorite part about her was how physically affectionate she was. This is something that doesn't really come naturally to me. It's not that I don't like hugs and kisses, I just over think them and end up missing the appropriate moment and create awkward socially unacceptable displays of headbutting or misplaced ear kisses.
But with Devan, she would just attack, and before you knew what was happening, you were squished in a freakishly strong hold of pure awesomeness. This is something our entire family (and all her friends) has learned from Devan.
Don't let opportunities for hugs ever slip by. It was actually pretty funny… at her services we were all hugging and making sure to tell each other how much we care for one another. She would have cracked up.
Some of us are just downright awful at expressing these things. My 'I love you's' sounded more like threats than anything. I guess I just need practice. But, for Devan, I won't ever forget to keep trying.
In hopes to spread this message along, I made this for her dad…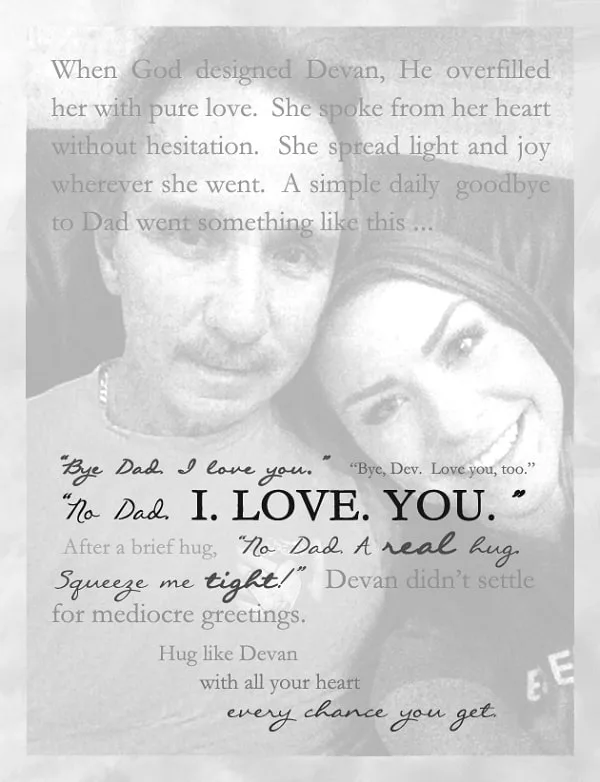 It goes without saying, we've gone through quite a bit of Kleenex in the last few weeks.
Kleenex brand, America's softest tissue*, knows that once one experiences the softness of Kleenex brand tissues, they will be eager to share it with other cold and flu sufferers, friends and strangers alike, as a way to show they care.
This cold and flu season, make the care complete with a Kleenex Brand Care Pack, and together we'll turn a seemingly-small gesture into something bigger, to make everyone feel better. Visit kleenex.com/softness to learn more.
Disclosure: Compensation was provided by Kleenex via Glam Media. The opinions expressed herein are those of the author and are not indicative of the opinions or positions of Kleenex.