We make our fair share of banana bread around here due to the fact that we are repeat offenders of banana neglect. When I buy bananas I just never know if they will be eaten up right away, or sit on the counter to await their fate as an ingredient in a baked good. It's great to have a moist banana bread recipe just in case. Sponsored post by Mirum Shopper. All opinions are my own.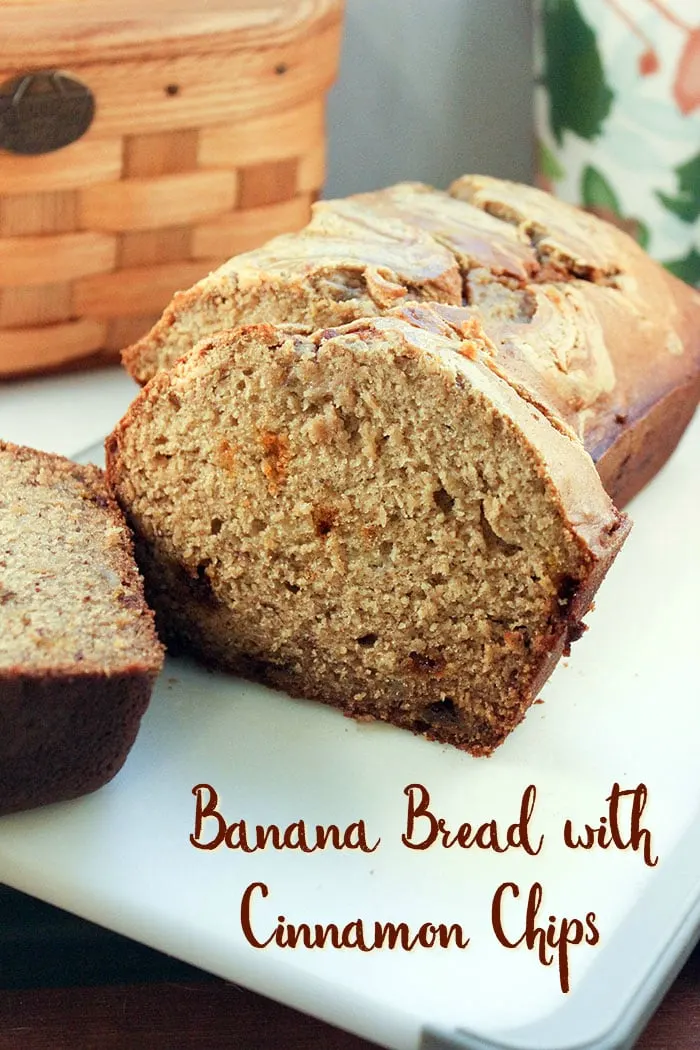 Banana Neglect
Seeing the sad bananas on my counter, I was on the hunt for a new banana bread recipe. I headed to the recipe section on the Jewel website. They have some amazing recipes to browse before you head in to do your grocery shopping. I quickly found a recipe for banana bread using I Can't Believe It's Not Butter and was on my way to grab all of the ingredients. The moist banana bread recipe they suggest is perfect for customizing with your favorite add-ins.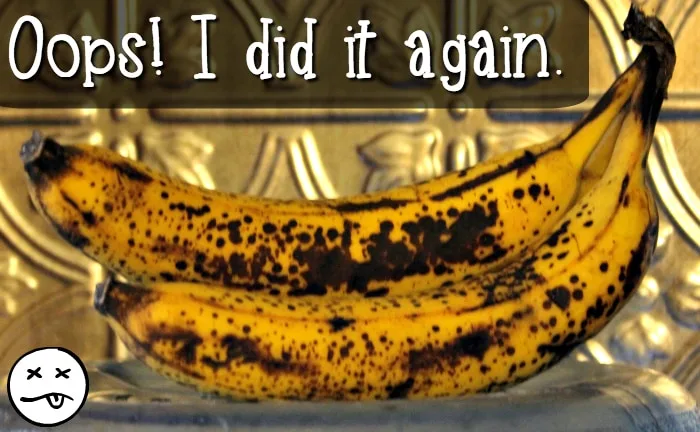 It turned out to be the perfect banana bread day, too. Right after my Jewel shopping trip, the sky opened up, and it started storming. The weather cooled a bit, and I felt enough of a hint of fall to get the urge to bake. I know it's still August, and I should stop rushing the summer, but fall is officially my favorite season.
I decided to add cinnamon chips and a smidgen of peanut butter to the banana bread. The add-in possibilities are endless depending on your tastes. The bread is also delicious without changing a thing. The I Can't Believe It's Not Butter makes this bread the most delicious texture. Plus, there's a $2 off offer right now for I Can't Believe It's Not Butter and several other Unilever products. Also check the MyMixx app for more savings at Jewel.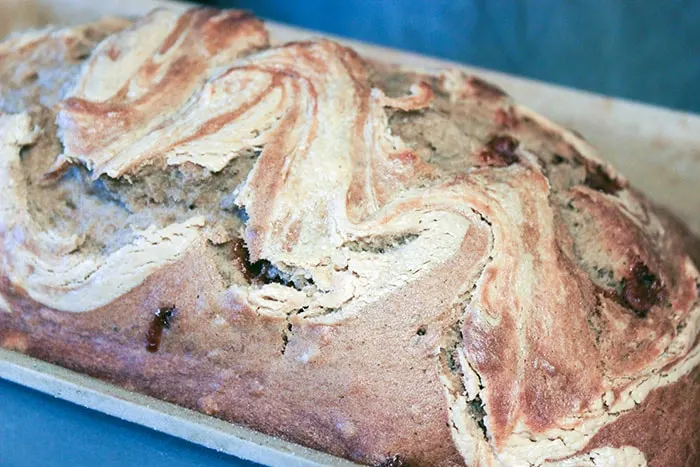 Moist Banana Bread Recipe with Cinnamon Chips
Ingredients
3 large ripe bananas, mashed, (1-1/2 cups)
1 cup I Can't Believe It's Not Butter!® Spread
3/4 cup firmly packed light brown sugar
2 large eggs
1 tsp. vanilla extract
2 cups all-purpose flour
1 tsp. baking soda
1 tsp. ground cinnamon
1/4 tsp. salt
1/4 cup cinnamon chips (optional)
1 tablespoon peanut butter (optional)
Instructions
Preheat oven to 350°.
Brush 9 x 5-inch loaf pan with additional I Can't Believe It's Not Butter!® Spread; set aside.
Combine first 5 ingredients in large bowl with wooden spoon. Stir in remaining ingredients until blended and pour into prepared pan.
Swirl about a tablespoon of peanut butter with a knife on top of batter if you choose.
Bake 60-70 minutes. Cool 20 minutes on wire rack; remove from pan and cool completely.
As much as I dislike the word – Moist – is the best way to describe this banana bread. It's so super scrumptious that I do believe it will be my new go-to banana bread recipe. Next time I want to try it with more peanut butter and maybe some chocolate chips. Yum!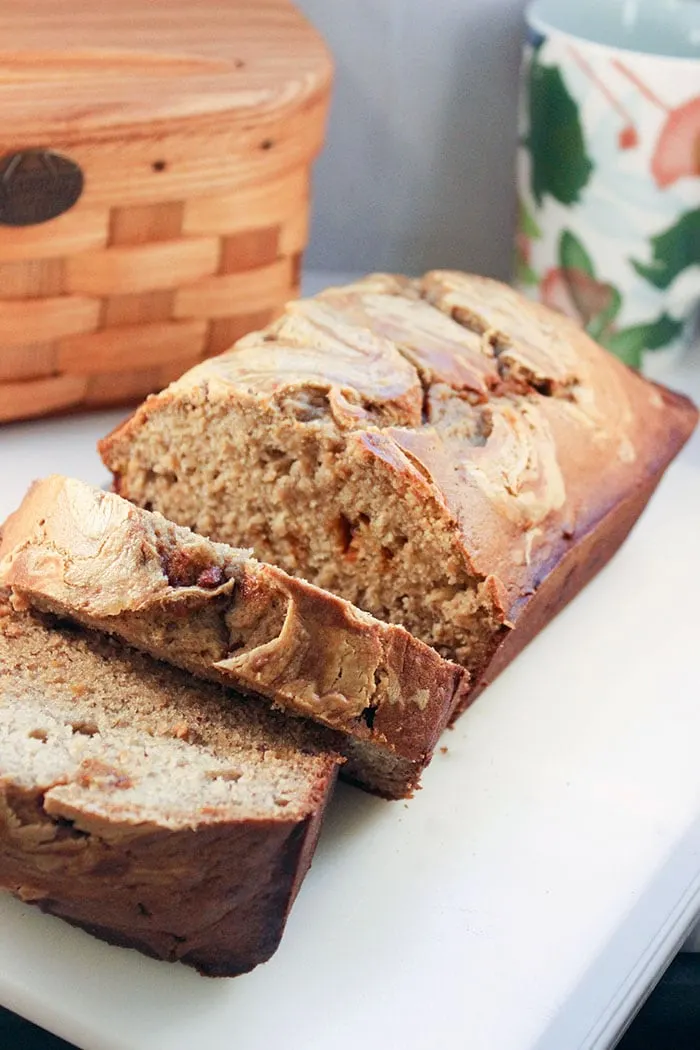 More ways to use up ripe bananas:
What do you add to your banana bread?