Fun with fondant! Fancy frosting! Movie-inspired cupcakes! We have a little bit of everything in this creative cupcake roundup.
If you find yourself with more time to bake lately, perhaps you'd like to test your decorating skills with some of these cupcake creations.
40+ Creative Cupcakes to Make
Here is a list of over 40 cupcake recipes from myself and my blogger friends. Be sure to pin this roundup as I will keep adding new worthy recipes as they come along!
Creative Cupcakes
More time to bake these days? Flex your decorating skills with these creative cupcakes!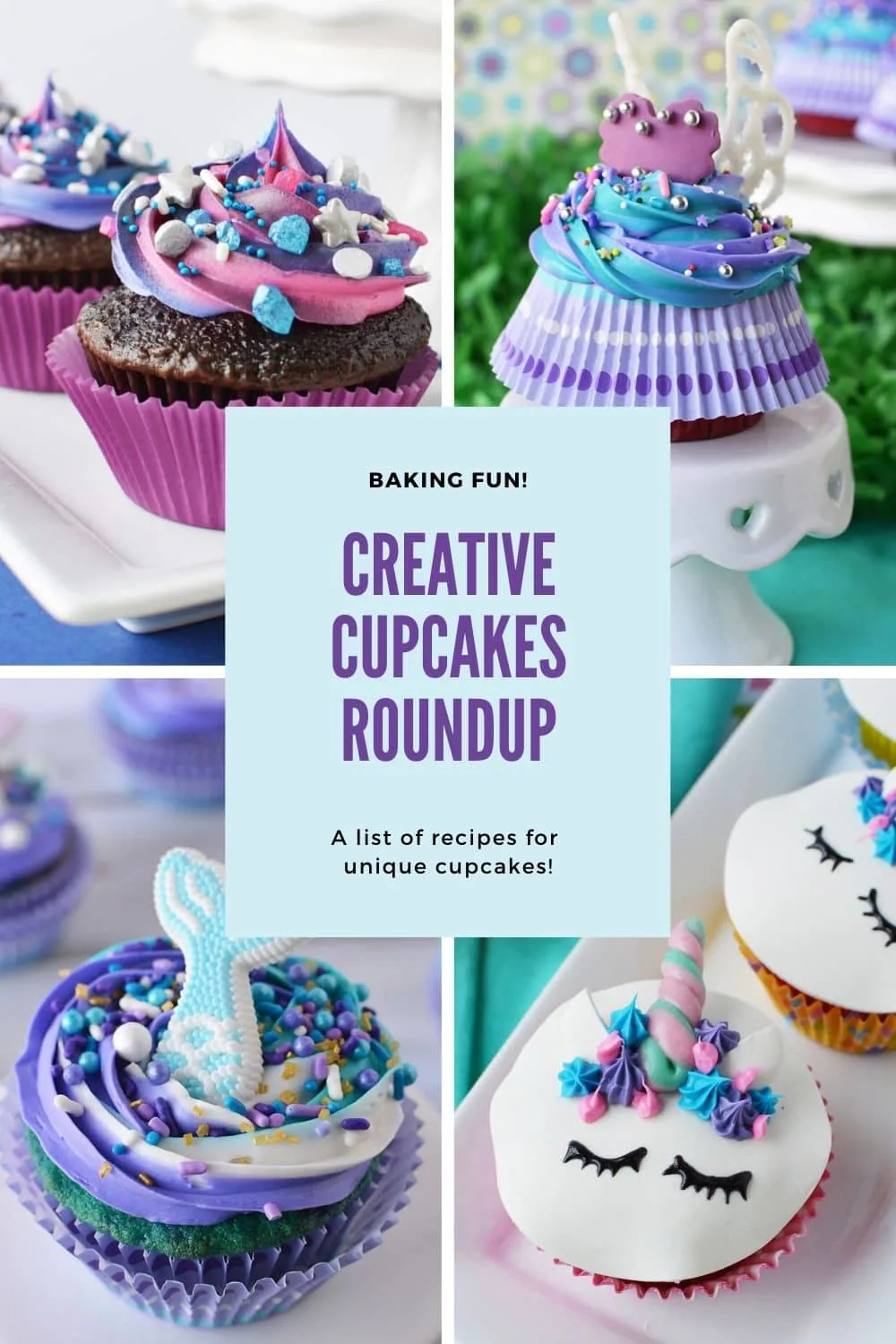 Please let me know if you make any of these creative cupcakes!