Christmas tree cupcakes are a fun way to get creative in the kitchen this season. The whole family can get involved by decorating their own little Christmas tree cupcake.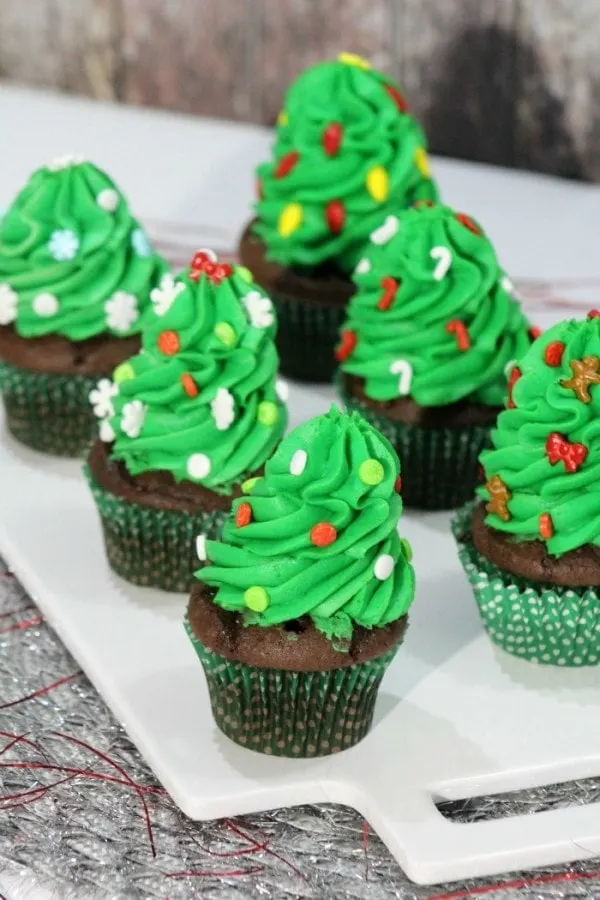 Christmas Tree Cupcakes Recipe
Chocolate Cupcake Ingredients:
1 1/3 C flour
1/4 tsp baking soda
2 tsp baking powder
3/4 C unsweetened cocoa powder
1/8 tsp salt
3 TBSP unsalted butter, room temp
1/2 C sugar
2 eggs, room temp
3/4 tsp vanilla
1 C whole milk
Frosting Ingredients: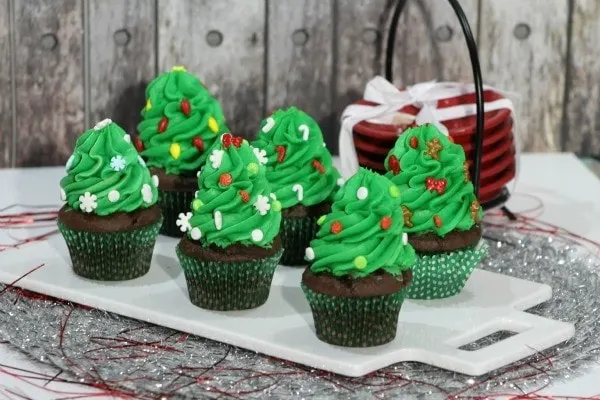 Chocolate Cupcake Directions:
Preheat oven to 350 degrees. Line cupcake tins with paper liners.
Combine the flour, baking powder, baking soda, cocoa, and salt. Set aside.
Cream together the butter and sugar until light and fluffy in a large bowl.
Beat the eggs one at a time, after each addition, then add in the vanilla.
Alternating, add the flour mixture with the milk; beating well.
Fill the lined cupcake tins 3/4 full.
Bake at 350 degrees for 20 to 25 minutes, or until a toothpick inserted into the cake comes out clean.
Allow to cool in cupcake tin for 10 minutes.
Move to a wire rack to cool completely.
Frosting Directions:
Cream the butter and cream cheese until creamy.
Mix on low.
Slowly add powdered sugar until blended.
Add vanilla and green gel food coloring, beating until thoroughly combined.
Scoop the frosting into a pastry bag with a large round tip.
Twist the open end of the pastry bag to force the frosting to the tip.
Frost the cupcakes by starting on the edge of the cupcake and work toward the center.
Continue to built the frosting into the shape of a Christmas tree.
Select matching sprinkles to place on each tree. If the frosting will not hold the sprinkles slightly spray the frosting with water in a spray bottle. Place the sprinkle/ornaments on the trees.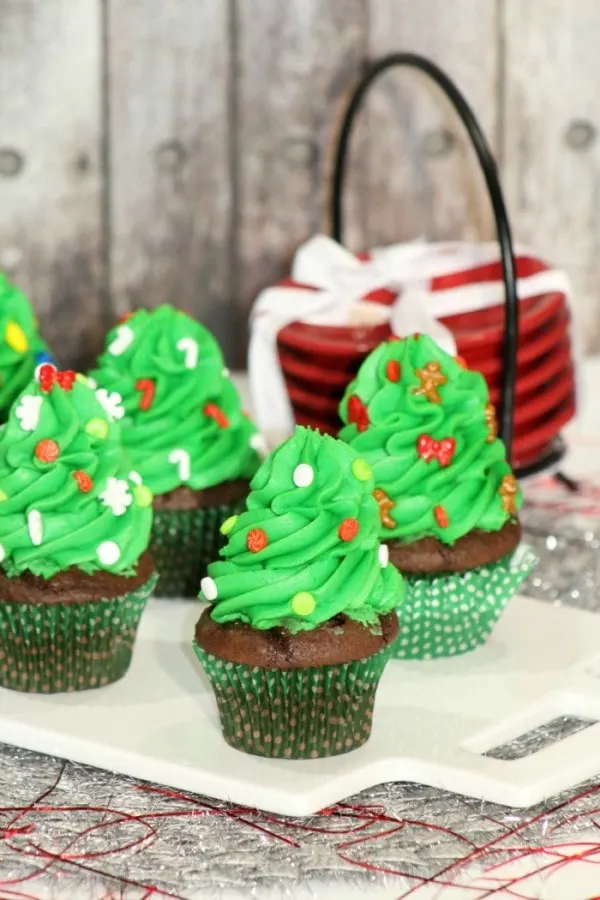 Who do you know that would love Christmas tree cupcakes?