This is such an easy St. Patrick's Day cookie recipe. It is perfect for a last minute festive treat or snack. A little green food coloring could even be added to give it that extra flair. This post contains affiliate links.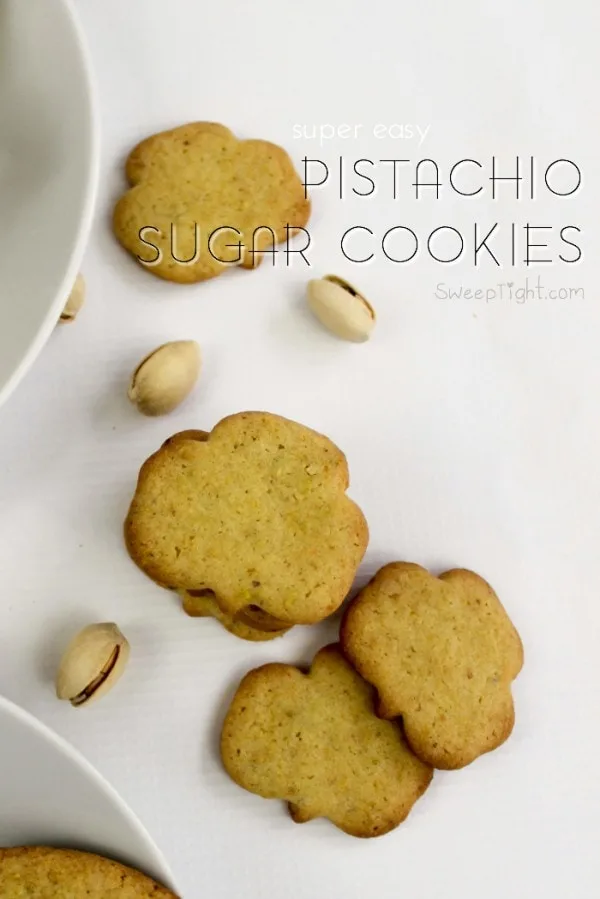 Easy Shamrock Cookies
I have always been obsessed with pistachios. They're so yummy! And, did you know they're actually a seed, not a nut? They're full of fiber and heart healthy fats too.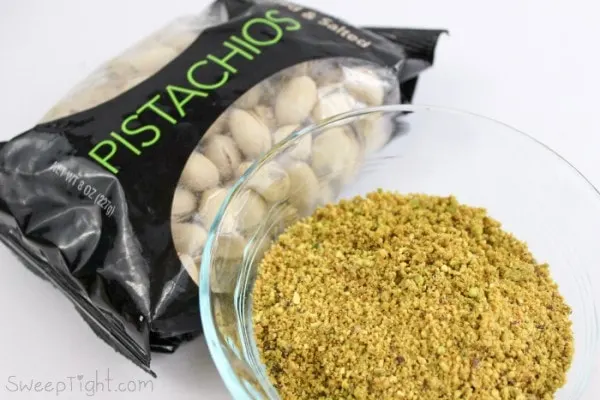 Surprisingly though, when ground into a meal, their flavor is really soft. I've been working a lot with pistachio meal lately so I decided to enhance it a bit with this awesome pistachio flavoring.
I tried numerous other pistachio extracts (which are not easy to find) and was disappointed by all of them. This Beanilla one is awesome. It smells amazing too.
Ingredients:
1 package Betty Crocker Sugar Cookie mix
1 egg
1/2 cup butter softened
2/3 cup pistachio meal
1 tsp Beanilla pistachio flavor
2-3 tbsp flour
green food coloring (optional)
Shamrock cookie cutter
Instructions:
Preheat oven to 375°F.
To make the pistachio meal, simply put about 3/4 cup shelled pistachios in a food processor and grind into a fine meal.
Follow the instructions on the package for making cut-out cookies adding in the additional pistachio meal and pistachio flavor.

(TIP: add water a tsp at a time if you find the dough to be too dry with the additional ingredients. But don't over-wet or it will be too sticky to roll out.)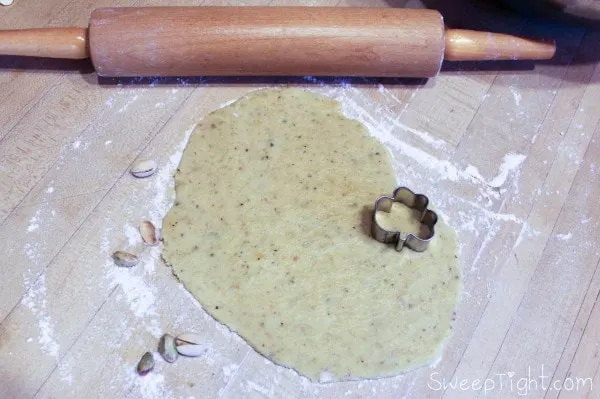 On a floured surface, roll out the dough to about 1/4 inch thick.
Using a shamrock cookie cutter, cut out the cookies and put on an ungreased cookie sheet.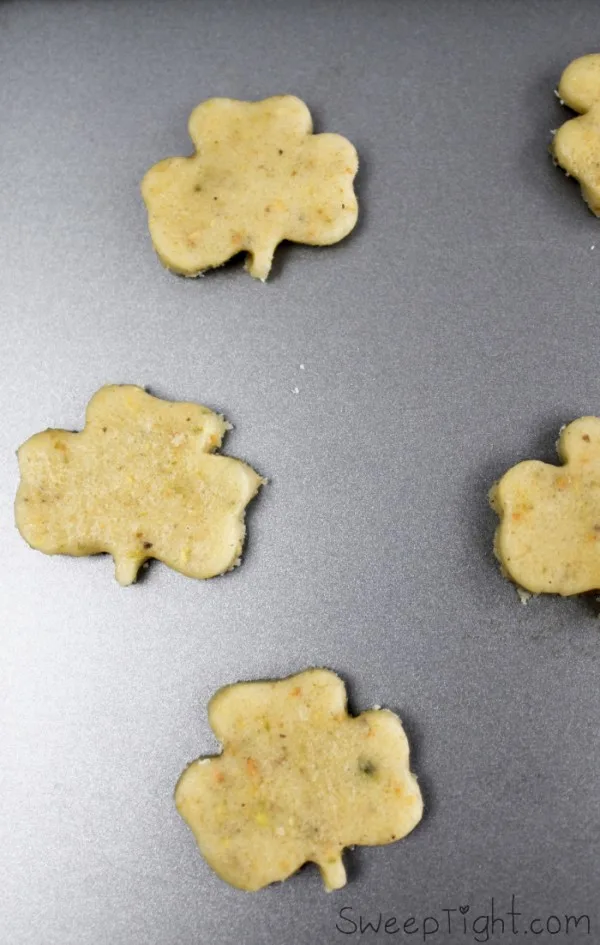 Bake according to package instructions or until edges are golden brown.
Let cool and serve.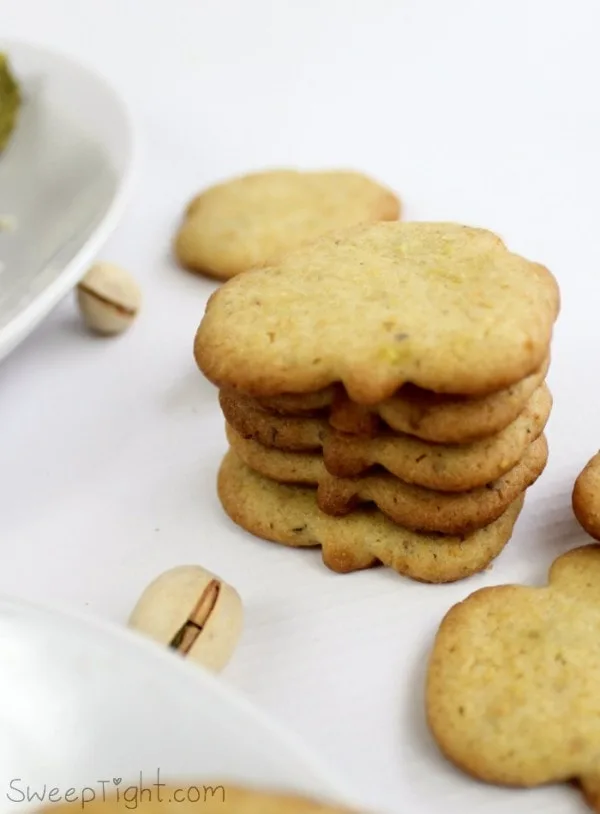 I love putting little festive treats like these St. Patrick's Day cookies into the kids' lunches with cute little notes. I don't care how old they get! I know they secretly love it. 🙂
For another St. Patrick's Day treat, make this rainbow popcorn and these lime cookies!
Check out these other recipes using pistachio meal!
Gluten Free Pistachio Brownies
Four Leaf Clover Cookies
Do you have a favorite St. Patrick's Day cookie recipe?