I have an easy Minions pretzel candy recipe that's a little off the beaten path for you today. Minions inspired recipes are all over the place lately, but most of them require you to make a true-to-life replica of those adorable little guys. This easy Minions candy recipe is different. It's quick and easy, and it's Minion-ish enough to satisfy the kids' eyes and their bellies. Post contains affiliate links, but all opinions are my own.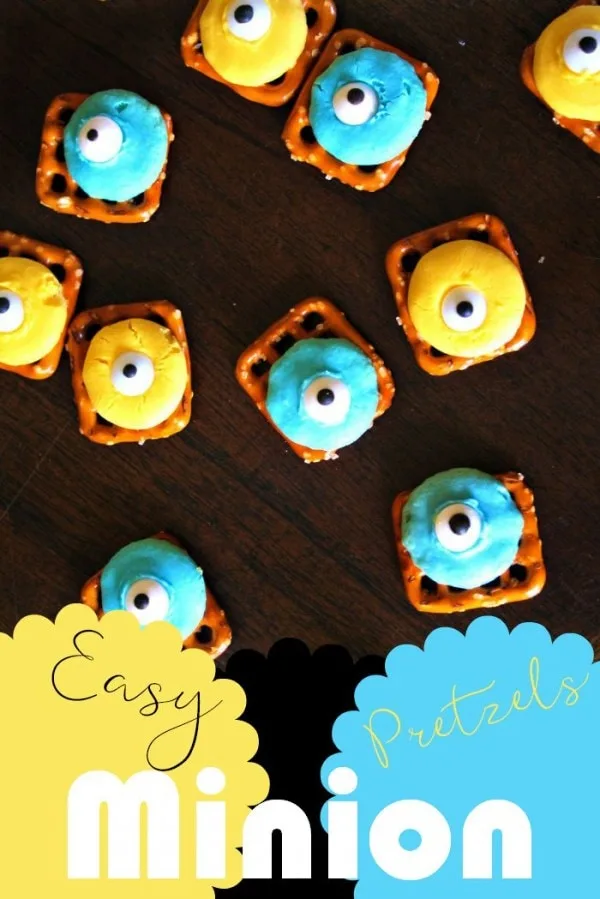 Easy Minions Pretzel Candy Recipe – Cute is on the Menu
These little treats are adorable, and they're easy to make. Although they don't look exactly like Minions, you can clearly see the Minions inspiration, and that will be more than enough for the kids as they descend upon your candy platter like they've been starving for weeks.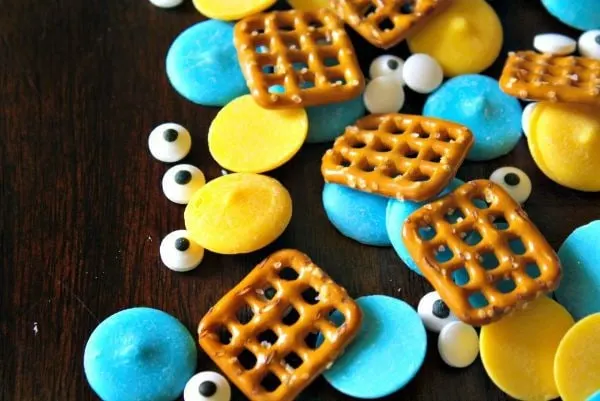 Ingredients:
– Snyder Pretzel Snaps
– Wilton Yellow Candy Melts
– Wilton Blue Candy Melts
– Wilton Candy Eyes (small size)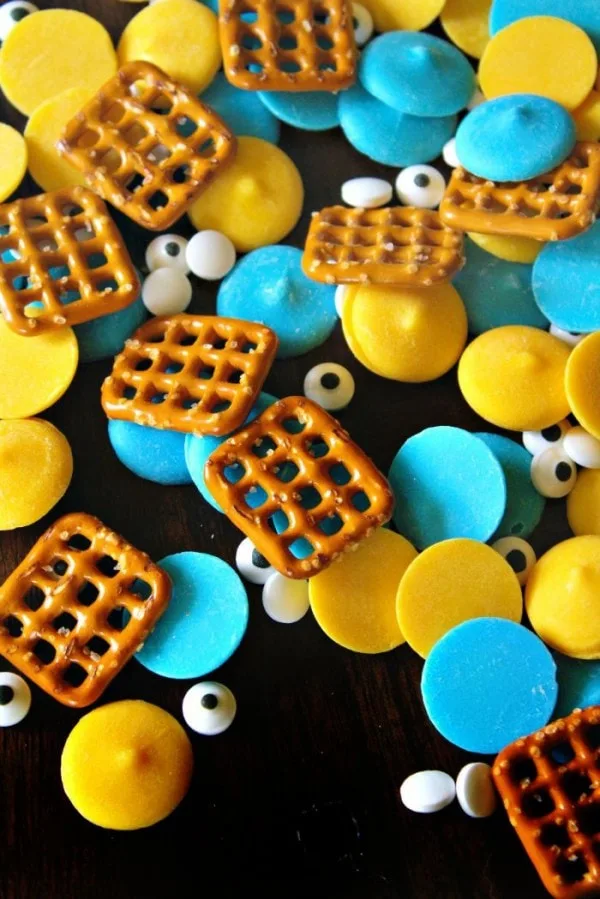 Directions:
1. Preheat oven to 350 degrees.
2. Place your pretzels on a baking sheet.
3. Place a candy melt in the middle of each pretzel.
4. Bake in oven for 5 minutes or until candy begins to melt (this goes quickly so keep an eye on it).
5. Immediately add a candy eye to each pretzel. Do this while the candy melts are still soft enough to press the candy eyes into.
6. Let cool.
7. Serve and enjoy.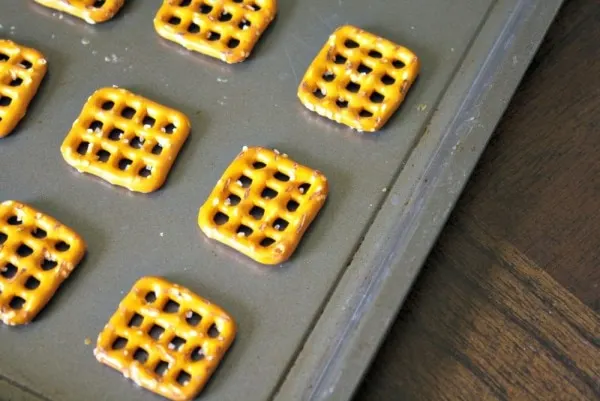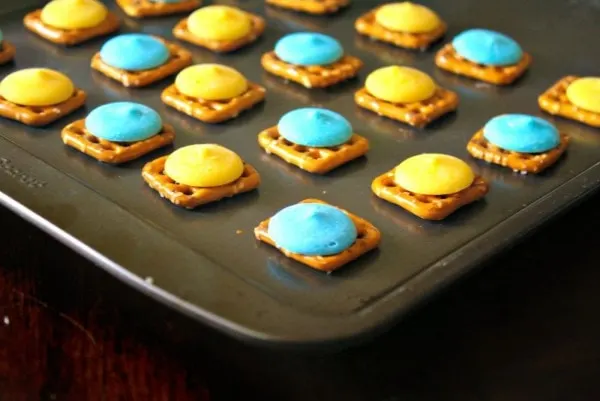 An Easy Candy Treat That Will be a Big Hit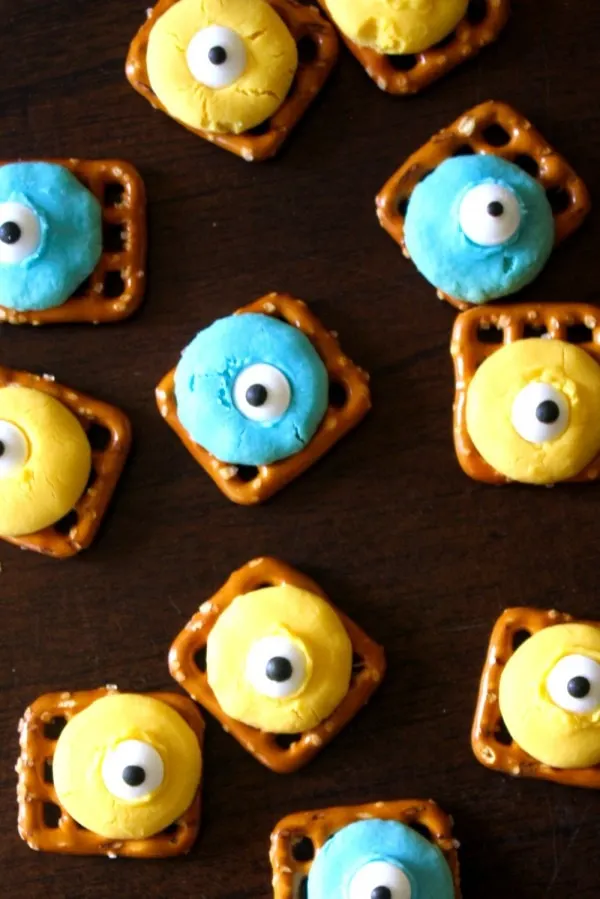 There you have it. The world's easiest Minions inspired candy recipe. There's really nothing to it. All you need is pretzels, candy melts, and a touch of time. I hope you have fun making this yummy and easy pretzel candy recipe for the fam. I know I did!
Try these Smurf pretzels next if you like movie-inspired candy recipes.
Have you made a good candy recipe lately?