Halloween cakes and cupcakes are a fun way to bake up some tricks and treats! Creativity shines during this fantastical time of year.
I rallied up some of my talented blogger buds to bring you Halloween cakes and cupcakes to make for your ghouls and ghosts this year.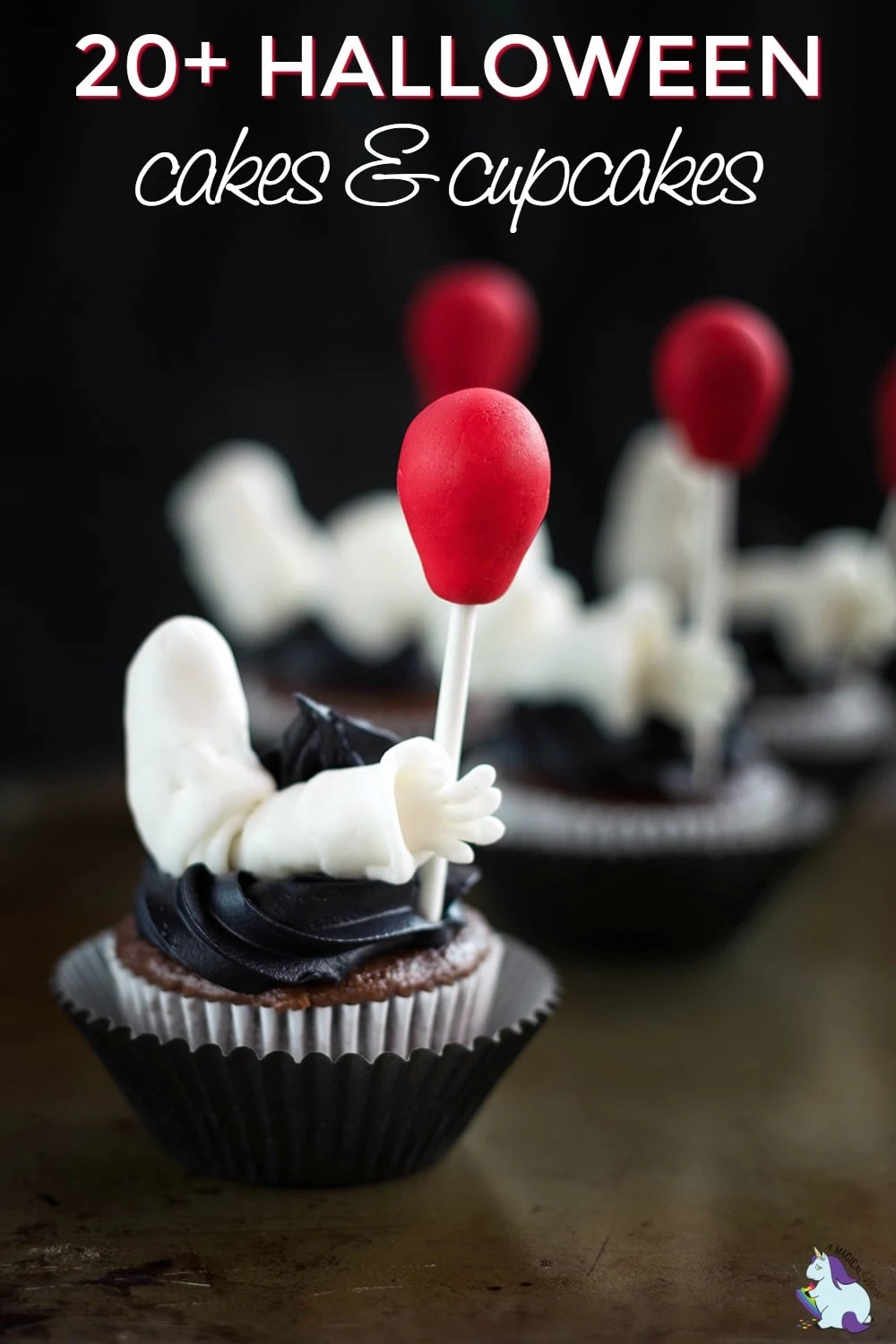 Halloween Cakes
Baking a Halloween cake provides a larger canvas to work your magic. Halloween cakes are excellent for gatherings or any type of celebration. You have to see the Mini Monster Cakes using the link below. They are so flipping adorable.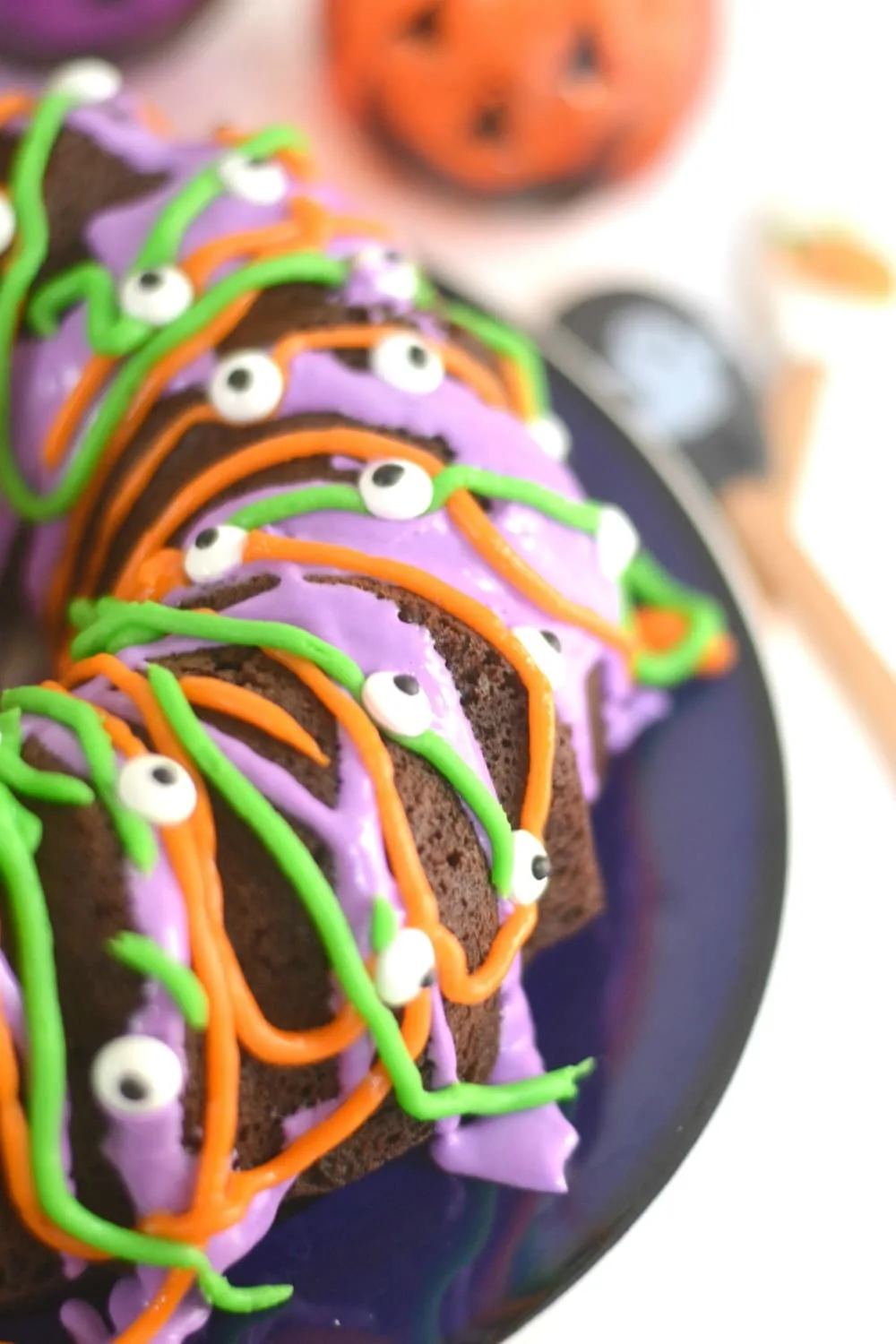 Halloween Cupcakes
Bake Halloween cupcakes for parties, school functions, or just for extra treats. You can get creepily creative or easily whip up something ghoulishly adorable quickly.
Test your fondant molding skills with the Pennywise cupcakes!
From downright horrifying to deliciously cute, there is something for everyone on this list. If you're having a spooky party for adults or a festive, but not-so-scary activity for kids, there are recipes here for you.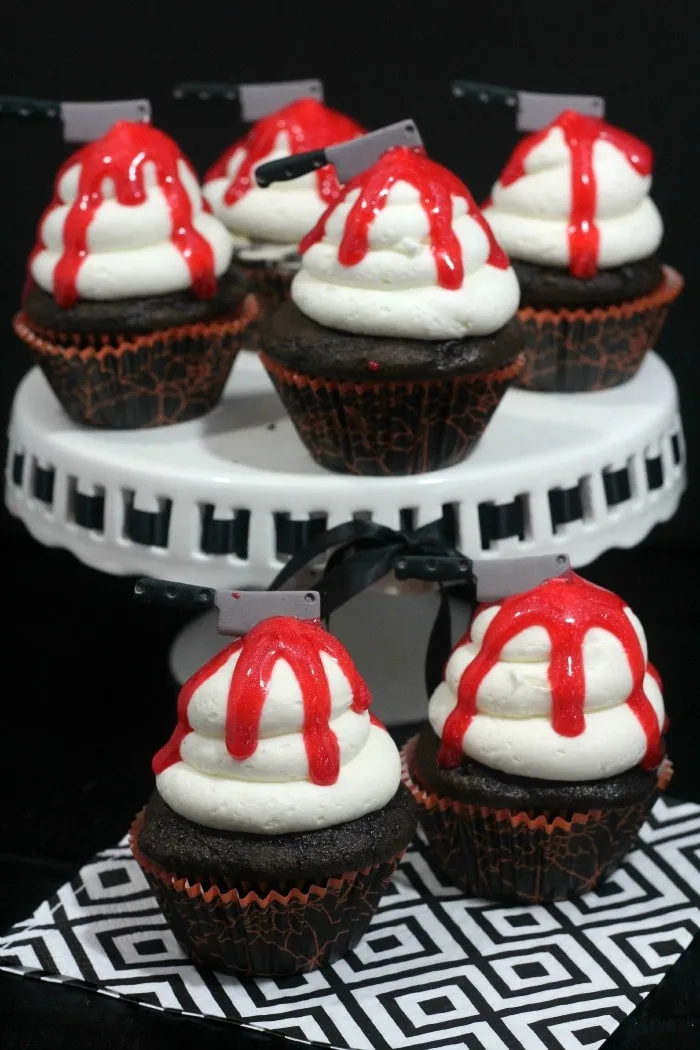 Visit the links above to find the recipes for the creations you'd like to make. Let us know if you bake up any Halloween goodies! Please tag us in any creations, and we'll be sure to share.
Do you like the super spooky baked goods or the family-friendly Halloween desserts better?
We wish you a happy and safe Halloween full of treats and only fun tricks.
Please share this post with your friends and don't forget to subscribe to the blog.
Which Halloween cakes and cupcakes are your favorites? Let us know if you have any to add to our list.