Halloween is almost here and so far I am seeing lots of treats and no tricks! In fact, sites like Foodie.com are just crawling with delicious treats for Halloween. This post is sponsored by Foodie. All opinions are my own. I decided to create a collection of Halloween cakes and cupcakes. My favorite part about the holiday is the treats!
As always, I am in awe of the creativity that goes into these Halloween cakes and cupcakes. People are so talented when it comes to coming up with cute and creepy concoctions. Most of these baked treats look too cute to eat…almost. 😉
16 Halloween Cakes and Cupcakes Recipes
Visit my collection on Foodie and tell me your favorite!
I mean, come on. Would you just look at that Spider Web Cupcake? Never in a million years would I think that up! So cool. I almost want to plan a Halloween party now just so I can have an excuse to make some of these.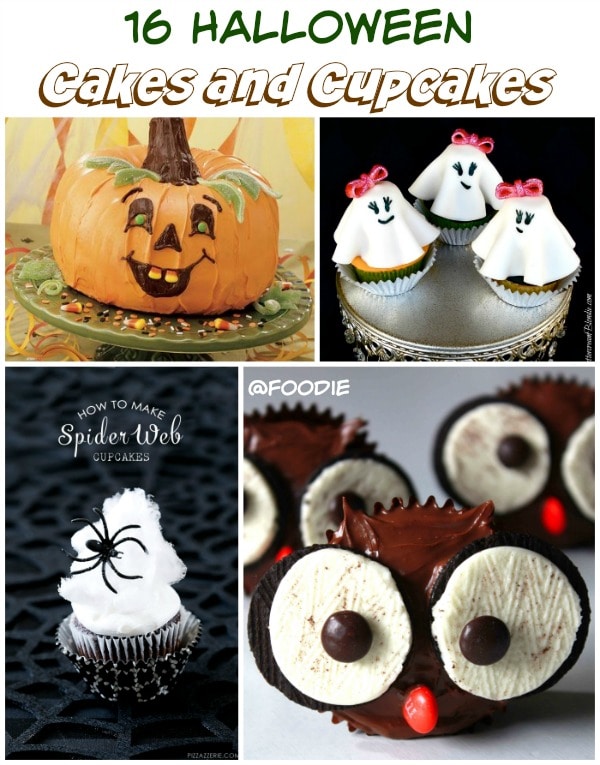 If you are looking for creative baking ideas, you must head on over to Foodie.com. Collecting recipes is easy and organizes them in one place for you. The next time you need a little inspiration in the kitchen, Foodie can help give you some great suggestions. There's recipes for every meal, too, not just desserts. Although, I do love them the best!
Do you have any Halloween plans? Are you baking up any creative treats? Which recipe in my collection is your favorite?

Rainbow Crumbs for You
Weekly newsletter with our latest posts and shenanigans.