Dip is one thing that's easy to whip up. With only a few ingredients, you can be ready to serve an easy dip to guests in no time. This post is sponsored by Lunchbox, all opinions are my own.
With game days and holidays coming up, it can be very helpful to have a few easy dip recipes up your sleeve!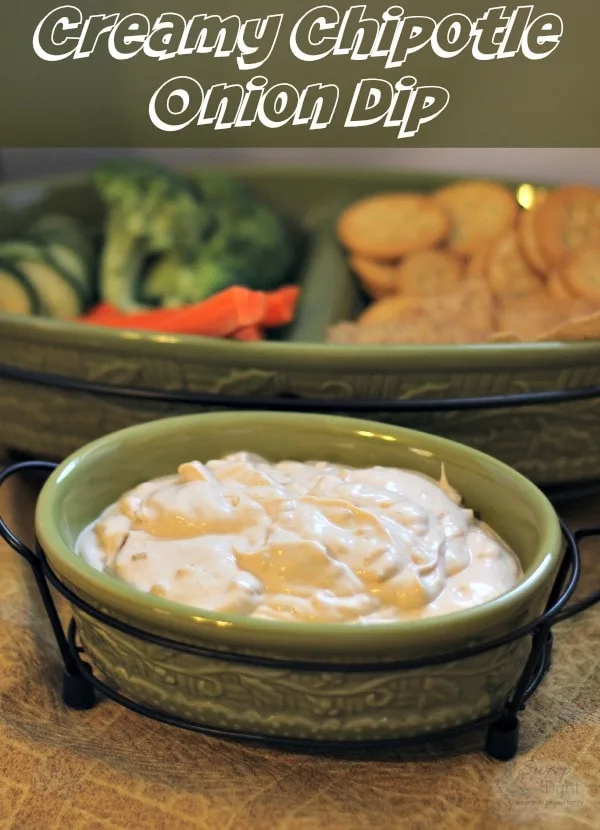 Quick and Easy Creamy Chipotle Onion Dip
Ingredients:
1 cup Hellmann's Real Mayonnaise
2 Tbsp. TABASCO Chipotle Pepper Sauce or 2 Tbsp. TABASCO Original Pepper Sauce
1 envelope Lipton Recipes Secrets Onion Soup Mix
1 cup sour cream
Homemade Onion Soup Mix Recipe!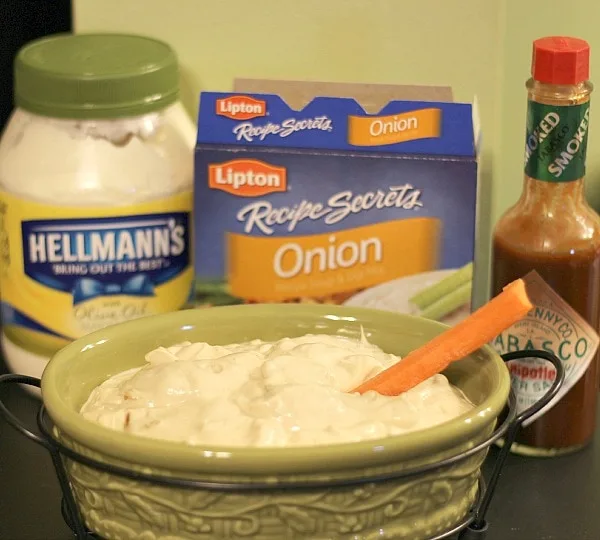 Mix all the ingredients together well. Chill if desired. Serve with your favorite dippers.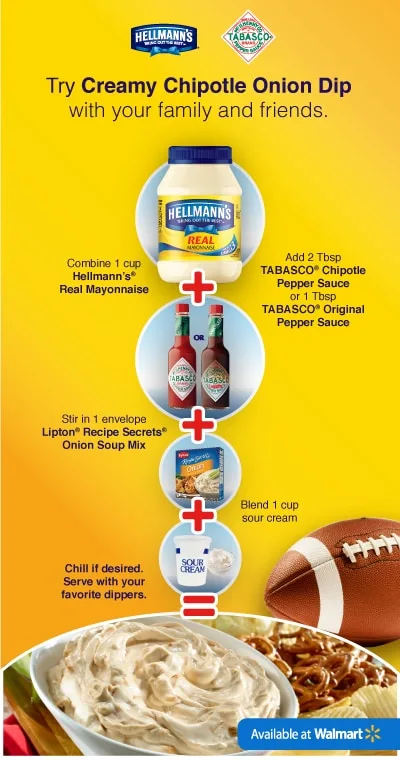 Creamy chipotle onion dip requires only four ingredients and takes minutes to make. We always have Hellmann's in the house anyway, and the rest of the ingredients are easy to keep on hand, as well.
This onion dip has an added kick by using either TABASCO Chipotle Pepper Sauce or TABASCO Original Pepper Sauce.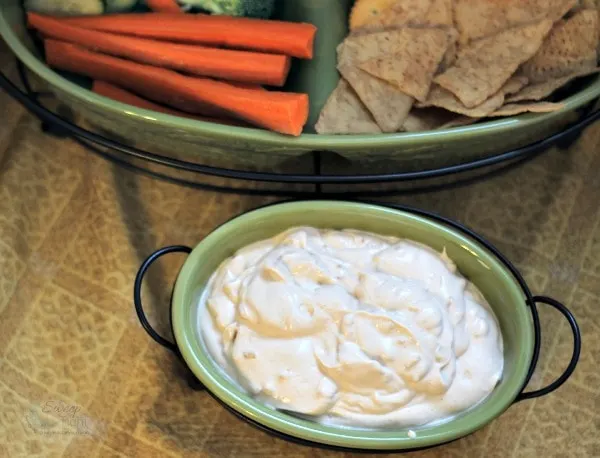 This is one of those dips that goes great with so many foods. Chips, pretzels, veggies, and even chunks of bread would go great with it.
It's got a flavor that just makes everything tastier. Mike likes the dip so much he has requested that I make it again twice now. Considering it's the only way I will get him to eat a carrot, I don't mind.
Four ingredient recipes are my favorite and I am thrilled to know about this easy dip recipe. It's going to come in handy for the next several game days, and it's also something quick and easy to bring to holiday gatherings. Definitely a win!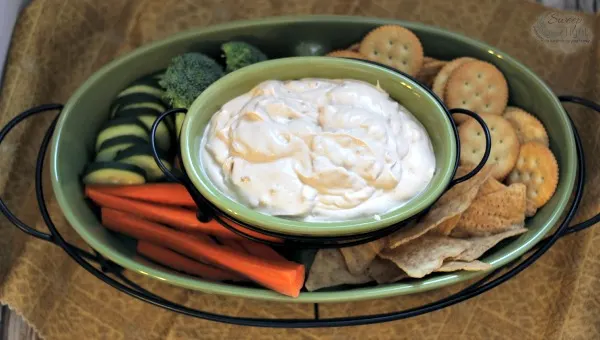 Try before you buy when you visit your local Walmart to see creamy chipotle onion dip being made. While you are out picking up the ingredients, you might as well give it a try.
Find an in-store demo near you from October 23rd – 26th.
Do you have a favorite go-to dip recipe? Have you tried this one yet?