Onion soup mix can be used for a lot more than just soup. Making a homemade onion soup mix is quite simple. Most of the ingredients may already be in your pantry.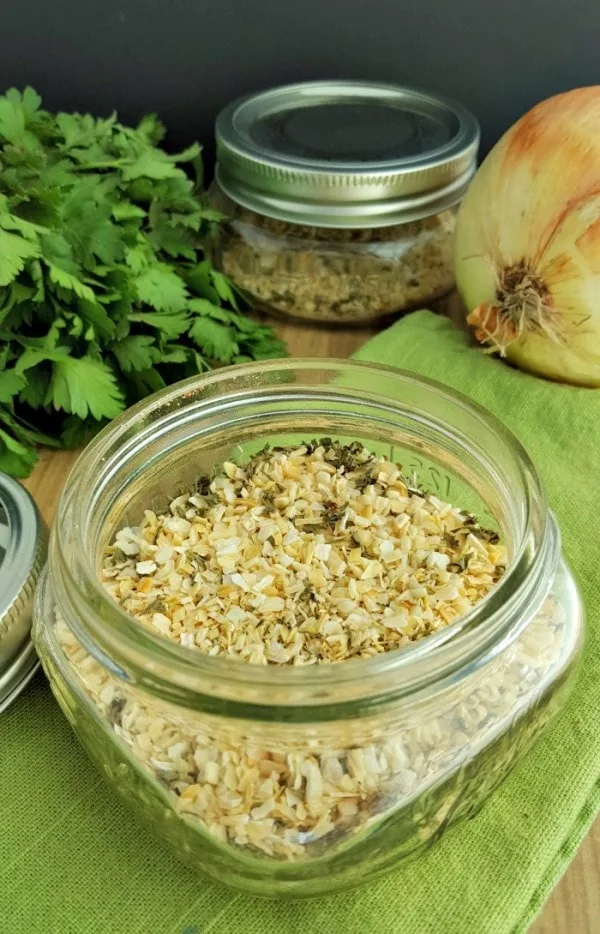 Packets of onion soup mix can be found in my cabinet year round. The funny thing is that I have never used the mix for onion soup. I usually use it as an ingredient in other recipes.
One of our favorites is a dip, like this Creamy Chipotle Onion Dip. My husband requests that dip all of the time. I have also used onion soup mix in other recipes. It only makes sense that I make it myself since it's so easy.
Homemade Onion Soup Dry Mix
5 tablespoons of this mixture is equivalent to the store-bought soup mix.
Ingredients:
½ cup dry onion flakes
3 teaspoons parsley flakes
2 teaspoons onion powder
1 teaspoon paprika
1 teaspoon garlic powder
½ teaspoon sugar
1 teaspoon salt
1/8 teaspoon black pepper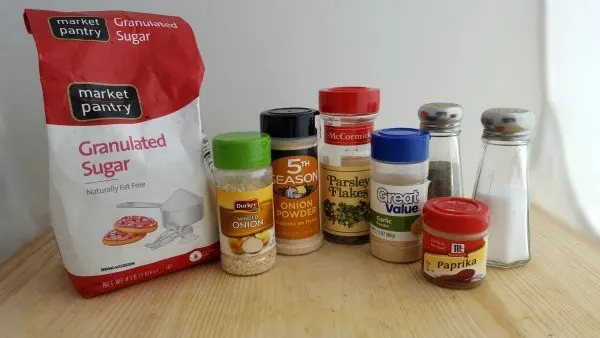 Directions:
Combine all ingredients in a small bowl or jar with a tight-fitting lid, and mix well. Store in an airtight container.
Shake the mixture before each use.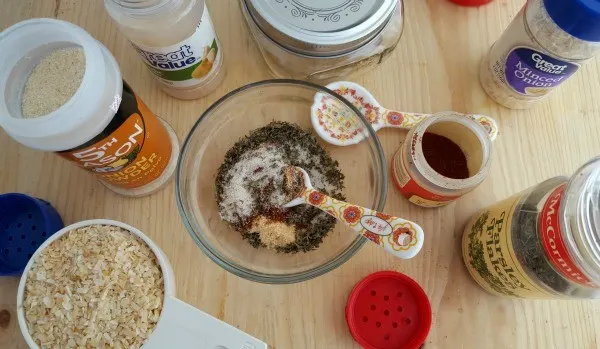 Wrap a pretty bow around the jar and it makes a nice gift. Onion soup mix is one of those easy, affordable, and safe gifts.
Even if you don't know a person that well, chances are they would find a good use for a pretty jar of homemade onion soup mix.
I am all about practical gifts when it comes to teachers, mail people, hostesses, and others that you want to show a little gift loving.
This mixture can be used for French onion soup dip, French onion soup, spicing up meatloaf, burgers, roasted potatoes, and so much more.
What are some ways you use onion soup mix?