Tasty burger recipes are something we enjoy all year round. The weather may cool down, but we still fire up the grill. The best burger recipe is one that contains your favorite toppings, of course, but we'd like to think this grilled Italian burger might make your list.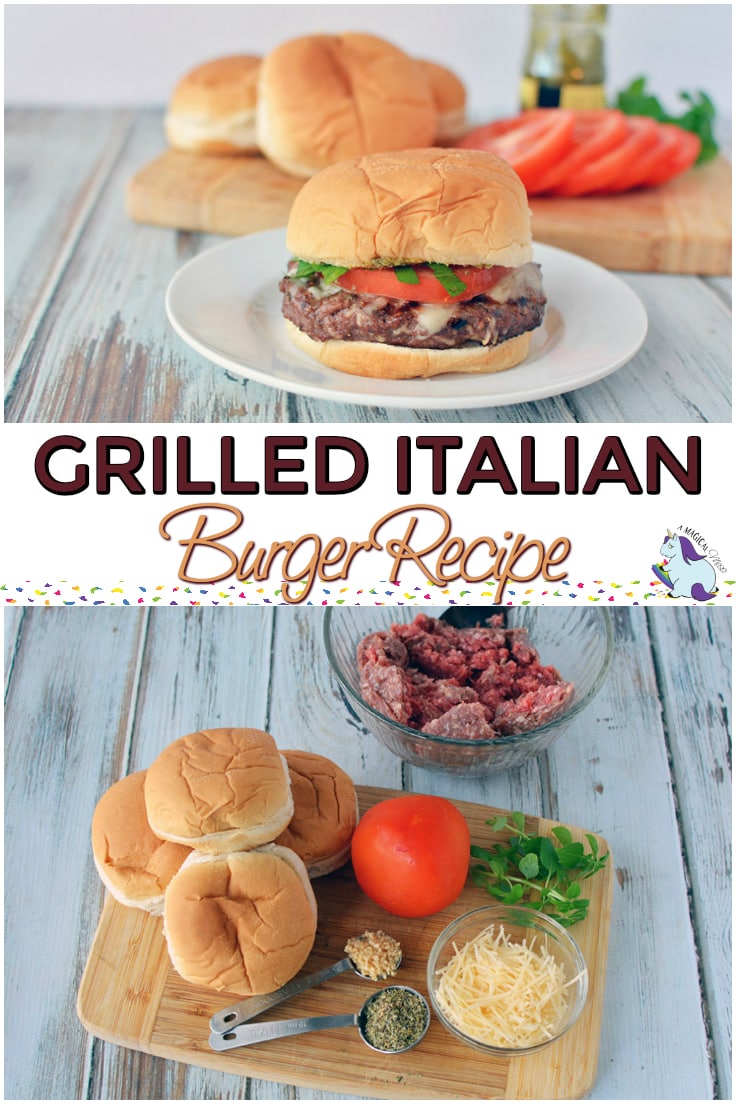 Burgers are a quick and easy option for lunch or dinner. They can be plain and require minimal work; or, fancy them up a bit for a unique treat. Kari from Craft Create Cook created this Italian burger for us. Check out her Southwest Grilled Burgers for another recipe.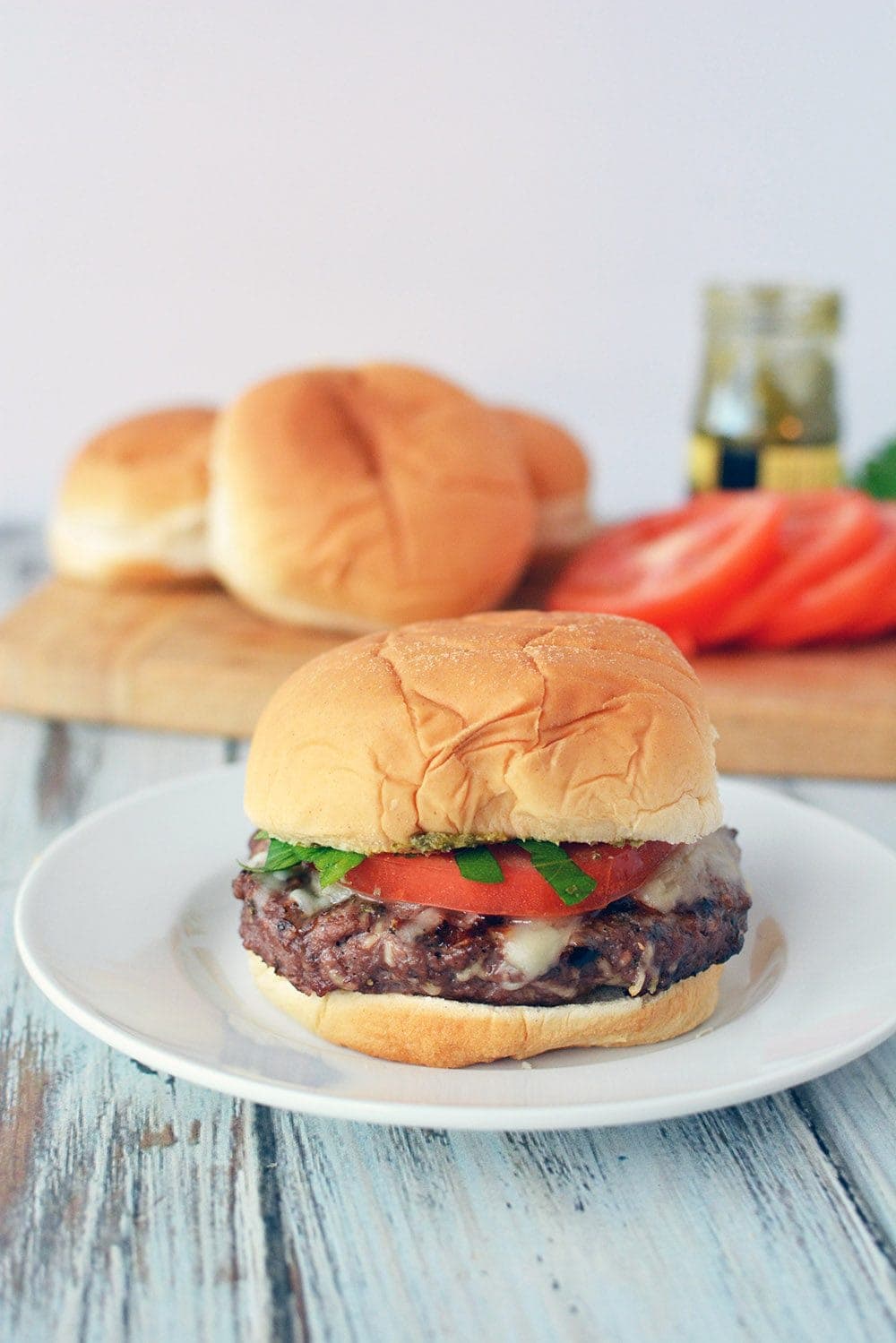 We love burgers by the pool in the summer or in front of the fireplace in the winter. You know, when you crave a good burger, it's not something you ignore. If it's insanely cold, we just bust out the George Foreman grill. Nothing beats a real, juicy burger. It's nothing you can order through a drive-thru window.
The next time you are looking for tasty burger recipes, give this one a try. You might find it to be the best burger recipe you've made. If not, it's easily tweak-able to create to your liking.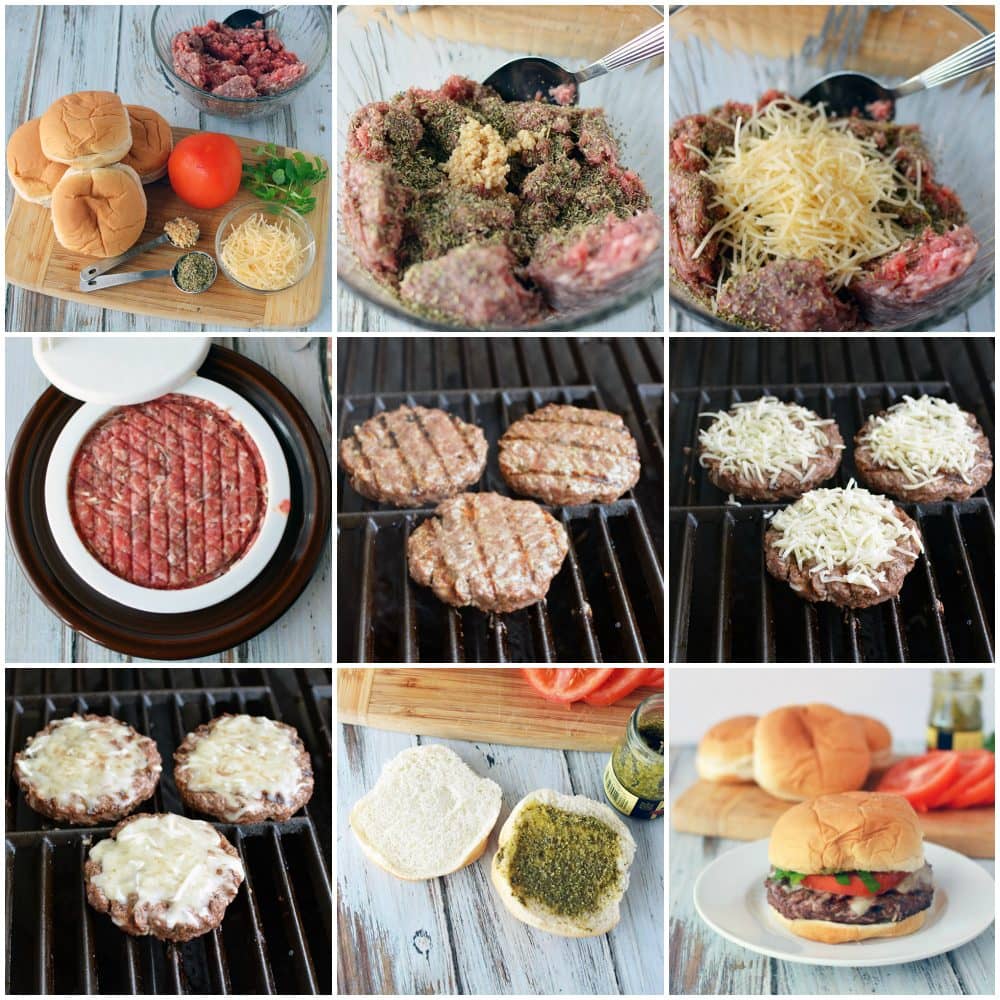 Grilled Italian Burger to add to your Tasty Burger Recipes
Ingredients:
1 lb ground beef
1 tablespoon Italian seasoning
1/4 cup shredded Parmesan cheese
1 teaspoon minced garlic
1/2 cup shredded mozzarella cheese
fresh basil
fresh spinach
sliced tomatoes
pesto
hamburger buns
Directions:
Add ground beef, Italian seasoning, Parmesan cheese and minced garlic together. Mix with your hands if necessary. Use a burger press to shape and flatten the burgers into 3-4 patties.
Grill on a medium hot grill until done to your likeness. 1 minute before removing from the grill, sprinkle the burgers with Mozzarella cheese. Let set for 1 minute until melted.
Remove burgers from grill and serve on a bun with pesto, fresh basil, spinach and sliced tomatoes if desired.
Makes 3-4 burgers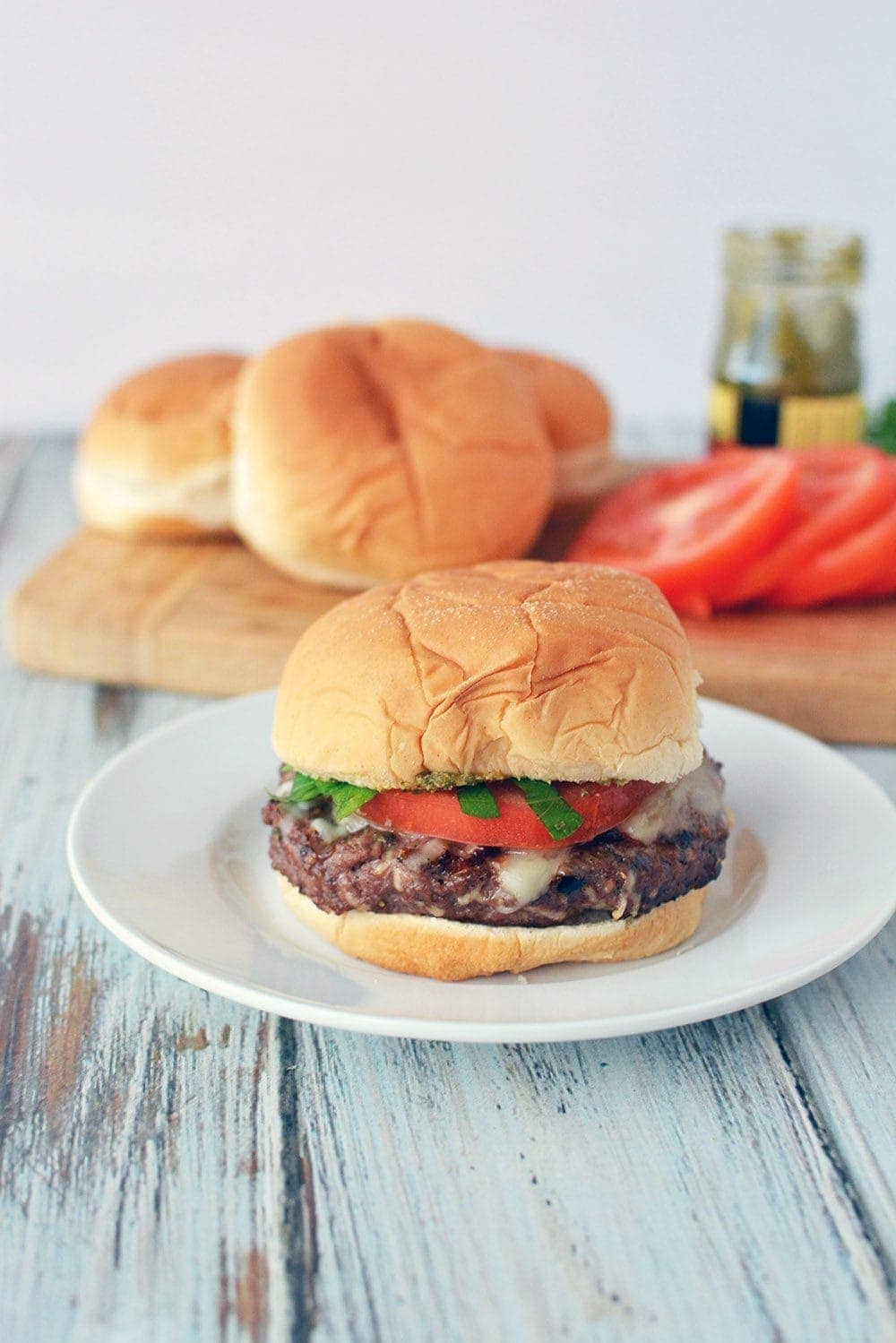 Do you think this grilled Italian burger will make it to your tasty burger recipes list? 
Rainbow Crumbs for You
Weekly newsletter with our latest posts and shenanigans.