Turkey cutlet sandwiches are a great suggestion for dinner on busy school nights. They can be made relatively quickly and provide a flavorful, healthy meal that the whole family will enjoy.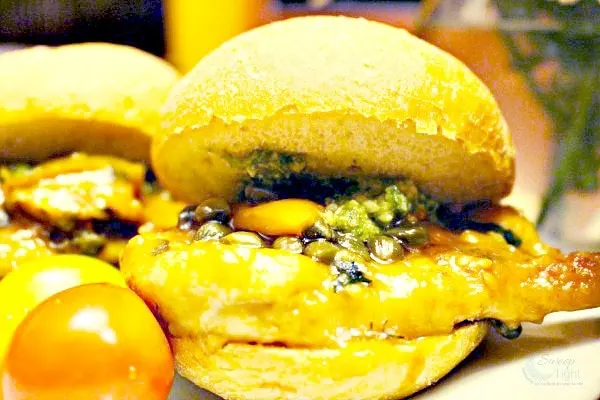 Turkey Cutlet Sandwiches with Lemon, Tomatoes, and Capers Recipe
Ingredients
1, 1lb package turkey breasts
2 cups panko breadcrumbs
1/2 cup lemon juice (or juice from 1-2 fresh lemons)
2 T jarred pickled capers
1 package cherry tomatoes, sliced in half
1/4 cup fresh parsley, chopped
1/4 cup olive oil
salt and fresh ground pepper to taste
jarred pesto sauce
bread rolls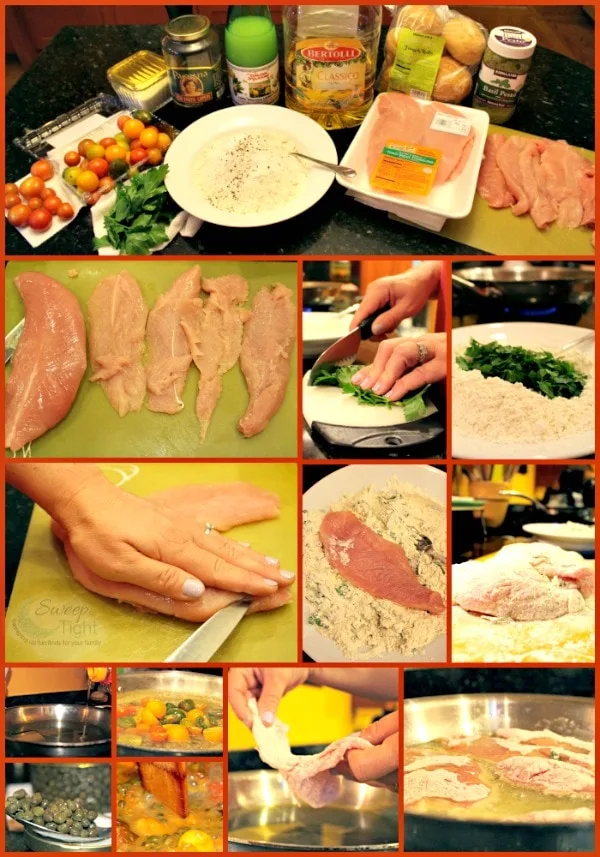 Instructions
Place the bread crumbs in a shallow bowl or dish. Add salt and pepper to taste.
Chop the parsley finely and add half to the crumb mixture. Set the rest aside for later.
Filet the turkey breasts. Press each filet (cutlet) into the crumb-seasoning mixture. Set aside.
Heat a large, non-coated (a pan that is not Teflon or non-stick) skillet. Add olive oil to warm pan.
Add cutlets in small batches to the hot pan carefully.
Turn the cutlets over when they begin to lightly brown. Cook each poultry cutlet thoroughly on each side. Safely cook to an internal temperature of 165 degrees.
Remove cooked turkey from the pan and place onto a sheet pan covered with paper towels to drain (I use a cookie rack to keep the meat lifted off of paper towels). Add more cutlets to the hot pan and continue to cook each one.
When turkey is finished cooking, add the lemon juice to the hot pan. It will steam a little, and that's okay.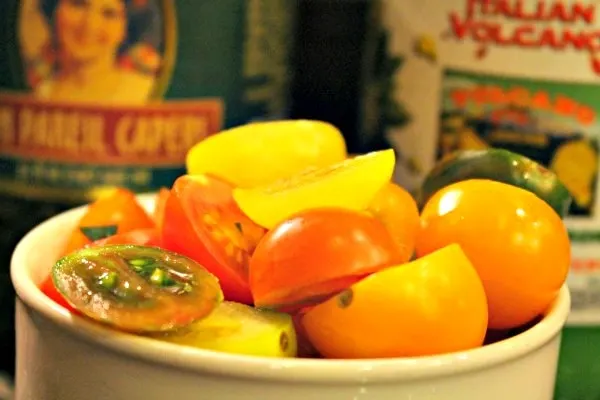 Add the capers and tomatoes halves.
Stir/scrape the bottom of the pan with a wooden spoon to get all the browned bits off of the pan (this is why you don't want a non-stick pan).
Add the last half of the chopped parsley to the pan.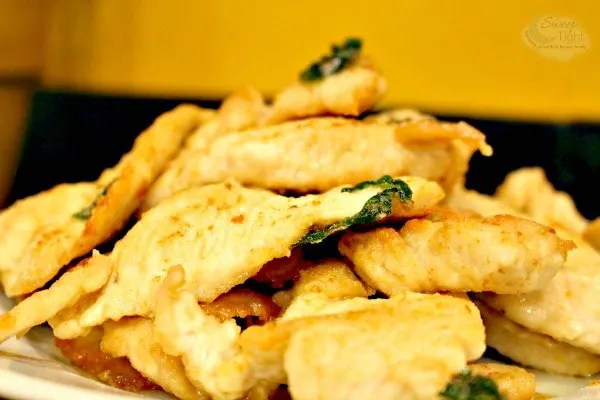 Plate the cooked turkey and pour sauce over top. Enjoy just like this, over rice or pasta, or make into sandwiches like we do.
More turkey recipes to try