This is a Sponsored post written by me on behalf of Manwich for SocialSpark. All opinions are 100% mine.
We all know how hard it can be to get the kids out of high gear for meal time. One of my favorite quick and easy meals for my hectic lifestyle is Manwich. It's the perfect choice for Easy Weeknight Meals.
I love Manwich Orginal for straight up sloppy joes. Manwich Bold is great as a taco salad base. Manwich Thick & Chunky is a great baked potato topper. There's no meat in Manwich, so you can really do anything your mind can dream up.
I recently decided to try out a new quick and easy recipe, and I wanted to share it with all of you.
Manwich Stuffed Peppers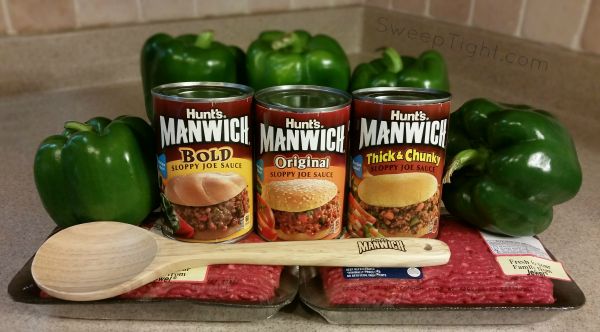 As you can see from the picture above, this is a quick and easy recipe. The great thing about Manwich is that it's a ready to go meal base. All the flavor and kick is right there in the can. All I have to do is build a great meal around it.
Ingredients
1 can Manwich Thick & Chunky
2 pounds ground sirloin. The can calls for 3/4 pound, but for this recipe you need it very beefy.
5 large green bell peppers
Directions
Preheat oven to 350 degrees.
Cut the tops off of the peppers and remove the core and seeds. Remove stem and reserve top portion of the peppers.
Cut up the pepper tops to a medium dice.
Saute the ground beef and diced peppers in a large pot. Quick tip: I use a pot to minimize spattering. I also cook the beef until all fat is gone. This eliminates the need for draining and ensures the diced pepper is nice and tender.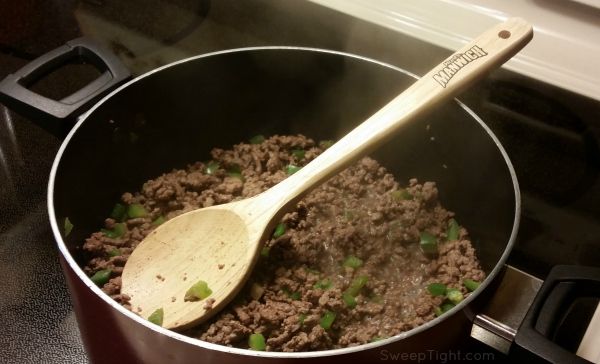 Add Manwich Thick & Chunky and remove from heat.
Place hollowed out peppers into a medium baking dish. They should fit snugly to ensure they stay upright. Pour enough water into the bottom of the dish to give you approximately 1/8 inch depth. This will help steam the peppers.
Spoon Manwich mixture into peppers and top with mozzarella cheese.
Bake at 350 degrees for 35 minutes.
Eat! =D
It's quick and easy, and in no time at all you go from this: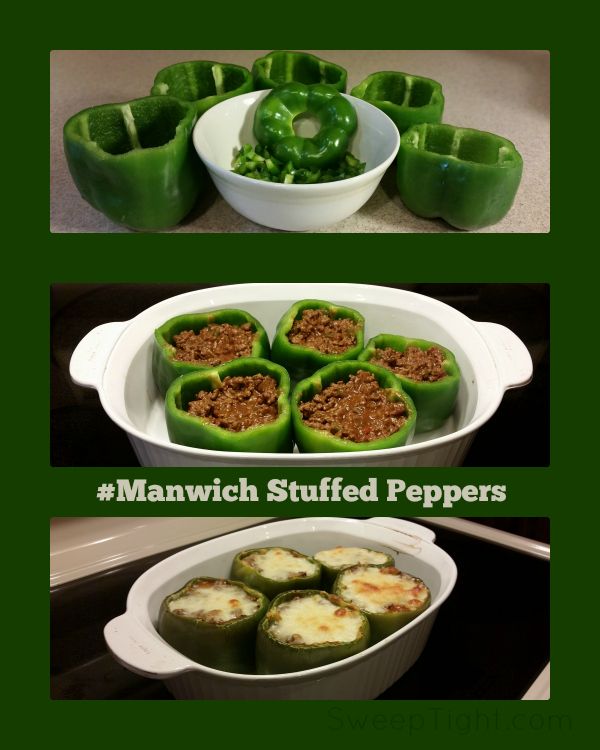 To this:
To this:
And it only took about an hour from start to finish. That's including bake time. Not bad for a busy night or afternoon or… you see where I'm going with this.
I love Manwich because it's delicious, and it's a great base for quick and easy meals. And really, who doesn't love that?! The recipe was 100% my own creation, but Manwich has tons of other great Manwich Recipes on their website. Go check it out!