Good fashion is something I really appreciate and admire but rarely make time to make my own shine. Thanks to eShakti, I was able to feel like a celebrity in a dress that was made to my measurements while on a FAM trip in Florida. I am using affiliate links and received this dress free of charge to facilitate this post but all thoughts and opinions are my own.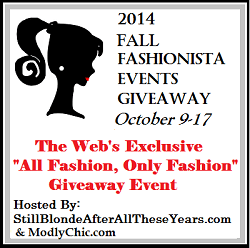 The Fall Fashionista Giveaway Event is hosted by The Chief Blonde at Still Blonde After All These Years and Katy from ModlyChic. All Fashion! Only FASHION event! Largest Fashion Giveaway event on the internet with $26,000+ in prizes, 100+ participating blogs and 3/4 million entries. Each individual blog has a minimum of $125 prize!
eShakti
This brand is utilizing such a great concept. They design really awesome clothes for women. Then, women plug in their own measurements, specific preferences and they whip up the dress to your specifications! It seriously feels like celebrity treatment. I felt fantastic in this dress while in Kissimmee, Florida. The limo helped a little too. 😉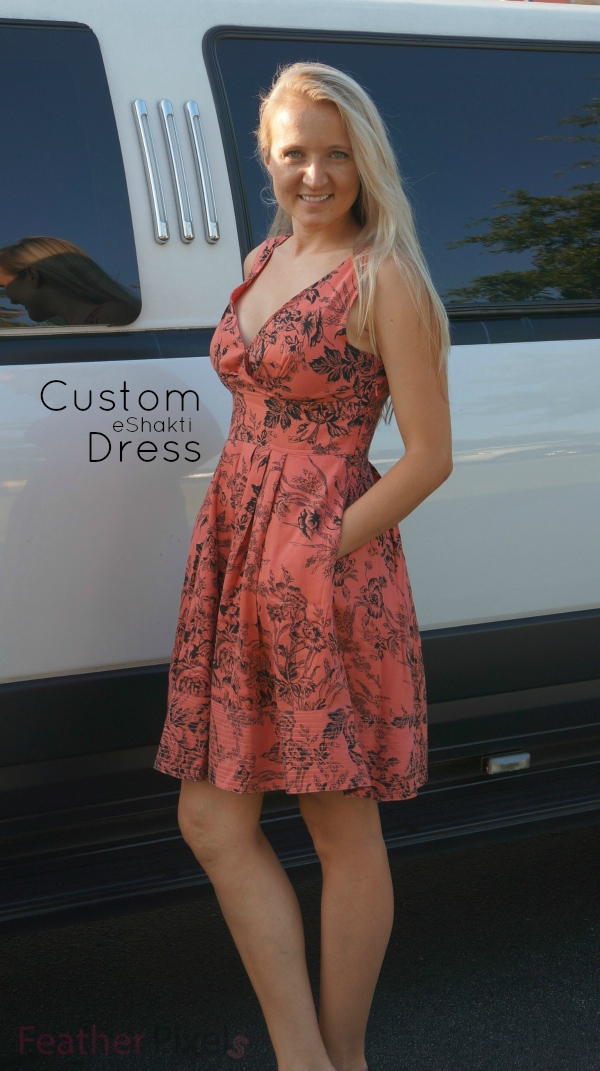 Love that dress but wish it were longer? Or maybe it would be better with cap sleeves? No worries! Simply check those boxes when putting together your design!
All this sounds great, right? But when it all comes down to it, it's the quality of the finished product that makes it all worth it. Well, eShakti has really done it. The dress is perfect. The quality is of high standards and the stitching is perfect. (My mom is a seamstress and she approved, so you know it must be great.)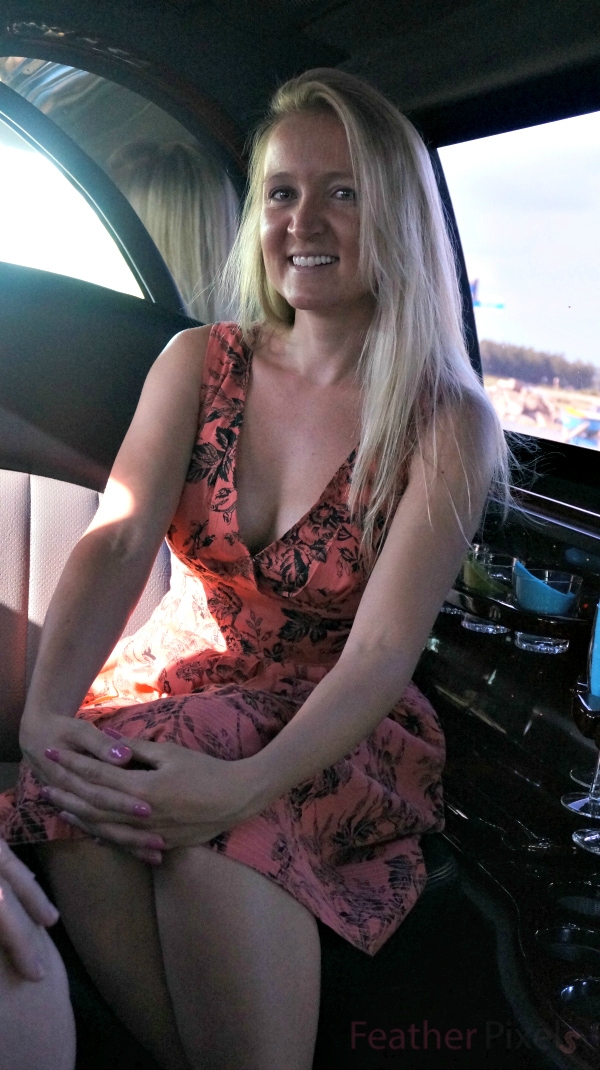 This dress was supposed to be dry cleaned only, but I threw it in the wash. It needed to be ironed, but otherwise it washed up perfectly. And that's when I noticed that there is actually a small patch of fabric with a snap under the top of each sleeve… to hold your bra strap in place! I couldn't believe it! I hadn't even noticed! eShakti has really thought of everything and gone the extra mile to make a great product.
And, just wait… can you believe all of this is for well under $100?! Their dresses are beyond reasonably priced for all the custom options and features offered. eShakti doesn't just do dresses either. They offer a full line of incredible women's fashion that you simply must try.
Find them on Facebook, Twitter and Pinterest too!

Fall Fashionista Grand Prize
The  FALL Fashionista Events Grand Prize is $500 PayPal (worldwide where allowed by law). For every giveaway in the Fall Fashionista Event that you enter, you gain one entry toward the Fall Fashionista Grand Prize. 1 Grand Prize winner will receive $500 PayPal cash. 1 first prize winner will receive $300 gift certificate to Midnight Velvet Clothing. Isn't that stunning?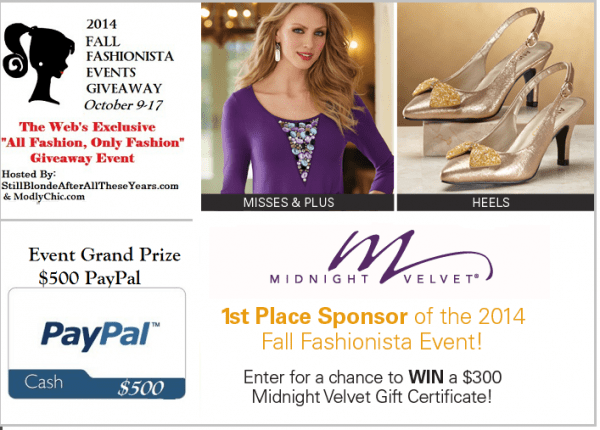 Still Blonde after all these YEARS, ModlyChic, Fall Fashionista Events Giveaway and the Fall Fashionista Events Giveaway bloggers are not responsible for sponsors/bloggers that do not fulfill their prizes or for any product failure or harm caused thereby.
Rainbow Crumbs for You
Weekly newsletter with our latest posts and shenanigans.