Pasta is always a safe food to serve in this house. Especially now that the weather is cooling down. Comfort foods are back on the menu in full force. I participated in an Ambassador Program on behalf of Mom Central for the National Pasta Association. I received pasta samples and a stipend to facilitate the creation of pasta recipes as well as a promotional item to thank me for my participation.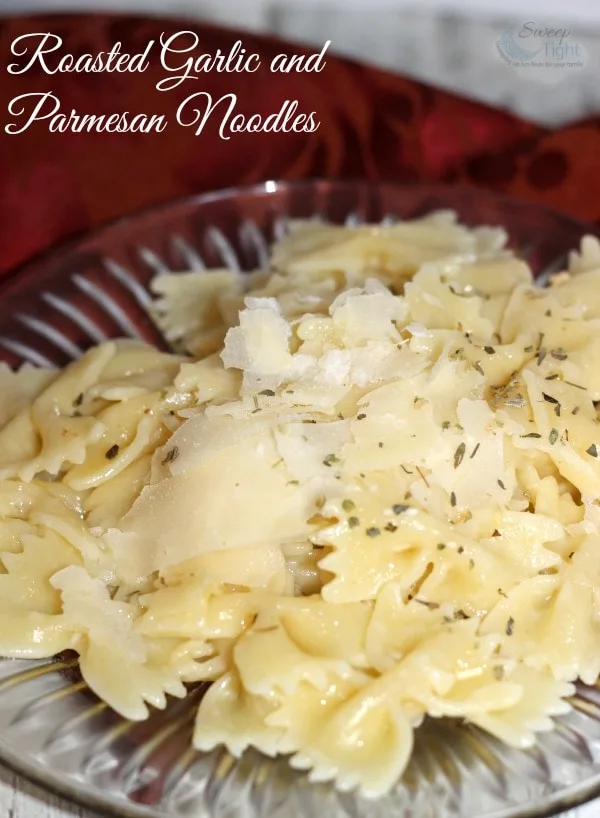 Did you know that October is National Pasta Month? As if you needed an excuse to eat pasta, right?! It also happens to be an easy and hearty meal to whip up now that schedules are getting busier and busier. Pasta makes for an excellent side or complete meal, sure to fill even the hungriest of family members.
Pasta Fits is a nutrition and culinary education and resource initiative sponsored by the National Pasta Association. Their website, PastaFits.org, offers recipes, nutrition information, contest and promotions, as well as general cooking tips and pasta facts.
This time I chose to make the Roasted Garlic and Parmesan Noodles.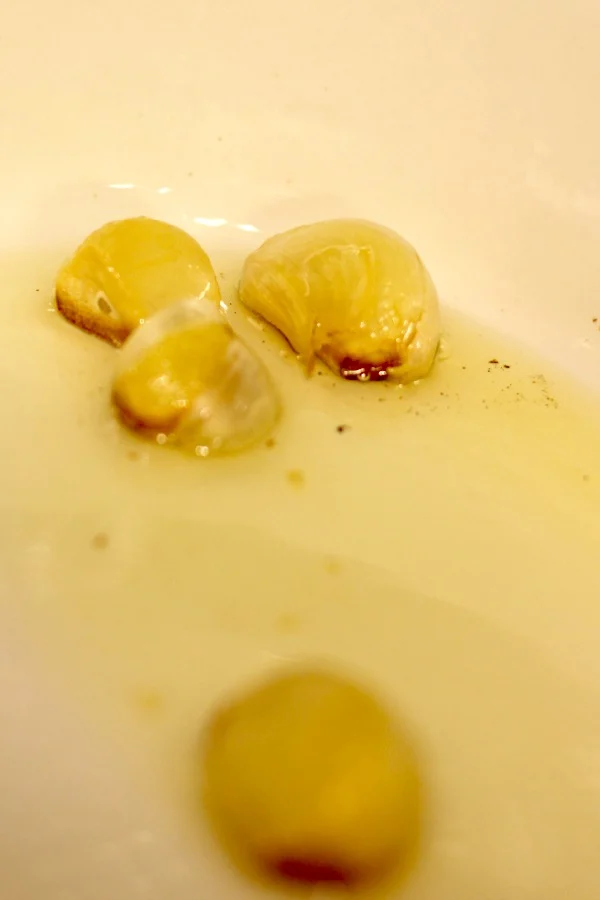 Roasted Garlic and Parmesan Pasta Recipe
Ingredients:
1 lb. pasta
4 heads of garlic
Olive oil
2 Tbsp parmesan cheese
Pinchful of oregano leaves
Salt and pepper
Directions:
Cook the pasta noodles as directed on the package.
Preheat oven to 400.
Cut off the tops of the garlic heads and place them in a small baking dish. Drizzle with olive oil, and place a small piece of foil over the top, so the tops don't burn.
Roast for 20-25 minutes.
Remove from oven and let cool about 5 minutes.
Squeeze the roasted garlic into a small bowl or chopper/food processor. Add more olive oil, the parmesan cheese, oregano leaves, salt and pepper. Mash well, or chop until "paste" forms.
Once the noodles are cooked and drained, add the paste and toss together.
Serve Roasted Garlic & Parmesan Noodles, as a side dish with baked chicken, beef roast, or other favorite Italian dish.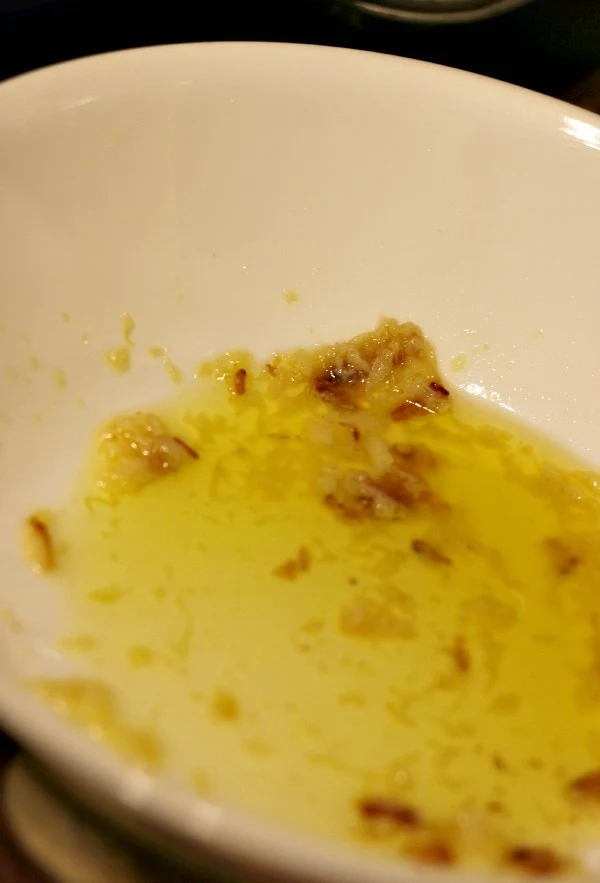 I added a lot more olive oil than the original recipe called for. I think I used too much pasta, so I had to increase the "paste". We ate it as a side along with Italian breaded chicken breasts. It was delicious and perfect for a fall night!
More Pasta Recipes!
Find more pasta recipe ideas by liking Pasta Fits on Facebook, following on Twitter, and following on Pinterest.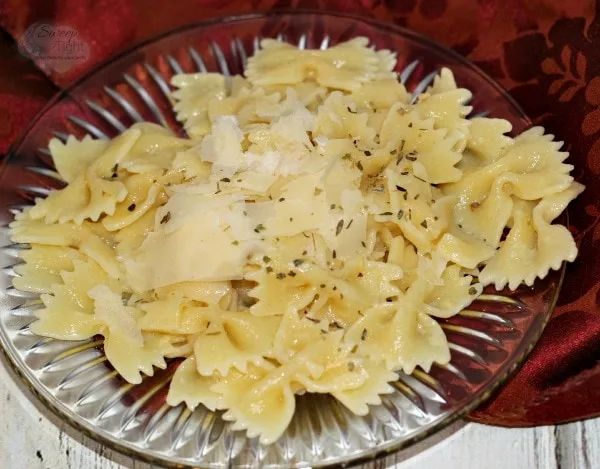 Which recipe would you like to make from the Pasta Fits website?