Looking for a hauntingly delicious Halloween treat? There are so many possibilities using TruMoo. With all of their tasty flavors, you really can't go wrong. This was our first time trying the TruMoo Orange Scream flavor and it's frighteningly scrumptious!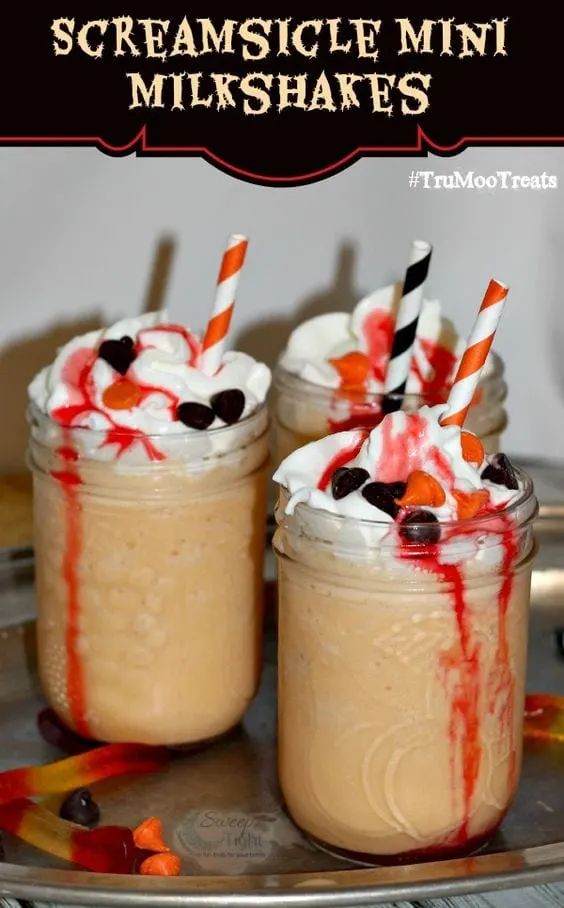 I bought some jelly jars with the intention of making us mini milkshakes. Mike and I both love milkshakes, but there's no reason to drink enormous ones on a daily basis. Mini milkshakes are just enough and make the perfect dessert. Obviously, they are an ideal size for kids, too.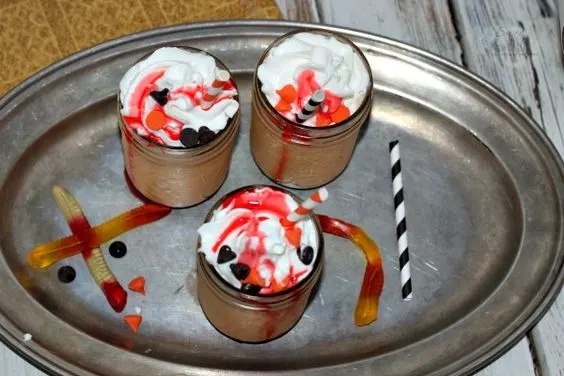 When I brought home the Orange Scream it was a challenge to keep Mike away from it. I purposely bought some TruMoo Chocolate milk, too, to try to keep him away from the tempting new flavor. Of course, it's delicious on its own, but I wanted to make a recipe with it. visit their website for more delicious TruMoo Halloween recipes
For fun mini milkshakes just in time for Halloween, I made this Screamsicle recipe. It's not difficult at all and you can definitely add your own twists to make it unique.
Screamsicle Mini Milkshakes Recipe
Ingredients:
TruMoo Orange Scream Milk
French vanilla ice cream
Whipped cream
Strawberry syrup
Spooky toppings
Instructions:
Blend ice cream and milk and pour into tiny jars or glasses. You can pour a little of the red syrup down the jar for a "bloody" look, as well. Top with whipped cream and syrup. Add whichever spooky toppings you like. We used gummy worms and Halloween-themed chips.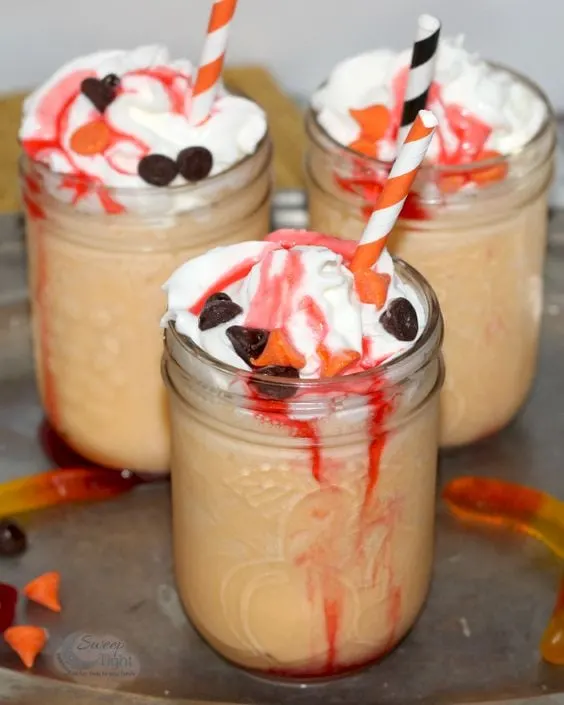 The flavor is scary good and tastes like a dreamsicle. Don't tell anyone but I had two mini milkshakes all to myself. There goes my mini milkshake portion control theory. They are just too tasty!
TruMoo starts with fresh, pure milk from a trusted dairy. It contains 8 essential nutrients and is sweetened with just enough sugar. It contains NO high fructose corn syrup, NO artificial growth hormones and NO HFCS. What it does have is the flavors that kids love!
If you like frozen drink, try these next:
Learn more about the great flavors on Facebook and definitely follow their Pinterest page for lots of great recipes!