This shop has been compensated by Collective Bias, Inc. and its advertiser. All opinions are mine alone. #AWMemories
I'm extremely fortunate to have so many amazing memories from childhood. As I get older and time seems to zoom by quicker, I want to reflect upon happy memories as often as possible.
As I've mentioned often on this blog, I was raised by my grandparents. I do not see them enough. Time is slowing down for no one. In fact, now that I am forty, it seems like the weeks fly by like days.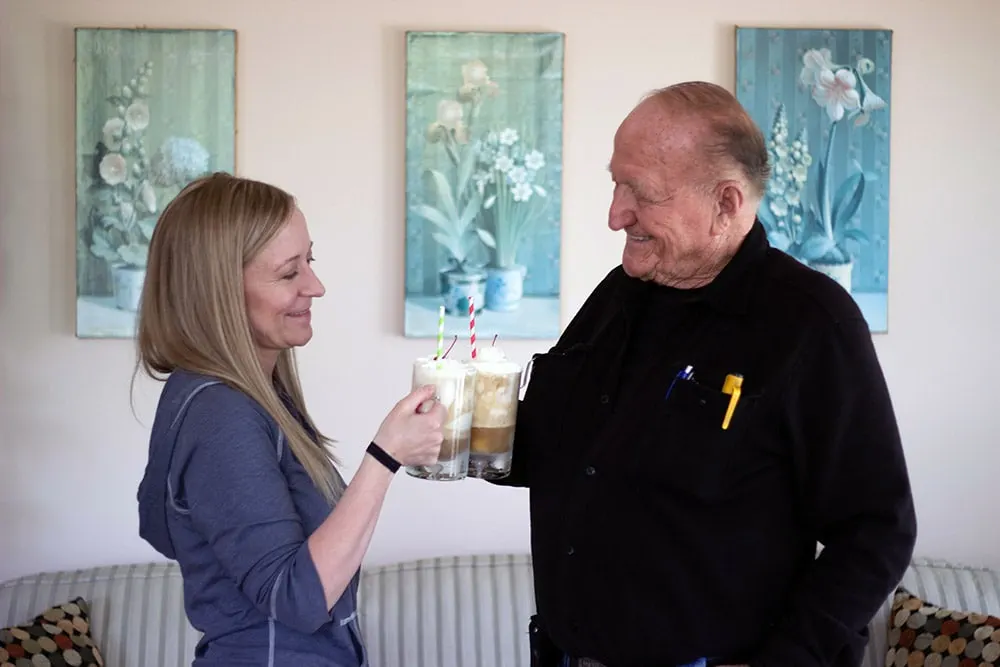 Create New Memories by Recreating Old Ones
Always struggling with balance, I realize more than ever the importance of making time to catch up with loved ones. No matter what's on the packed schedule, visits need to be a priority. Let's face it, none of us really have time – we make time.
Thankfully, my 86-year-old grandpa is as sharp as a tack. He remembers more about his own childhood than I do about mine. So, one of the best ways to make new memories with him is to recreate old ones to spark nostalgia.
A time I remember from childhood is sitting on the kitchen counter drinking root beer floats made by my grandpa. This memory jogs a lot of emotions from me for a few reasons.
For one, I felt a little rebellious every time I was allowed to sit on the counter. Realistically, it was a table that people normally sat in front of. So, sitting on top of it, I felt cool.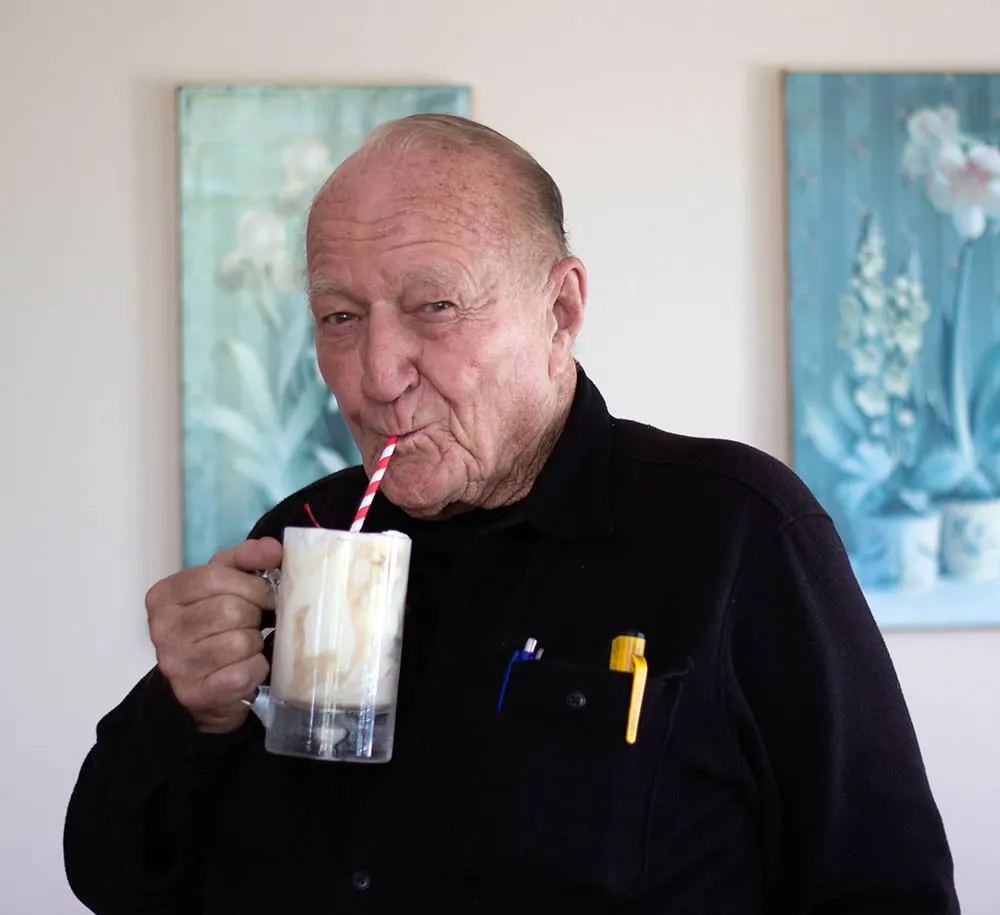 Two, I was so used to my grandma in the kitchen preparing food, that when my grandpa took the time to make something, it felt extra special.
Three, my grandpa took something simple and made it with passion. He took the time to pay attention to detail to make the sweet treat more than a casual dessert. He legitimately made it with love.
Honestly, I don't believe making root beer floats was an intentional secret lesson he was trying to teach, but I did learn something from grandpa in those moments.
Observing him choose each ingredient and each step with such purpose stuck with me in life. You see, my grandpa builds things, and he does so with pride.
Now a successful business owner, my grandpa's life is the perfect example of the entrepreneur glacier. You know, that image that goes around about the level of struggle running deep when all you see is the tiny tip of success on the surface? That's what I am referring to.
I consider myself blessed to have witnessed so many levels of his climb to success. Thanks to my upbringing, I know the hard work and dedication it requires to build anything of value.
Whenever I feel impatient with my own projects (it's often, I'll own that), I don't have to dig too deep to remember what my family has taught me over the years.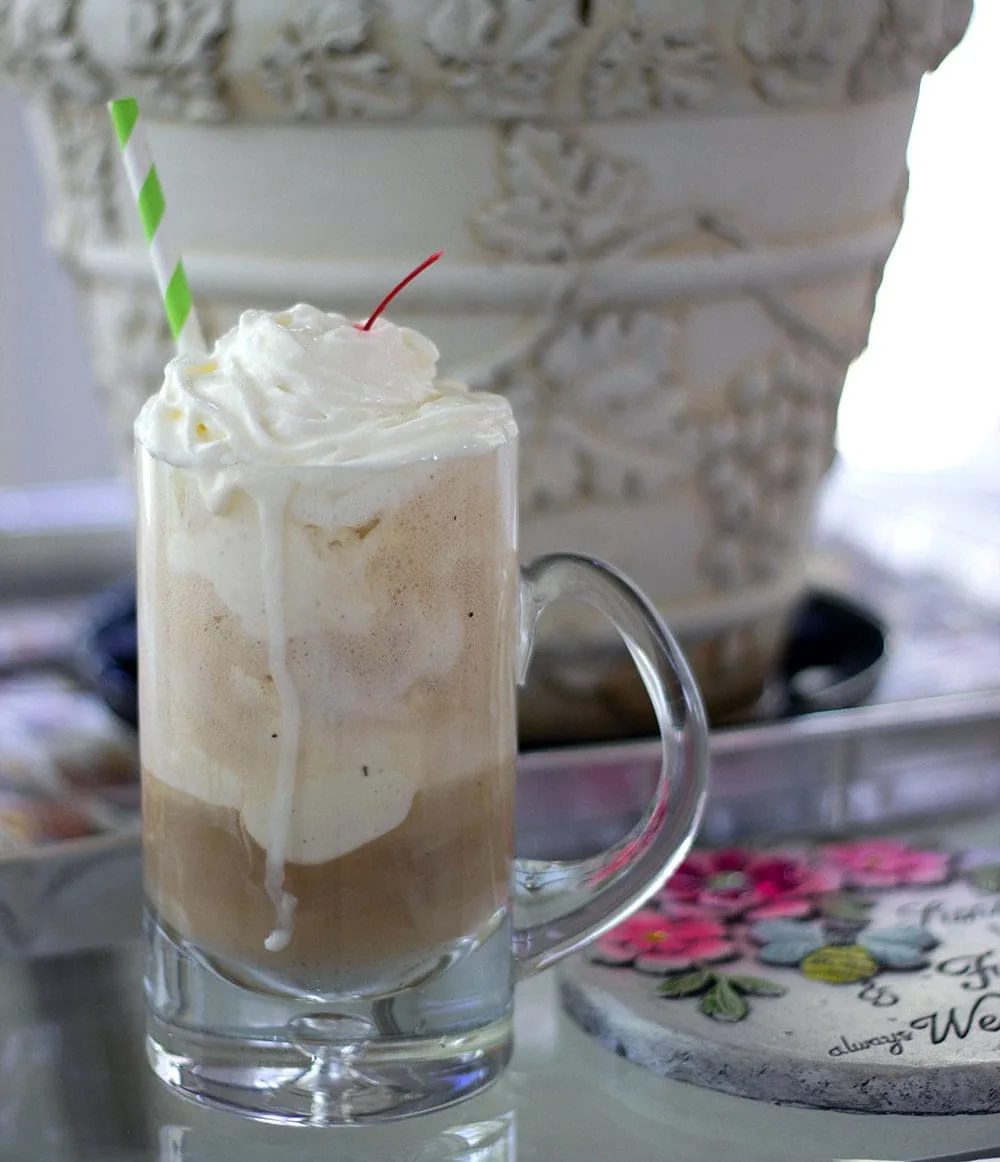 Good grief, I'm supposed to tell you how to make the best root beer floats, and now I'm in tears! But, it's okay. I think we all need reminders about what's important in life. This is mine.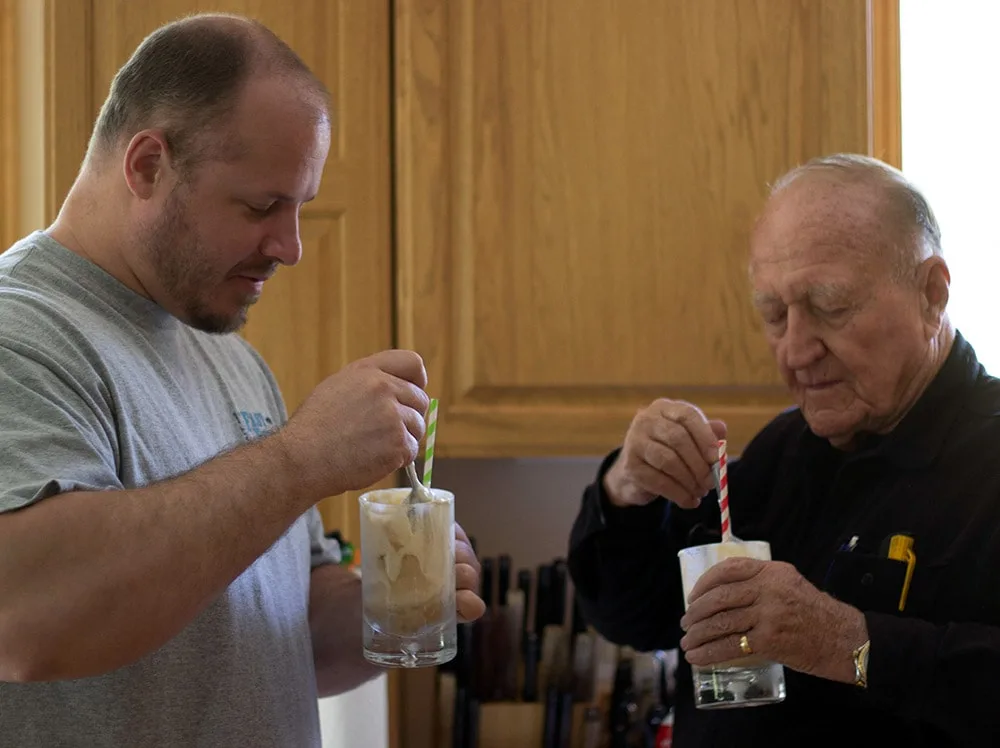 Delicious Root Beer Floats – The Magic is in the Details
What can easily be a two-ingredient drink made in a jiffy, there are a few things you can do to make root beer floats extra scrumptious.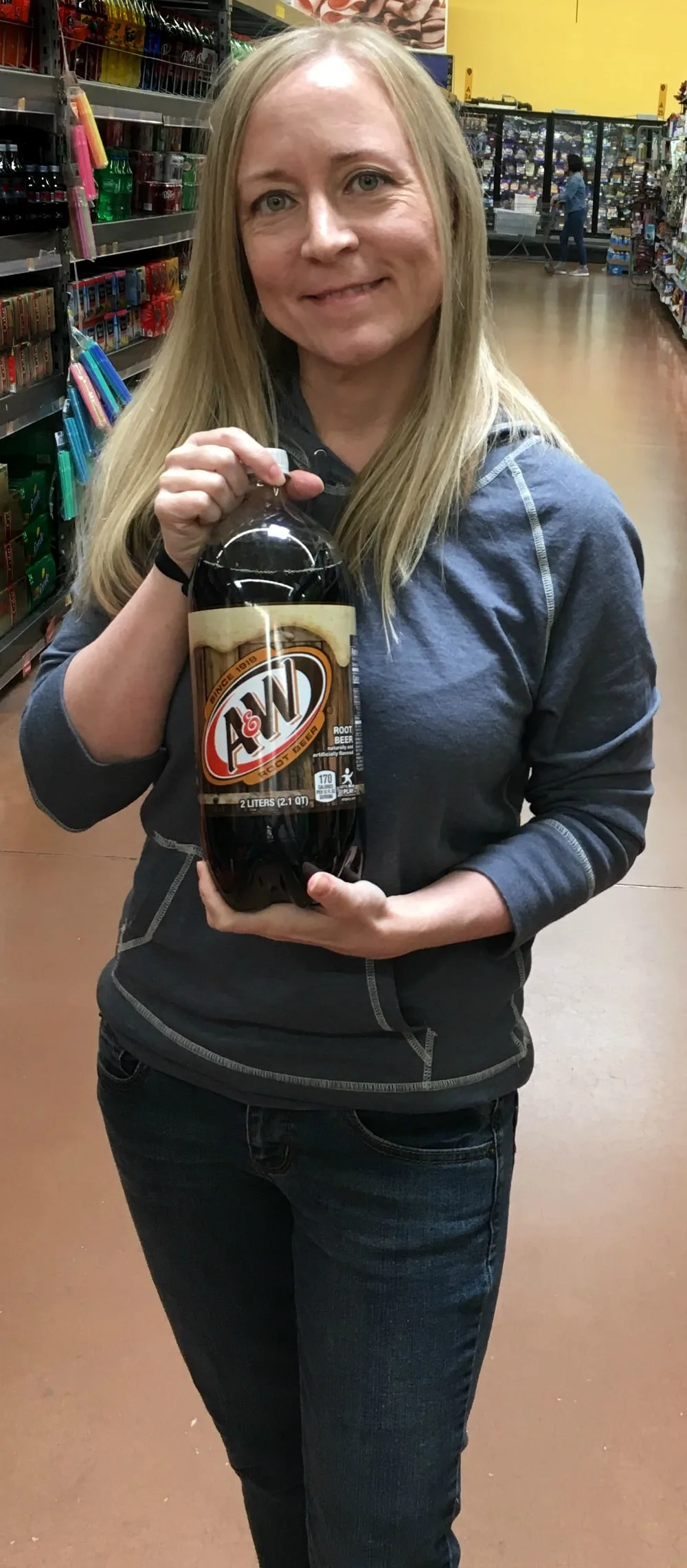 Since the main ingredient is root beer, you better choose the best brand – A&W® Root Beer. A&W is celebrating its 100th anniversary, so you know it's excellent! It's the exact brand my grandpa has used since day one.
To recreate this memory and delicious drink, Mike and I stopped at Walmart to pick up everything we needed. It's so easy to find everything you need quickly and easily at Walmart. We were in and out in no time and off to create deliciousness.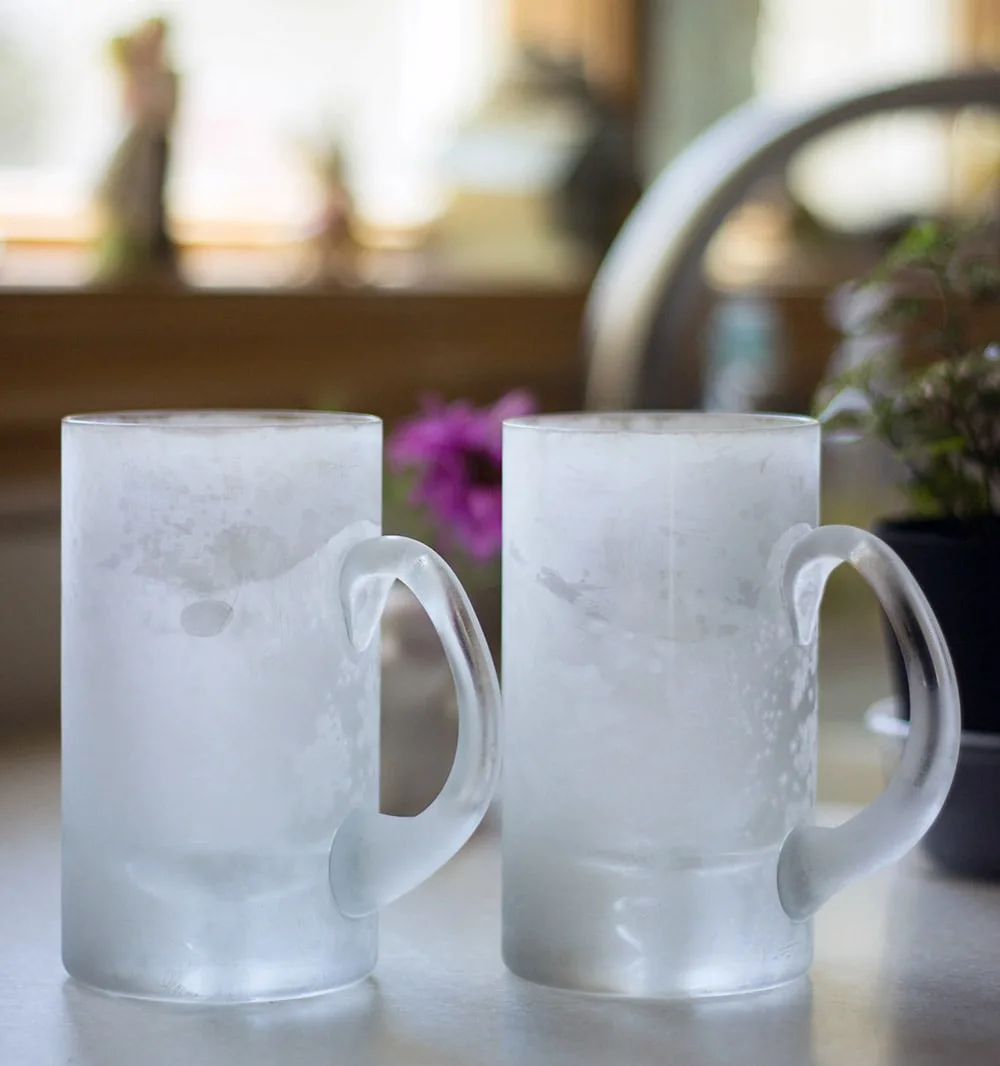 For the best results, freeze the mugs or glasses you plan to use for your root beer floats overnight.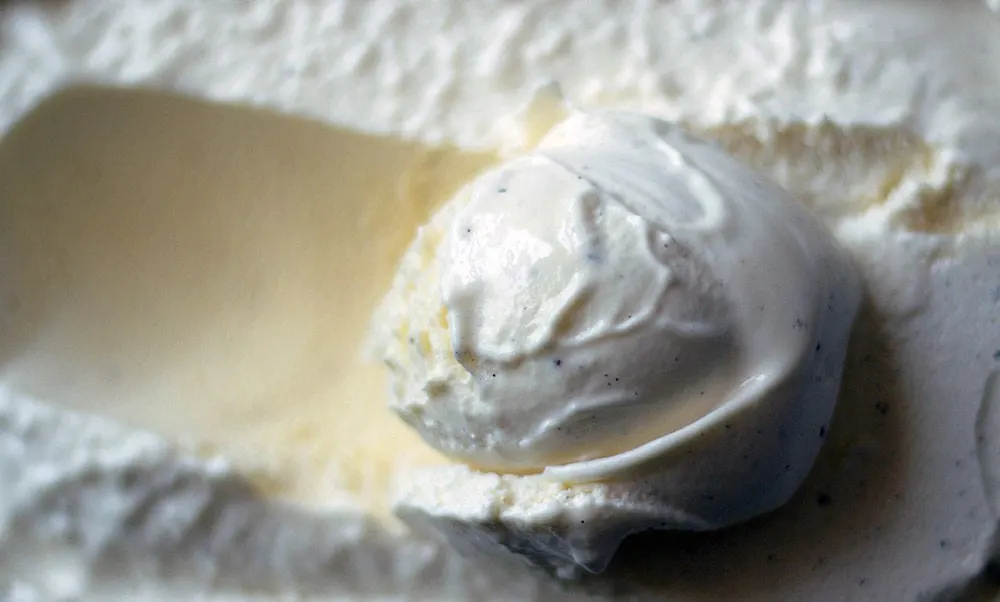 Choose vanilla ice cream that contains real vanilla beans. Trust me; you want to see the beans. Again, the magic is in the details.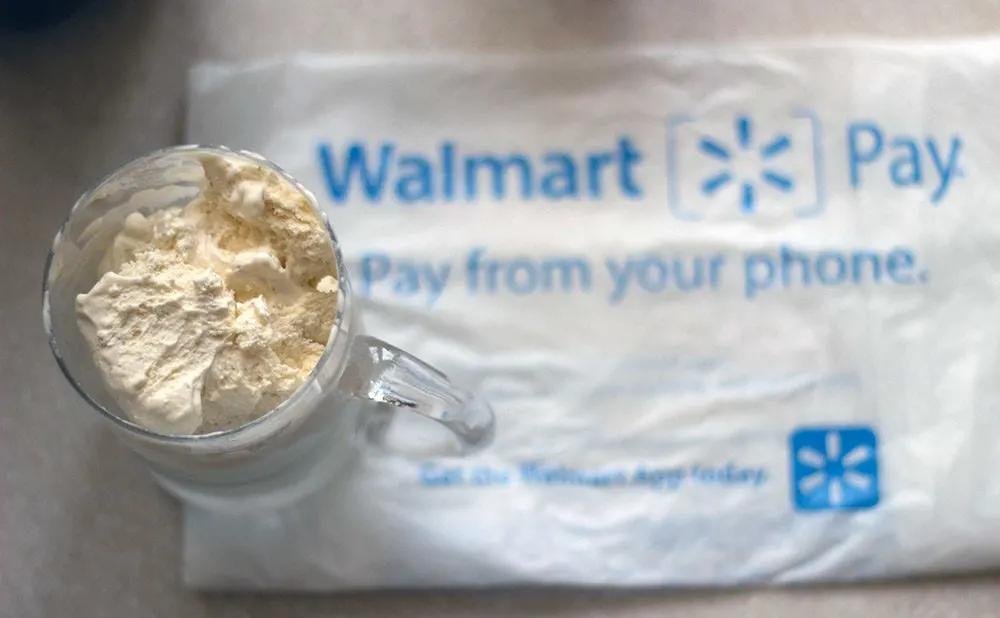 Using an ice cream scoop, place two scoops into your mug.
Make sure your A&W Root Beer is nice and cold, too.
Tilt the glass and carefully pour A&W Root Beer on top of the ice cream.
You can add another scoop of ice cream to the top, or top with whipped cream and a cherry.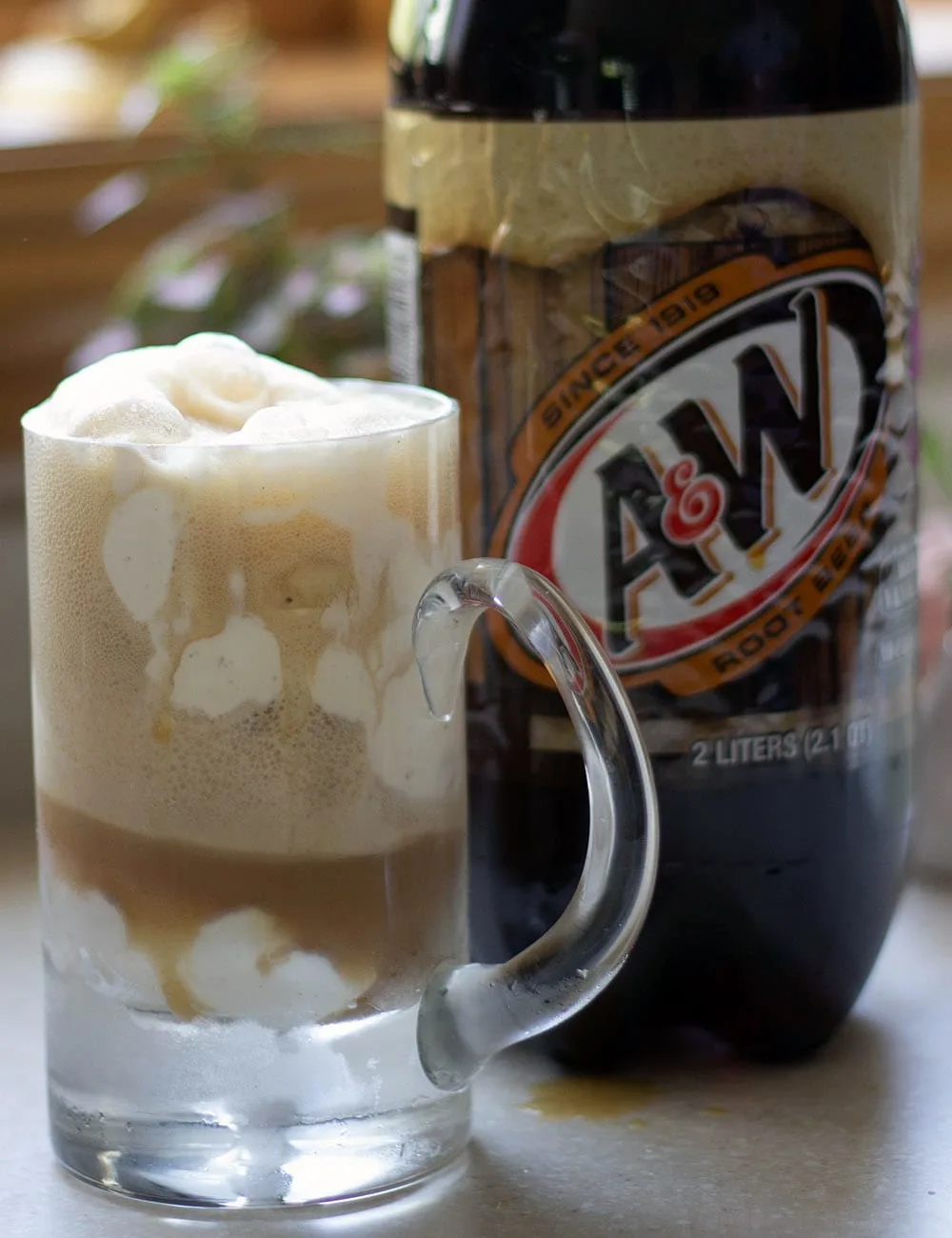 Don't forget to share the floats with everyone. I was so happy to see my husband and my grandpa both enjoy the tasty beverage.
More Frozen Drinks to Make: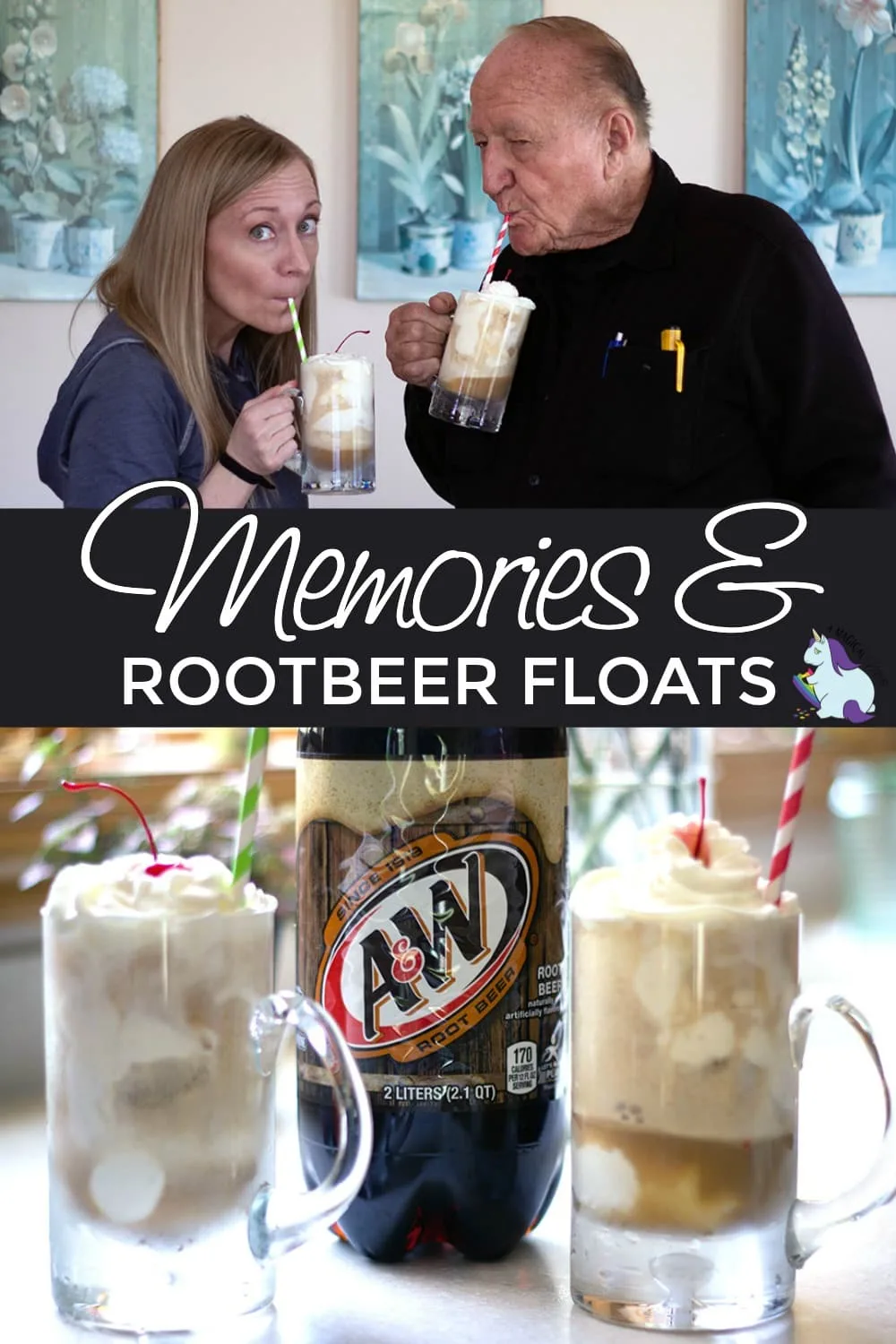 Have you made any special memories with A&W Root Beer within the last 100 years?