An easy Christmas shortbread cookies recipe is a real time-saver whenever you need cookies. This recipe is easy enough to whip up quickly. Have a last minute party to attend? These babies won't take long to make at all. A quick color change of the sprinkles makes them appropriate for any occasion. This post contains affiliate links.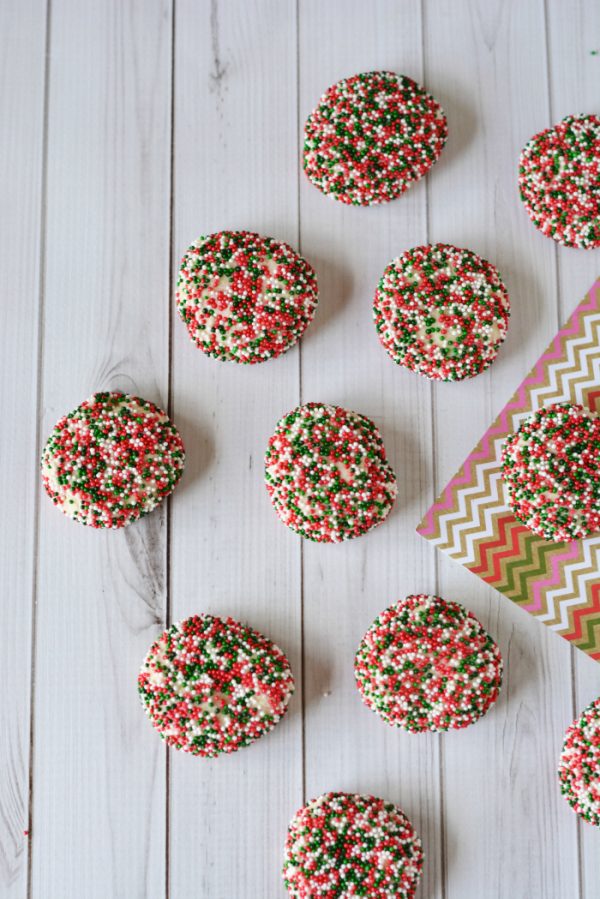 While I was growing up, my Grandma had a favorite bakery in town. She would go quite often – I am not even sure why cause that seems a little strange now – but, every time we did I would get shortbread cookies with the tiny round sprinkles. They were my favorite cookie ever to be made. These shortbread cookies remind me of my childhood favorites.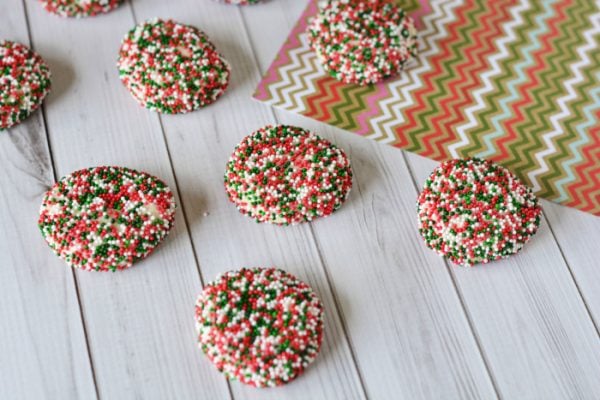 Christmas Shortbread Cookies Recipe with Sprinkles
Ingredients:
1-1/2 cups butter, softened
2-1/4 cup flour
3/4 cup white sugar
3/4 cup cornstarch
Directions:
Line a baking sheet with parchment paper and preheat oven to 300 degrees.
Using a mixer, beat butter until light and fluffy. Combine dry ingredients together, and gradually add to creamed butter until well blended.
If dough is sticky, dust hands with additional cornstarch as you shape dough into 1″ balls. Flatten slightly with the palms of your hands. Dip in nonpareils and place on a parchment lined baking pan about 2″ apart.
Bake for 20-22 minutes until set but not brown.
Remove from oven and transfer to a wire rack to cool completely.
Makes 6-8 dozen.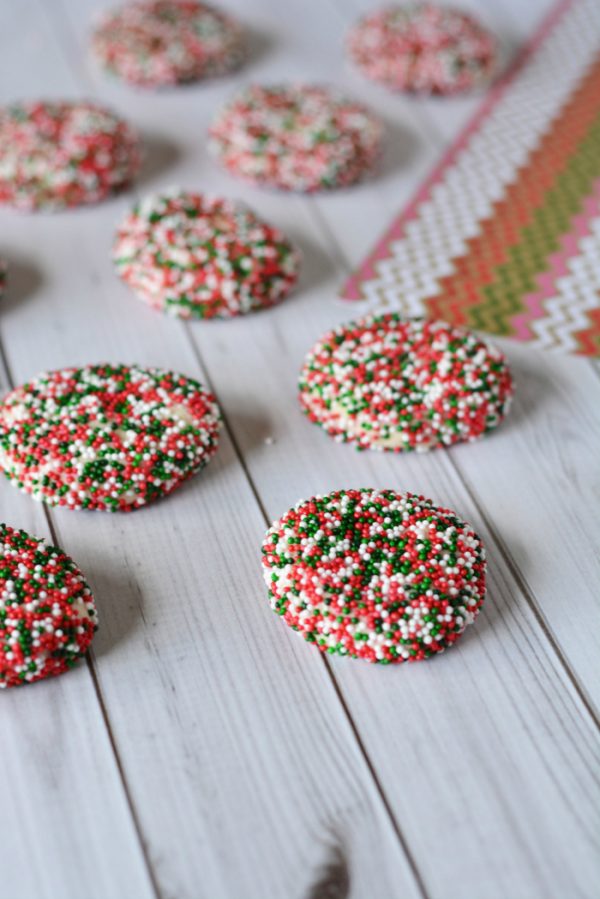 These tasty little morsels just melt in your mouth. Make them with all sorts of colors and types of sprinkles. The colors pictured are perfect for the holidays, but you can use any color for other events. It's easy to make humongous batches to share with everyone, too. Create cookie tins for friends and family as delicious little gifts.
Who do you know that would love this Christmas shortbread cookies recipe with sprinkles?