My daughter turned 12 this year. It's amazing how much can change in just one year. Last year I put together a gift guide for 5th grade girls and while a lot of those gift ideas still hit the mark for her, she's got a whole new set of interests now that she's in the 6th grade.
Check out these gifts for tween girls that she and her friends help me put together.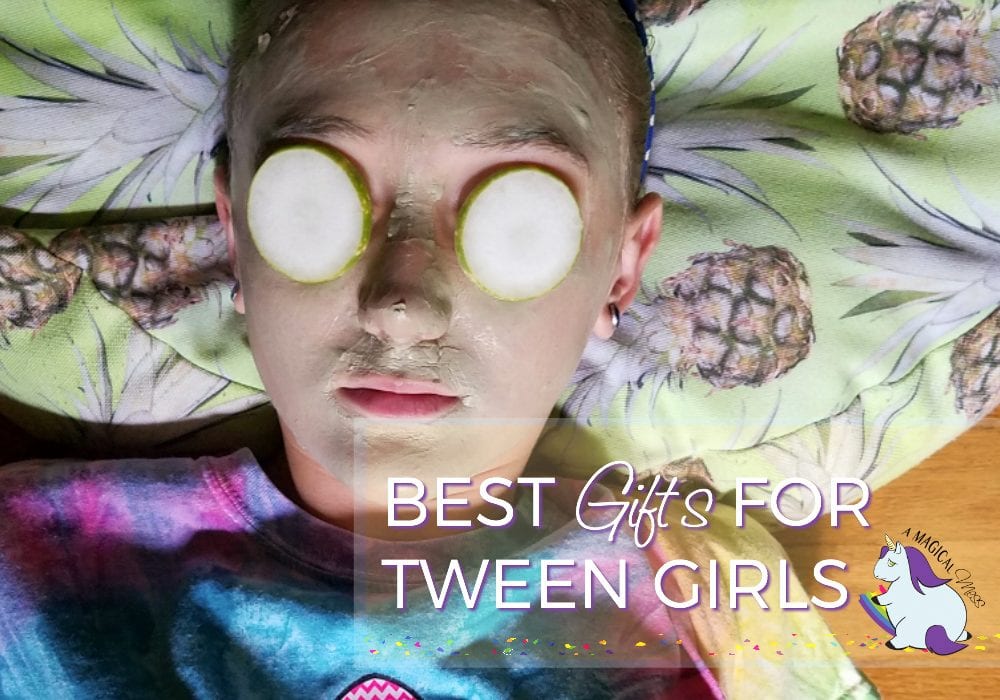 Gifts for Tween Girls
Accessories
You might be under the impression that socks are like the worst gift ever. But times have changed. Kids now view socks like they are just as important as shirts. So, fun socks are always safe a gift.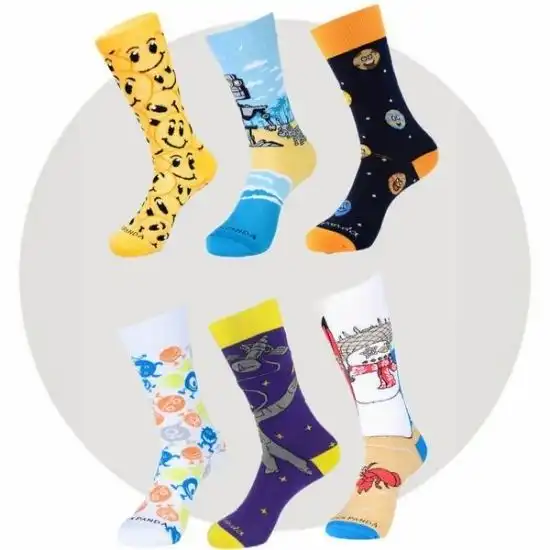 Sock Panda
Sock Panda has a Tween Sock Subscription designed for kids ages 8-11.
Use code BESTGIFT15 to save 15%.
Buy Now
We earn a commission if you make a purchase, at no additional cost to you.
Accessories like wallets, scarves, and jewelry are all great gift ideas for tween girls too. Even better if they have cats, unicorns, sloths, or Popits on them. Oh, and I predict dinosaurs are going to be really in for a while too.
Keep in mind that tween girls are most likely developing their own sense of fashion at this point. Observe them in the wild to see the type of style they are into!
Buy Now

We earn a commission if you make a purchase, at no additional cost to you.

02/14/2023 11:10 am GMT

Buy Now

We earn a commission if you make a purchase, at no additional cost to you.

02/14/2023 09:35 am GMT

Buy Now

We earn a commission if you make a purchase, at no additional cost to you.

02/13/2023 10:17 pm GMT
Games
These are the most-wanted video games on my tween girl's list. We have Terraria on other systems but she wants it for the PS4. So, the most important thing to do when buying for a tween, is to find out what gaming systems they have and then buy the games accordingly. I love these three because they have a lot of educational components and encourage creativity.
Let's not forget about actual games we can play with people in real life too. The era of games in boxes is not over! In fact, it's evolving. Have you seen or heard of Speak Out! yet? It's freaking hilarious. Check out our videos from this post about birthday party games for teens and tweens.
Or how about books to read together?! When was the last time you did that with your friends? Chesney and her friends love to read funny jokes to each other so this book is a perfect gift idea to round out all that time spent on devices.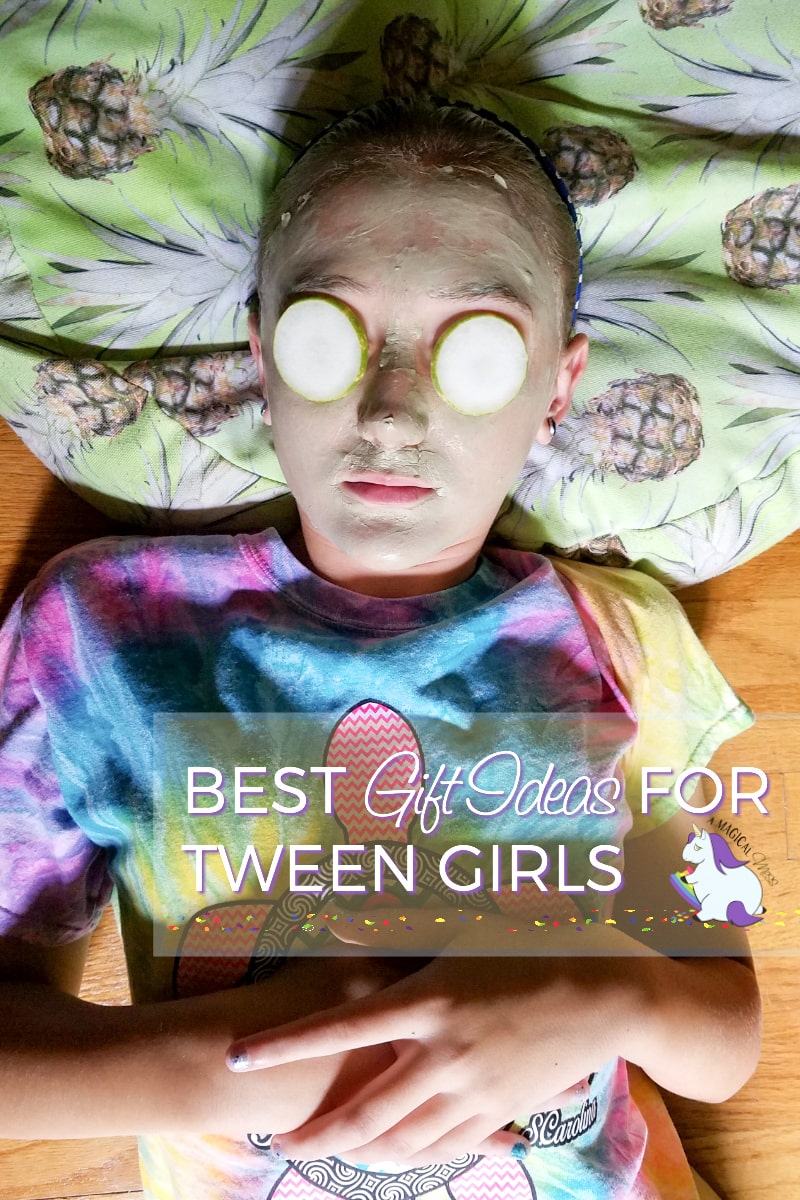 Books
Speaking of books, here are a couple Chesney recommended. She's read them and really enjoyed them. The American Chillers series is one of her all time favorites.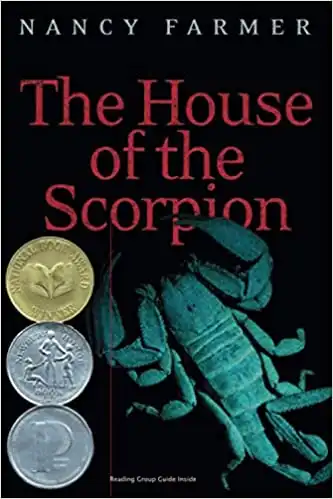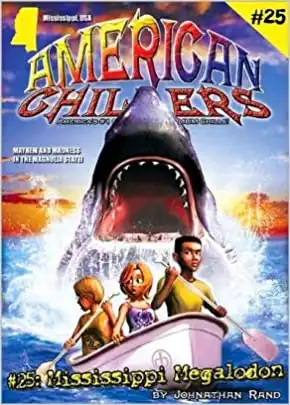 Shirts
Like socks, if they're the right style for the tween girl you have in mind, shirts/clothes in general can be a much-loved gift. At this age, opening a present containing clothing is getting more and more exciting.
This is where you should really know the girl or get the advice of someone that does before making any final decisions to purchase. But Ches and her friends chose these…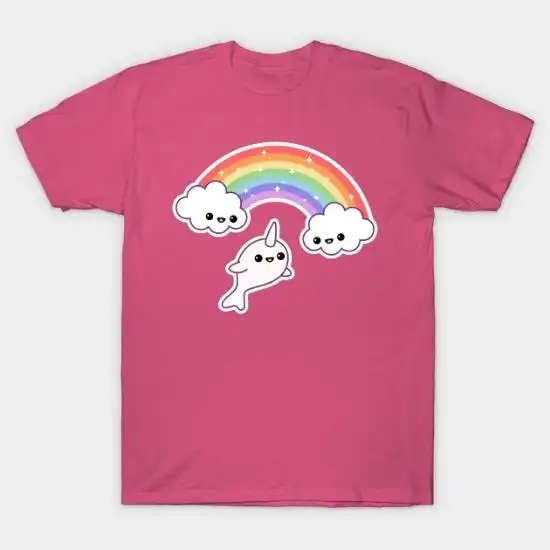 Stickers
The shirts above are also available in stickers. Stickers are HOT right now with teens, tweens, and even young adults. Redbubble is the ultimate go-to spot to shop for stickers. Start with our chonky unicorn!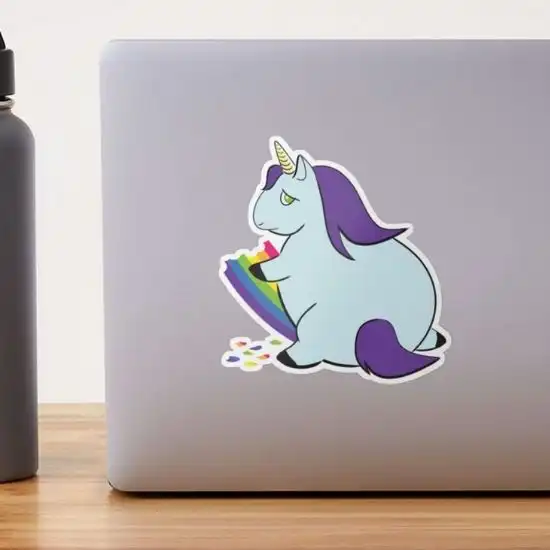 Self-Care
Tweens need to kick back and relax too! Fun beauty self-care routines are great for them to do with their friends or on their own.
If they are into nails, we have a whole post for nail gift ideas. Sheet masks are another excellent option that doesn't require you to know any details about the person.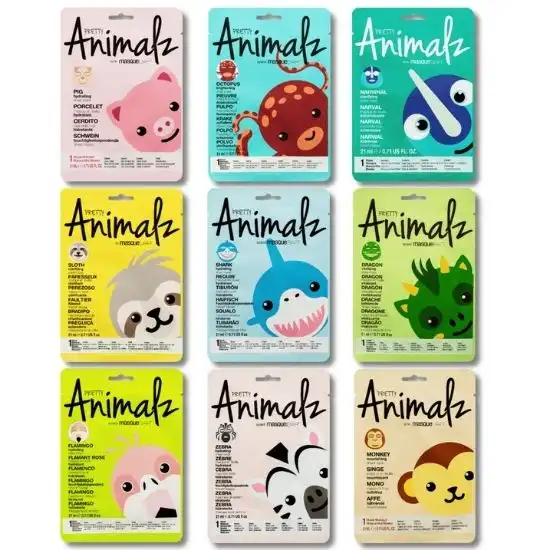 Fun Stuff
One of the best and most talked about gifts Ches has received is a subscription box of yummy snacks and movie tickets. The gift of a girl's night out is always awesome. She loves to go to a movie with a friend and yes, I let them sneak snacks in to save money. Does anyone really NOT?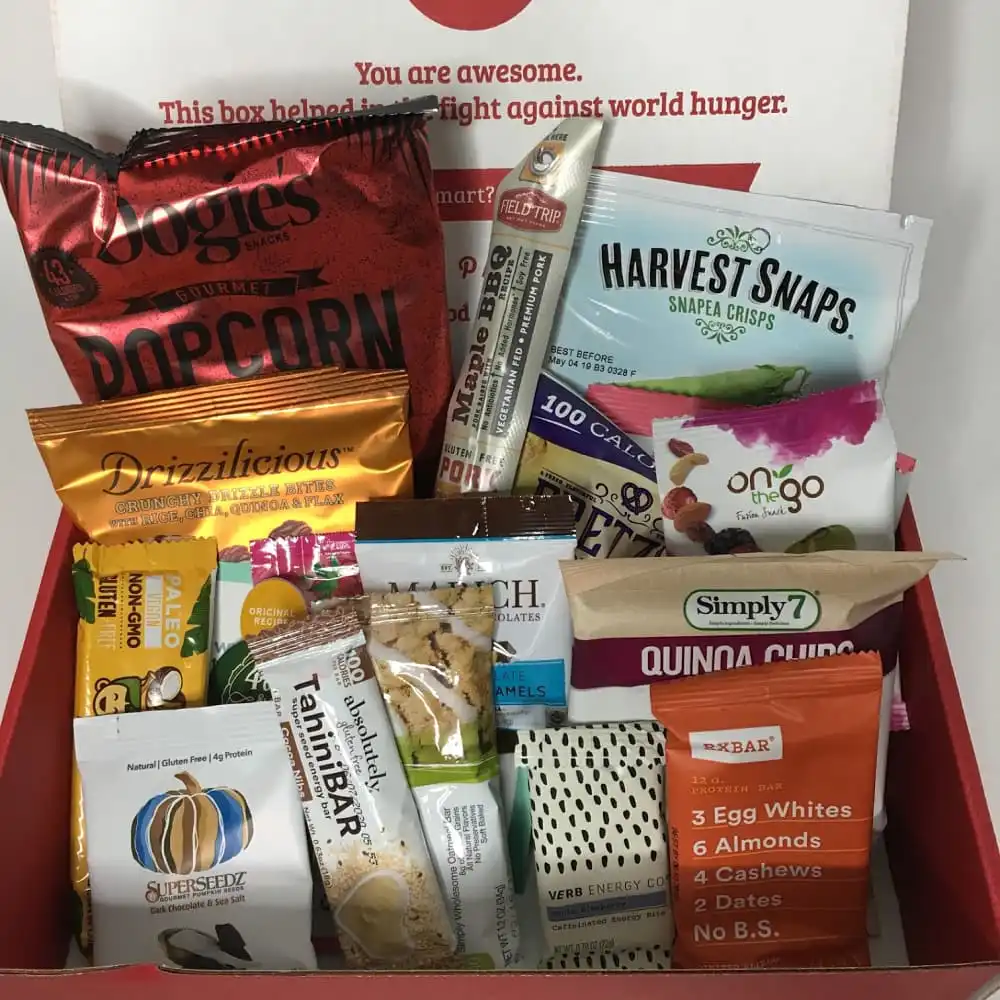 Love with Food
Try new natural snacks every month? Don't mind if I do! Find your new favorite munchies by receiving 15+ new ones in a snack subscription box. Get your first box with a huge savings and cancel anytime!
Buy Now
We earn a commission if you make a purchase, at no additional cost to you.
We've tried several subscription boxes for snacks and this one is the best and most customizable. Don't forget the movie tickets!
Whatever you decide to buy for tween girls, make sure you send a gift receipt when possible and ask those closest to them for advice if you're unsure. This is the beginning of the age of expression and it's really fun to see their personalities shine.
What gifts for tween girls do you have in mind to buy?