My sister and I were just talking about how old we feel and out of the loop when it comes to teenage fashion.
My son is 14 and can't get enough socks. The more colorful the better. I was so excited to have the chance to work with Inspyr Socks on a review of a bunch of tall colorful socks for Adam.
While I received these socks for free, all thoughts and opinions are my own.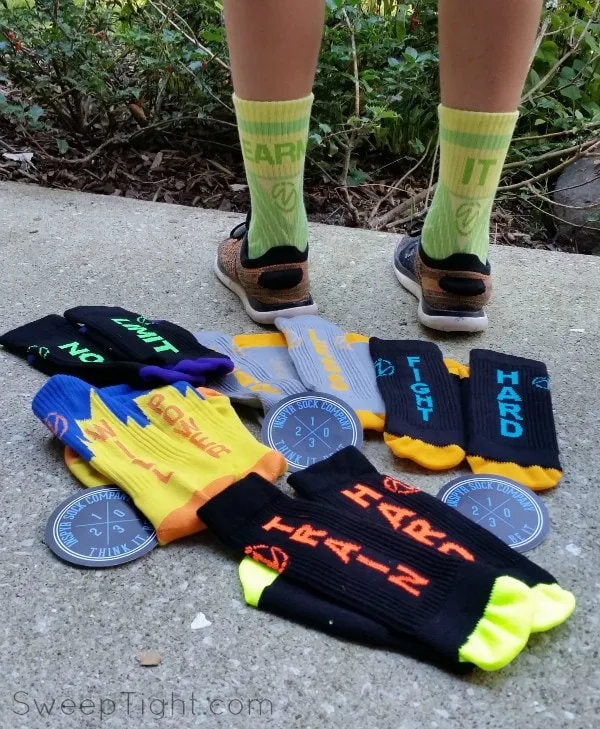 Tall Colorful Socks
When I was a kid, if I opened a gift that contained socks, it was quite a disappointment. Apparently those days are over.
Adam has 'colorful tall socks' on every holiday wish list this year. Even Chesney (my 10 year old daughter) is in on the craze.
Don't get me wrong, I love a good pair of socks, but until recently I never put much thought into them.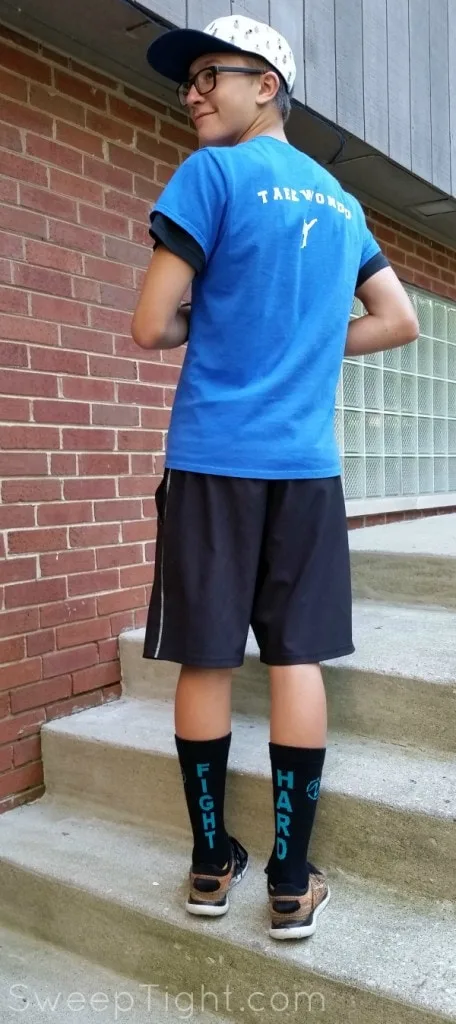 Now I'm Inspired
Or should I say Inspyr'd? Inspyr Socks is a brand that creates great quality, customizable, colorful tall socks. Even short socks too.
With all sorts of word combinations, these socks will inspire you and the people around you.
We love them all but my favorites are 'Earn It' and 'Train Hard'.
As I run through the woods or walk the stairs at my favorite forest preserve several people comment on them and ask where you can get them.
Wearing these while working out or playing a team sport causes inspiration to become contagious. Plus, wearing them puts you at the top of style status because these are just so in.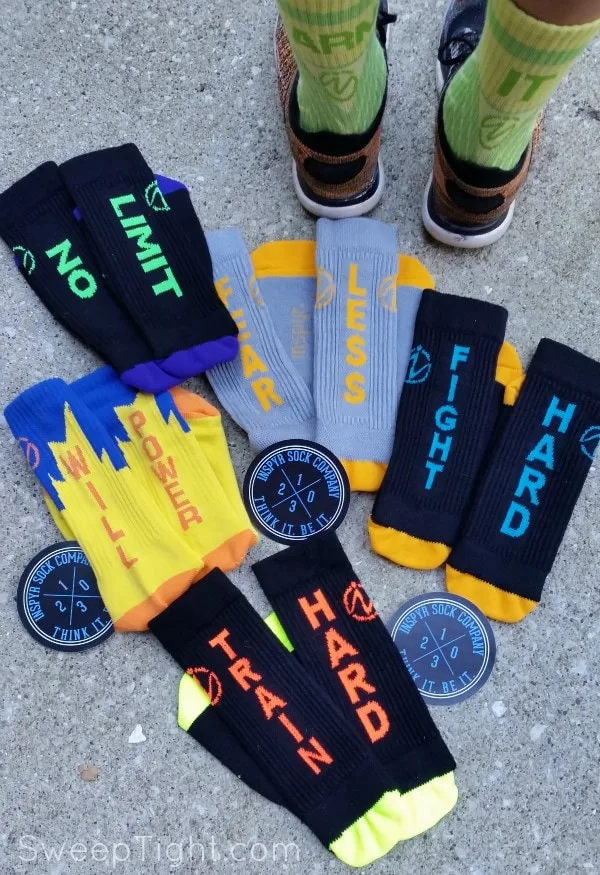 While on the topic of fitness, what inspires you? Do you wear clothes that encourage you to be more active?
I am currently doing just this and it's surprisingly helpful. Not just wearing workout gear, but active wear that says I'm a dedicated beast is actually really fun and makes me want to own it by getting out there and pushing myself.
I mean, if I'm wearing socks that say 'will power' and I'm sitting on the couch stuffing my face with cookies, I'm not going to feel very proud of myself. (That actually happened BTW. I looked down and thought to myself, thank you feet, you've talked me into getting up.)
For more gift ideas like this, visit this post with fitness gift ideas, this gift guide for people on the keto diet, and inspirational gifts.
Which inspirational words do you want on your socks?