The Good Dinosaur is a story of friendship, and it's making its way to theaters November 25, 2015. To celebrate the impending arrival of this dino-sized family film, Disney/Pixar has release a new The Good Dinosaur poster and trailer.
The Good Dinosaur Movie – The Power of Friendship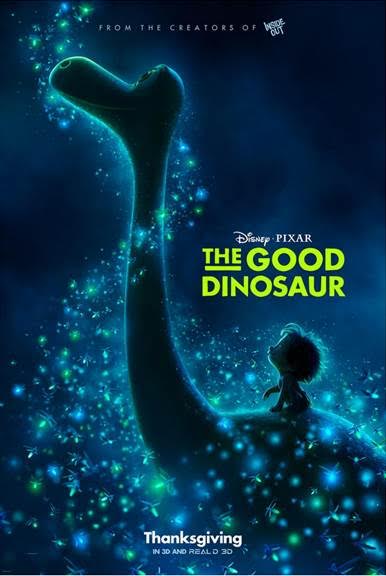 The Good Dinosaur movie looks at a world where the dinosaurs never died off. Can you imagine? Pixar Animation Studios follow Arlo, the Apatosaurus, and his unlikely human friend as they travel through a harsh, mysterious landscape and learn the power of confronting their fears.
Official Boilerplate:

"The Good Dinosaur" asks the question: What if the asteroid that forever changed life on Earth missed the planet completely and giant dinosaurs never became extinct? Pixar Animation Studios takes you on an epic journey into the world of dinosaurs where an Apatosaurus named Arlo (voice of Raymond Ochoa) makes an unlikely human friend. While traveling through a harsh and mysterious landscape, Arlo learns the power of confronting his fears and discovers what he is truly capable of. Directed by Peter Sohn and produced by Denise Ream ("Cars 2"), Disney•Pixar's "The Good Dinosaur" opens in theaters on Nov. 25, 2015.
The Good Dinosaur Movie Screens
The Good Dinosaur movie has everything I've always loved about Pixar Animation Studios films – heart, joy, adventure, a little danger, and, of course, great art. Let's take a look at some of the stills from this film.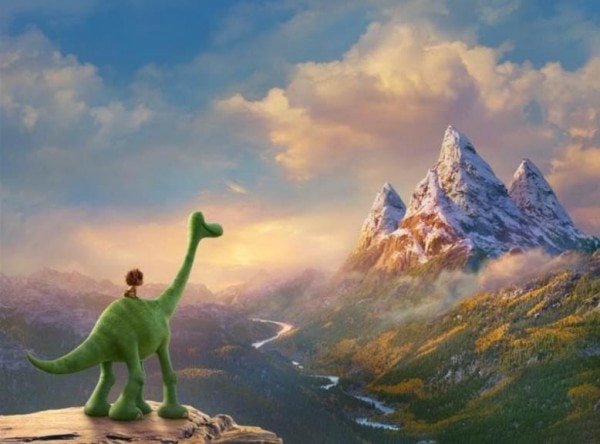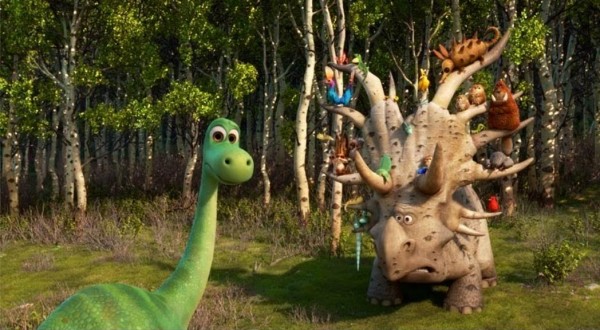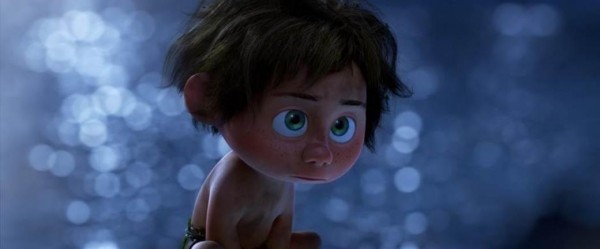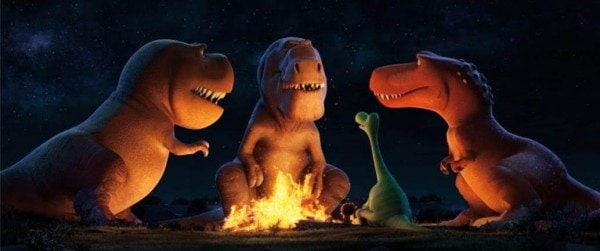 Good stuff, eh? The Good Dinosaur movie is classic Pixar. It's got the perfect combination of cute and dark. The cute to keep it fun, and the dark to help tell the story of a world where things can get a bit hairy. I mean, just look at those dumpy T-rex's! Carnivores have never been so adorable.

Like what you see? Let's take a look at the new trailer, and see it in all its glory.
The Good Dinosaur Movie is Moving Towards Theaters
The Good Dinosaur movie is on its way to theaters. It will make its national debut November 25, 2015, so make sure you're at the theater for some dino-sized family fun. The Good Dinosaur movie has all the makings of an instant classic.
Rainbow Crumbs for You
Weekly newsletter with our latest posts and shenanigans.