An email landed in my inbox offering what sounded like a fun night learning how to prepare Puerto Vallarta food–in Chicago. What I thought was going to be a fun little cooking-class-style evening turned out to be a full-blown vacation for my palette. My best buddy, and expert in all things food, Kit, and I attended this event thanks to the wonderful people who work for the Puerto Vallarta Travel Board. As the hashtag, #PuertoVallartaIsForFoodies suggests, this evening was meant to raise awareness for more than just their gorgeous geography. Tasting the food from Puerto Vallarta is enough to inspire your next vacation.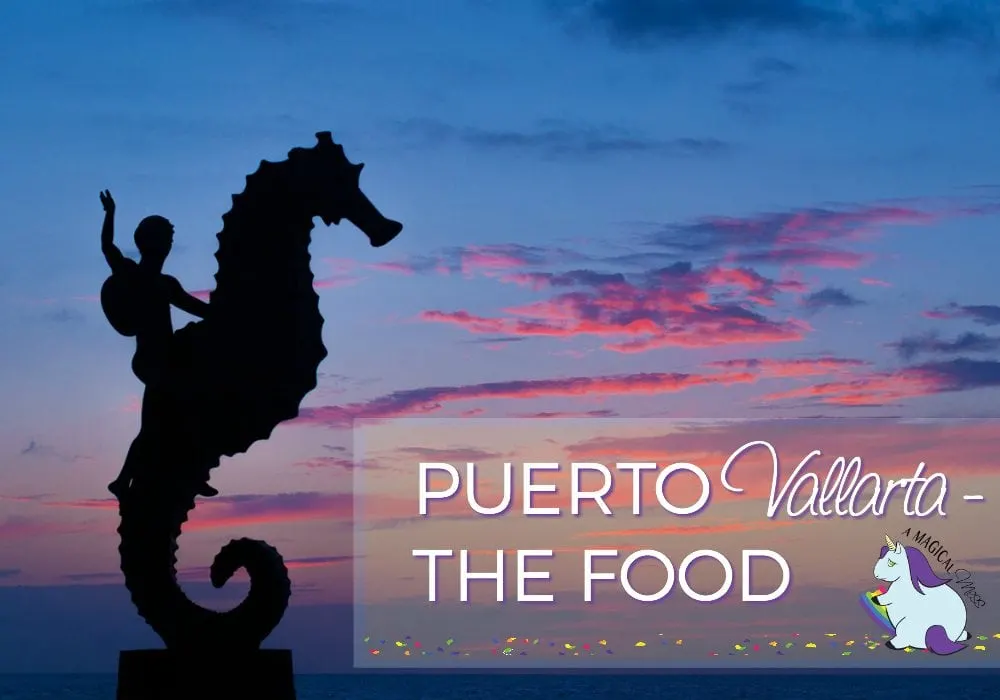 Puerto Vallarta Food
Upon arriving at The Chopping Block, located in the infamous Chicago Merchandise Mart, Kit and I knew this wasn't what we were expecting. Numerous tables faced a beautiful mirrored wall where we would watch award-winning, Chef Nacho Cadena prepare several dishes for us to devour.
Go ahead, take a gander at a few of my tweets as these dishes landed in front of me:
Puerto Vallarta has 360 days of sun! Yesss please! #PuertoVallartaisforFoodies AD pic.twitter.com/K2itcHSkVv

— Jennifer & Shelley (@MagicalSiblings) October 12, 2017
Ceviche Negro. 👏💯👌@Puertovallarta #PuertoVallartaisforFoodies AD pic.twitter.com/FJRKrosMQd

— Jennifer & Shelley (@MagicalSiblings) October 13, 2017
Shredded Crab with Avocado Soup @PuertoVallarta #PuertoVallartaisforFoodies AD pic.twitter.com/TDRkzCSD08

— Jennifer & Shelley (@MagicalSiblings) October 13, 2017
Spit-grilled turkey tacos. My fave so far! #PuertoVallartaisforFoodies AD pic.twitter.com/pEbuTjJaP7

— Jennifer & Shelley (@MagicalSiblings) October 13, 2017
Such beautiful colors and flavors on every plate. Each bite is an experience.
Chef Nacho Cadena is a gem. His relationship with food starts at the source. As a fisherman, diver, and farmer, he embraces the full journey of each ingredient and knows how to capture every flavor–delivering it to your mouth via the most beautiful spreads. He'll even serve you himself.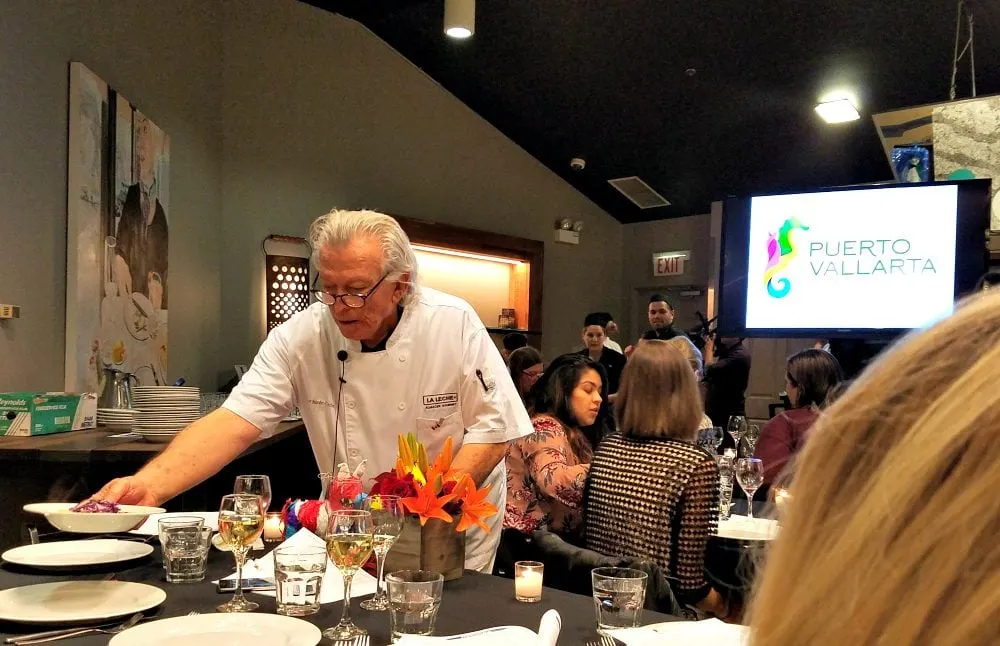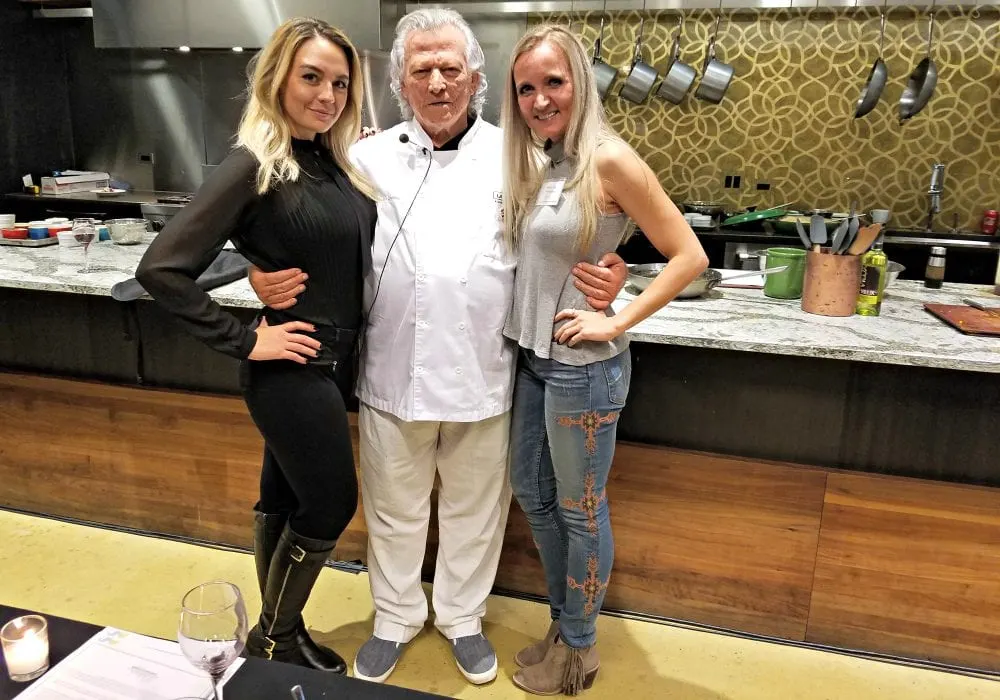 He also acknowledged every member of his team as if they were family–granted one or two were–but his regard for the human spirit was overflowing. To him, food is about people, culture, life, and beauty. It's art. He spoke about his home with such vigor and passion; it was as if it were right outside the glass windows.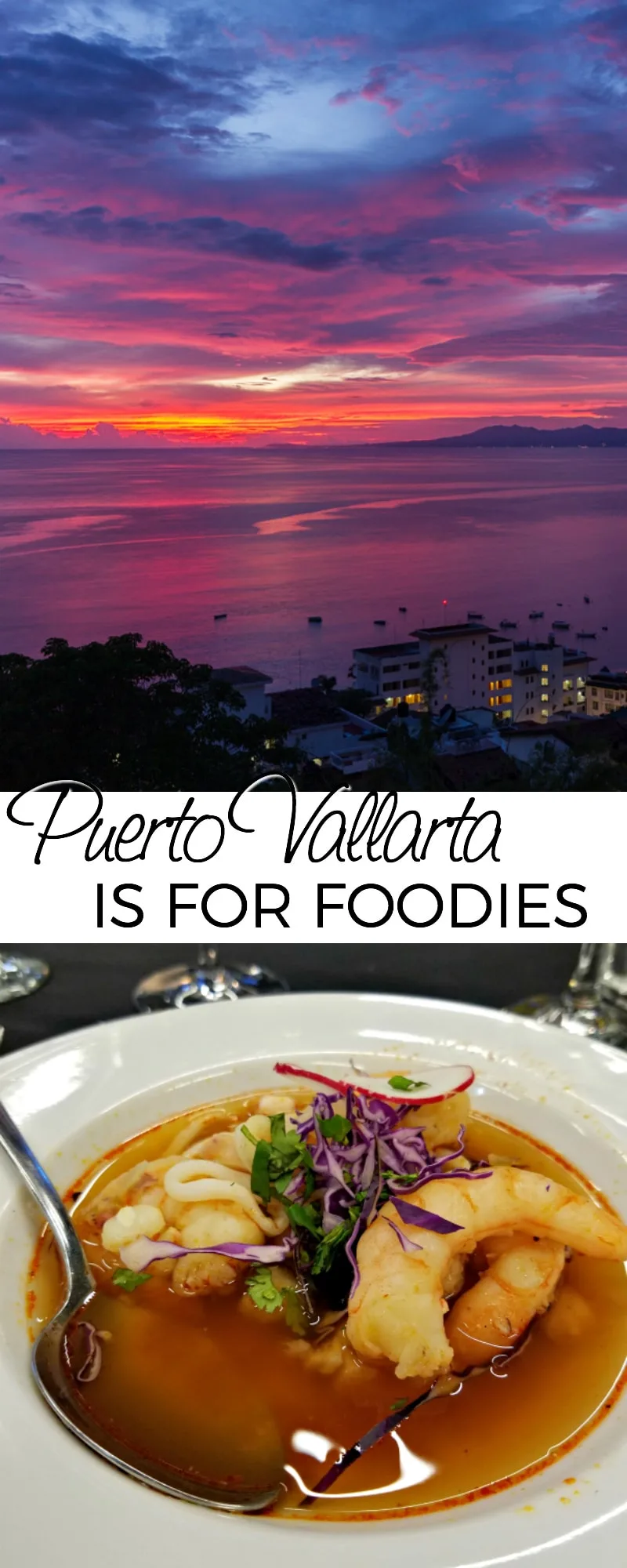 Puerto Vallarta – 100th Anniversary
Puerto Vallarta is celebrating its 100th year as a city! As a destination that relies solely on tourism for its economy, the people are ready to welcome you. The hotels have been expanding, and the people can't wait to see you. Immerse yourself in all that is Mexican culture, color, and flavor.
I've been to the east coast of Mexico more times than I can count. I cannot wait to experience the richness of the west. If you're planning your trip, make sure you're prepared. Check out this list of 14 things to bring on your vacation in Mexico.
Find out more about Puerto Vallarta and their upcoming celebrations at visitpuertovallarta.com!