Pull apart cheese bread is the way to make friends, people. If you want to impress your guests this holiday season, garlic and onion cheese bread is a tasty way to do so. This savory appetizer is a bit like monkey bread, only cheesy instead of sweet. Kari from Craft Create Cook created this recipe for us. She has several scrumptious appetizer recipes if you're looking for more options.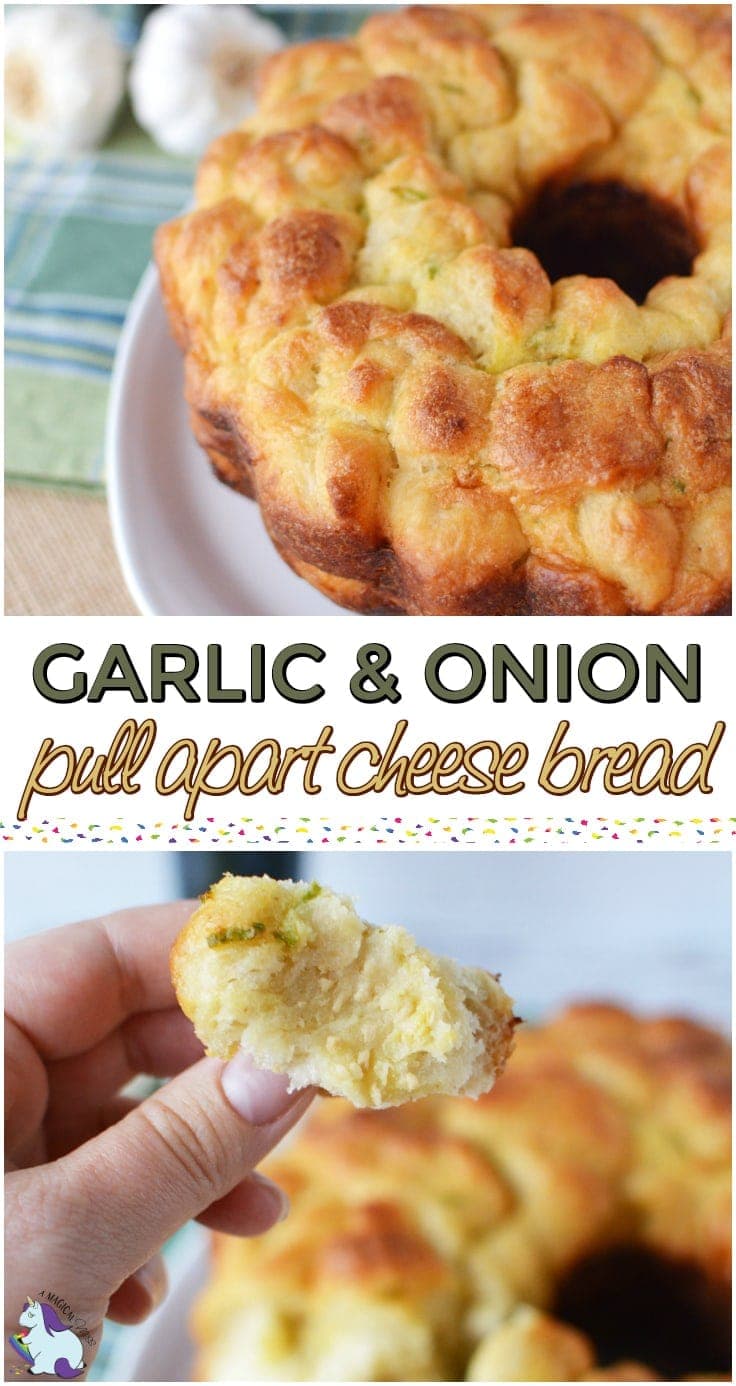 If you plan on entertaining this holiday season, be sure to pin this recipe. Pull apart bread is one of those appetizers that looks a lot harder than it is. It's also quite versatile in that you can switch up the ingredients easily. Don't like onions? Skip them without destroying the recipe. Add in different flavors of cheese, or anything else you think might be delicious.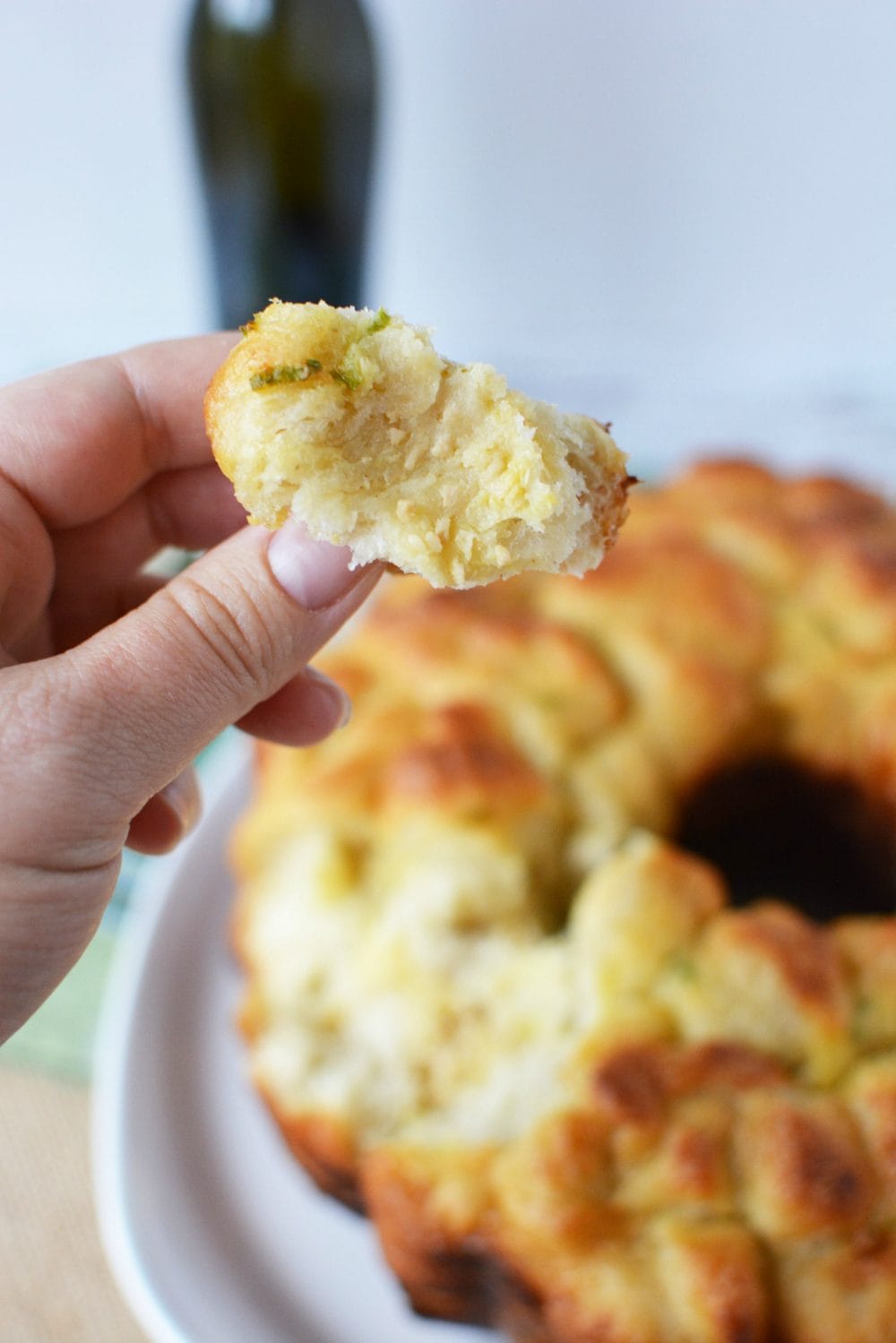 Garlic and Onion Pull Apart Cheese Bread Recipe
Ingredients:
24 frozen dinner rolls, slightly thawed (Rhodes is the brand used here)
4 eggs
1/4 cup green onions, sliced thin
2 tablespoons garlic powder
8 tablespoons butter, melted
1/2 teaspoon salt
1 tablespoon minced garlic
1/2 cup shredded Parmesan cheese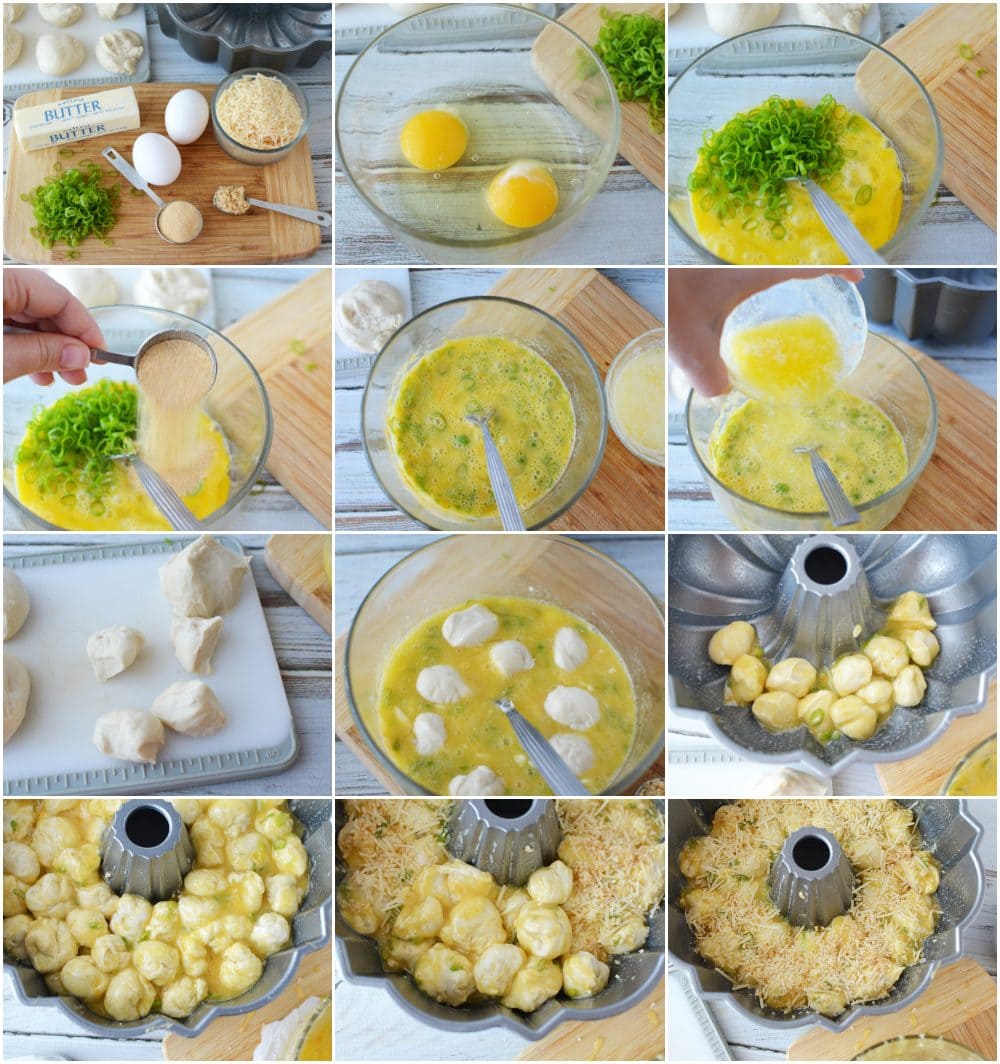 Directions:
Preheat oven to 350 degrees and grease a bundt pan with cooking spray.
Add eggs, onions, garlic powder, and salt in a mixing bowl. Beat well by hand. Add melted butter and mix well.
Cut each roll in half and roll into a ball. Dip into egg mixture, several dough balls at a time, and place into prepared pan. Once the first layer of dough is in the pan, add minced garlic and shredded cheese.
Repeat by adding dough to egg mix and adding a second layer.
Bake for 25-30 minutes or until golden brown.
Cool, upside down, on a cooling rack before serving.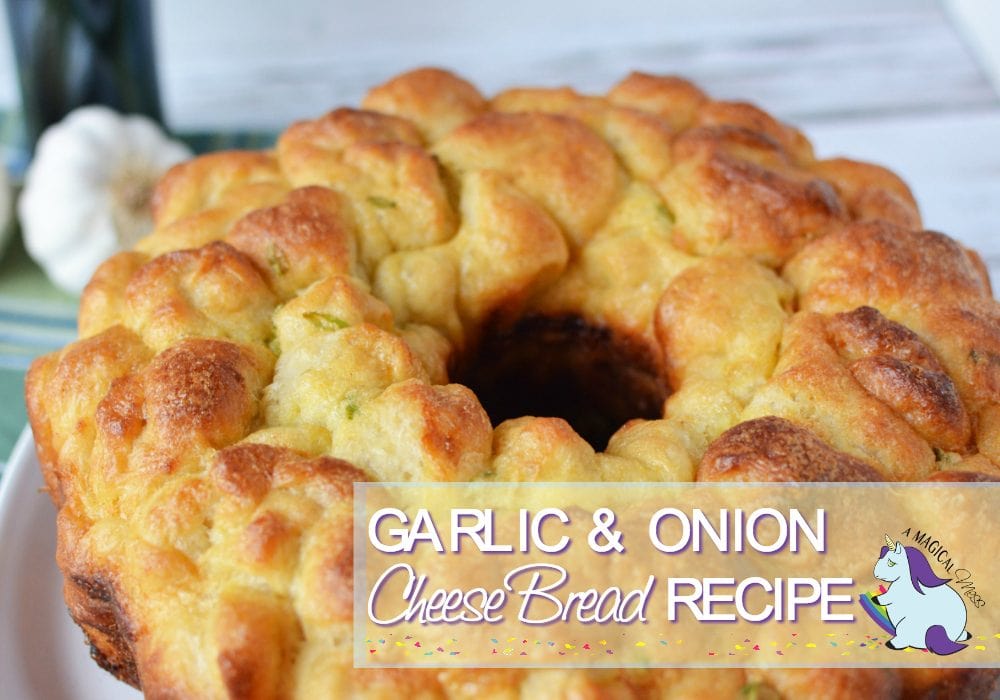 This cheesy appetizer is ideal for all sorts of gatherings. Bread works for all hours of the day right? Serve it at a holiday brunch, family lunch, girls' night in, ugly Christmas sweater party, whatever occasion you choose to celebrate – I vote that pull apart cheese bread will be a welcome party food.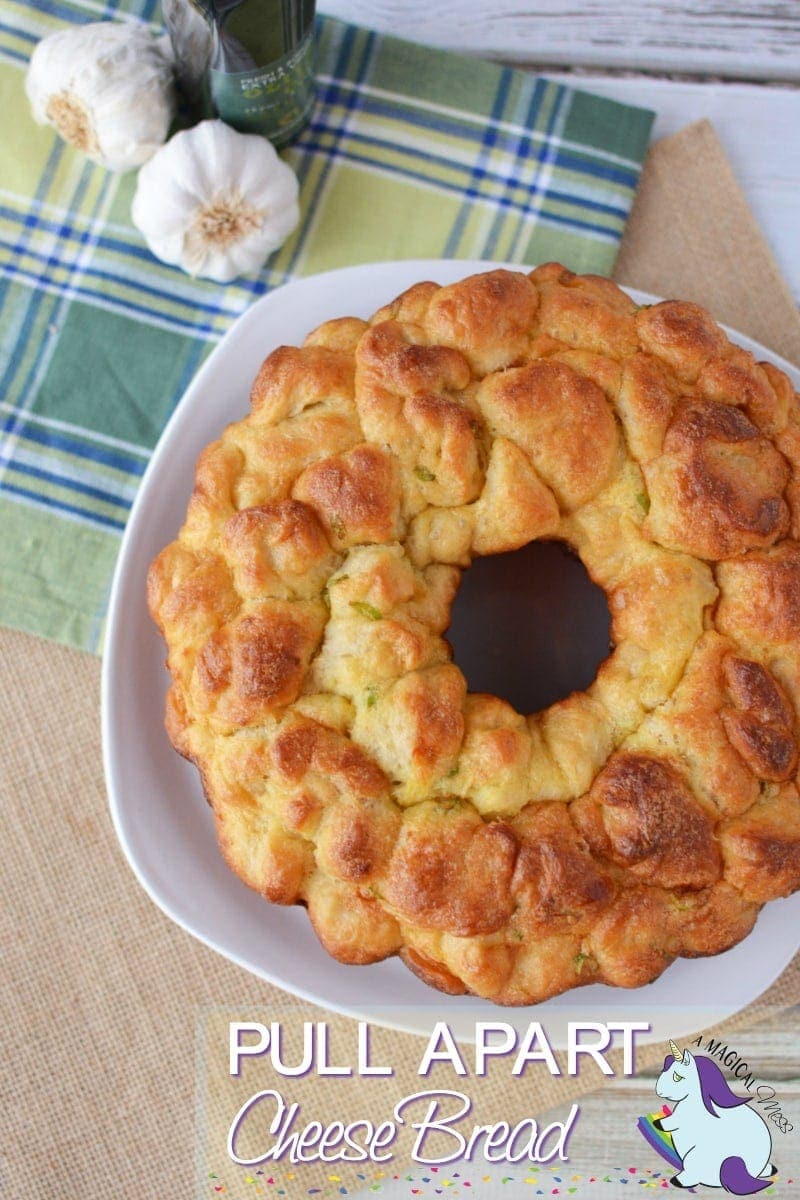 Do you make pull apart cheese bread? What else do you put in it? 
Rainbow Crumbs for You
Weekly newsletter with our latest posts and shenanigans.