Take that, Australia! We just made fairy bread better for you–and it actually tastes amazing!
There's no denying our first Australian-inspired fairy bread recipe results in a wonderfully delicious treat for the whole family.
However, being the kitchen scientists we fancy ourselves to be (note to self: lab coat apron), playing with ingredients to create a more nutrient dense version became a bit of an obsession.
Lucky for you, we didn't give up before the final, mouth-watering version was developed. Mad science has its rewards!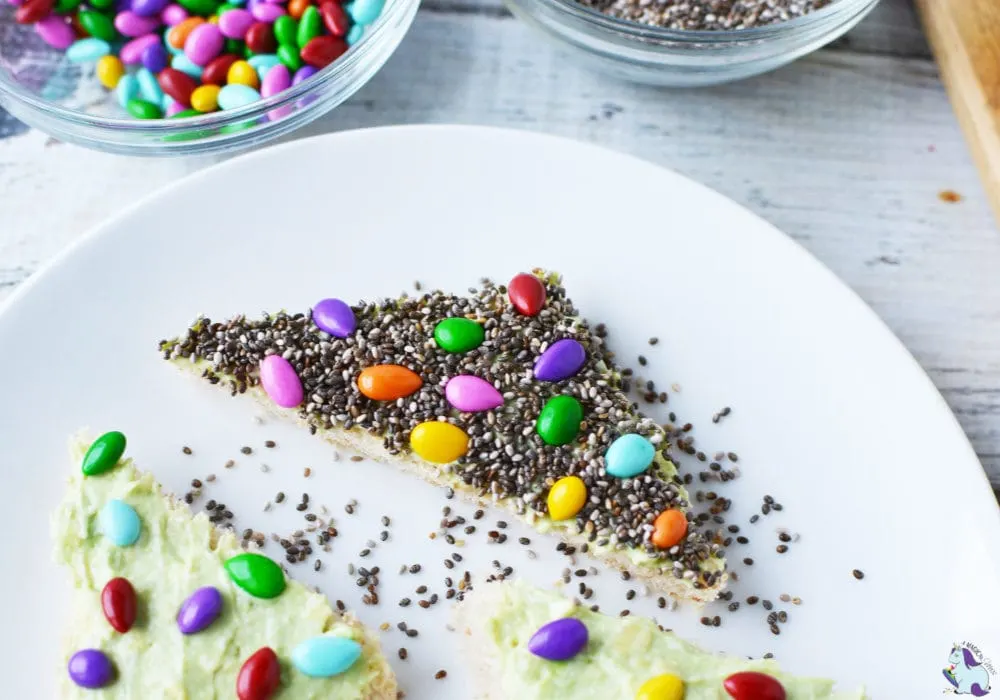 Better-for-You Fairy Bread
Treating your kitchen like a science lab is a great way to get your kids or significant other involved in the prep process of your new, favorite recipes.
Let them experiment with flavors, and you can find some terrific ways to alter existing recipes.
For instance, instead of traditional frosting for this recipe, we created a mix of avocado and cream cheese, along with lemon juice to keep the avocado from browning, and garlic powder.
This magical concoction becomes a savory spread instead of an overly sweet topping, and the addition of avocado results in something nutritious with a buttery consistency.
Side note: Consider using avocado in other recipes that call for large amounts of butter or mayo.
If you're not familiar with the origins of Australia's fairy bread, be sure to check out our Easy Fairy Bread recipe.
For this updated recipe, we've taken the original base of old, white bread and substituted with more nutritious wheat bread.
However, as we're experimenting here, try it with a multigrain or oatmeal bread.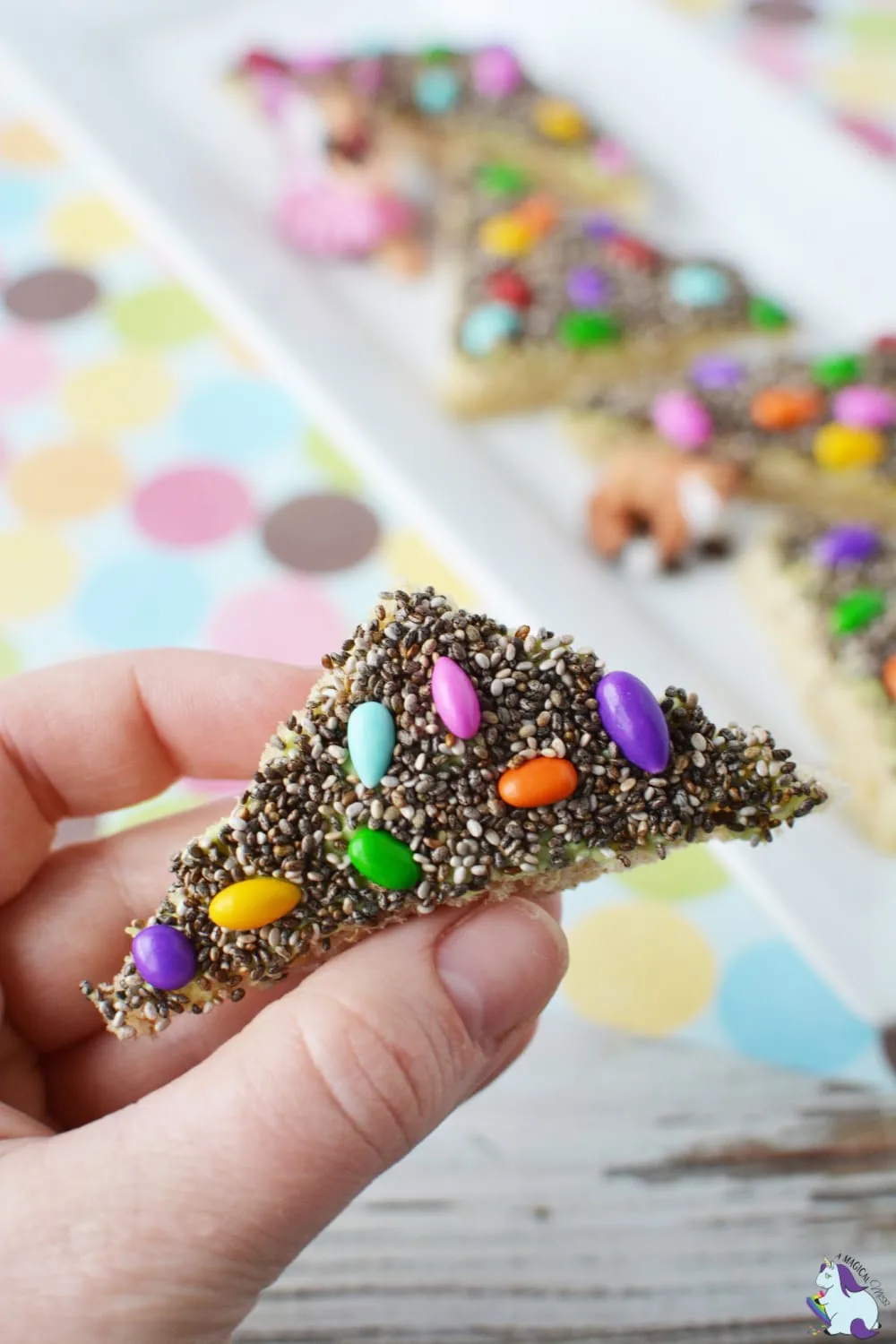 Fun and Yummy for All
Grab your helpers and get set to do some decorating! Our original fairy bread called for some fun, colorful sprinkles.
Fear not, this fairy bread isn't sacrificing any of the fun in the pursuit of nutritious alternatives.
We've taken fiber-rich chia seeds in one bowl and candy-coated sunflower seeds in another to create some Superfood Sprinkles.
It's fun to create a story around these decorations, so let your more skeptical little ones believe the chia seeds are the magic fairy dust that makes those colorful sunflower seeds sweet.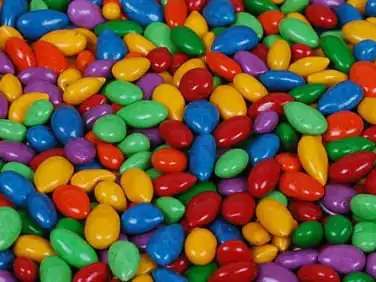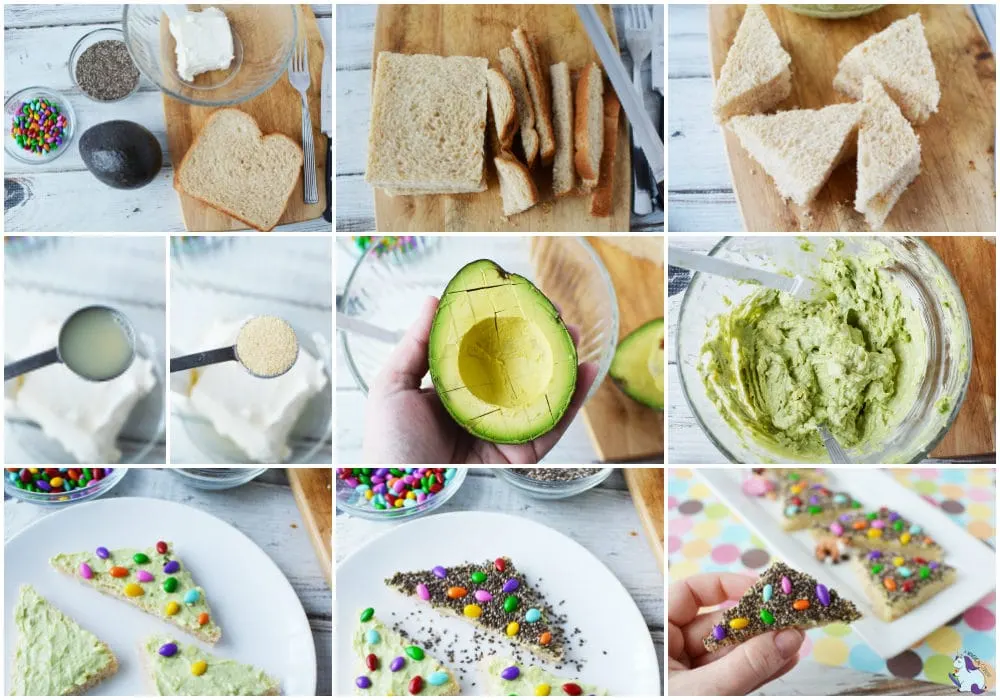 Yield: 12 people
Best Fairy Bread Ever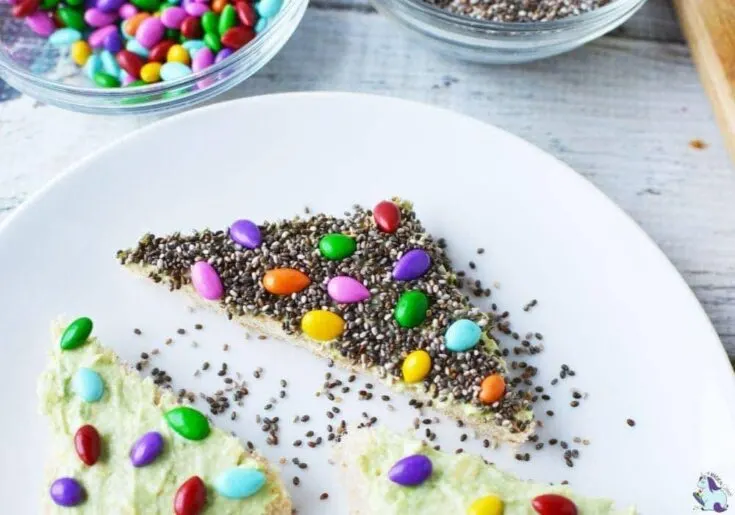 Even fairies know you can't eat sugary treats all the time. So, the trick is making the healthy stuff taste and look epically magical.
Kids will be begging for more of this better-for-you fairy bread.
Ingredients
6 slices wheat bread
4 oz cream cheese, softened
1 tsp lemon juice
1/2 tsp garlic powder
1/2 tsp salt
1 medium avocado
2 tbsp chia seeds
2 tbsp candy coated sunflower seeds
Instructions
Trim the crust from the bread and set aside. (Use for croutons, dipping in oil and cheese, or toss it outside for the squirrels!)
Slice the bread into triangles.
In a mixing bowl, add cream cheese, lemon juice, garlic powder, salt, and avocado.
Blend together until you have a smooth spread.
Spread evenly onto triangle slices.
Top with sunflower seeds and chia seeds, coating the entire surface. Serve immediately.
Notes
Consider using your favorite whole grain bread instead of plain wheat.
Recommended Products
As an Amazon Associate and member of other affiliate programs, I earn from qualifying purchases.
Nutrition Information:
Yield:
12
Serving Size:
1 slice
Amount Per Serving:
Calories:

176
Total Fat:

12g
Saturated Fat:

3g
Trans Fat:

0g
Unsaturated Fat:

8g
Cholesterol:

10mg
Sodium:

844mg
Carbohydrates:

14g
Fiber:

3g
Sugar:

3g
Protein:

5g
Nutrition facts are an estimate only.
Serve with a mug of fairy moon milk!
Subscribe to the blog to get printable fairy activity sheets that you can use while you enjoy your snack.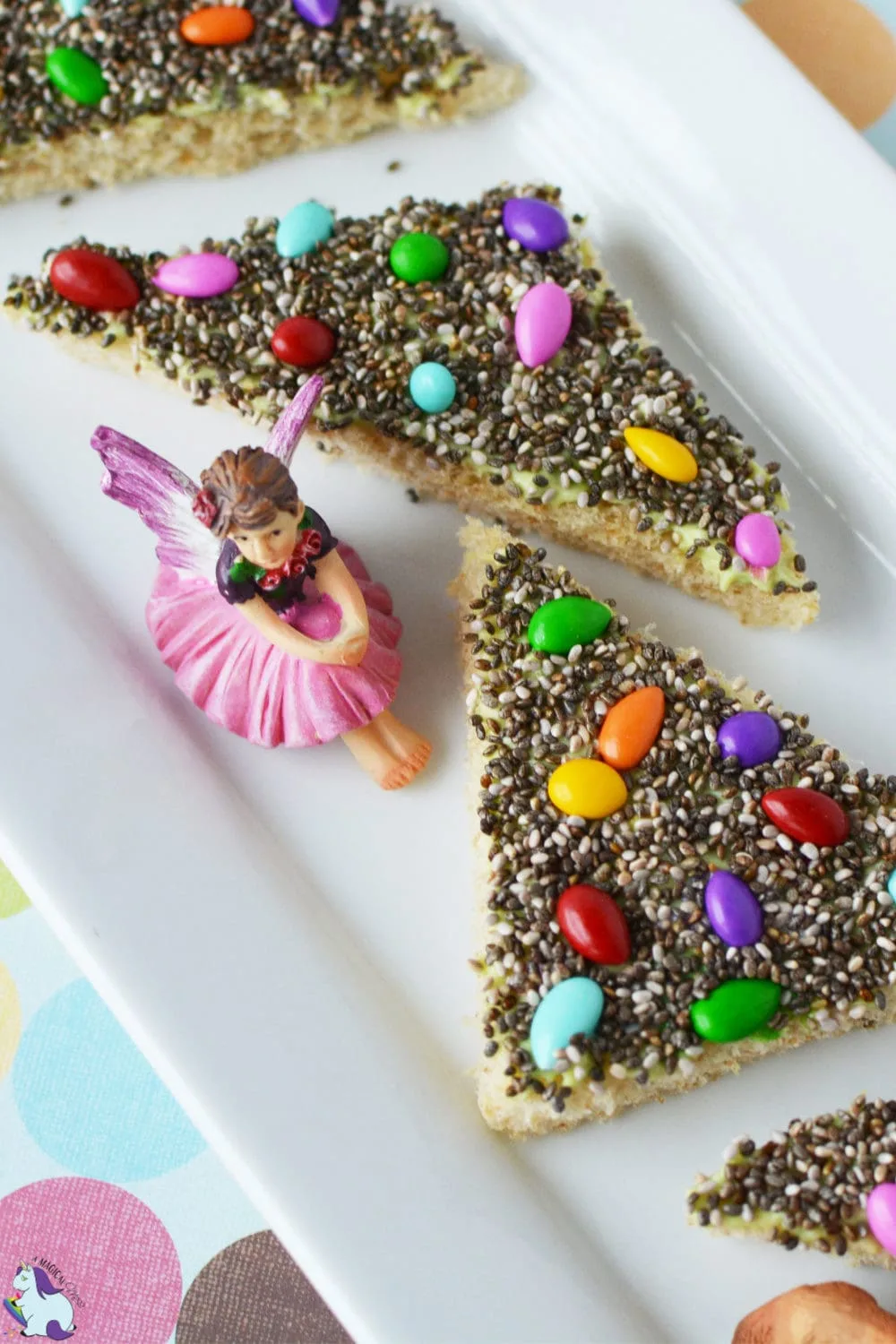 Pin to save!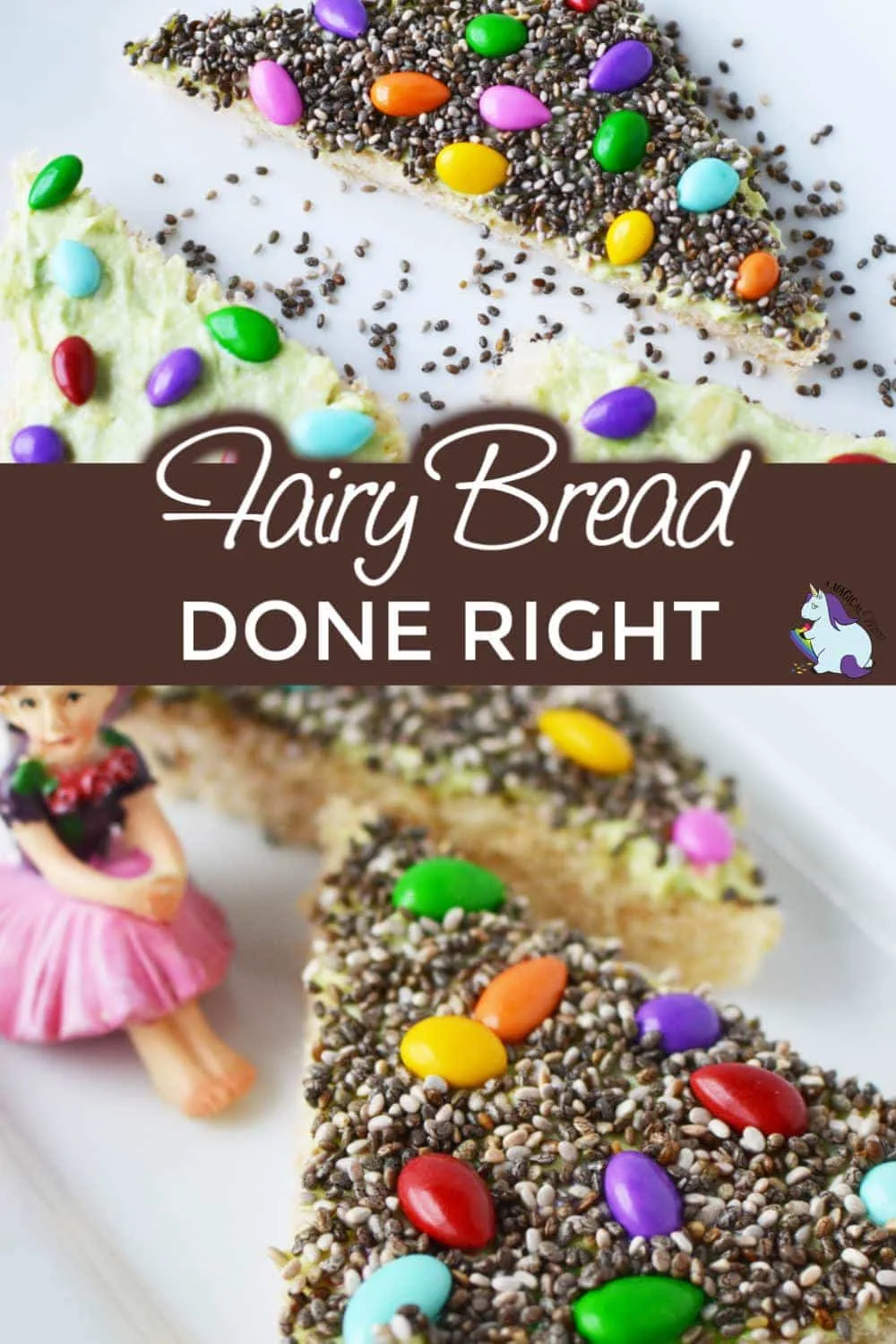 In our house, science and fantasy make the kitchen a magical place.
Share how you make your kitchen fun and educational.