We've got a lot of growing bodies to feed in this house so we're always on the hunt for the best high energy snacks.
Costco carries one of our favorites and we decided to see if we could make them ourselves.
I'm so excited to give you our recently perfected Aussie Bites copycat recipe.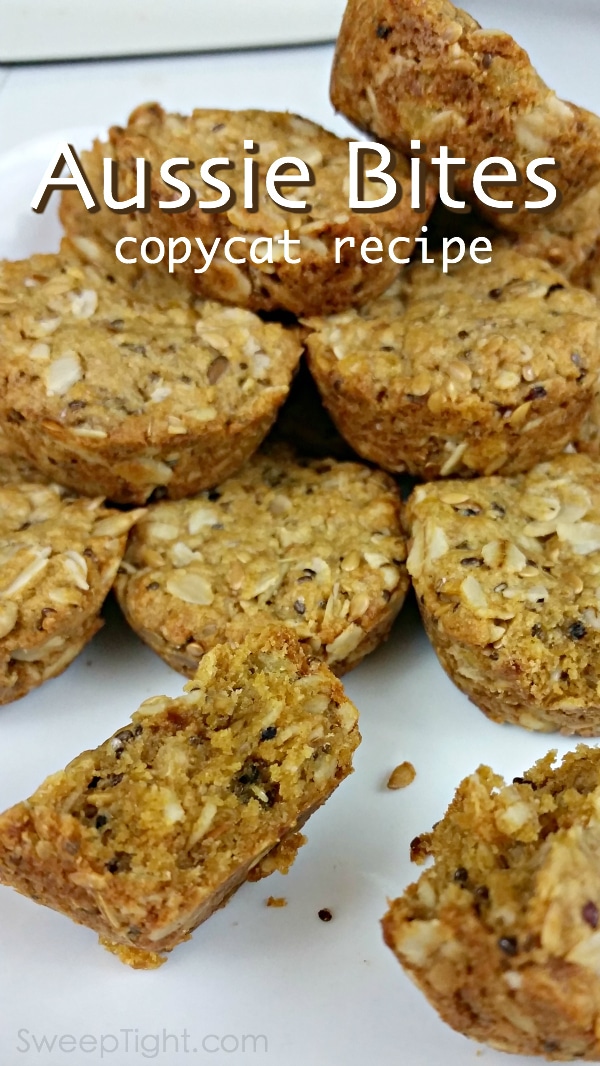 Aussie Bites Copycat Recipe
If you've never tried Aussie Bites, they're quite amazing. They are surprisingly sweet, buttery, and very satisfying. They are the ultimate pre- or post-workout snack; but my family loves snacking on them pretty much all the time.
You see, my 14 year old son is a bottomless pit, my daughter can't seem to keep any weight on her, and Evan (my SO) has the highest metabolism I've ever witnessed.
These little snacks pack quite a nutritious punch so they're perfect for school lunches and just grabbing throughout the day.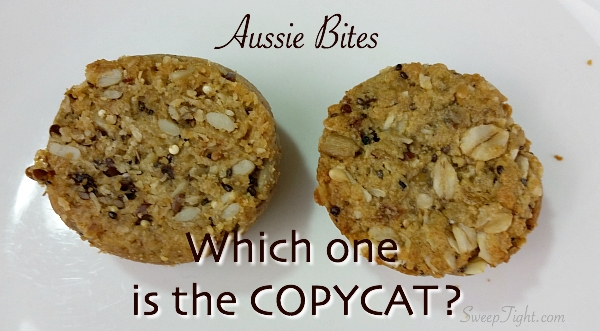 We can't seem to get enough of them at Costco so we got to work in the kitchen coming up with Aussie Bites copycat recipe:
Aussie Bites Ingredients:
1 cup dried apricots, chopped
1/3 cup golden raisins, chopped
1/2 cup butter
1/4 cup water
1 tsp vanilla
1 3/4 cup rolled oats
2 cups oat flour
1/3 cup quinoa (precooked)
1 tbsp chia seeds
1/4 cup flax seeds
2 tbsp sunflower seeds
2 tbsp coconut sugar
2 tbsp honey
1 tbsp coconut flakes
1/4 cup canola oil
1/4 cup coconut oil
1 1/2 tsp baking soda
pinch sea salt
1/4 cup sugar (optional)
Instructions:
For a 2 minute rundown, watch this video:
Preheat oven to 350 degrees.
Precook the quinoa.
Combine the butter, apricots, raisins, vanilla, and water in a pot. Heat over medium until the butter is melted. (This softens and moistens the dried fruits so they're easier to blend.)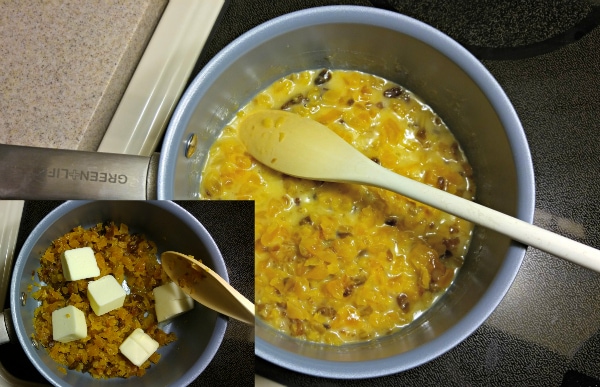 Put this mixture into your Blendtec. If you don't have one, you should 😉
Blend on low for about 8 seconds or until the dried fruits are about the size of grains of rice.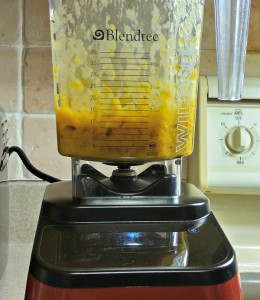 In a large bowl, combine all the ingredients and stir until fully mixed. (UPDATE: we added an additional 1/4 cup of regular white sugar because these weren't quite sweet enough for our taste.)
Put tablespoon size scoops into a silicone mini muffin pan. Flatten down the mixture into the muffin pan (important).
Bake at 350 degrees for 10 minutes.
Let cool for 5 minutes before removing.
Cool completely before storing in a sealed container. (Ours lasted about a month in a sealed plastic container.)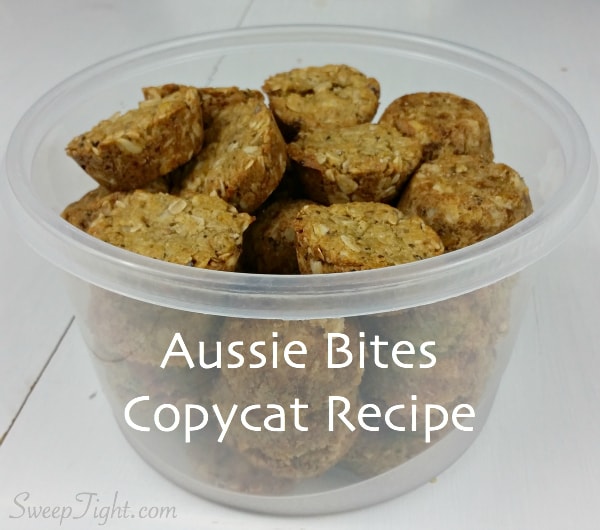 If your family has a need for grab and go snacks, I highly suggest getting Aussie Bites at Costco or making this Aussie Bites recipe. Everyone loves them!
If you love homemade snacks and energy bites, here's a list of several recipes for energy balls.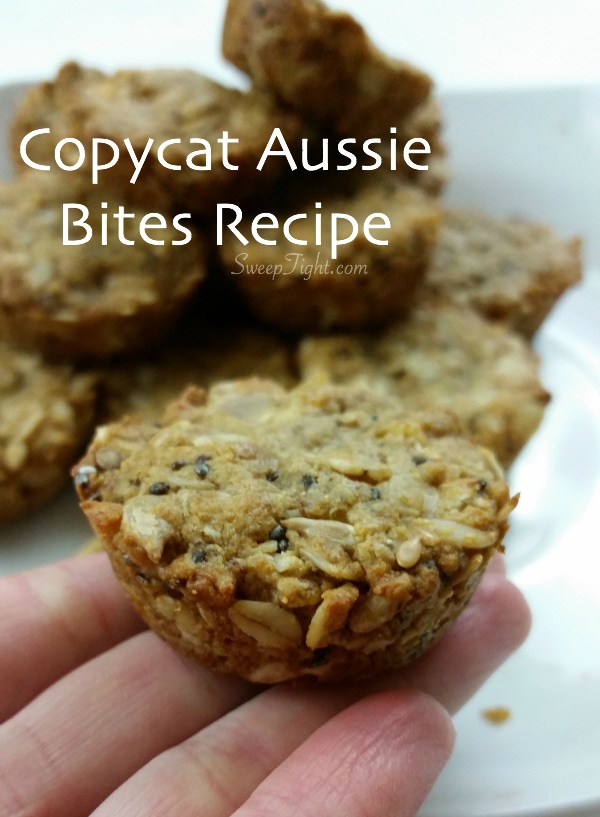 Can you tell which one was made using the Aussie Bites copycat recipe?