This is a sponsored post brought to you by Kretschmar Premium Deli Meats & Cheeses. The opinions expressed here are completely my own based on my experience.
It's officially the holiday season, but that doesn't mean everyday life has to come to a halt. We still have our normal tasks, chores, and obligations to complete each day.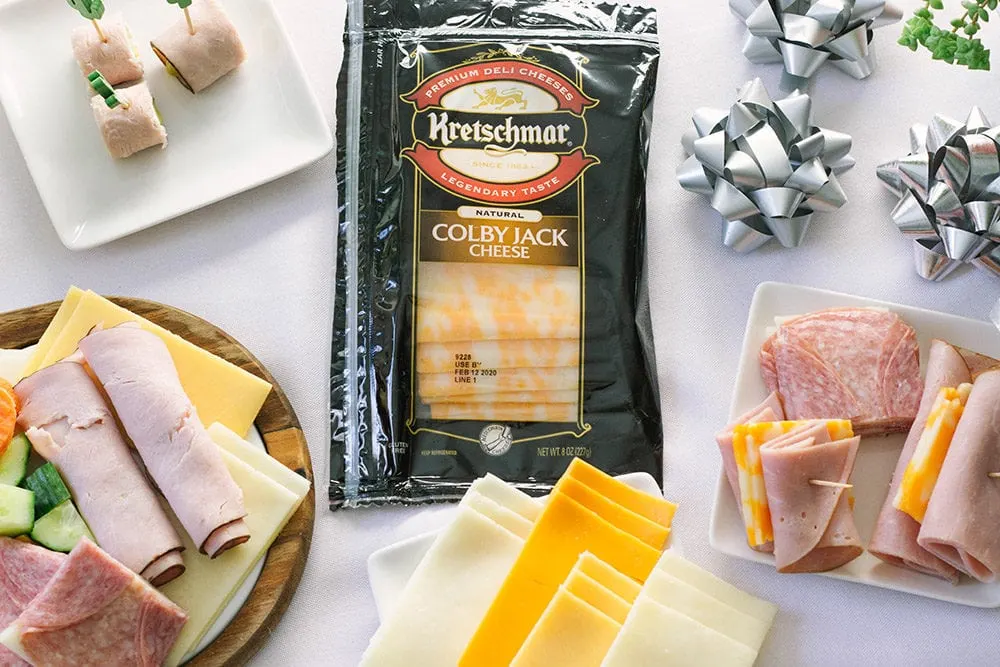 Holiday Snacking
In fact, winter seems to be the busiest season of all for many people, myself included. It's all the more reason for me to stick to the diet that makes me feel best, which is low carb.
It took me years to realize how dramatically sugar affects my entire body and mind. After living a keto lifestyle for a year now, I really don't see myself going back.
Sugar makes me tired, wired, anxious, moody, and so many other horrible things that hurt my quality of life. After ditching sugar in November 2018, I now know how I am supposed to feel. It's like I am an entirely different person.
A lot of people notice the change in me and ask questions. The most common concern is finding low-carb snacks.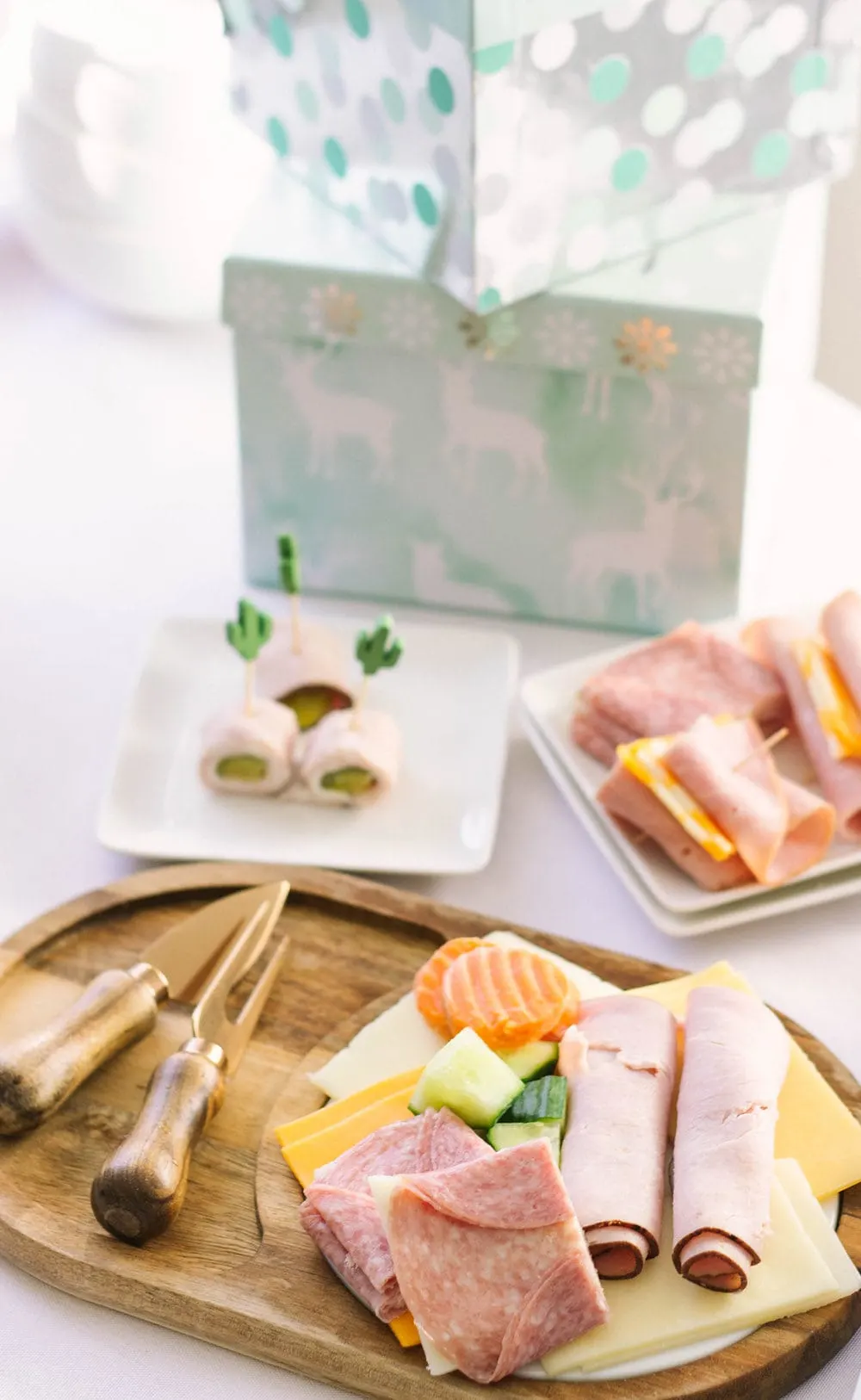 The key is to keep easy low-carb snacks around. You can try all the recipes you want, but let's get real – during busy times, you need quick and easy snacks to grab.
'Tis the season for snacking, am I right? If your goal is to keep your carbs low during the holiday season, I have some easy ideas for you using deli meat.
Temptation in the form of sugary sweets is all around us during this time of the year. It's cold out, and we're bundled up in comfy clothes. Why not indulge in all that comfort food?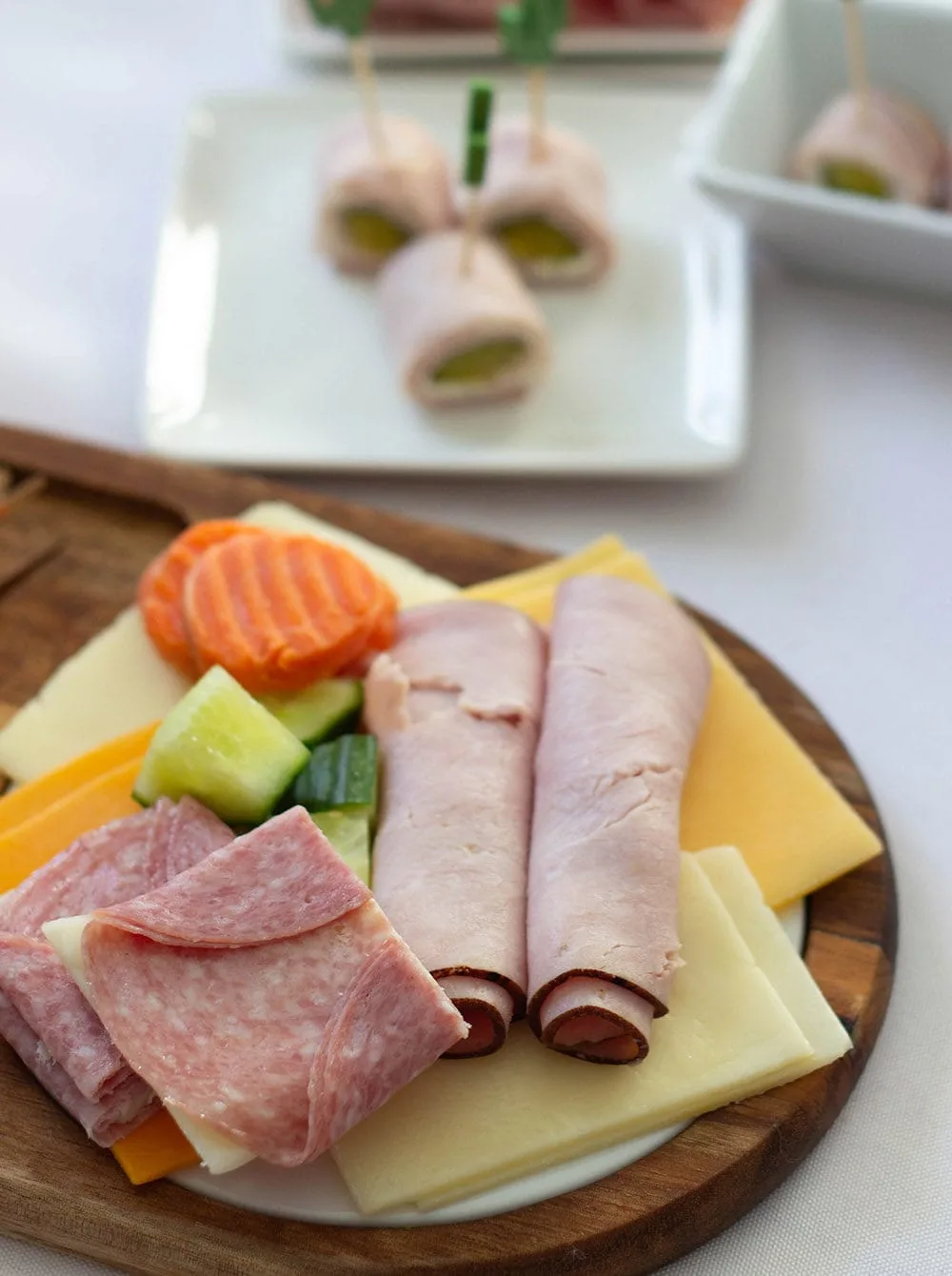 Well, of course, there's nothing wrong with having a treat here and there. I plan to enjoy a couple of my favorite holiday desserts for sure. For me, planning that cheat meal is the key to prevent a complete sugar spiral.
To feel my best and stay productive, I will have all kinds of low-carb snacks around to keep me and Mike on track.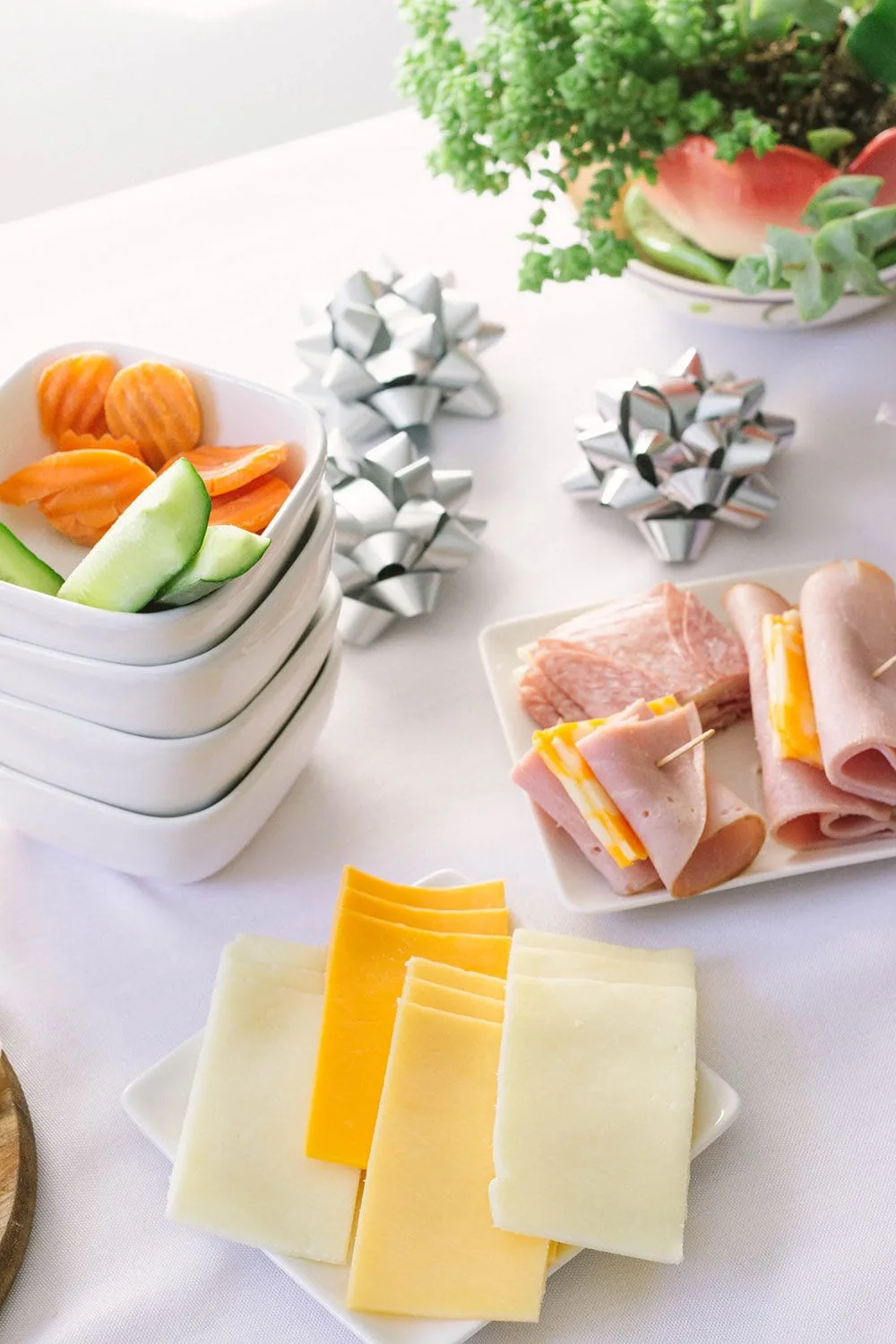 There are many ways to get creative with Kretschmar Premium Deli products. Their meats and cheeses are delicious and easy to stock up on during my trips to jewel-osco.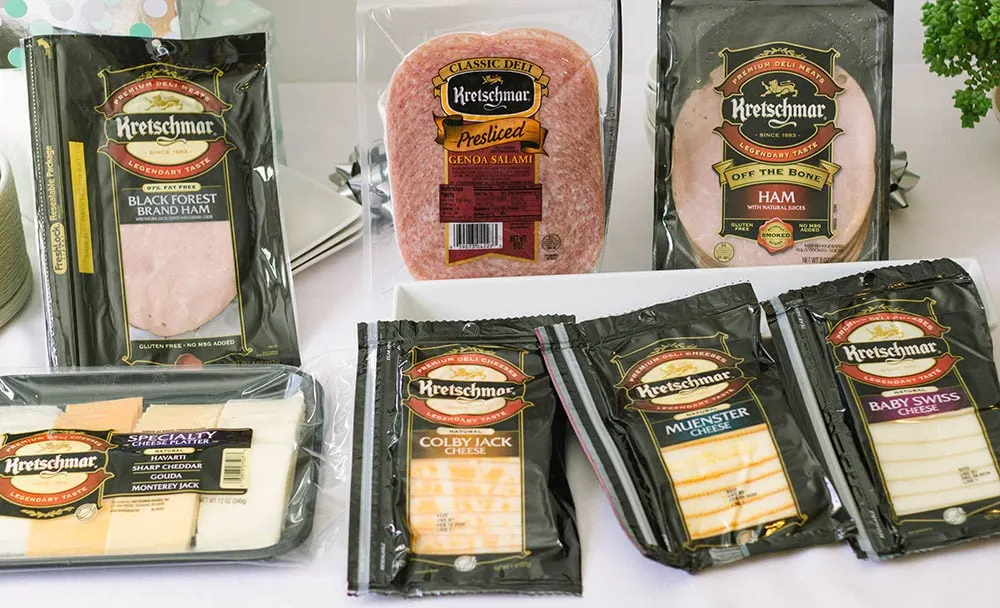 Low-Carb Deli Meat Snacks with Kretschmar Premium Deli
Here are some easy ways I meal prep low-carb snacks using deli meat and cheese.
Be sure to check each individual package of meat for the carb count.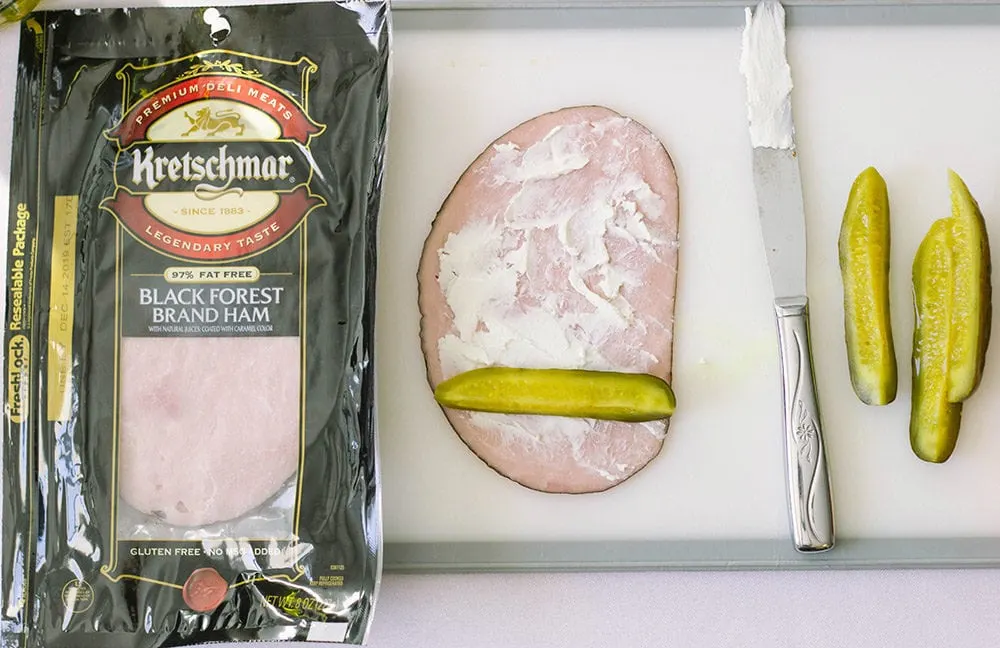 Sandwich wraps. Use lettuce to wrap your choice of Kretschmar Premium Deli meat, cheese, and mayo or mustard.

Pickle roll-ups. Cut a pickle into four strips. Spread a layer of cream cheese onto a slice of Kretschmar Premium Deli Black Forest Brand Ham. Roll the ham around the pickle. Slice into smaller chunks and secure with a toothpick.

Top salads. Chop up your choice of Kretschmar Premium Deli meats and cheeses to make your salad a meal. More salad topping ideas here.

Skewer snacks. Layer deli meat and cheese onto little skewers or toothpicks. Store in a container for easy low-carb snacks to grab throughout the week.

Charcuterie board. Typically served at a party, Mike and I now enjoy what you'd find on a charcuterie board quite often. Meats, cheeses, nuts, hard-boiled eggs, and other low-carb foods piled onto a board is perfect for snacking and movie nights.

Egg bites. Chop up some tasty Kretschmar Premium Deli meats and cheeses and add them to scrambled eggs. Bake them in muffin tins for tiny quiches to grab all week.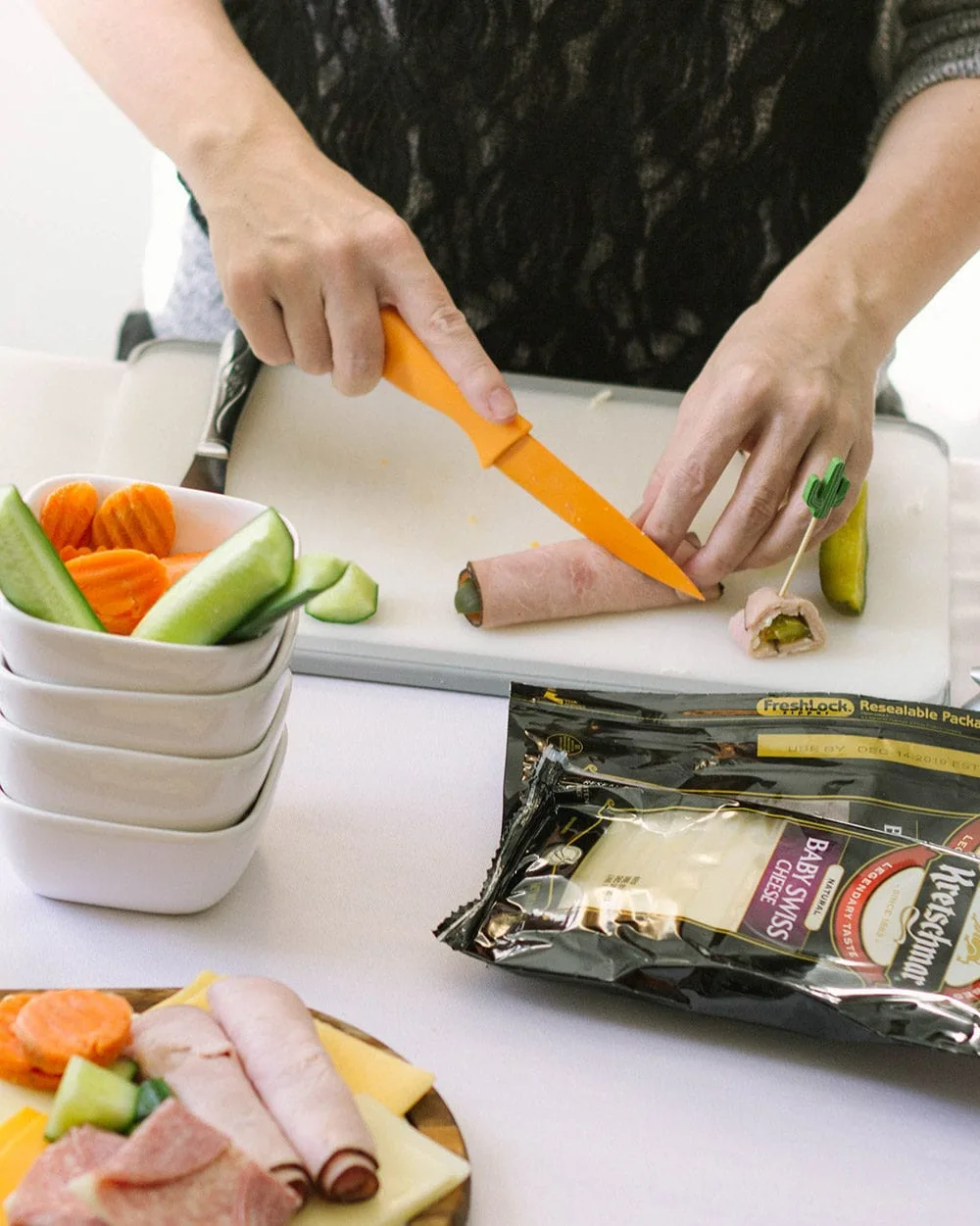 These are all easy snacks using deli meat that you can meal prep ahead of time. Put them in containers in your fridge for easy access throughout the week.
Don't be afraid to add veggies! Add cucumbers, celery, and even carrots in moderation to your keto snack plan.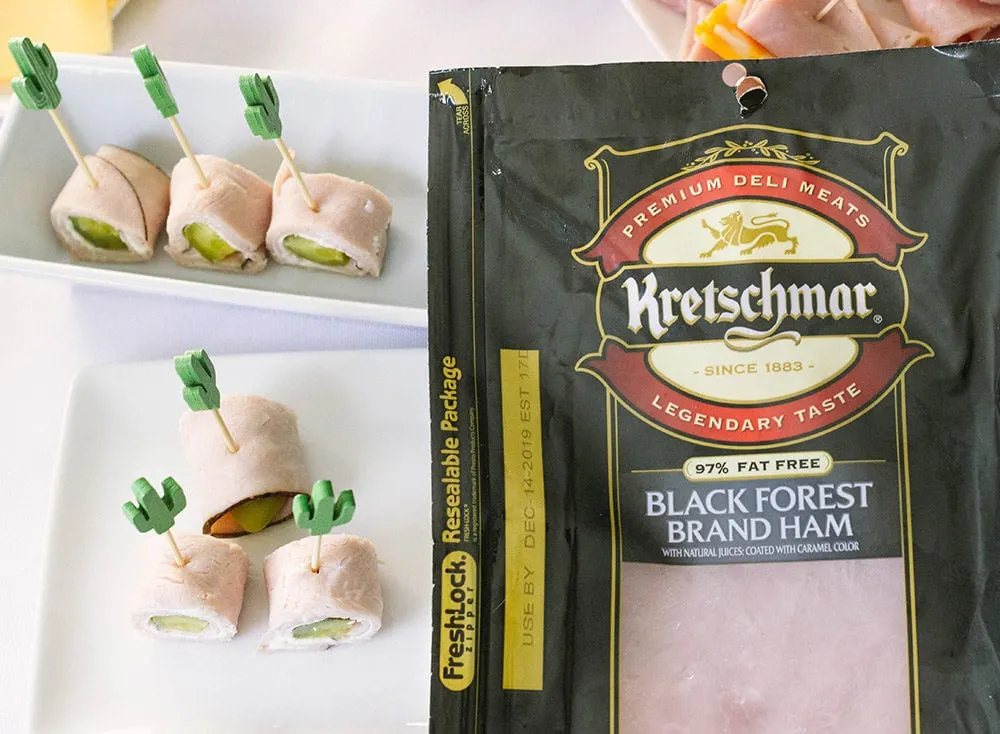 Why choose Kretschmar Premium Deli products?
Kretschmar hams are made with a unique hardwood smoking process to maximize flavor.
The beef and poultry are hand-trimmed using only the finest cuts.
Kretschmar Premium Wisconsin cheeses frequently win in worldwide competitions.
No MSG.
Gluten-Free.
No Fillers.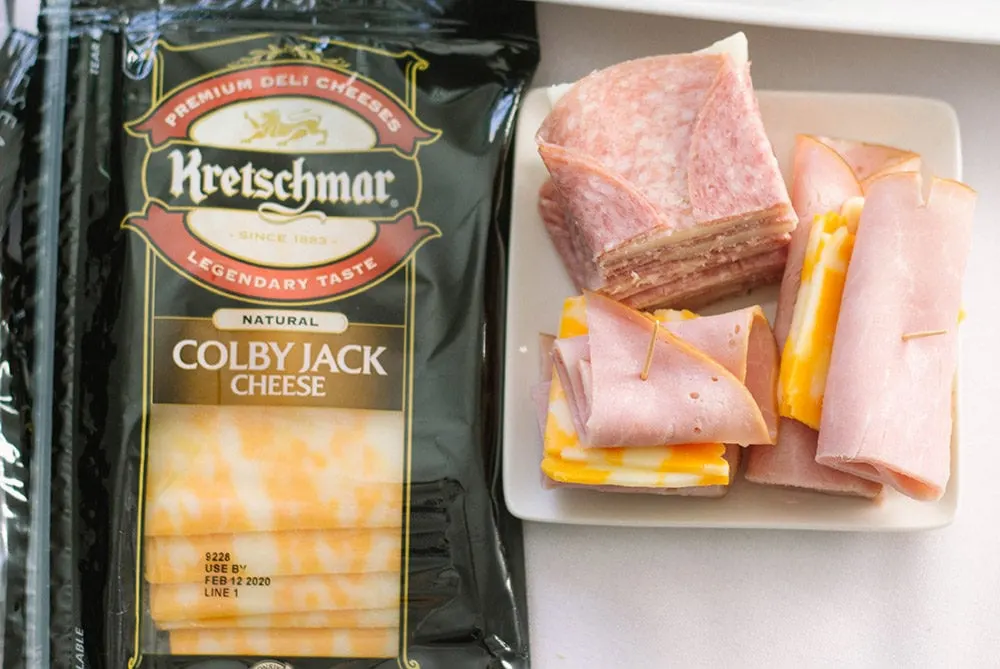 Find Kretschmar Premium Deli meats and cheeses at Jewel-Osco behind the glass at the service deli as well as in the deli section with the pre-sliced meats and cheeses.
Be sure to follow Kretschmar on Twitter, Facebook, and Instagram to stay up to date.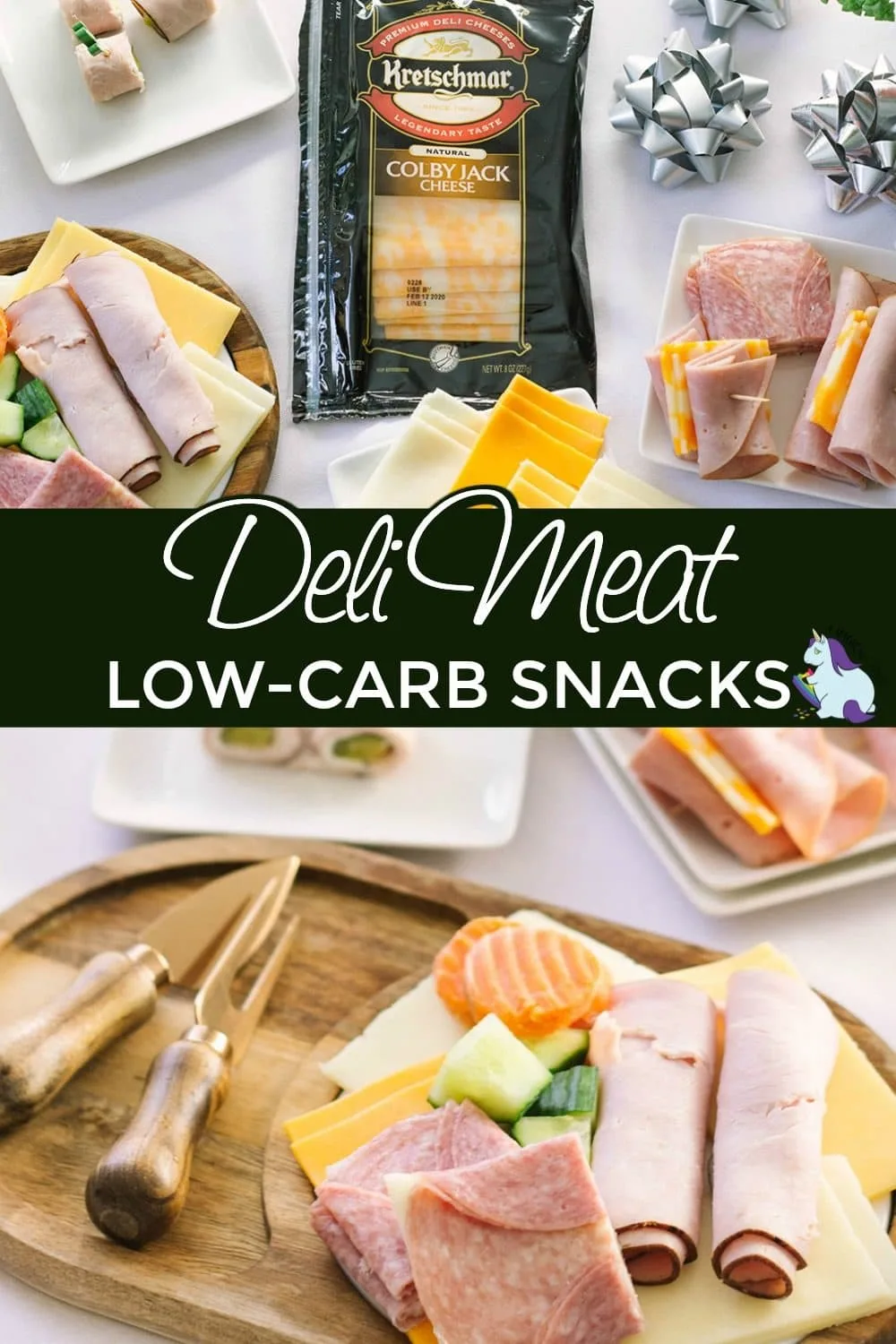 Savings on Kretschmar at jewel-osco
From 10/23 – 12/15, you can save $1.00 on Kretschmar Premium Deli products at jewel-osco using the J4U coupon. The download link expires 11/30.
More keto friendly options
What are your favorite ways to make easy low-carb deli meat snacks?