As of today, it's been 365 days since I started the keto diet. Over the past year, I've probably had five cheat meals total. It's definitely safe to say this is the longest I've ever stuck to a restrictive diet. I can now confidently call it a lifestyle choice.
BUBS Naturals sponsored this post. All opinions are my own.
Because I cut sugar for mental health reasons, I cannot imagine ever going back to my old ways.
Disclaimer: I'm not a healthcare professional. I'm simply sharing my journey and what works for me along the way.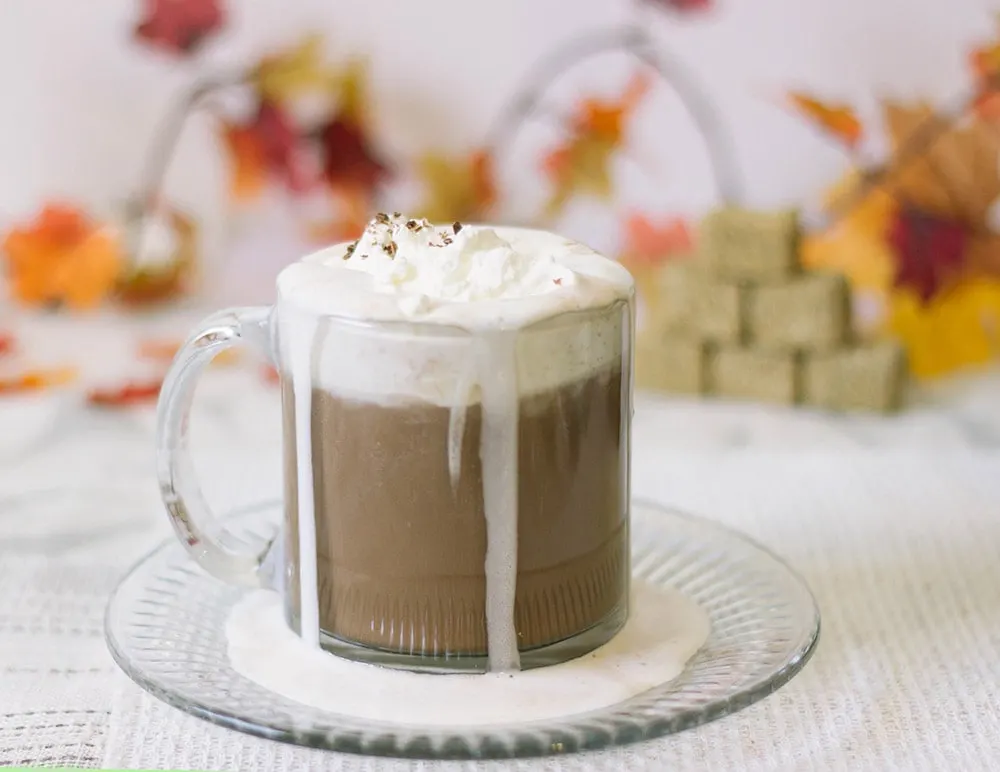 Keto Changed my Life
My extreme fear and borderline agoraphobia is now manageable anxiety. After barely leaving the house for years, I've now gone to events with friends and spent a lot more time with family.
Things have happened in this past year that I know darn well I wouldn't have handled as well in my old, overly-emotional state.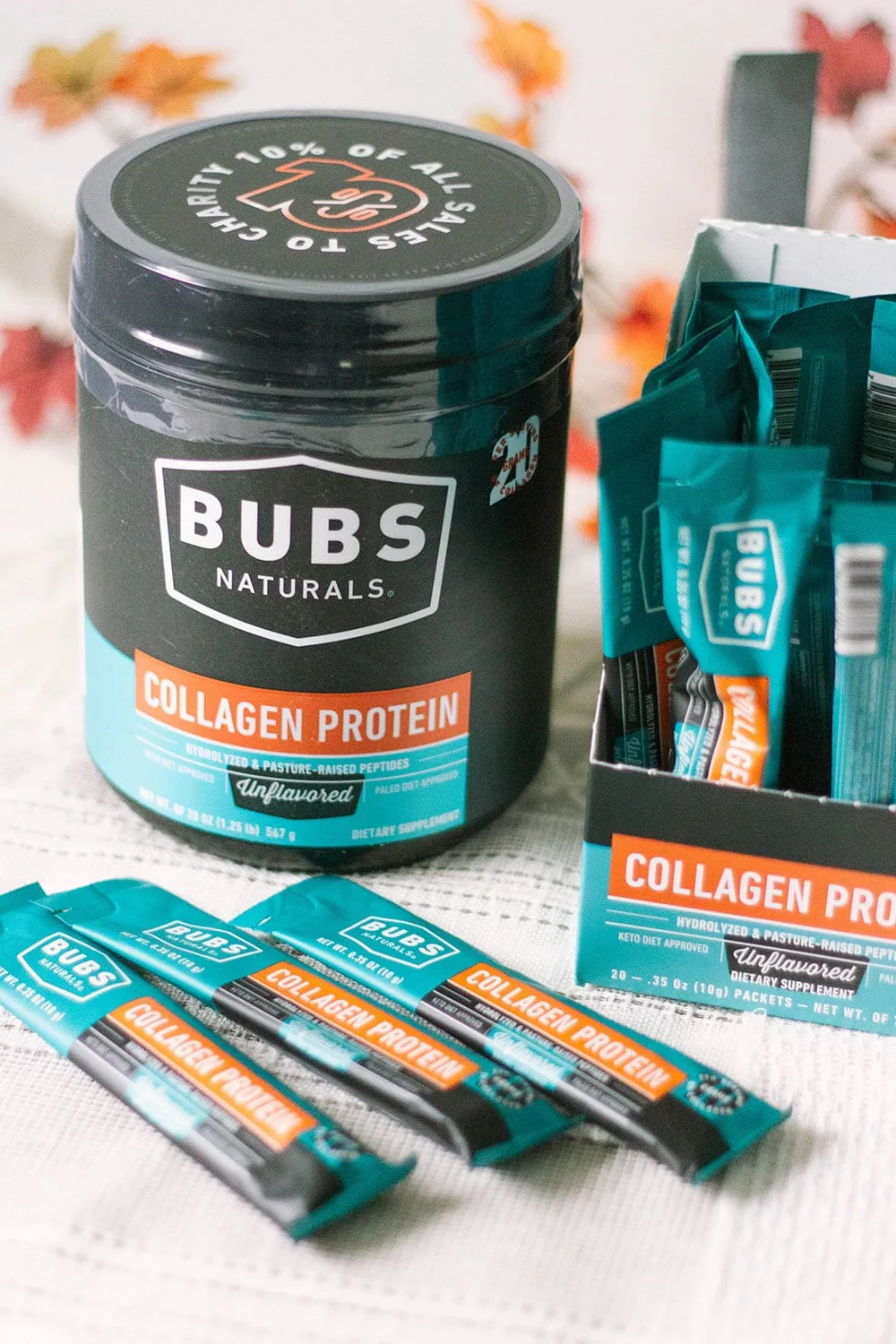 I try not to think about all the time I lost. Just continue to move forward with a positive attitude and a healthy mind and body.
It's insane to know how many of my paralyzing mental anguishes were magnified due to sugar. I'm not saying the keto diet is for everyone, but after decades of dealing with myself, sugar-free is the way for me. 😉
Living a ketogenic lifestyle for a year was relatively easy, but not completely challenge-free.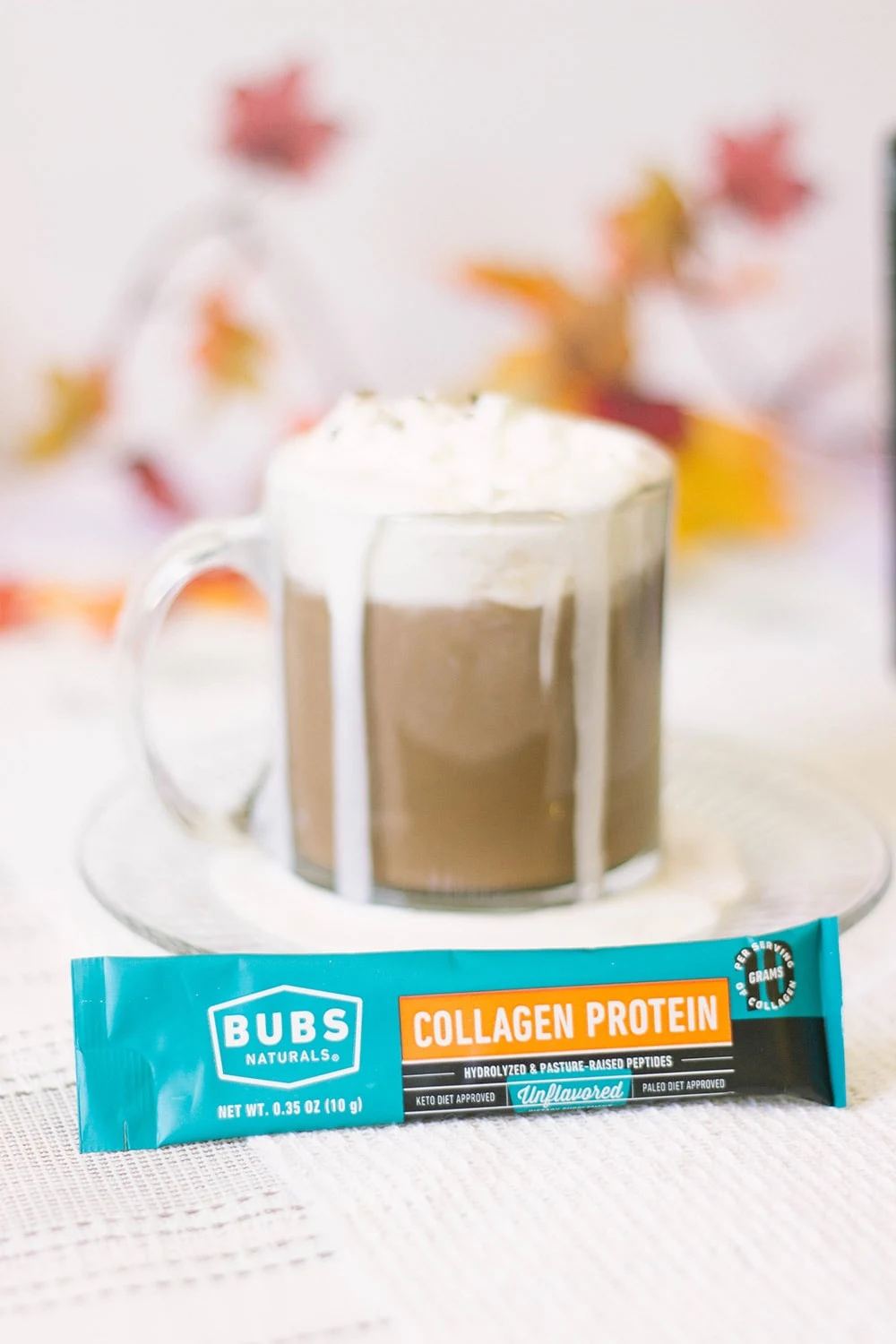 Two Keto Diet Challenges
Today I will discuss two of my recent challenges and how I've handled them.
1.) Always Tired on Keto
I started to feel tired constantly.
I'm a firm believer that you don't need special products to do the keto diet.
However, after being keto for so long, there certainly are a lot of products that are helpful and convenient.
I never hopped on the "Bulletproof Coffee" bandwagon that seems to be a keto diet staple, but now I see what the fuss is about.
After adding BUBS Naturals MCT Oil Powder to my coffee, let me tell you it's a game-changer.
There's no doubt in my mind that MCT Oil gives me energy. And it's not a jittery energy like I drank too much coffee.
The energy I get each morning is in no way a placebo effect, either.
I'm sorry I ever snubbed my nose at MCT Oil.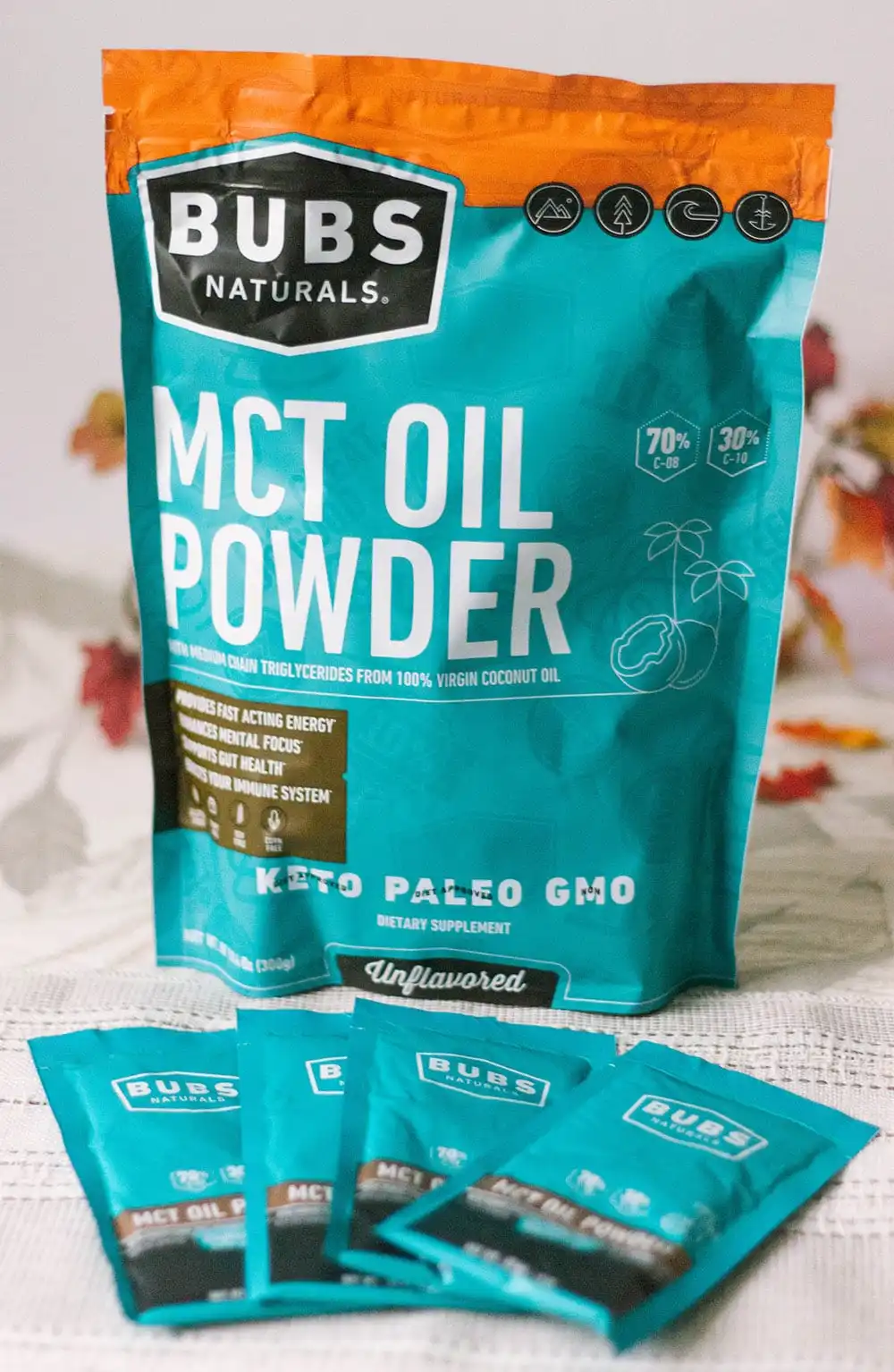 BUBS Naturals MCT Oil Powder
MCT oil without the oily mess! Stir this powder into your coffee, smoothies, or protein shakes for an extra boost.
Buy Now
We earn a commission if you make a purchase, at no additional cost to you.
What is MCT Oil?
MCT = Medium-chain Triglyceride
Medium-length chains of fat called triglycerides are extracted from sustainably sourced coconut oil, which is a carrier of Caprylic Acid.
Caprylic Acid is scientifically proven to convert into ketones.
BUBS Naturals MCT Oil Powder provides a no-mess experience.
If the idea of drinking oil doesn't sit right with you, the powder is like a non-dairy creamer and much more appealing!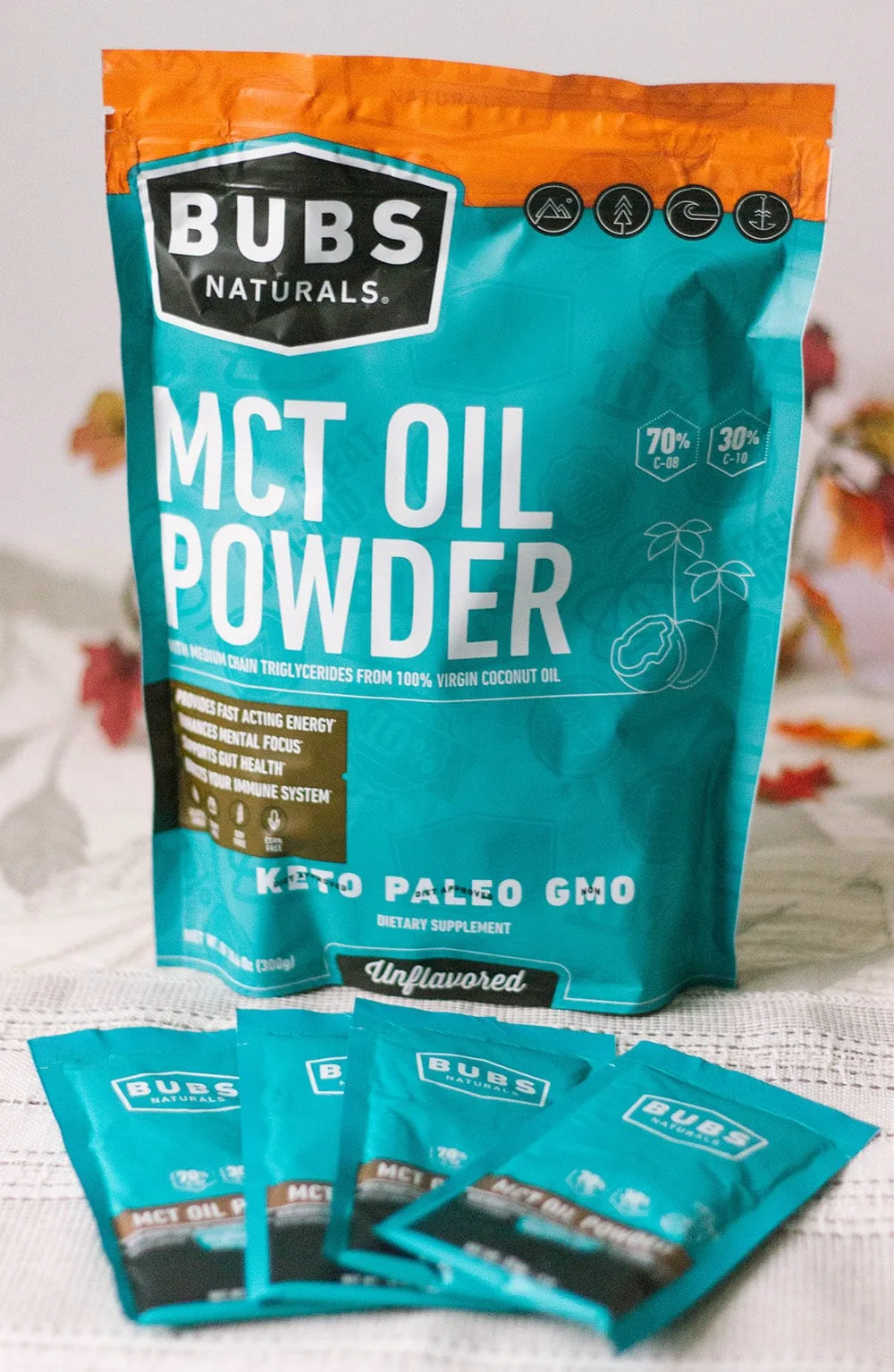 Benefits of MCT Oil
MCT Oil Powder is shown to provide a fast-acting and clean source of energy for your body.
It enhances mental focus and gets rid of brain fog.
BUBS Naturals MCT Oil Powder is plant-based, non-GMO, and also supports gut health.
Who is BUB?
Glen "BUB" Doherty was an adventure seeker who lived life to the fullest.
As a Navy SEAL, BUB also saved lives.
BUBS Naturals is a wellness driven company honoring BUB by delivering the best quality products for people to maximize their human potential.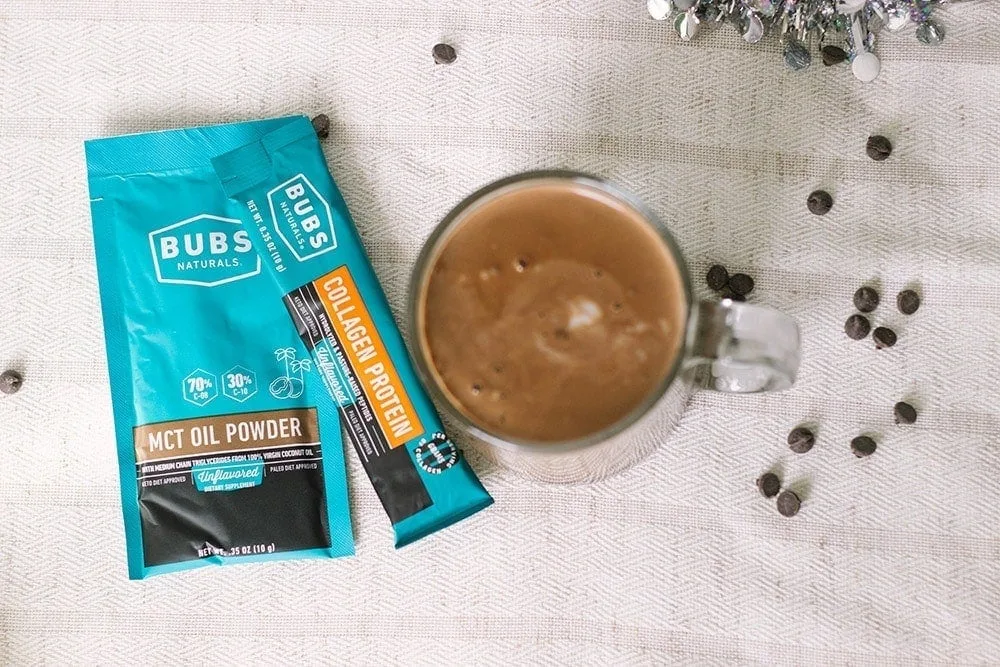 Why choose BUBS Naturals?
As if BUB'S legacy doesn't sound amazing enough, the company also gives back.
Giving to others is another way to feel great; that's why 10% goes to The Glen Doherty Memorial, which provides scholarships to special operations professionals.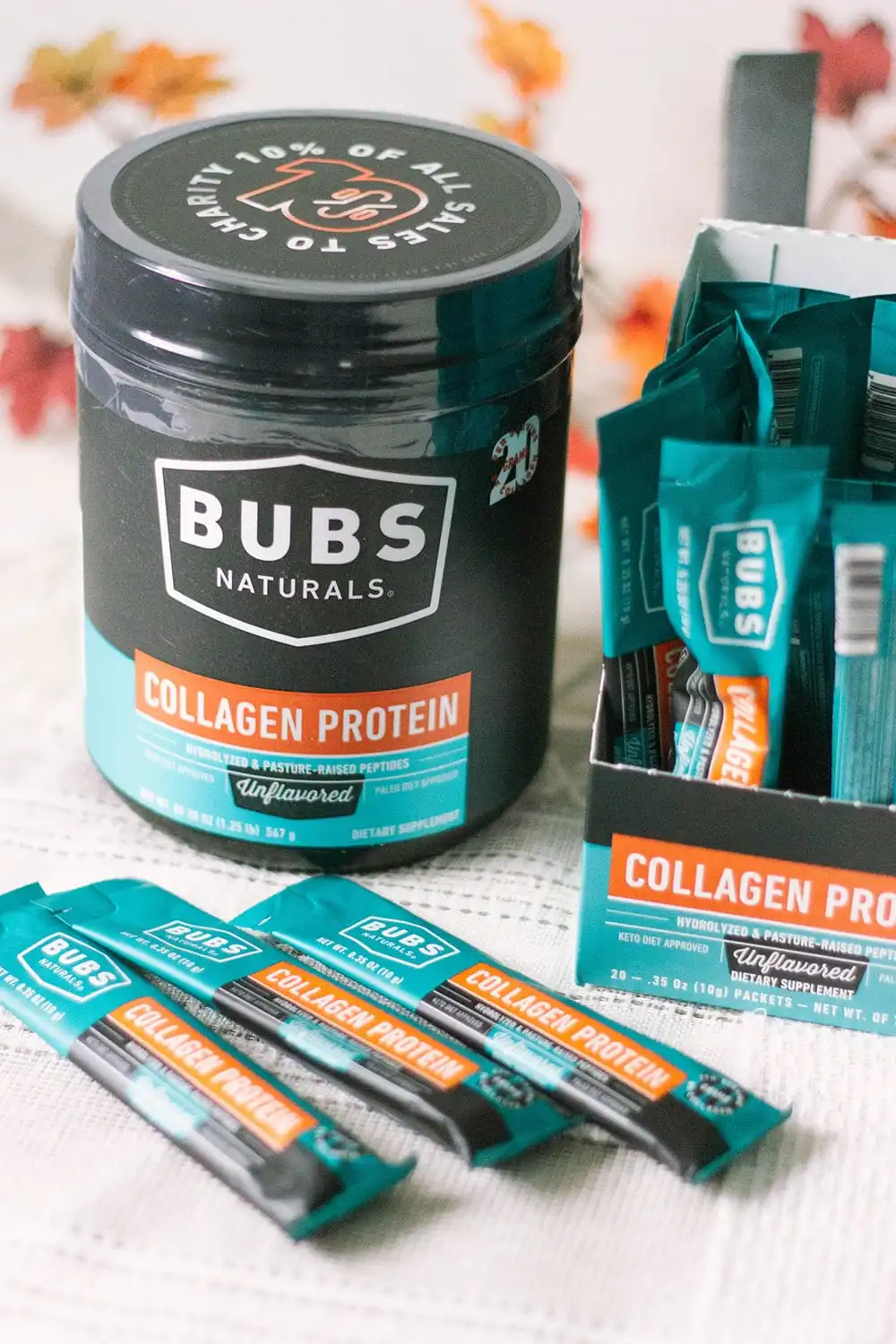 BUBS Naturals Collagen Peptides
Clean and simple collagen that's easily absorbed into your body. Mix it into your coffee, smoothies, or anything as it's flavorless and easy to blend with most beverages.
Buy Now
We earn a commission if you make a purchase, at no additional cost to you.
Why add collagen?
Collagen is a blend of amino acids found in all of the body's connective tissue.
After our early 20's, our collagen production declines every year.
Collagen is critical to the support of joint reconstruction, gut health, and muscle recovery. It helps promote healthy skin, hair, and nails.
I notice stronger nails and healthier-looking skin after adding collagen to my diet.
My hair seems to be growing a lot faster, too, but that could also be time flying by.
Since I'm now 41 years old, I figure adding a high-quality collagen supplement certainly cannot hurt.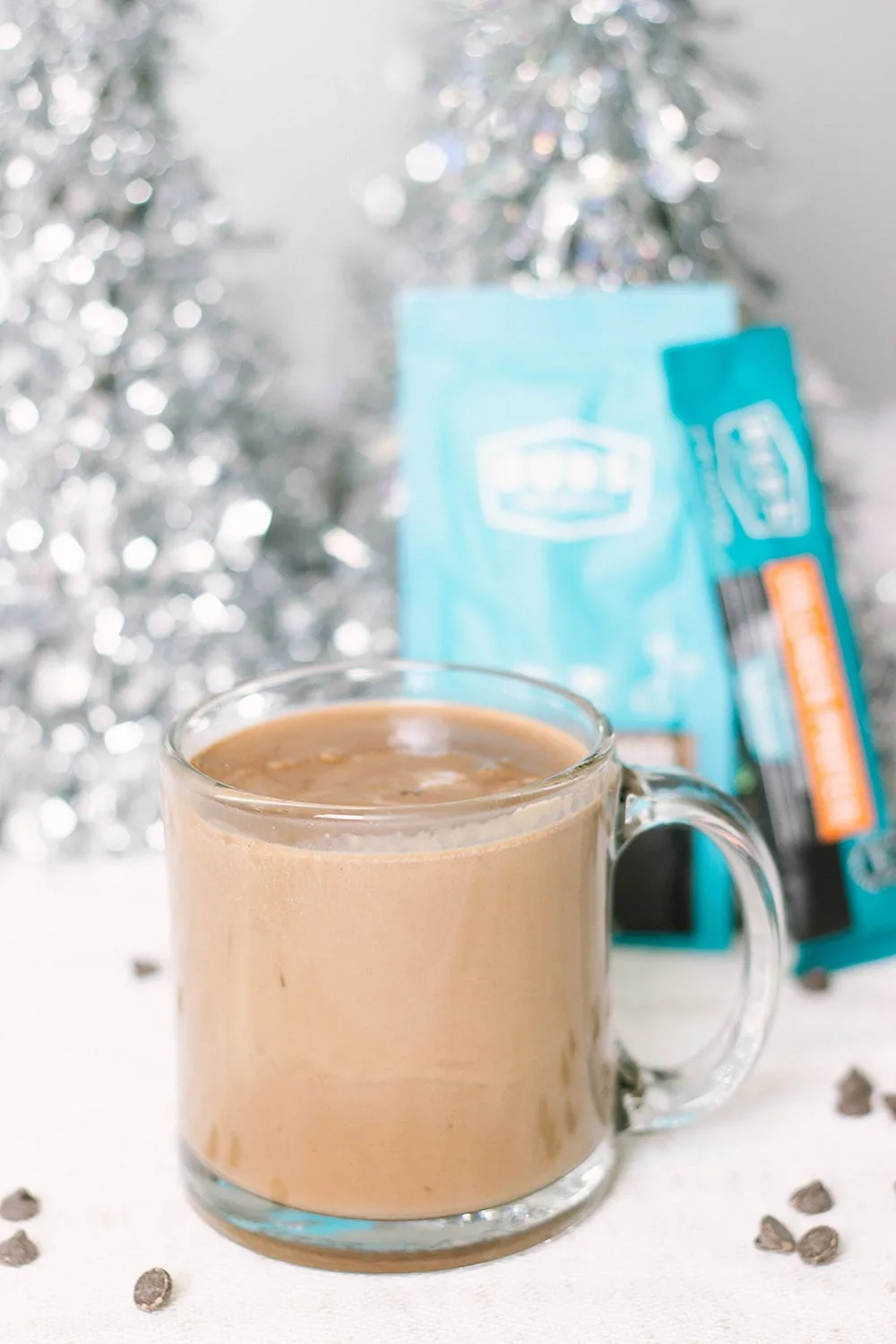 Convenient Packets
When I'm home, I happily scoop out the powders from their full-sized containers.
But, the individual packets that BUBS Naturals provides are excellent for travel.
I stayed over at my grandparents' house for a few days and didn't have to miss a dose.
Since I tossed a few packets into my purse, I can add them to my coffee wherever I go.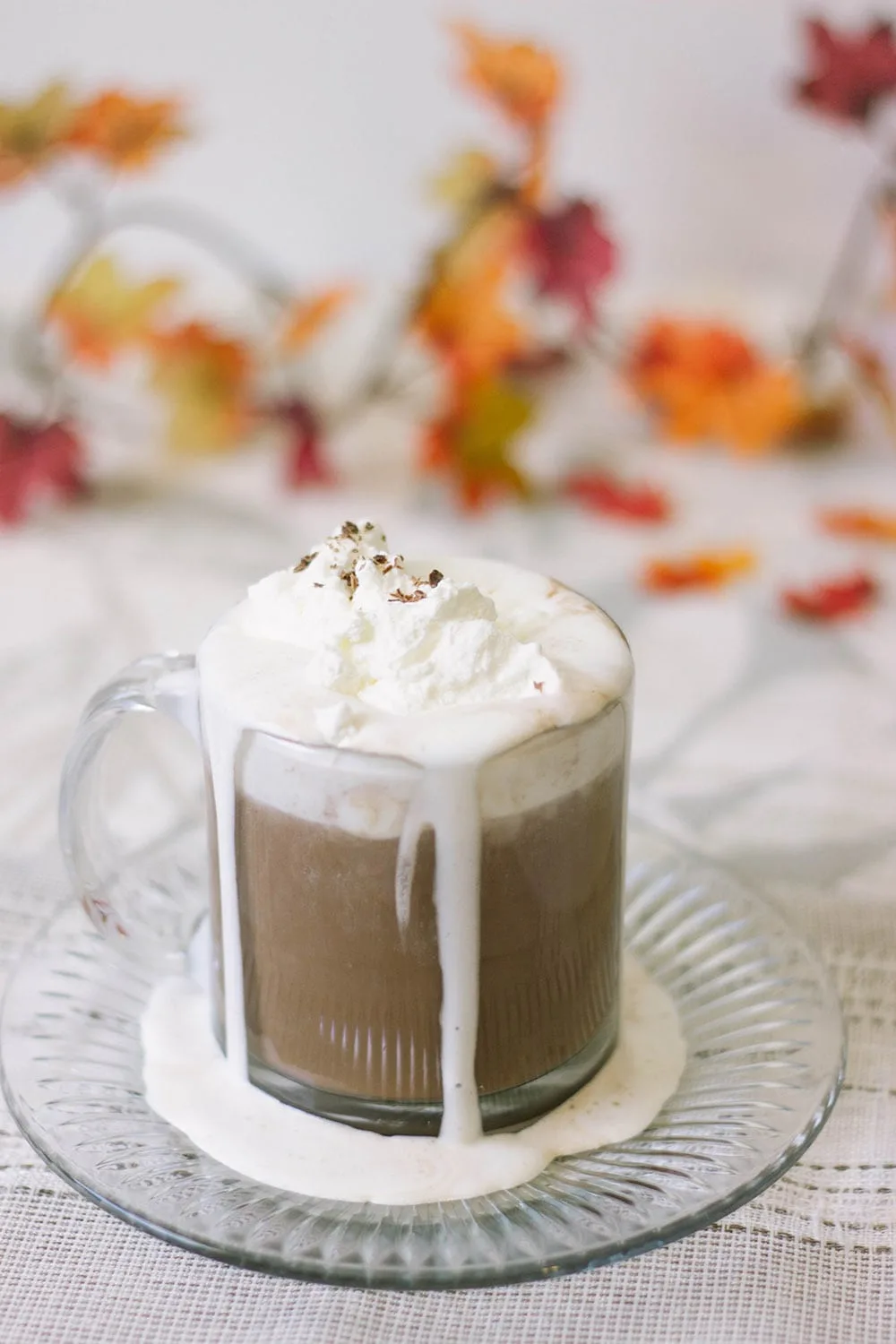 2.) Missing hot chocolate
My second challenge of missing hot chocolate might sound silly, but once the weather drops below 50 degrees, I'm craving all the hot beverages.
Of course, I drink coffee in the morning and tea throughout the day, but I couldn't shake that craving for my old friend, hot chocolate.
After several attempts at making a low-carb hot chocolate, I finally found one that I love.
Keep in mind that being sugar-free for a year really changes your taste buds.
What I find sweet, another person may consider bitter. Keep that in mind when adding the sweetener.
I used unsweetened macadamia nut milk, which is my new favorite milk substitute.
You can use almond milk or whatever you prefer. I added a dash of heavy cream for added creaminess.
At first, I tried to use liquid stevia, but I didn't like the aftertaste it gave.
I tried a few other keto sweetener options, but one packet of Truvia ended up being the winner.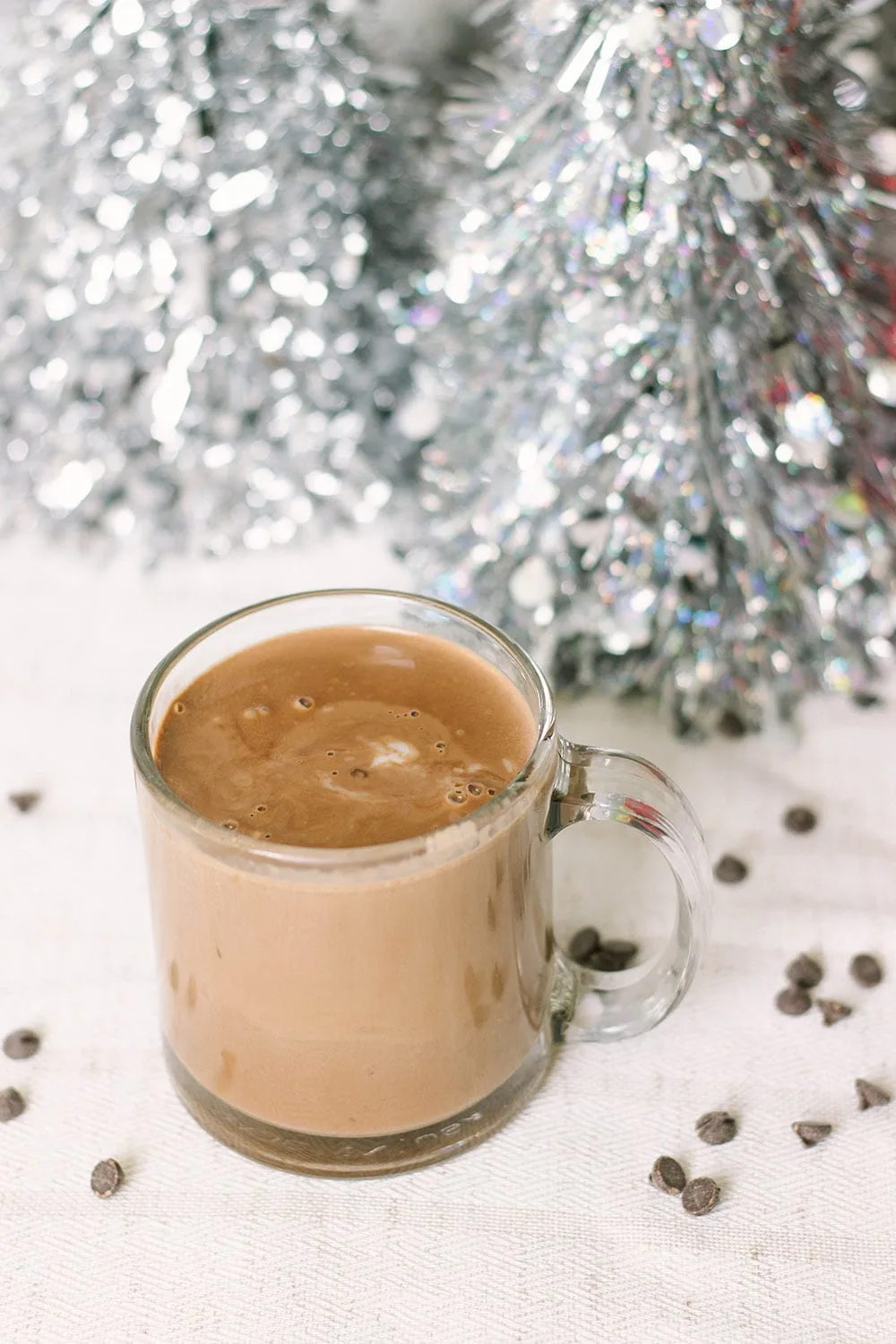 The handy packages of BUBS Naturals work perfectly for this single serving of hot chocolate.
Although the products don't add any flavor, I believe they add a creamy texture.
I used the small Mix Wand to whisk all the ingredients together quickly.
Top your low-carb hot cocoa with keto whipped cream if you so choose.
Here is a post on how to make keto-friendly whipped cream.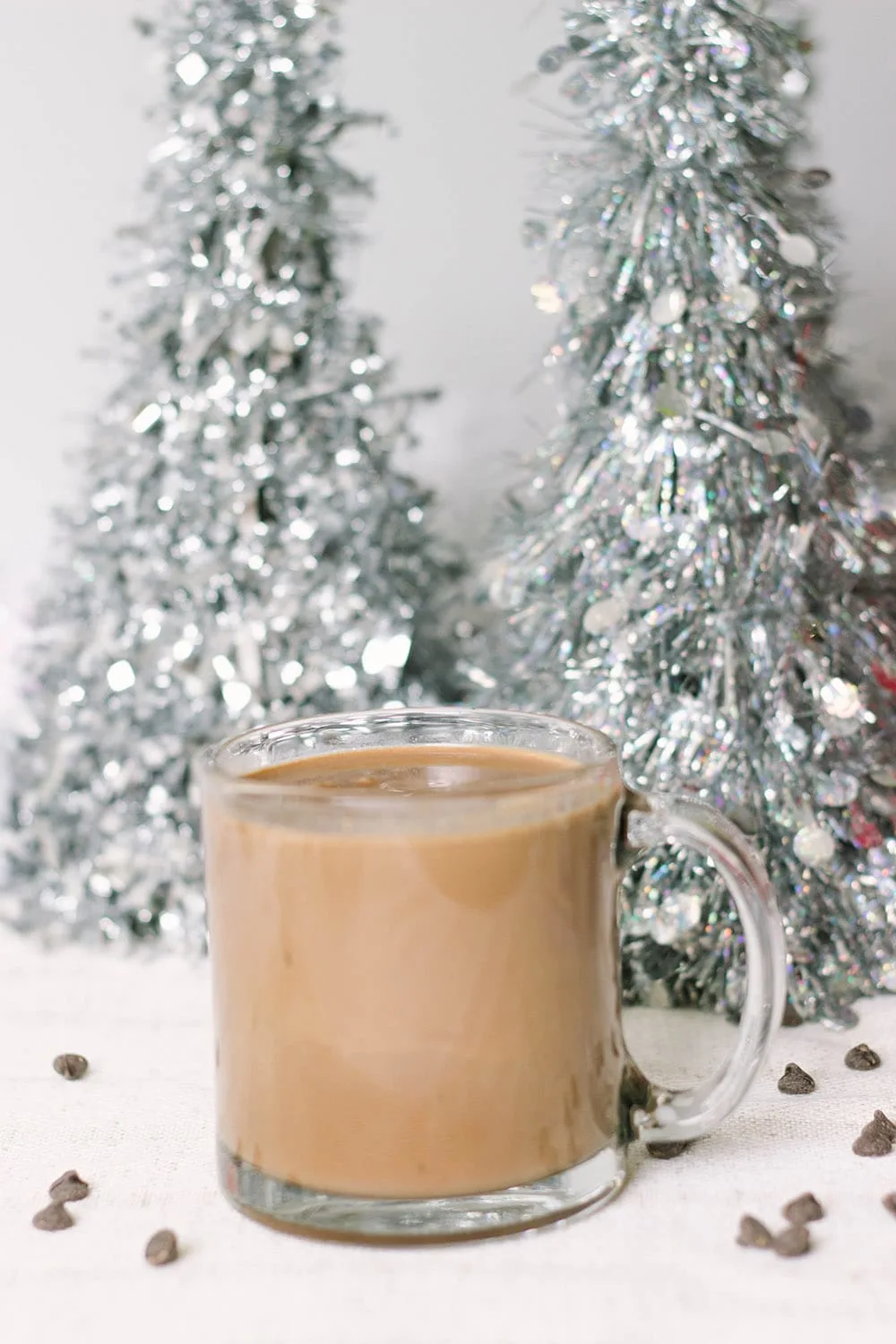 Yield: 1 person
Low Carb Hot Chocolate Recipe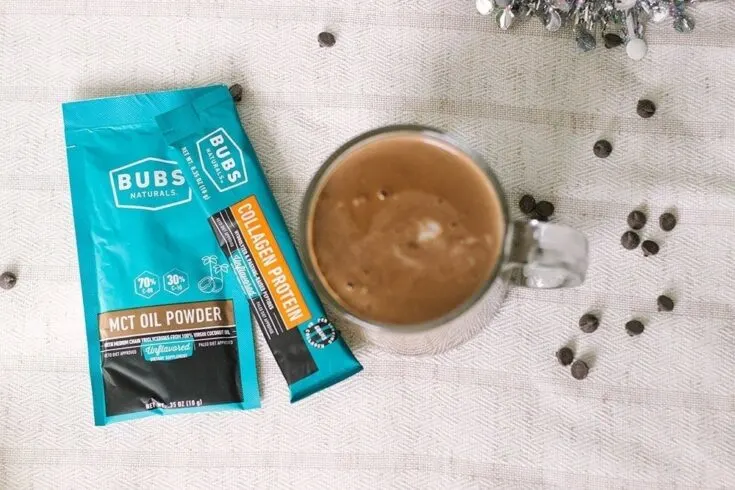 Keto-friendly hot chocolate.
Ingredients
7 oz unsweetened macadamia nut milk
1 oz heavy cream
1 tsp vanilla extract
1 tbs unsweetened cocoa powder
3 grams stevia, 1 packet
10 grams BUBS MCT Oil Powder, 1 packet
10 grams BUBS Collagen Protein, 1 packet
Instructions
Pour macadamia nut milk and heavy cream into a saucepan and heat to medium.
Add the rest of the ingredients and stir until mixed well.
Grab your favorite mug and enjoy! Make sure to let it cool first.
Optional: Top with whipped cream and sugar-free chocolate shavings.
Recommended Products
As an Amazon Associate and member of other affiliate programs, I earn from qualifying purchases.
Nutrition Information:
Yield:
1
Serving Size:
1 person
Amount Per Serving:
Calories:

270
Saturated Fat:

13g
Trans Fat:

1g
Cholesterol:

39mg
Sodium:

150mg
Carbohydrates:

8g
Fiber:

3g
Sugar:

1g
Protein:

11g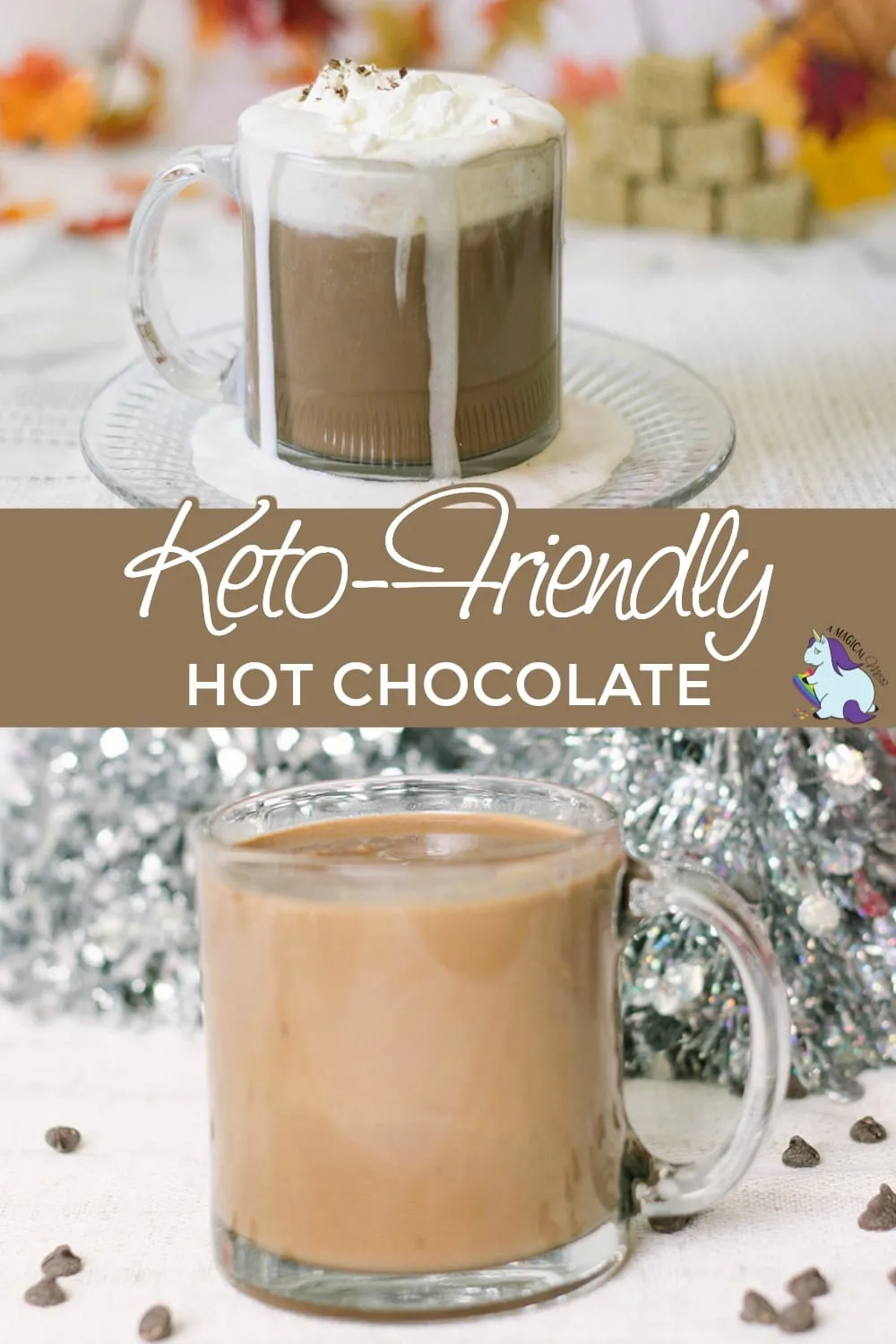 Let me know if you try this low carb hot cocoa and how you like it.
If you're looking to add some high-quality supplements to your diet, be sure to check out BUBS Naturals.
Find more helpful products in this keto gift guide.
Use this Keto Calculator to figure out what you should eat to reach your goals.
Not on the keto diet? Feel free to make this extra creamy homemade hot chocolate.
Another tasty low-carb dessert option is this keto mug cake for one!
Check out several unique low-carb mug cake recipes here.
I'd love to hear if you notice more energy on a ketogenic diet when you add MCT Oil into your day.