Post sponsored by Soda Sense. All opinions are my own. We go through quite a bit of sparkling water in this household.
It's certainly a better choice than the pop we used to drink, but I'd still prefer to make sparkling water from home.
Using our SodaStream, it's beyond easy to carbonate water and add your own flavor combos. You can purchase flavors to add to the water or use your favorite fruits and herbs to create tasty combos yourself.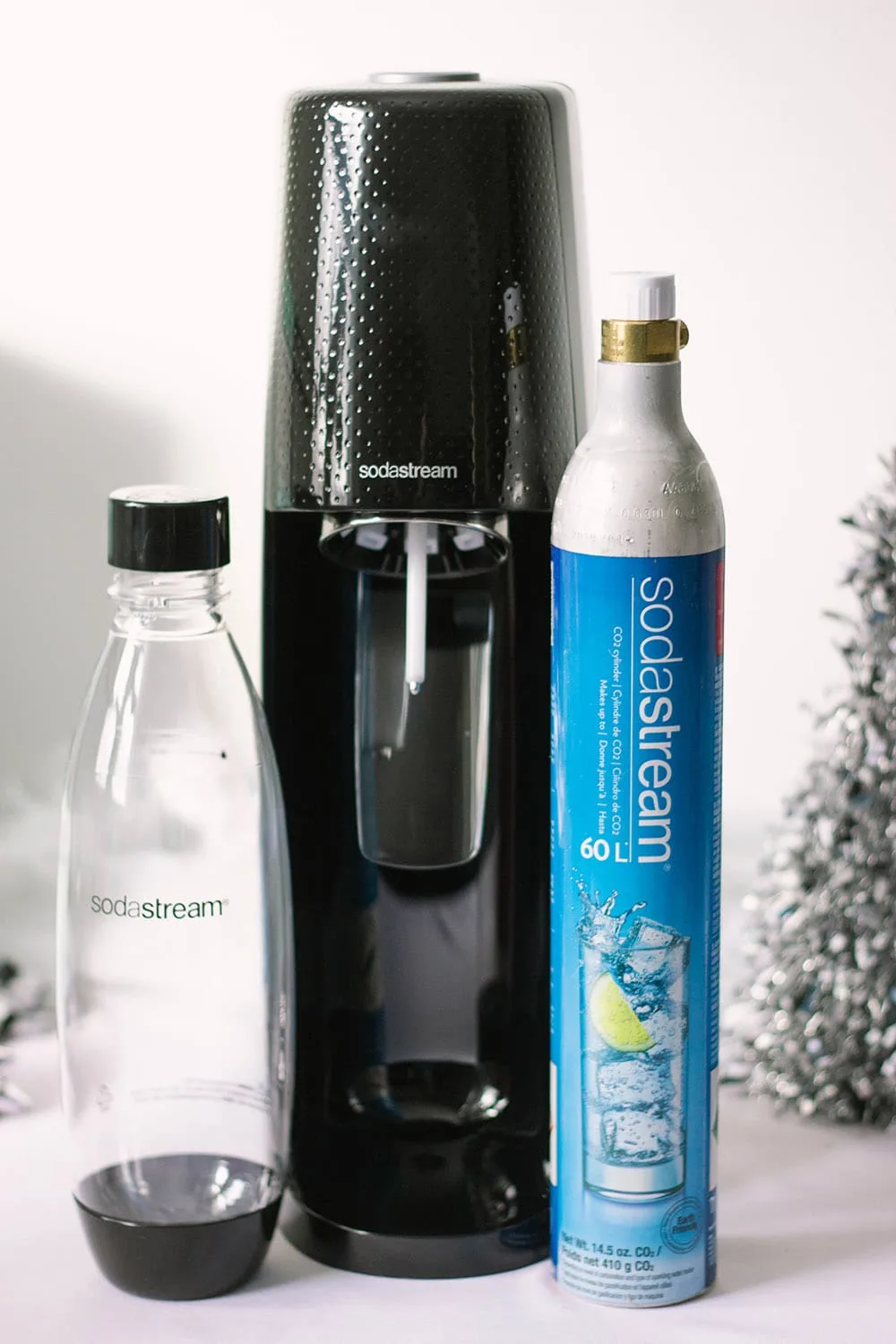 Once you carbonate the water using a soda machine, the flavor possibilities are endless.
We had a soda machine a while back when they first hit the market.
At first, we used the machine all the time. However, once we ran out of CO2 cylinders, everything came to a halt.
Cylinder exchange had to be done in-store, which meant they rolled around in the backseat for weeks.
Stopping at a store to exchange CO2 cylinders is just one of those things that's easy to forget during errands.
There is now a much easier way to swap out CO2 cylinders.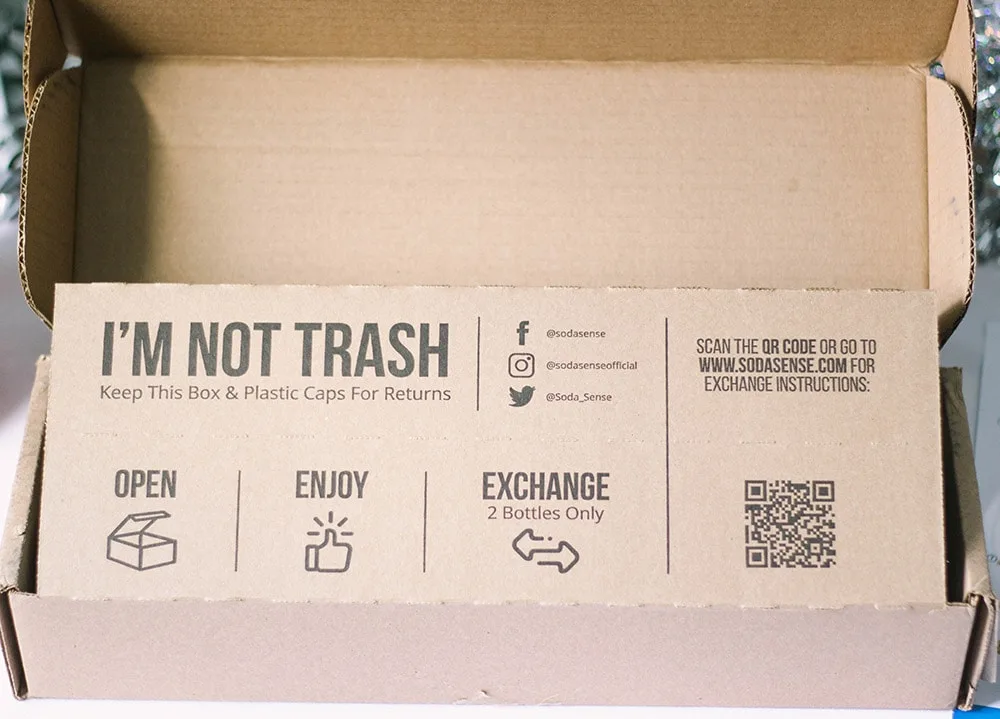 What is Soda Sense?
Soda Sense is a CO2 refill and exchange system for home soda machine users.
While other CO2 exchange services require you to drop off your cylinders, Soda Sense is all door-to-door.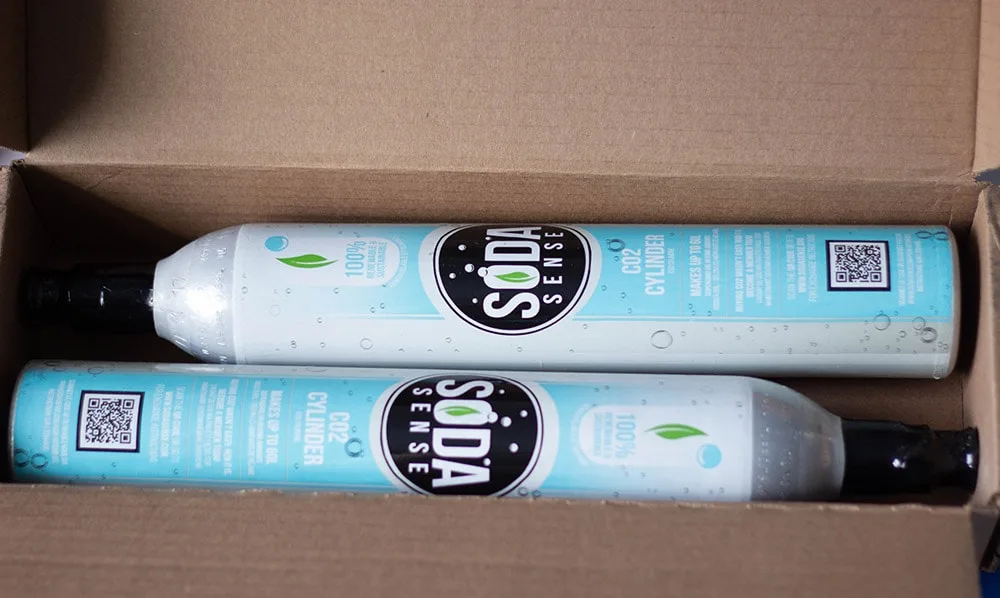 Once you choose the Soda Sense package that works best for you, enjoy the convenience of never running out of bubbles.
Keep the box that your canisters were delivered in to ship back your empties.
Once they receive your empties, Soda Sense will ship you back full ones.
Easy as can be, and you never run out!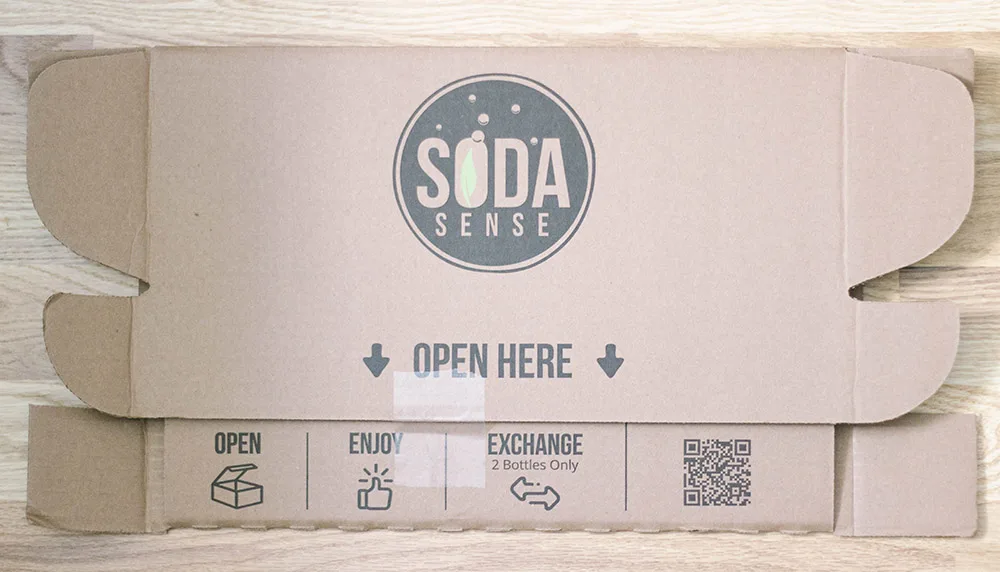 The box flattens completely for easy storage in between use.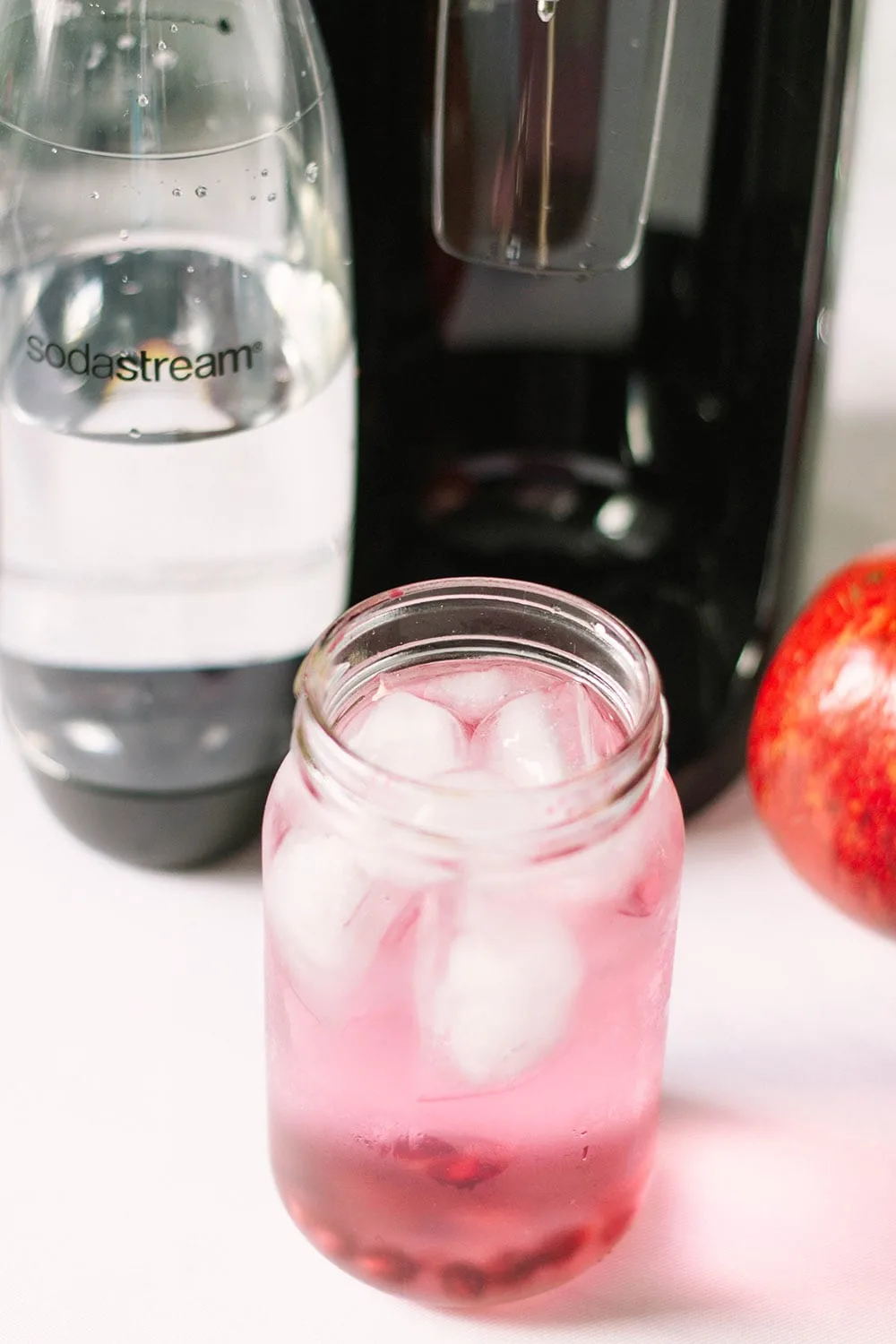 Make Drinks at Home
If you had a soda machine in the past, or were hesitant to get one because of the CO2 return hassle, know that's a thing of the past.
Fire up that SodaStream to enjoy tasty sparkling beverages over the holidays.
I know one of my goals in 2020 is to make more things from home, including drinks.
The more I can control the ingredients, the better.
I want to make all the sparkling waters with all the mixtures of fruits, veggies, and herbs.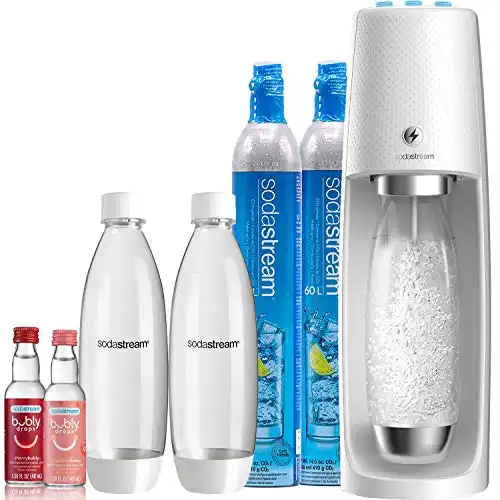 We earn a commission if you make a purchase, at no additional cost to you.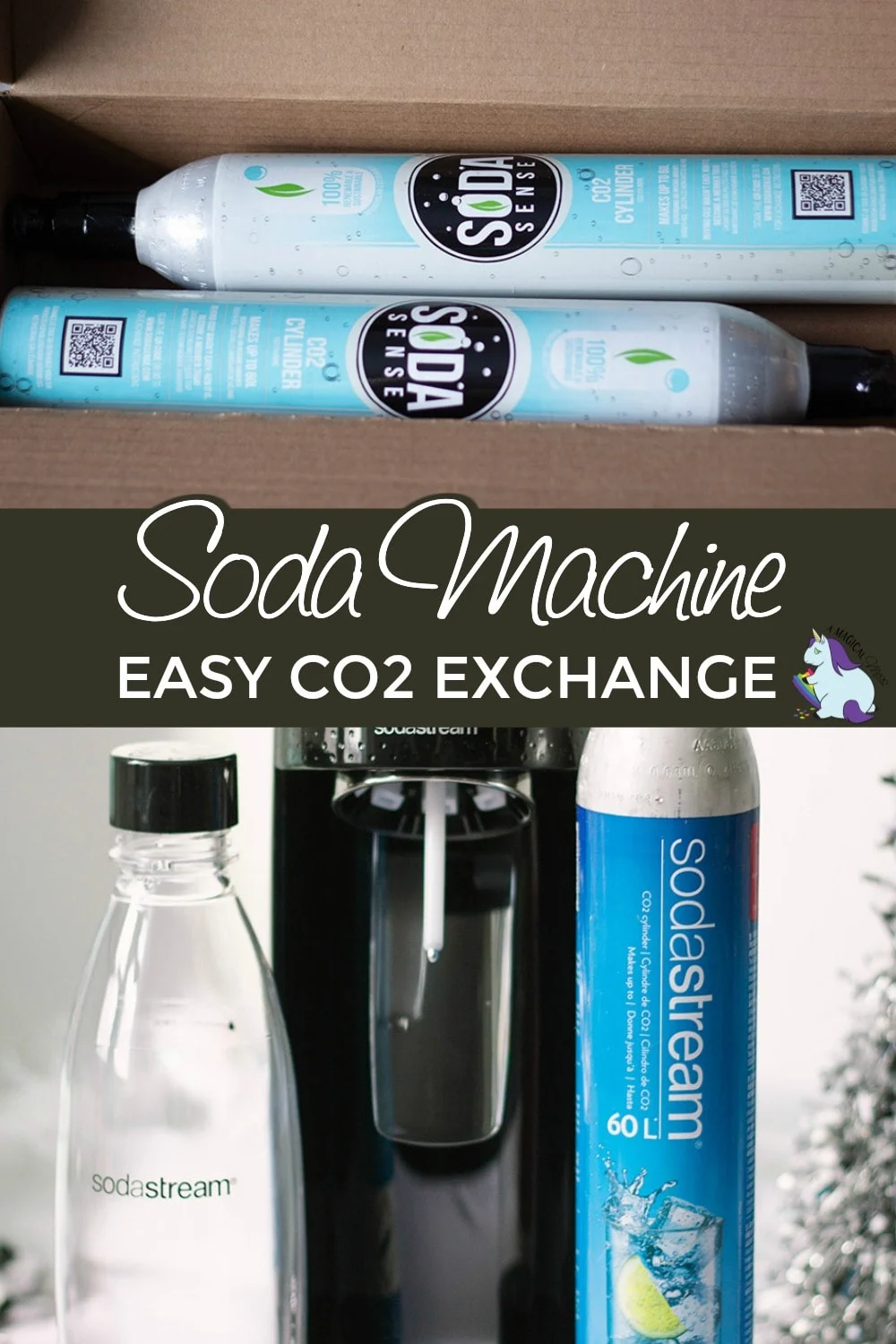 Now that I don't have to leave the house to swap canisters, my goal will be achieved.
Do you use a soda machine at home? Will Soda Sense make you use it more often?