We do a lot of painting at our house. Sometimes I change my mind about a whole room color and sometimes it is something much smaller like a project touch up. Either way, it is often.
From big to small, it is always nice to have a quick and easy way to get the paint job done. So when we started on a small shelving project in the kitchen, the Finish Max Sprayer helped us get the painting done quickly. I received a Finish Max Fine Finish Sprayer in exchange for my honest opinion.
My Experience with the HomeRight Finish Max Sprayer
When we painted a ceiling this winter, the HomeRight PaintStick Mini helped make the job much easier. I was excited to try out the Finish Max Sprayer to help me paint a couple shelves we were hanging up in the kitchen.
While sometimes I like the textured finish of brush strokes, for this project I wanted a smooth, perfect, white finish. I decided to try a paint sprayer to achieve this look.
The Finish Max Sprayer has a high-volume, low-pressure application – which means a professional finish where you want it (and not a ton of overspray where you don't!). It is meant to be used with clear sealer, polyurethane, primer, stain and varnish.
Before using the sprayer I was really worried about the extra mess it could make. I have enough experience with a brush that I know where the paint will end up, with the sprayer, I had no idea what I was in for.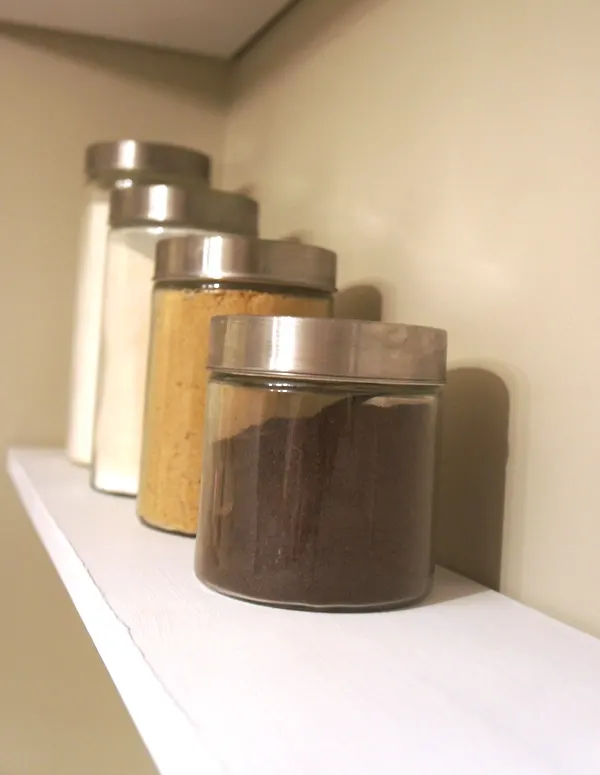 When I started using it, it did take some finessing to get the right amount of spray. There are adjustments to allow for more or less paint flow, spray pattern width (from 1" to 6"), and spraying at a horizontal or vertical position.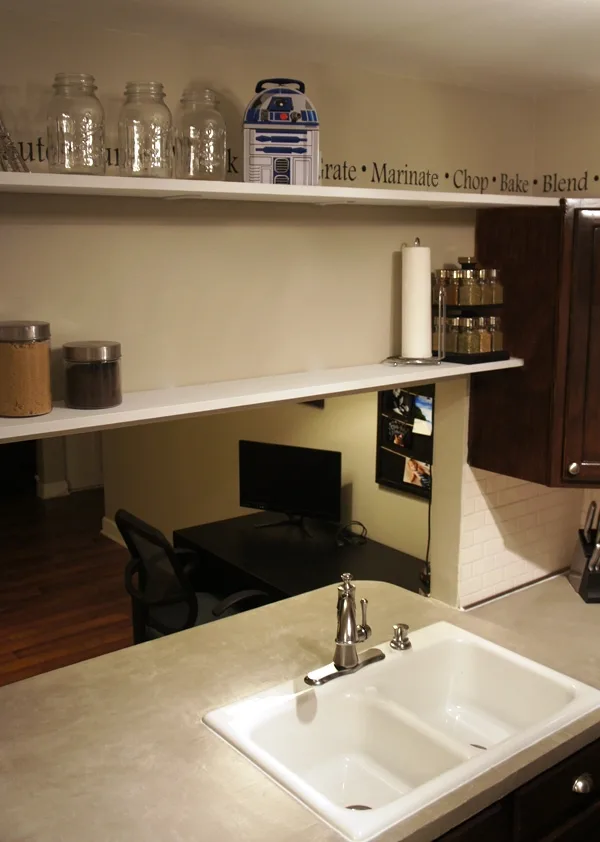 Once, I had settled on something that I felt like I could control, it was smooth sailing. I did have some overspray, but had placed down plastic to prepare for it.
Clean up was a little bit of work, but most of the unit comes apart, so you can make sure it is looking brand new when you are done cleaning it!
When completed, I had the smooth finish I had been looking for (still have some styling to do on these shelves though!)
I am already planning new projects I can use the paint sprayer on – like my cabinets, my deck…. What would you use the Finish Max Sprayer on?