This summer I have been itching to work on some projects around the house. With a baby – that makes things a little harder to get done, but we have still managed to make a few updates in our kitchen that have made a big difference. I was so pleased to work with Encore countertops again to lighten our countertop color. I received a product in exchange for my honest review.
Encore Concrete Countertop Solution
We installed the Encore solution to our countertops about a year and a half ago – and we LOVE them. However, with the style choices I had made in the room, it was feeling rather dark. I decided to lighten up the room with a change in backsplash and countertop – and I am so happy with the new look!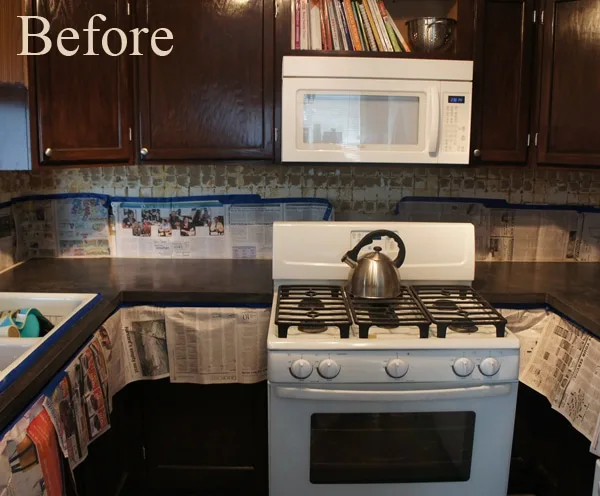 The Encore Concrete Countertop Solution is the perfect solution for outdated countertops in less than perfect condition. You can even install the solution on tile countertops, or like ours, broken and cracked laminate. They do tell you to make sure the laminate is secure first – but a screw can fix that! Our first finish had outlasted tons of use, not even a scratch. Installing the concrete over your current counters is a 3 day process; the box is clearly labeled as to which things you need on each day.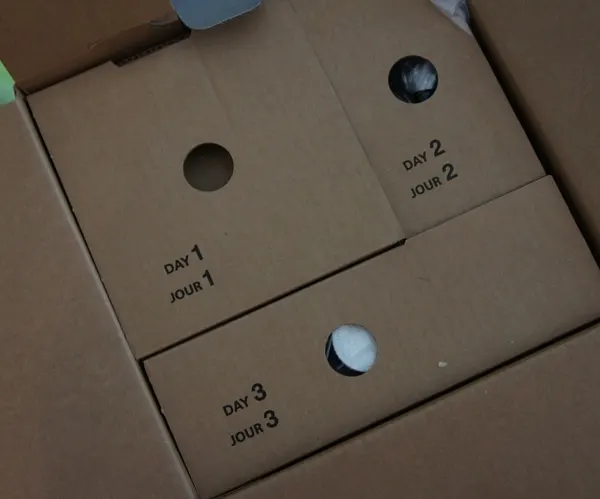 They have a helpful customer service team available to answer questions, and lots of videos that show how to apply the product. After the first day – you MAY panic, as it is a bit rough looking, but after the second day you will see it all coming together. The last day you add the protective coats and you are done (mostly, Encore does suggest you do not leave anything on the counter for 7 days to let the solution solidify and dry).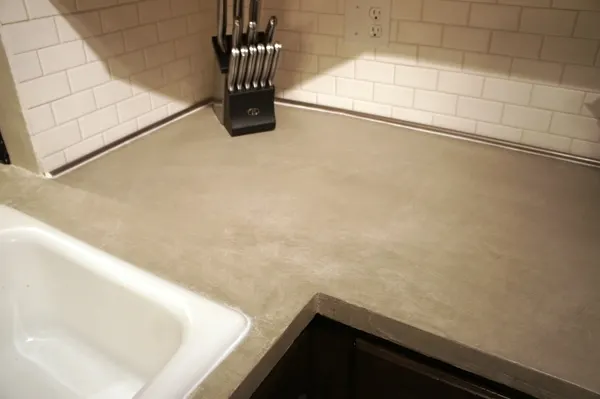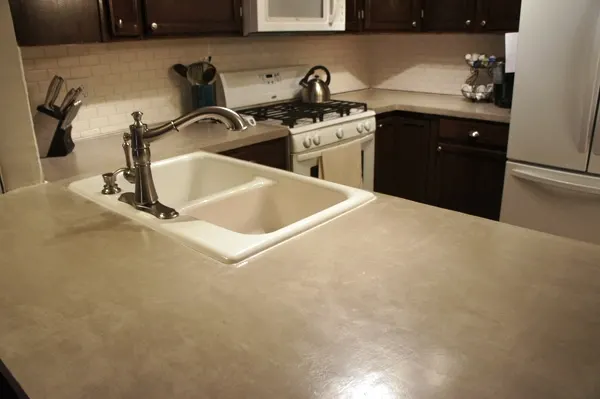 I love the lighter color of the counters now, and I do feel like it made a difference in the brightness of the room as compared to the darker color. If you are into something more colorful than grey – they have a gorgeous green hued one, River Rock, and a browner one, Espresso – you can find all the colors here. You can buy the Encore Countertop Kit on Amazon for $198, SO much cheaper than installing new counters, and well worth adding to the budget for giving your kitchen an updated look.