I like summer desserts to be lighter and cooler due to the hot weather. It's also an excellent time to use seasonal fruits in your dessert recipes. This post is sponsored by Foodie.com but all opinions are my own. Foodie.com is an excellent source for recipes and to discover new creative foods.
12 Fruity Summer Dessert Recipes
Clearly, I am a dessert lover. Most of the recipes on this site are desserts. Summer desserts are extra fun because you can include fresh, ripe fruits in them. While browsing Foodie.com, I was able to make a collection of some very creative recipe ideas. The pictures themselves make me want to try each and every one of them.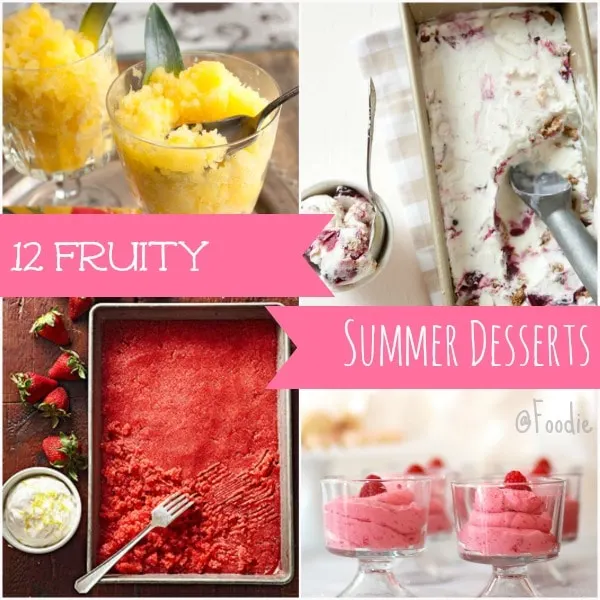 During the summer you can plant my butt by our pool or on our boat with a frosty drink and I am happy. I love smoothies, frappuccinos, slushies, and basically anything a bit frosty. I was excited to learn about Granitas. This was my first time seeing a Granita recipe and I am super intrigued. They look scrumptious and right up my alley. Granita probably does not need to be capitalized, but I have no idea. I need to do more research! I just know they look really tasty!
I would like to try all of these recipes ASAP. Hopefully we can squeeze in a few more BBQ parties before the summer is over for an excuse for me to make and share them.
What is your favorite fruity summer dessert? Have you checked out Foodie yet to start making your own collections?