Banana cupcakes are another way to use up overripe bananas. Bananas never have to go to waste. There are so many possibilities for overripe bananas that I am now looking forward to them being neglected on our counter. I will be there to swoop them up to experiment with more goodies. This post contains affiliate links, but all opinions are my own.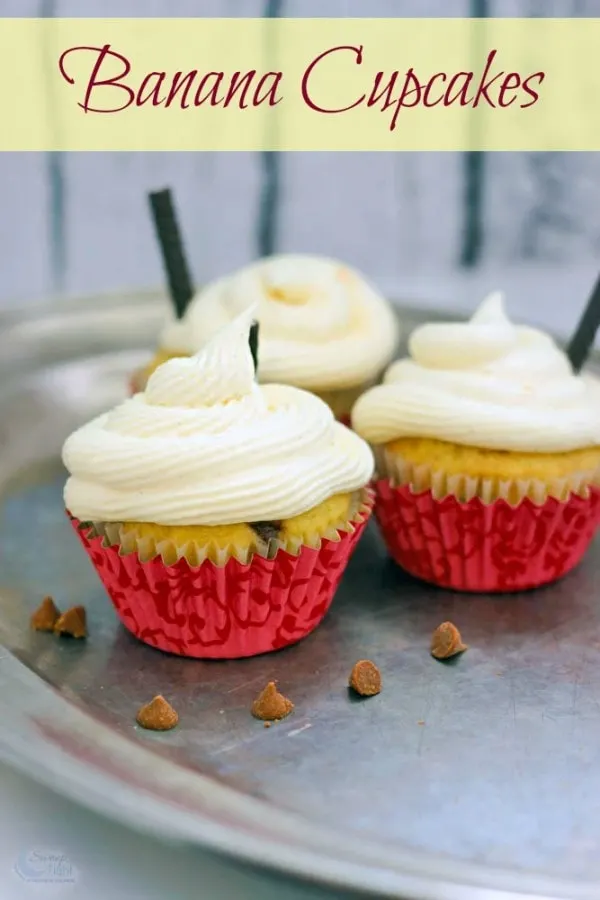 This experiment also gave me an excuse to use my new favorite cinnamon chips. Turns out that Hershey's Cinnamon Chips are not as mysterious as I thought since I just found them at Jewel. I thought I stumbled on some rare treasure, but apparently I just didn't look hard enough at the store! In any case, they are super yummy.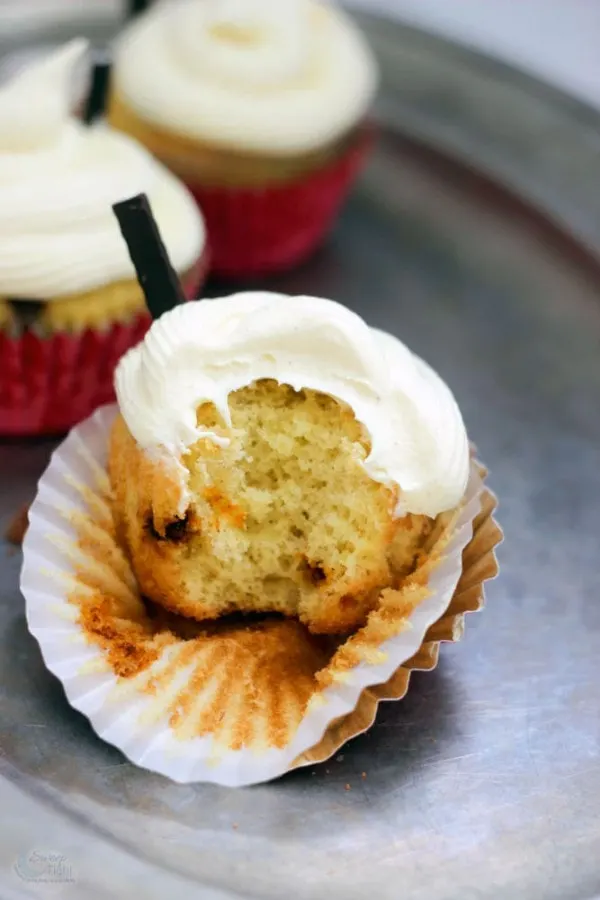 These banana cupcakes are so darn easy and pretty much cheating since I used a box of cake mix. Any flavor cake mix will work, and it will be fun to try different combinations. I used a cheap box of yellow cake mix that I had in the cabinet for longer than I'd like to admit.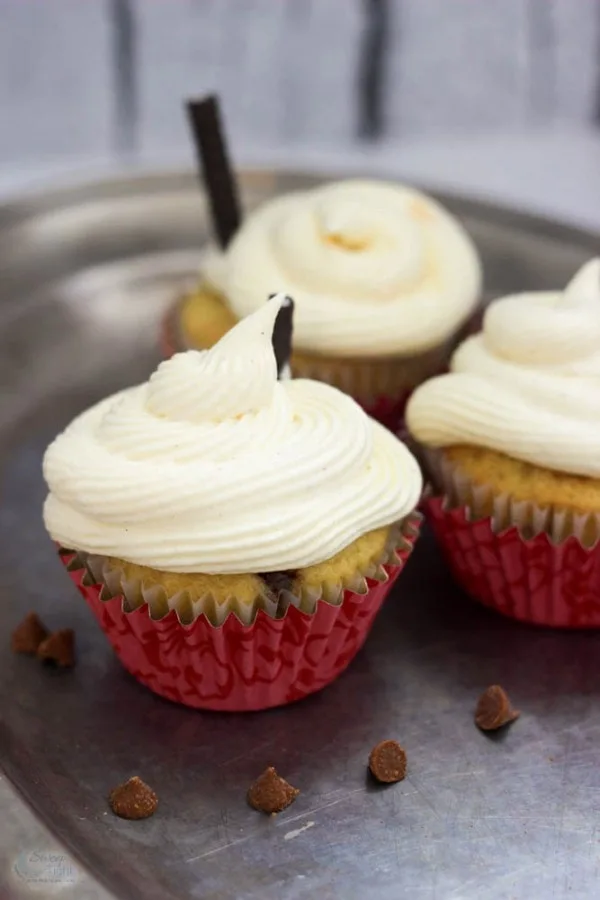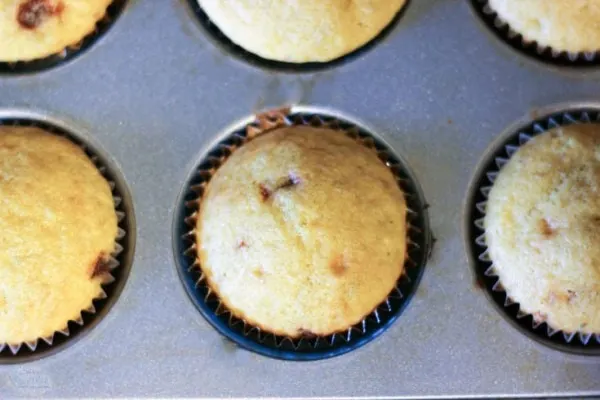 Banana Cupcakes Recipe with Vanilla Pudding Frosting
Cupcake Ingredients:
Makes about 21 standard size cupcakes
Frosting Ingredients:
1 package of French vanilla instant pudding mix
1 cup milk
1/4 cup powdered sugar
Sprinkle of cinnamon sugar (optional)
1 tub of Cool Whip
Cupcake Instructions:
Preheat oven to 350 degrees.
Line cupcake tins.
Mash bananas in a mixing bowl.
Melt coconut oil and add to bananas.
Mix eggs into the mixture and slowly add in the cake mix.
Once everything is mixed well, stir in the chips by hand.
Pour batter into cupcake tins about 3/4 of the way.
Bake for about 18 minutes.
Frosting Instructions:
Beat pudding, milk, and powdered sugar using a mixer for about five minutes.
Stir in Cool Whip by hand.
Sprinkle in cinnamon sugar for taste. (Optional)
Frost completely cooled cupcakes. Store leftover frosting in the refrigerator.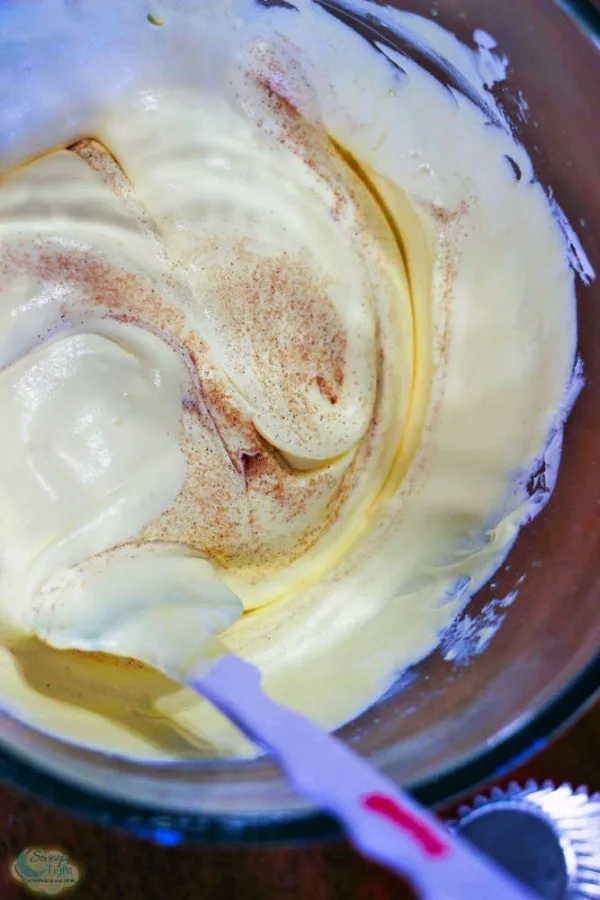 The frosting is very sweet, and I will probably skip the cinnamon sugar next time. That was my sad attempt at trying to make my frosting look like the beautiful cupcakes on Pinterest. You know the ones with that multi-color swirl? Yeah, it didn't happen. I used a piping tool to apply the frosting, but Cool Whip frosting melts. So, you must do this immediately before serving.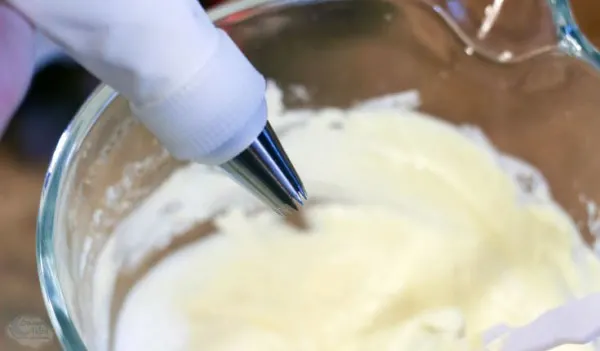 Overall, these banana cupcakes are a sweet and delicious treat that I will make again.