XFINITY X1 just keeps getting better thanks to the apps that they have available. This new X1 Share App is the most impressive yet. Post and giveaway are sponsored by XFINITY, but all opinions are my own. Please see below for additional disclosure.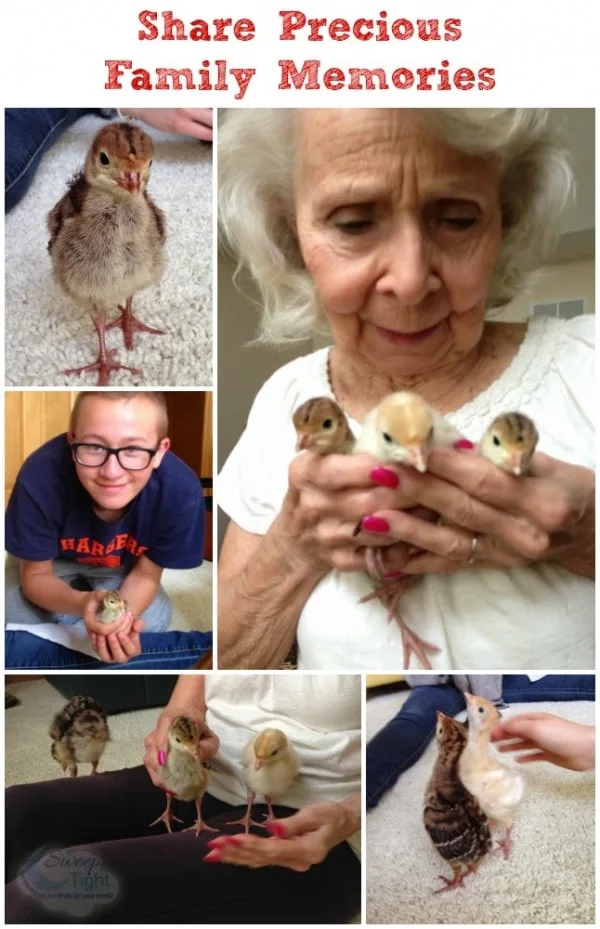 XFINITY X1 Share App
I am sure most of us have taken video or pictures on our phones that we've wanted to share. Well, sitting in a room full of family crowded around a tiny screen doesn't provide the best view. The X1 Share App allows XFINITY X1 Triple Play customers to share live video, photos, and more through their mobile phones and TVs.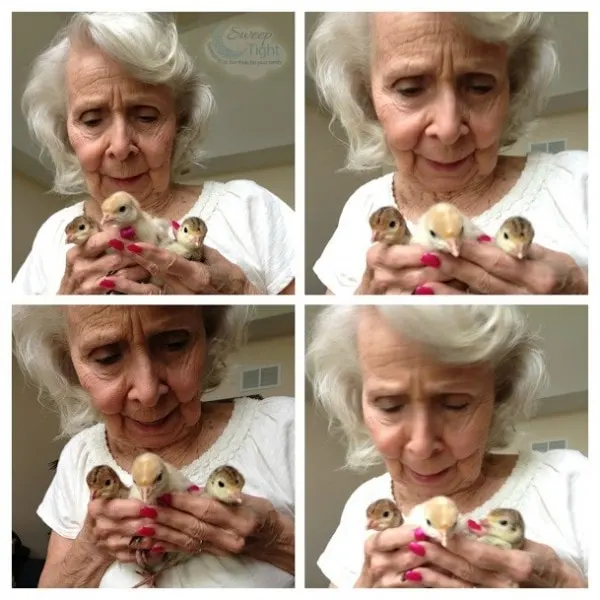 My Grandma just got three baby turkeys. I am sure that I have mentioned before that my Gram has several farm animals that she keeps as pets. Well, these baby turkeys are the new stars. They are still tiny babies, so they cannot be moved to the barn just yet. Often throughout the day, she lets them just hangout and follow her around the house. They follow her voice and actually listen when called (most of the time). Animals never cease to amaze me! The best part of this is that I can sneakily get some video of my Gram since she thinks I am just focused on the creatures. My Gram hates pictures and videos, so we need to capture memories with her on the DL. 😉
Of course, I shared the videos and pics via Facebook, but what about our relatives that aren't active on social media? We don't want to exclude them, so now we have the option of sending it right to our TV. The next time family is over, we can all watch the videos on the big screen. Or, if the family members are X1 Triple Play customers, we can send it to them via the X1 Share App. They will receive a notification that a share has been sent to them. They can choose to accept or reject the share at that point.
The possibilities with this app are just endless. Once again, I think of my Gram. She rarely travels anymore due to her bad back, so we can go to her house and show her videos of events, activities, and whatever random thing we happened to capture that week! Shelley just graduated (at the top of her class – proud sister moment), and I was able to show my Gram pics from her graduation without her squinting at my tiny phone screen. Priceless!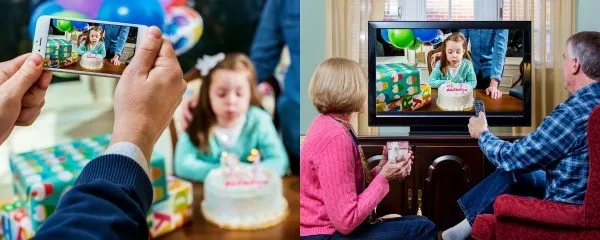 Disclosure: XFINITY partnered with bloggers such as me for their Fast Life program. As part of this program, I received compensation for my time. They did not tell me what to purchase or what to say about any product mentioned in these posts. XFINITY believes that consumers and bloggers are free to form their own opinions and share them in their own words. XFINITY's policies align with WOMMA Ethics Code, FTC guidelines, and social media engagement recommendations.
What will you share using the XFINITY X1 Share App?