Out of all the all inclusive resorts in Mexico I've had the privilege of experiencing, Hotel XCaret is unlike anything I've ever seen. It's hard to grasp, even when standing in the middle of it. It's breathtakingly beautiful–like you've set foot into a fantasy realm.
The sounds of macaws nearby have you believing you're on set for the next Jurassic Park film. The impossibly blue water is natural–and yes, you can swim in it. This Eden is overflowing with detail, luxury, and activities.
Guests even receive access to ALL the XCaret parks! This sneak peek is brought to you by Xcaret Parks. I attended an all-expenses-paid press junket. All thoughts are my own.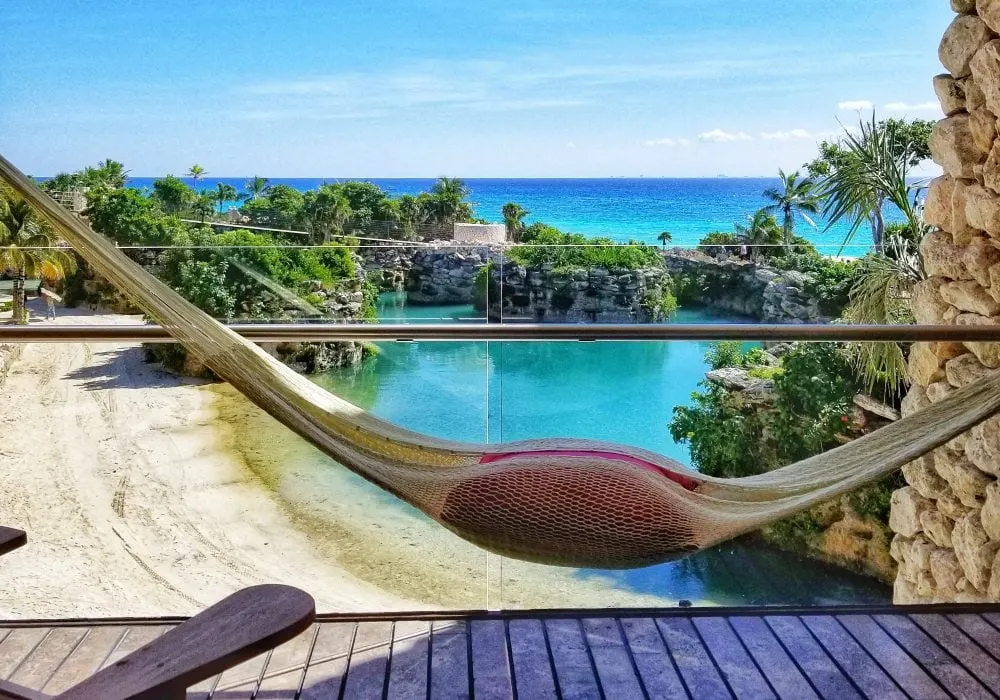 All Inclusive Resorts in Mexico
When you think all inclusive, food and drinks come to mind, right? Well, Hotel XCaret is next level. In addition to what's probably going to be the best meals and cocktails you'll ever consume, your admission to ALL the XCaret Parks is also included.
If you're not familiar, this means you have full access to XCaret, XPlor, Xenses, Xel-Ha, Xenotes, Xichen, and Xoximilco! I'll be going into more detail about each of these magical places in other posts, but please just take note, this value is unheard of!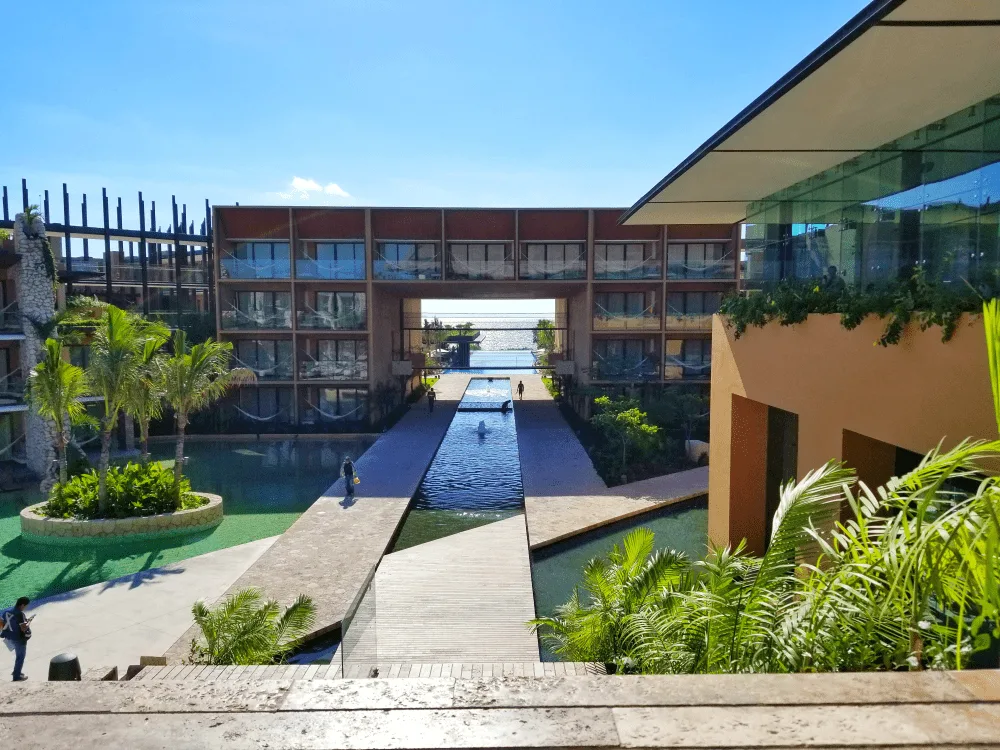 Take a peak at the property for yourself by watching my video:
The Food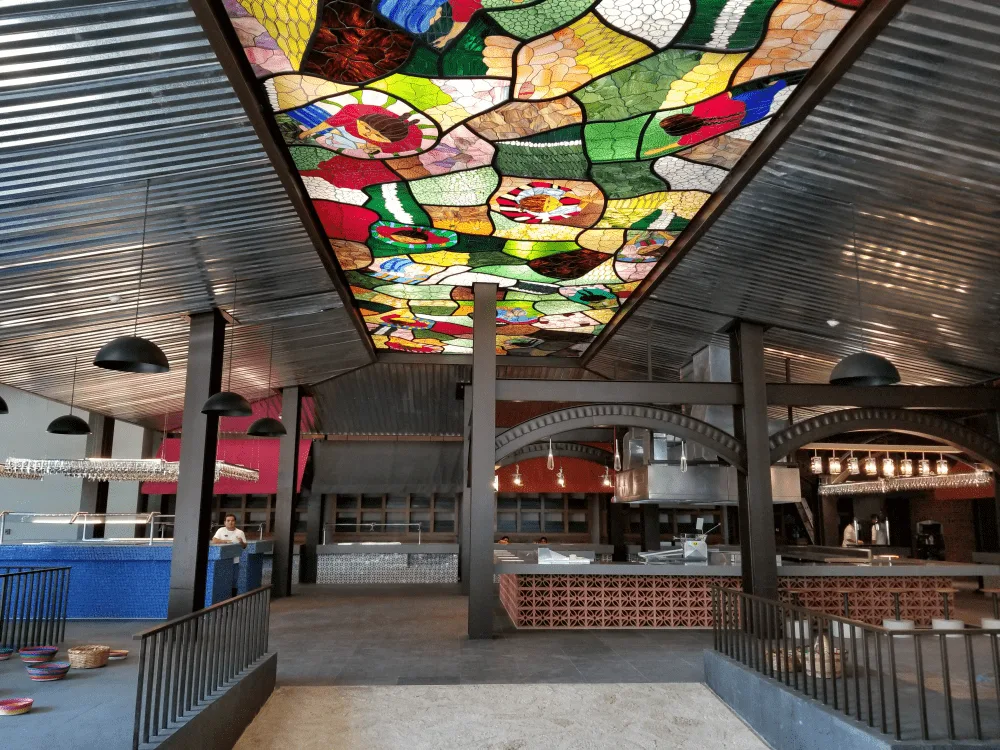 We visited the property while it was still under construction, so we weren't able to sample any food. But we did see the kitchen and dining setup. It's called The Market (pictured above) and offers farm-to-table meals with family-style dining where you can meet new friends or snag a private table on the other side of the room.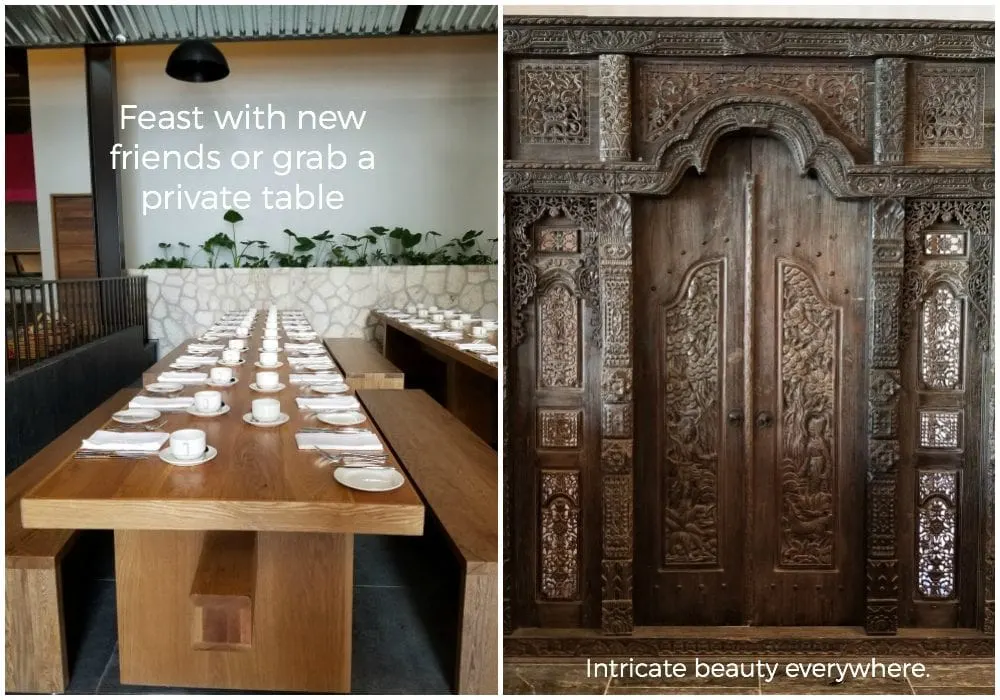 Across the way, through a magically ornate door is a stunning Asian restaurant. The sculptures on the ceiling are meant to be viewed in the reflection on the marble floor–it's a boat approaching an island! So cool! Watch my Snap story to see a clip:
I apologize for the lack of quality in this video. It's choppy and vertical. Ugh. But hopefully, you get the idea. 🙂
The Water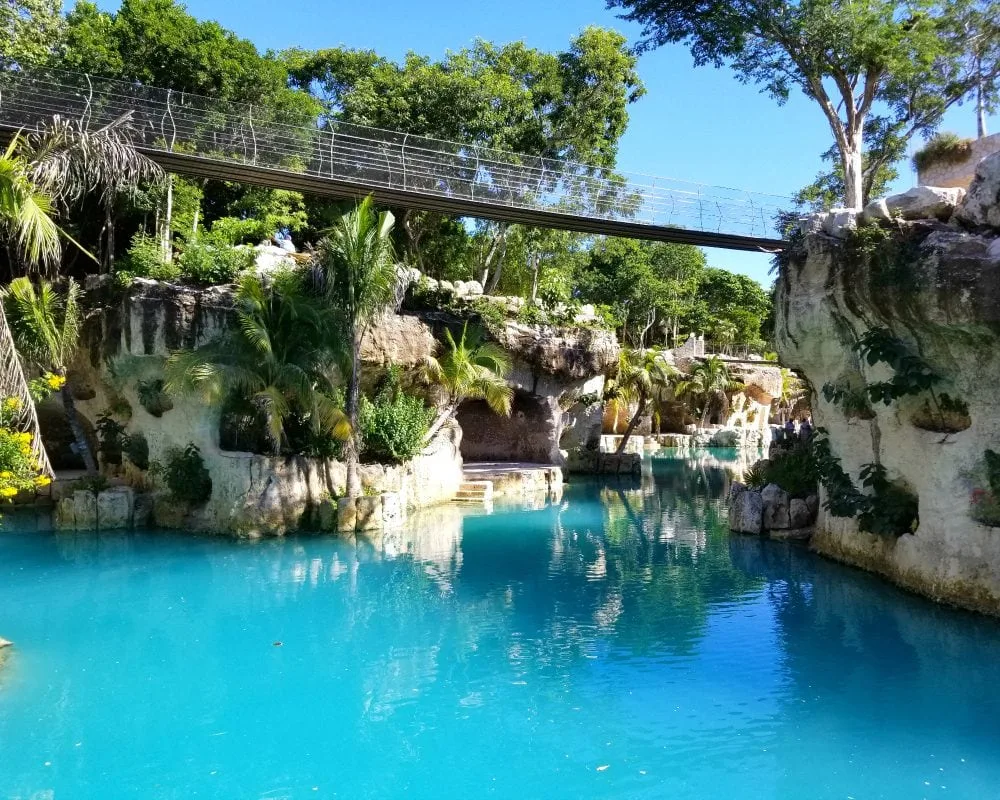 I think I asked three different times if that blue was real. I couldn't fathom how a color so vibrant wasn't from the use of dye or something. But it's real. The minerals in that area mix with the brackish water and that's the exquisite result.
This cove will be for swimming and kayaking. Do you see those little caves across the way? You'll be able to relax in a hammock or have a private dinner in those!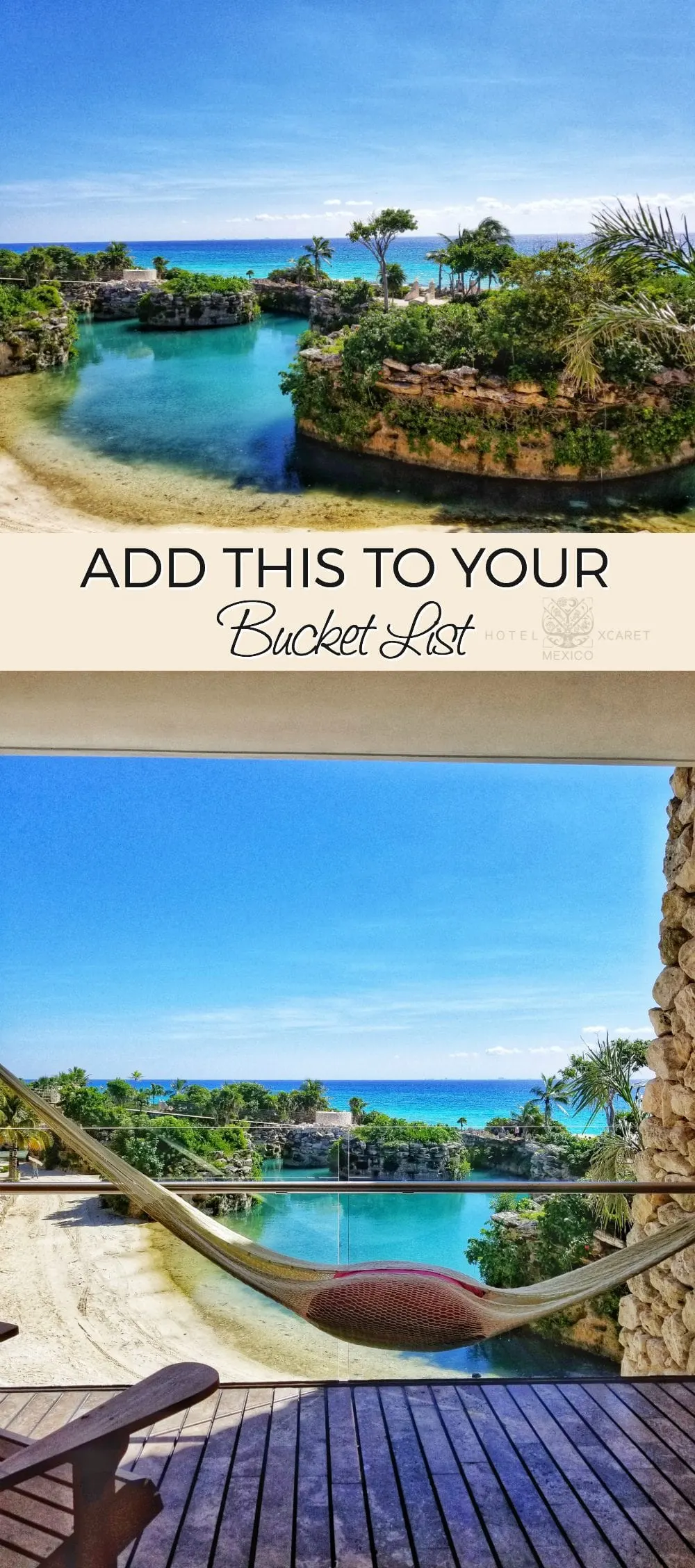 For Kids
Hotel XCaret truly offers something for every age group and lifestyle. For those of us with kids, they've got a Kid's Club, Teens Club and babysitting services available for an additional fee.
The kids' pools has lifeguards on duty, and if you chose a swim-up room, you can watch from the comfort of your own room. Watch my Snap story above to see more.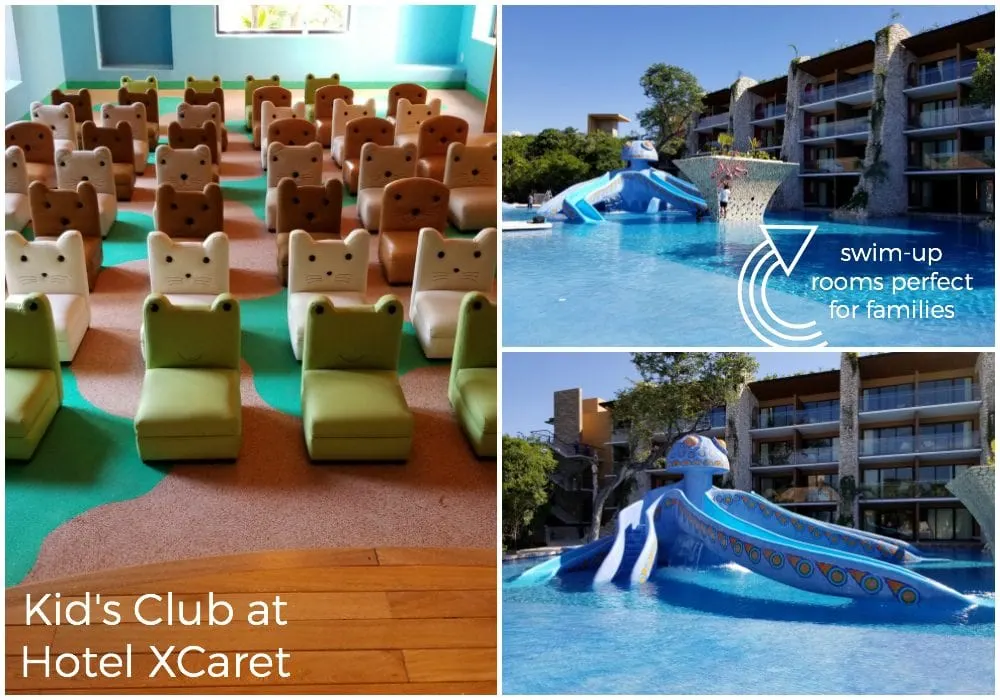 The Teen's Club has a snack truck, mini movie theater, giant net hammock, rock pillows, and tons of fun stuff for the older kids. I can't wait to go back and see it completed.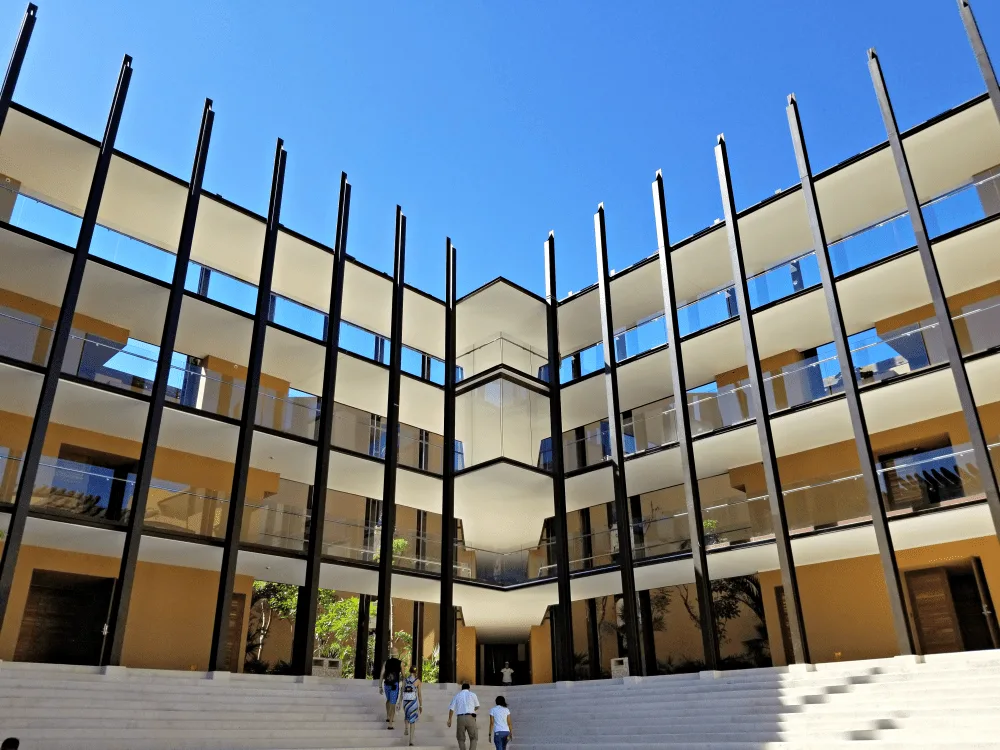 The Rooms
Again, check out the video above for a full walk-through, but I cannot express how amazing every detail is in each room. All decor is sourced from local artisans, and the lamps are even made by inmates at the Cancun prison.
This place is stimulating the economy, helping rehab the community, and paying close attention to its natural surroundings. They even build AROUND the trees whenever possible.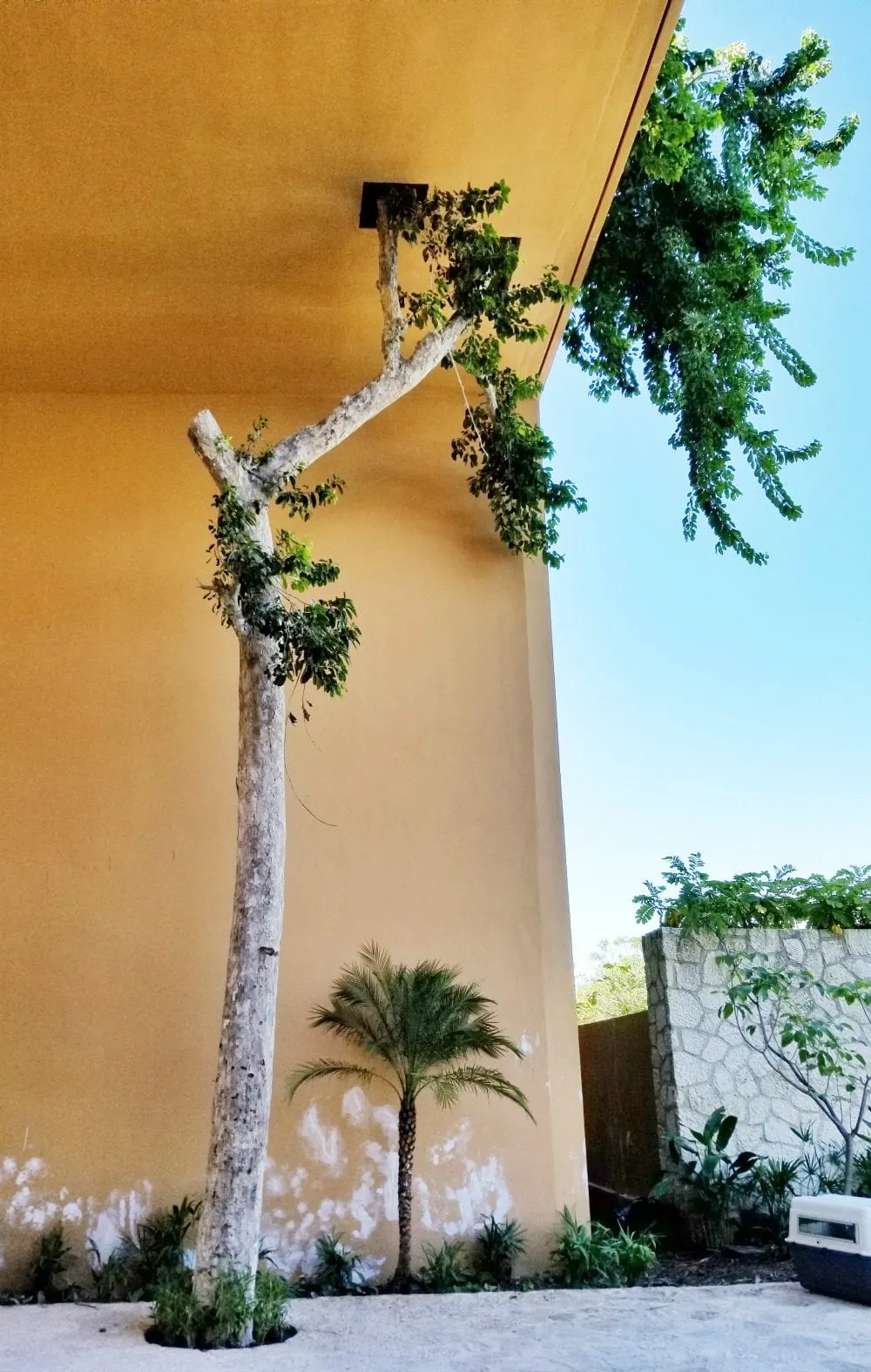 And if you want an ocean view, have you ever seen anything so perfect? I've done my fair share of traveling to tropical places, and this is a view I am having a hard time topping.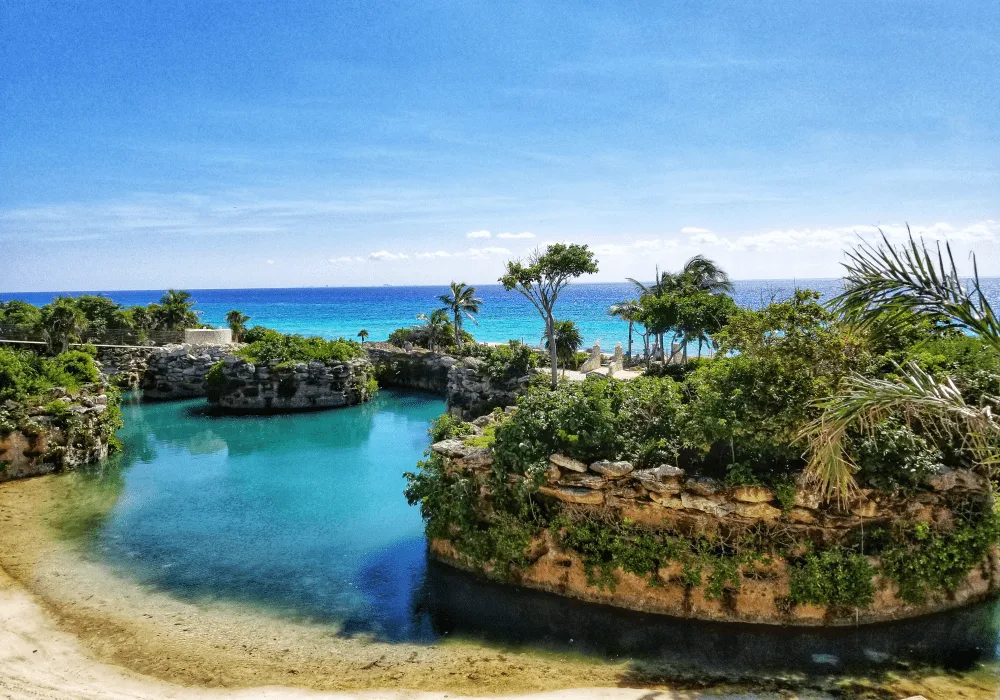 I mean, I could just stay in that hammock for a week. Paradise is everywhere; you don't even have to leave your room.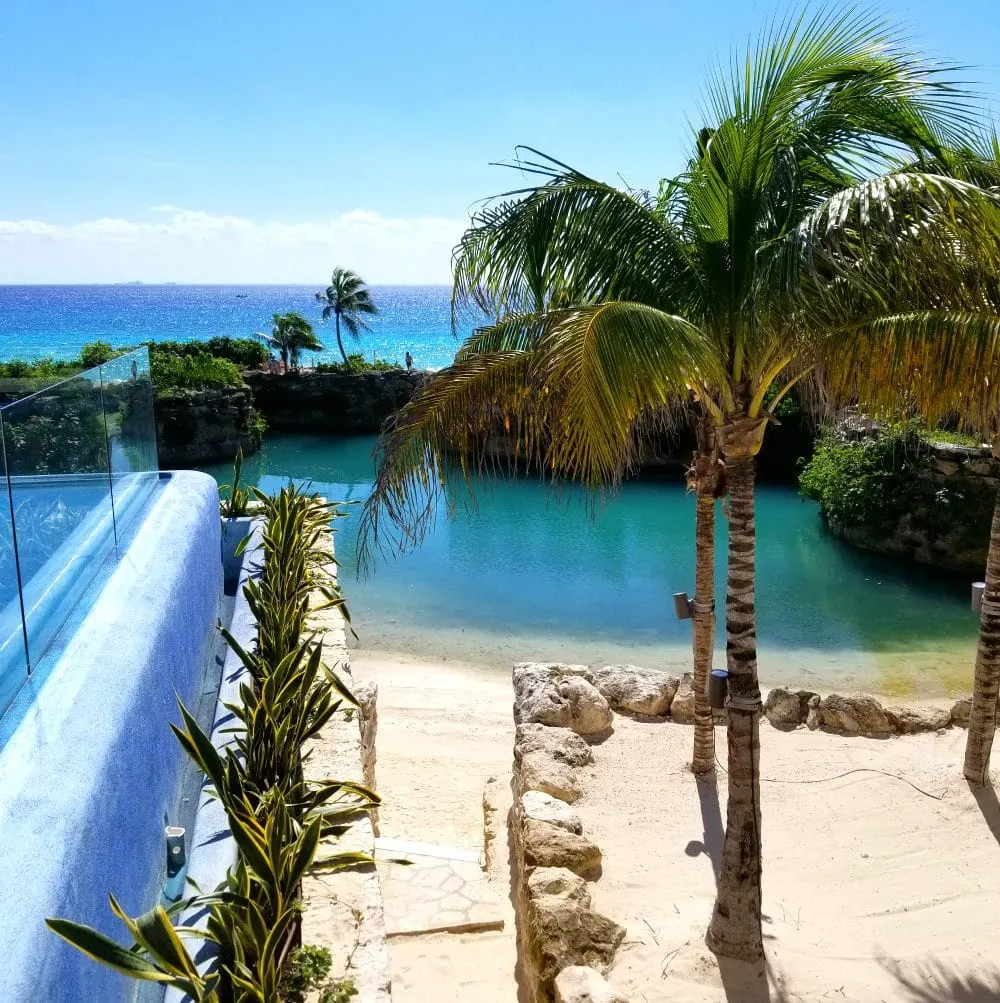 If you're looking for the best all inclusive family resorts in Mexico, look no further. Hotel XCaret cannot be beaten.
Book your rooms now!
Out of all the hotels near XCaret Park, none offer access to all the parks included in the price. This is seriously HUGE.
Don't forget to check this list for 14 things to bring on your vacation to Mexico.
What occasion would you love to spend at Hotel XCaret? Honeymoon? Relaxing vacation? Adventure tour? Family travel? All of the above?