My family used to vacation in Mexico once a year. Growing up I think I went around 9 times! Some of my all time best memories were made on these trips and I cannot stress enough the value of family travel.
I loved and love even more to this day, experiencing different cultures–my favorites being that of Mexican and Mayan culture. I attended an all expenses paid FAM trip to Riviera Maya sponsored by Xcaret Parks. This post contains affiliate links. Everything shared here is based solely on my experiences.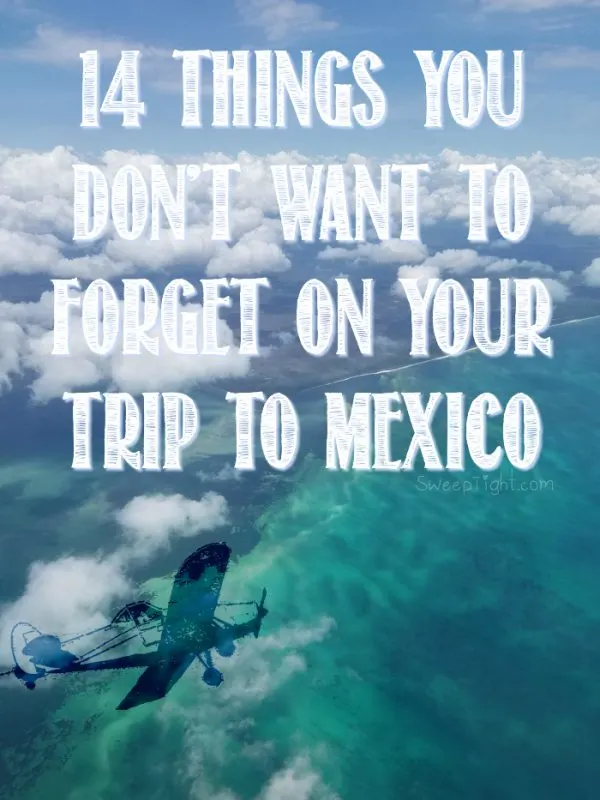 Family Travel in Mexico
I'll be talking a lot on this topic in the weeks to come. But for now, I'd like to mention that every vacation in Mexico has been life-changing for me.
I've met new, life-long friends, learned about all the beautiful cultures this country is full of, picked up a bit of Spanish, and explored some of the most stunning landscapes on the planet.
Oh, and don't let me forget the food! Mexican cuisine is by far one of my favorites.
Read About The Sacred Mayan Journey!
For now, I'd like to discuss some of the essentials to bring with on your vacation in Mexico. Times have changed since I was little, and so has the packing list!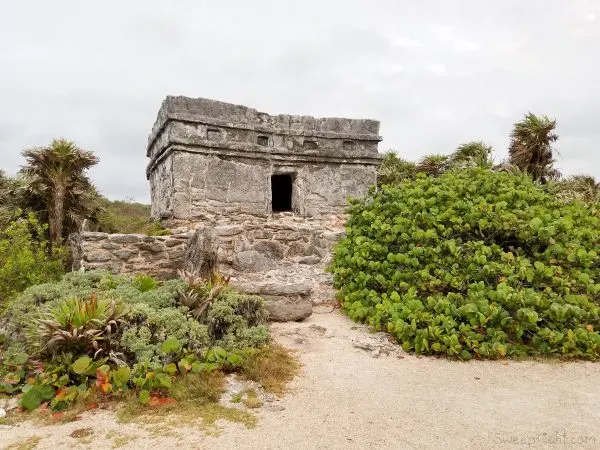 Things to Bring on Vacation in Mexico
Passport.
Duh. You're not going to get very far without it. But I wanted to put this here in case you're reading this well in advance of your trip.
If you're whole family doesn't have a passport yet, allow several weeks before your trip to make sure you can get them.
Cash.
You'll want to have small bills for tips (drivers, hotel staff, restaurant staff). While most tourist attractions accept US currency, you may want to get Pesos if you're going anywhere off of the resorts.
Credit is accepted at a lot of locations but most credit cards charge an additional 3% when traveling internationally. (There are cards out there, like the Bank Americard Travel Rewards Credit card that has no international up-charges and no annual fees.)
There are little shops everywhere! I love them because most of them are run by the actual artists that are selling their work.
I love supporting local business! Plus, these make the best souvenirs. They're authentic and you can feel good knowing you helped support an artist and his/her family and culture. 🙂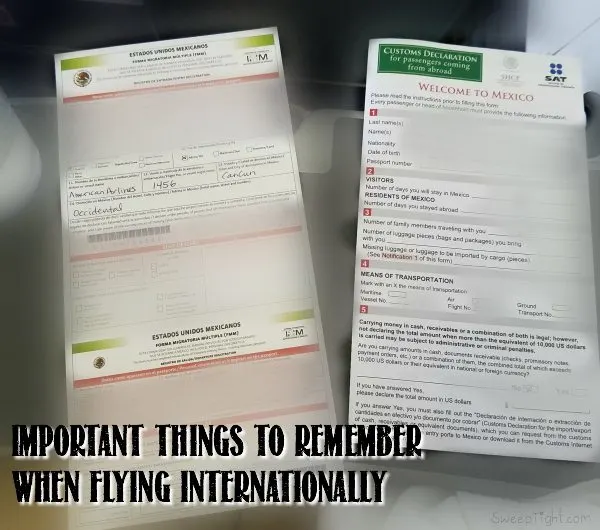 Pens.
You'll have to fill out customs forms on the plane and I found it really surprising there were only like two pens on board.
You'll need to know your passport number, flight number, hotel address, and how many days you plan on staying. Only one of each form needs to be filled out per family.
Natural sunscreen.
The parks will confiscate your sunscreen if there are any harmful chemicals in it, as they should.
The ocean life is of top priority. Free samples of their biodegradable sunscreen are available at most resorts but it's best to just stock up for the whole family.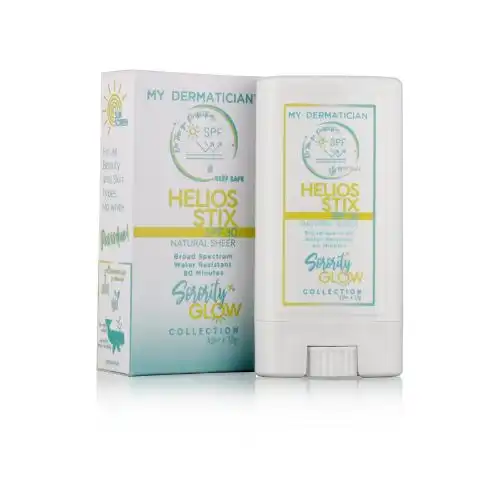 Dermastart Helios Stix
Broad-spectrum SPF 30 protection.
80-minute water resistance.
Non-nano Zinc Oxide protection without harmful chemicals.
Jojoba Oil hydrates and fights free radicals.
Cocoa Seed Butter prevents moisture loss and improves skin tone and elasticity.
Convenient stick application for easy protection on-the-go.
Natural scent.
Eco-friendly, reef-friendly, paraben-free, and non-GMO formula.
Mineral oil-free formula.
Non-comedogenic formula.
Aloe vera-free formula for people who are allergic to it.
No white residue.
Zero water formulation for water conservation efforts.
Positive impact on living conditions in economically deprived regions, biodiversity retention, and water conservation.
Suitable for all skin types.
Buy Now
We earn a commission if you make a purchase, at no additional cost to you.
Good lotion.
Even if you're routinely applying sunscreen and don't get sunburnt, your skin is probably not used to the heat, sweating, salt water, pool water, and general abuse you put it through while on vacation in Mexico.
Having a good quality lotion to use before bed is an awesome way to end the day.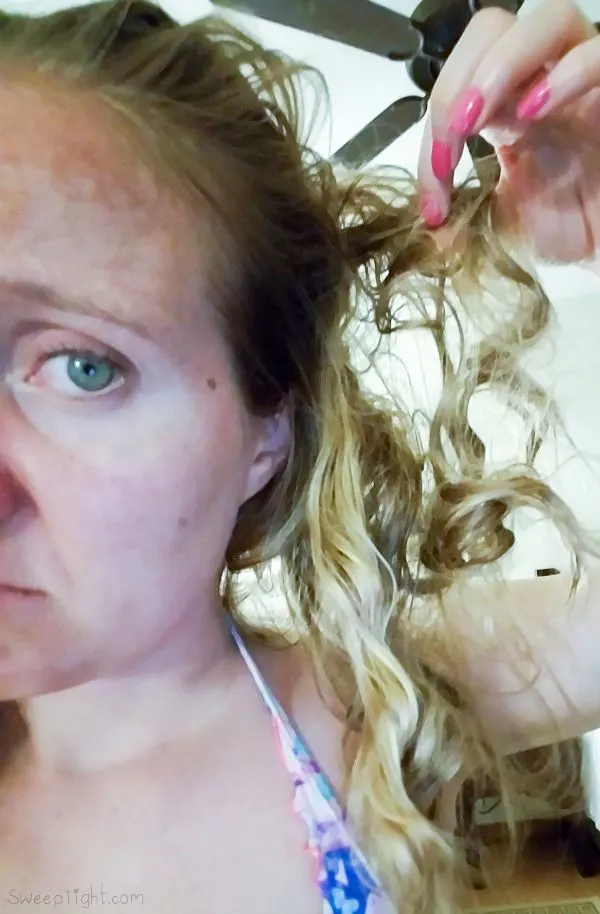 Detangler.
OMG. If you have thin, fine hair like mine, bring so much detangler.
I spent an enormous chunk of time each evening combing, picking, brushing… speaking of brushing, everyone needs to own a wet brush.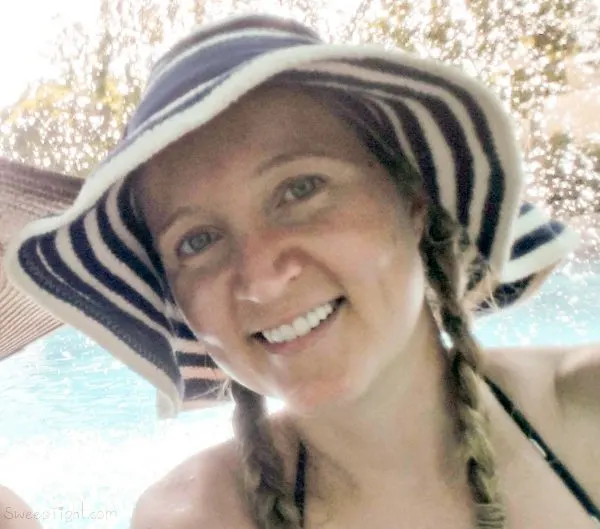 Sun hats.
BEST PURCHASE EVER. I wore a sun hat almost the whole time I was there and it was awesome. It kept my scalp from getting burnt–because who can get sunscreen there without looking like a grease ball?
Plus I get light sensitive pretty easily so keeping my eyes shaded was awesome. And when we were on the catamaran, I ended up using the brim of my large sunhat to keep the water out of my eyes.
NOTE: If you're going on a large catamaran on open ocean, prepare to get soaked.
Bug spray.
For the night life especially, you're going to want to protect yourself from those nasty biting insects.
There are numerous essential oil blends that aren't harmful to you or your skin that work wonderfully.
*NOTE: Be sure to pack all these liquids (sunscreens, lotions, bug sprays, etc.) in your checked luggage. You won't be able to carry them on the plane!
Nail file.
Because playing in the sand does a number on your nails and there is nothing worse than having a snagged, rough edge on your nails and no way to smooth it out.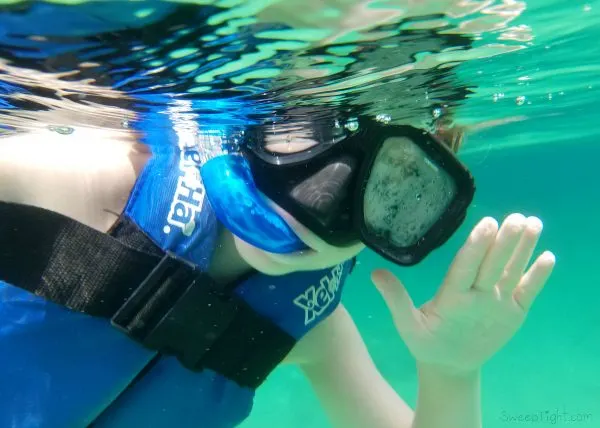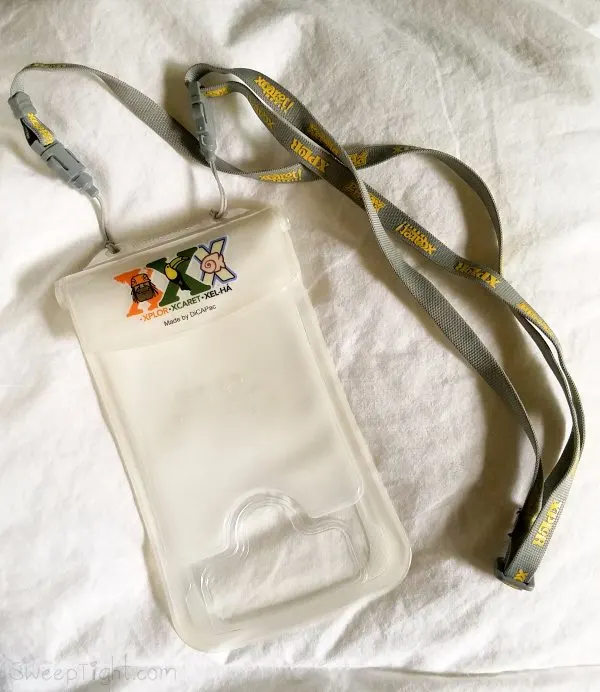 Waterproof phone case.
I used to have a waterproof OtterBox and loved it, but haven't gotten one for my new phone. I purchased this at the hotel and it worked perfectly.
So much of your trip happens under or in the water so you want to capture those memories too. The clear window on the pouch allows you to take perfect pics at all times.
Plus this floats so if you drop your phone, you don't have to hire a scuba diver to get it back. AND it has a neck strap so you don't have to worry about carrying it when you don't have pockets.
International Phone Plan.
If you're a Sprint customer like me, setting up a free "Open World" account is easy and takes about 5 minutes.
Ideally you should do this before you leave, but I totally forgot and ended up having to set it up after landing in Mexico.
Once I got to the hotel I simply went online and talked to a Sprint representative via their online chat system. I was all set up in under 10 minutes.
With the Open World Plan you'll get free unlimited calls and texts while roaming and 1 GB of free data.
For apps like Snapchat, you should use the wifi at the hotel to avoid going crazy with your data plan while roaming. Just give Sprint a call or use the online chat like I did–it was so great!
Extra batteries/chargers.
When you're out exploring all day the worst thing is to have a dead device or camera and not be able to capture those memories. Be sure to pack portable chargers.
Pedometer.
We were logging 30,000 steps a day on our trip! That's around 15 miles! Who wouldn't want "credit" for that?
Most smartphones now have the ability to track your steps, but I love my Garmin Vivosmart.
Super comfy sandals.
Sand, water, rocks… you're going to encounter all sorts of terrain and most of the time it will be all of the above simultaneously.
My ideal footwear is a simple but crazy-comfy flip flop. That way my feet can get wet but they'll air dry quickly.
Sand rinses out easily and if they're cushioned enough, rocks are no big deal.
My rope sandals are my favorite for dry adventures.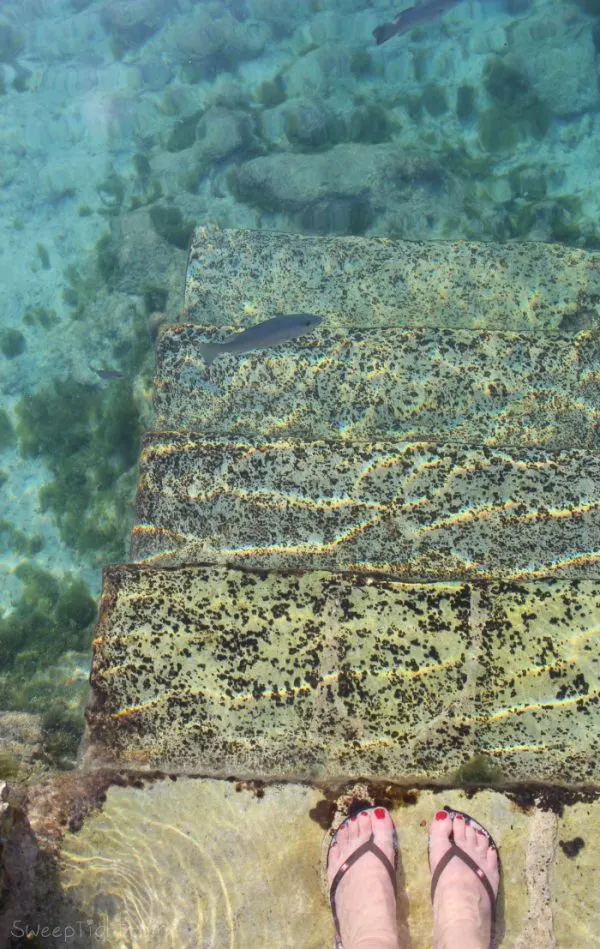 If you're planning a trip internationally these are all great things to bring along.
And if you're heading to the Riviera Maya, Mexico area, be sure to check out Xcaret Parks.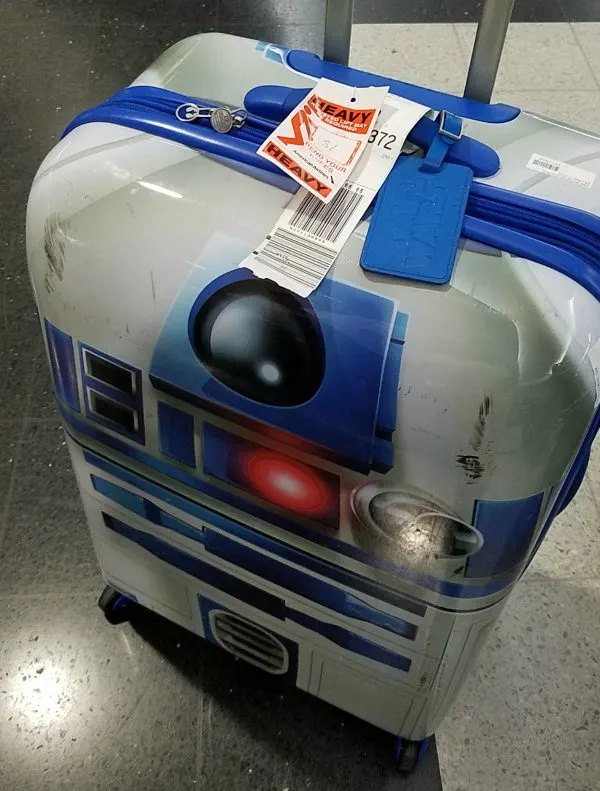 Oh, and don't forget to get yourself some really unique luggage from American Tourister.
Be the first to recognize your luggage on the carousel.
Plus the more beat up R2-D2 gets, the more authentic he looks. 😉
HAPPY TRAVELS!
Have you ever been on vacation in Mexico?