I cannot explain my obsession with these rope sandals. They are simply fantastic. They are adorable, affordable, super comfy, durable and earth friendly.
I've only had them a couple of weeks and because the weather has been so cold lately, I've only been able to wear them out a couple of times. But, I received so many complements!
Product was received for review purposes and this post may contain affiliate links.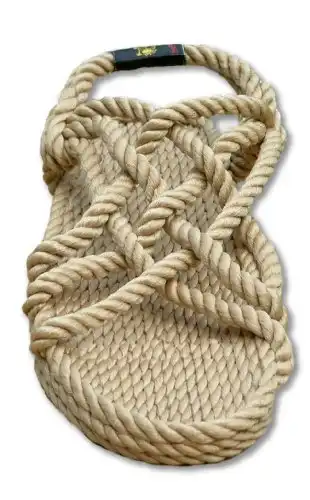 Rope Sandals
The comfiest sandals of the summer! Vegan and socially responsible, these machine washable feet treats will earn their way to the top spot on your shoe rack.
Buy from Amazon
We earn a commission if you make a purchase, at no additional cost to you.
02/14/2023 10:50 am GMT
Nomadic State of Mind Rope Sandals
Nomadic State of Mind has so many products to offer. From jewelry to hammocks, they have something incredible for everyone. These fabulous sandals come in several styles and colors and are even available for kids!
I'd like to point out that the rope is not, in any way, rough.
It's very soft and smooth and doesn't rub at all. I was worried that these may cause blisters but am happy to report that I wore them all day and didn't have one sore spot!
I did, however, get caught in the rain, and for that they don't offer much protection. But my feet and the rope sandals dried just fine.
They do offer a version of this JC Sandal with a sole that would provide more traction and protection from puddles if that's something you're interested in.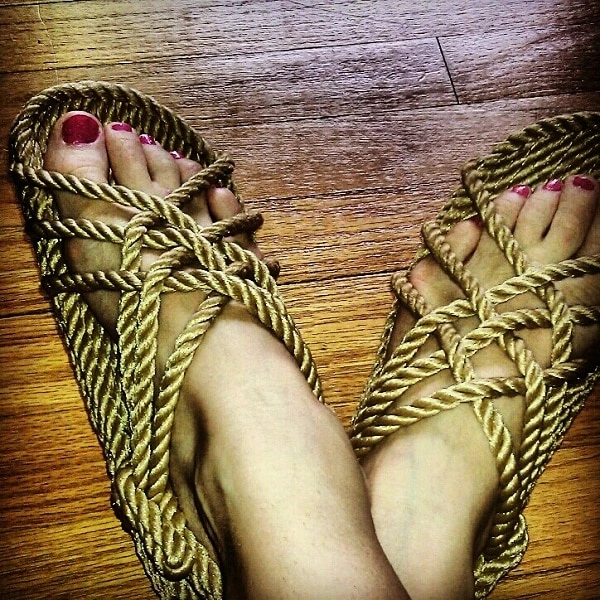 After exploring their entire site—I seriously want EVERYTHING they have to offer—I just have to mention these awesome art knobs that can be used on drawers, cabinets, walls or anything else you can think of.
I think they are just charming and would love to put them on old cigar boxes to create a stacked, drawer-like system in one of my closets… I sense a new DIY post coming in the near future… 🙂