It's the season of summer fests and outdoor concerts. Although these events are pretty much a thing of the past for me, I can remember attending a few when I was younger and not being totally prepared.
Recently, I have learned about many new items that can help make summer plans even more fun. Some of these items I received for free and some contain affiliate links. In any case, all opinions are my own.
6 Things to Bring to Summer Festivals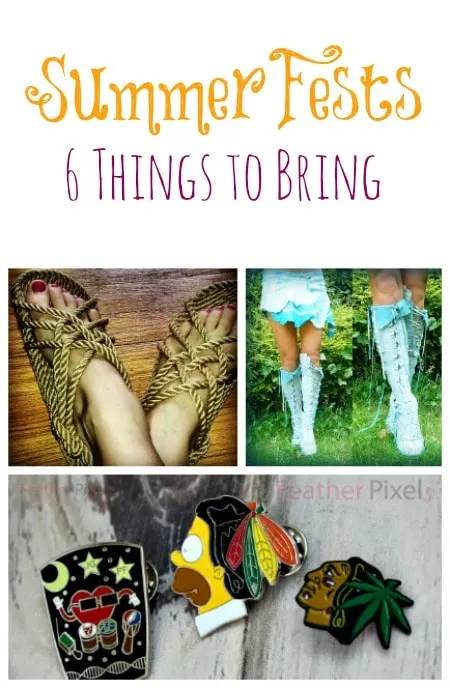 Rope Sandals – I have a pair of rope sandals, and I absolutely adore them. I actually lost my shoes once at an outdoor concert. It had been raining, and the venue was a muddy mess. Wearing flip-flops proved to be the worst idea because the mud sucked them right off my feet.
They, along with several other victims' sandals disappeared into the muck, never to be seen again. I spent the rest of the concert barefoot in the mud. My rope sandals rock because they have enough straps to stay on securely. They are so comfortable and just awesome.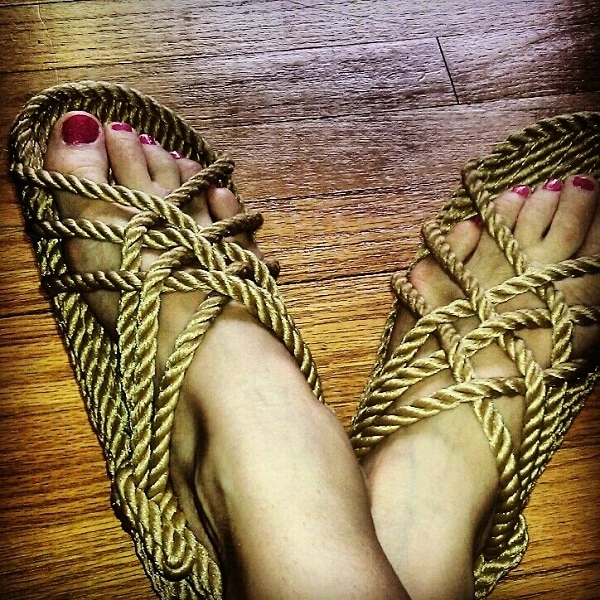 Dharma Boots – These boots just scream "summer fest" to me. They are fantastical, whimsical, and downright hot. My cousin hoops professionally, and I can totally see her rocking these GiPsy Dharma boots at summer fests.
Flashion Flowers – Let your inner hippy shine! These cute flowers light up with just a touch of a hidden button. With four light settings, you can simply glow or set them to flash and really get the party started! They're available in white roses, orange roses, wildflowers and daisies. Find them at ULTA, Claire's, and Icing stores for just $19.99.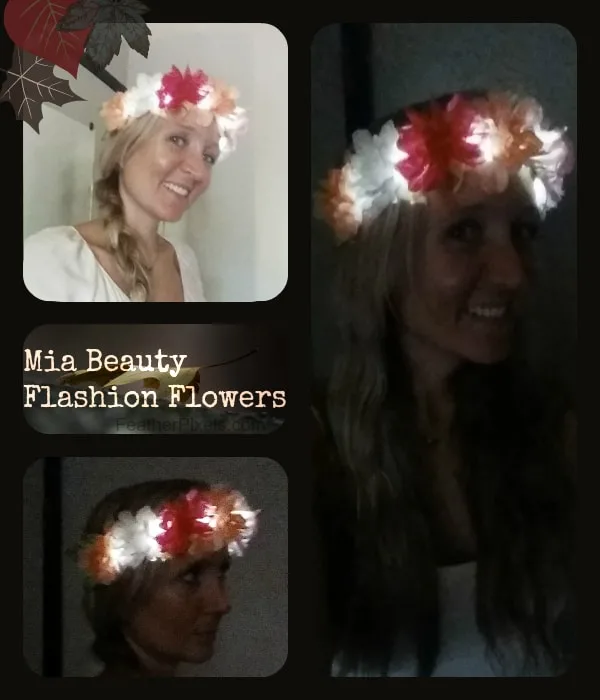 Hat Pins – I knew nothing about this new trend of wearing pins until a friend at work started selling them. He was nice enough to give me a few to check out. There are tons to choose from, and it's a great way to show what you are into. Decorate your hat or other clothing with your choice of custom, collectible pins. Pin Headz pins eventually retire.
Only a certain amount of each design is made, which makes them extra hot. If you see one you like you have to get it before it's gone! Check out Pin Headz on Facebook for more info. They also have frequent giveaways. Let's also mention that you should be wearing a hat to help protect you from the sun.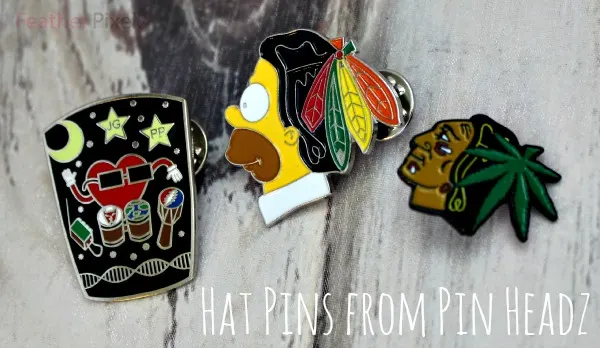 Portable Utensils – I don't know if anyone even carries pens with them anymore, but I saw these pen cap utensils and thought they were fun. They would definitely travel easily and help out if you were caught without a spork.
Proper Hydration – You hear about people getting dangerously dehydrated at summer fests all the time. With the dancing, partying, and sweating, it's extra important to maintain proper hydration.
Give your water a boost with something like Nuun Active Hydration. You can add it to your water bottle so it's easy to take with you. No lugging around sports drinks or spending extra money on overpriced drinks at the event.
Some of the items that I mentioned in my post about traveling with a carry-on only would also work. For example, you might want to bring a travel blanket or a minimergency kit just in case! Perhaps I am over thinking this.
That is exactly why I am not the free spirit who just goes to a summer fest and relaxes! In any case, I found these products to be fun and great for lots of different summer activities.
Do you go to summer fests or outdoor concerts?