Bags under eyes is something a lot of us women battle. For me, it's in the genes. Several women in my family have bags, but there are still steps to take to minimize them. I received products from Frownies to help me out. All opinions are my own.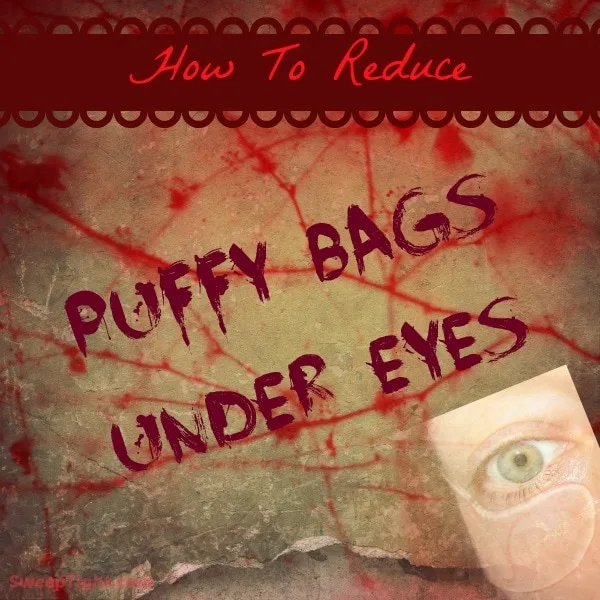 A Few Factors That Cause Bags Under Eyes
Genetics are only one of several factors that cause the appearance of dark circles and under-eye bags. Here are some more:
Allergies: Allergy-sufferers can definitely notice puffy eyes.
Diet: The day after I eat salty foods, look out. Talk about extreme excess baggage.
Sleep: Obviously, the more tired you are, the bigger circles and bags.
Booze: Out partying the night before? It might show in your eyes. It definitely does for me!
How to Minimize Bags and Dark Circles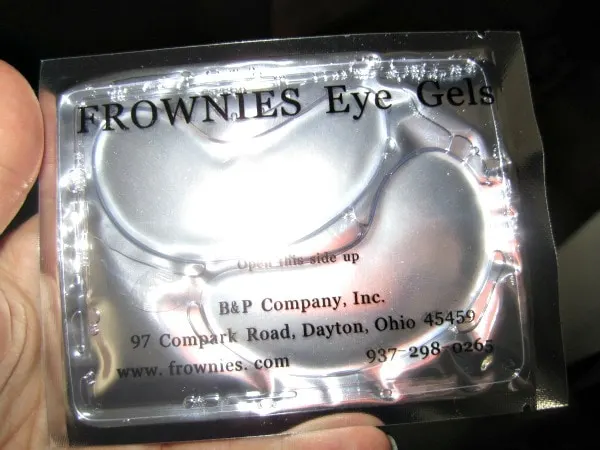 For Quick Results: Get yourself some Frownies Eye Gels. These are hands down the most soothing eye gels that I have ever tried. Not only do they feel amazing, but they give you noticeable results in as little as 30 minutes.
For Allergies: I find washing my eyelids daily with baby shampoo can help soothe them. Take allergy medications and even use a saline nasal cleanse to reduce irritation.
For a Salt Binge: I try to only do that once in a while and balance it out with lots of water, fruits and veggies.
For Lack of Sleep: Well, go to bed earlier! Rest is important for the whole body. If it's strictly vanity you are worried about, definitely try for a solid 8 hours the night before an event. If you are short on time, take a 30 minute rest break with some Frownies Eye Gels.
For a Booze-y Hangover: Rehydrate and rest. Drink coconut water for extra hydration and don't forget your vitamins.
For Overall Good: Regular exercise has also reduced the appearance of my bags over time. Getting the blood pumping and lymphatic system moving is great for reducing puffiness.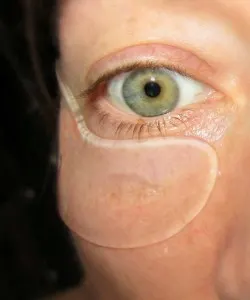 Frownies Eye Gels contain antioxidants and ingredients that help protect your skin. The weight of the patch helps smooth out the delicate under-eye skin. The coolness also relieves puffiness for instant results. Gels can be reused by re-wetting them with Frownies Rose Water. For best results, pair with Immune Shield Vitamin E serum.
Frownies has several anti-aging products and skin care items. I would definitely recommend checking them out. Make sure to stay in touch with them on their Facebook Page and follow on Twitter.
Do you have bags under your eyes? What do you do to minimize them?