Walking through Central Park in New York was one of the highlights of our BlogHer trip. At first we didn't think we had left any time in our schedule to allow for sightseeing at all, but luckily we did. Seeing Central Park and its beauty forever changed my outlook on New York City! (Mine too! :D)
This was our first trip to New York, so I really didn't know what to expect. Sure, you see it in the movies, and hear things from people, but I like to keep an open mind. Honestly, I had no clue at all how huge and breathtaking Central Park really was!
Walking Through Central Park in New York
Shelley and I met Linette from Kid's Fun Reviewed and we all decided to walk on over to check out Central Park. Those two were definitely the photographers of the group! They both know how to capture the perfect angles and had better cameras than me, but I still think I got some great ones.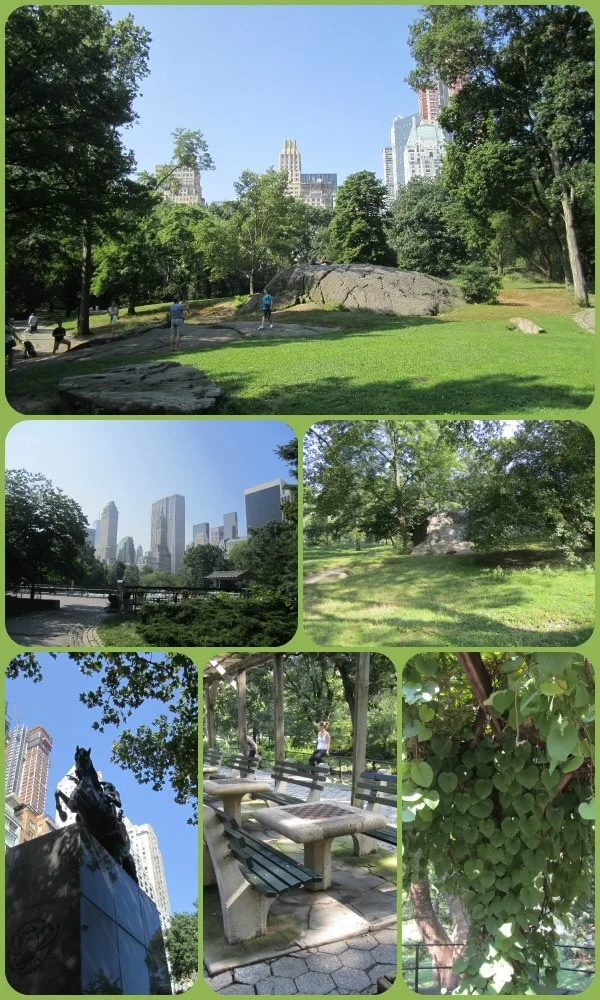 There were gorgeous statues, lush plants and landscaping, and just so many sights to take in. Being in the park felt like we were miles away from the City, and yet we were just minutes away!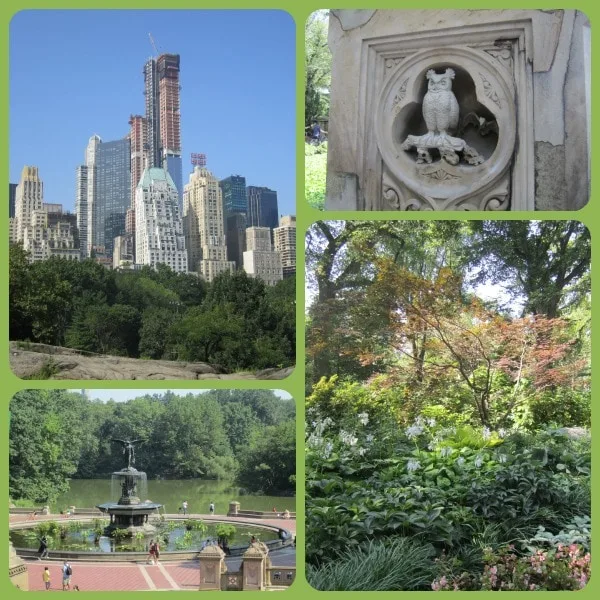 That water fountain was beautiful and I was tempted to jump in it. It was a really hot day.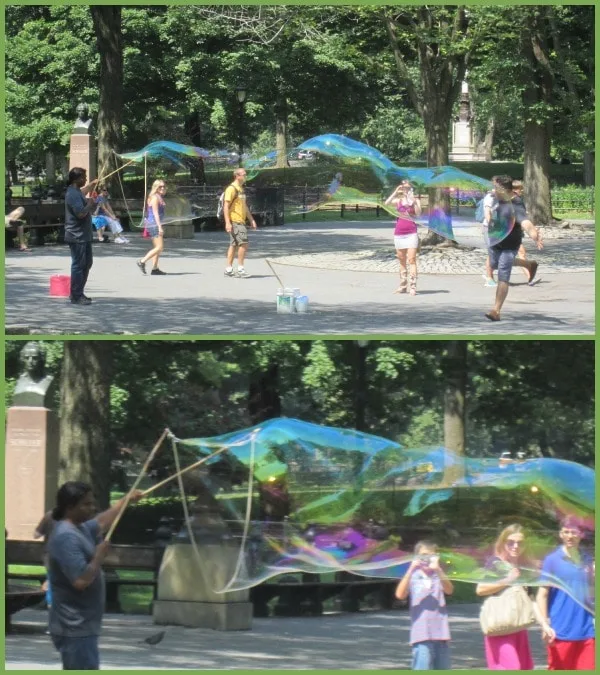 We just thought this was the coolest thing. This man literally had a big bucket of dish soap, a rope and two sticks. He was creating these ginormous bubbles and it was so much fun!
~~~~~~~
My Turn!
Shelley here… I agree with everything Jen said but have to add some of my own pics and tell you that Central Park just blew me away.
The first thing I noticed and found very entertaining were all the people exhibiting iguana-like behavior…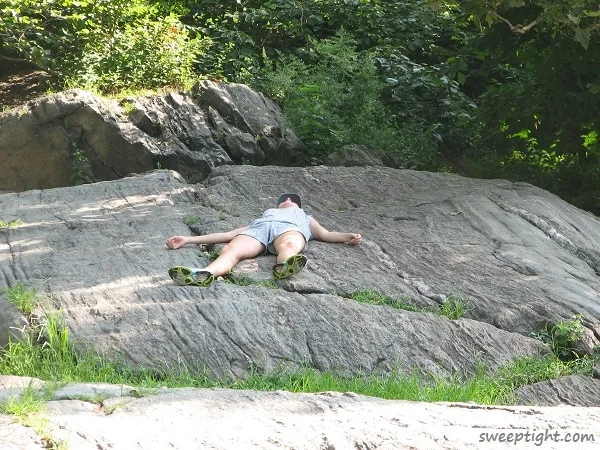 Citizens of New York were splattered out all over these massive rocks found throughout Central Park. On a warm day like this one, the rocks are actually quite therapeutic. 🙂
We seriously couldn't have had a more beautiful day to experience the park. It was just perfection.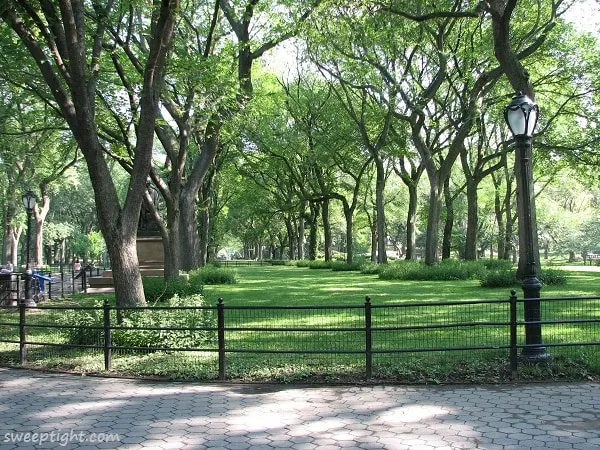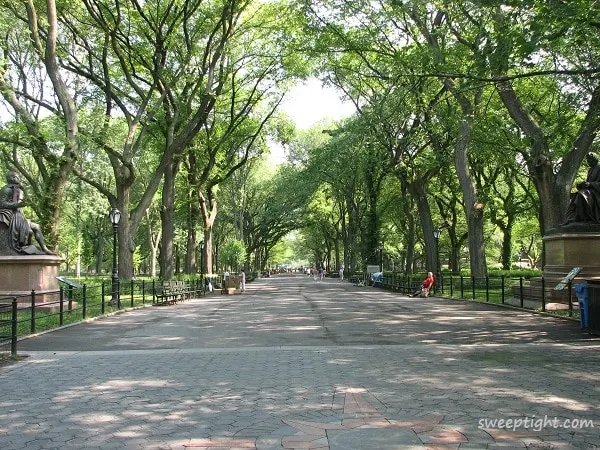 The landscaping is phenomenal in the park. Everything is so well-cared for and clean!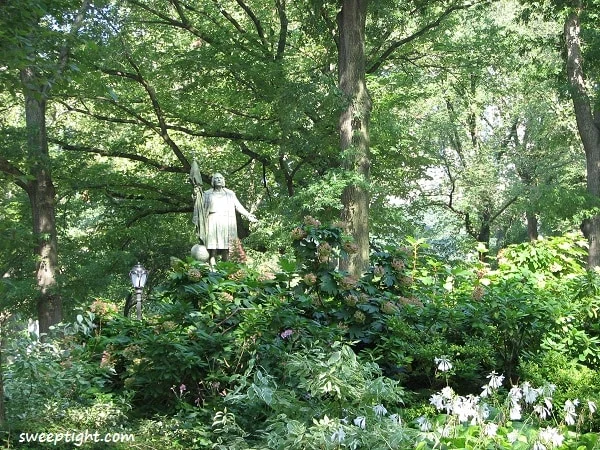 To me, this was just the coolest thing! (Yes, I'm an enormous nerd.) An entire building dedicated to chess and checkers?! I LOVE IT!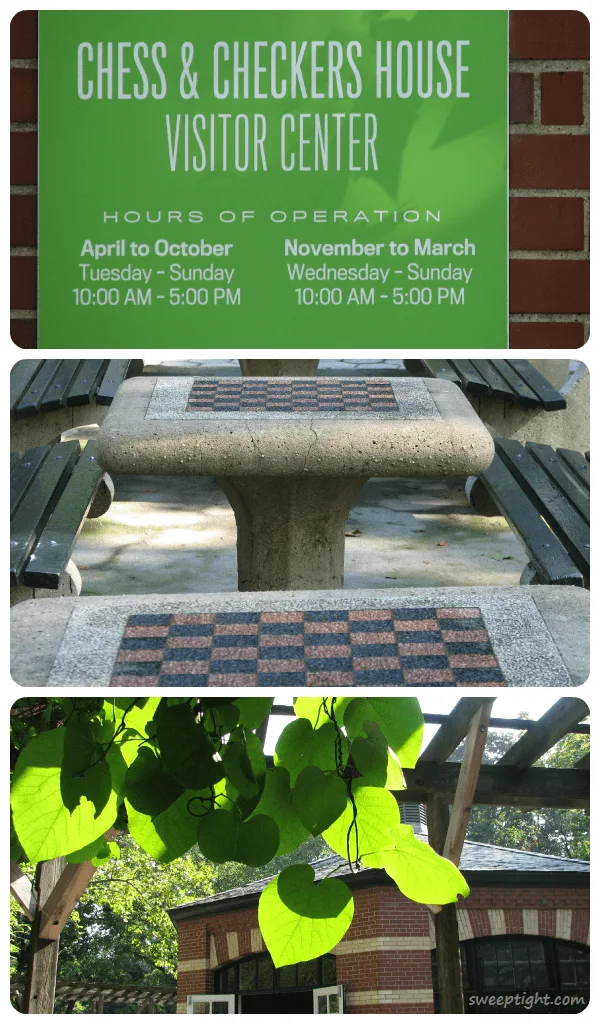 Okay, in between people watching in the park, which can be an all-consuming hobby, I found these adorable creatures…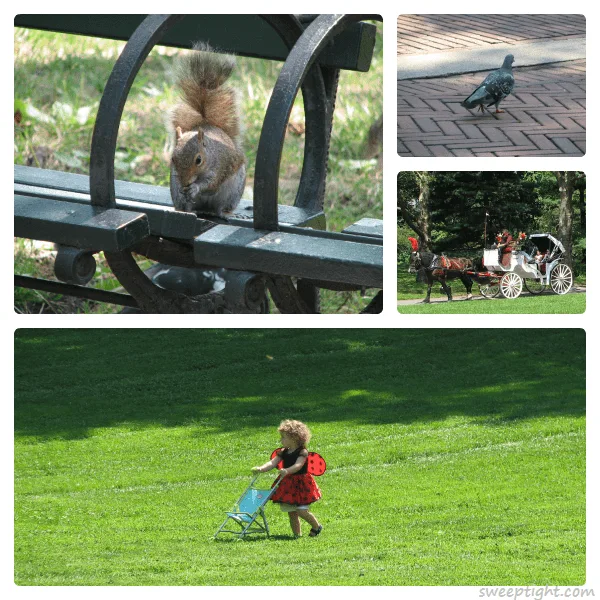 Is that not the cutest little ladybug you've ever seen!?
And these turtles were so fun to watch! Jen and I thought for sure that kid was going to take a swim…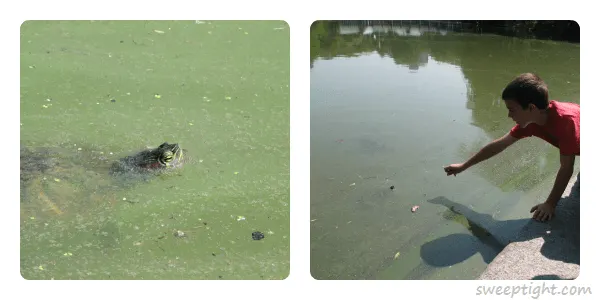 This is quite possibly my favorite pic…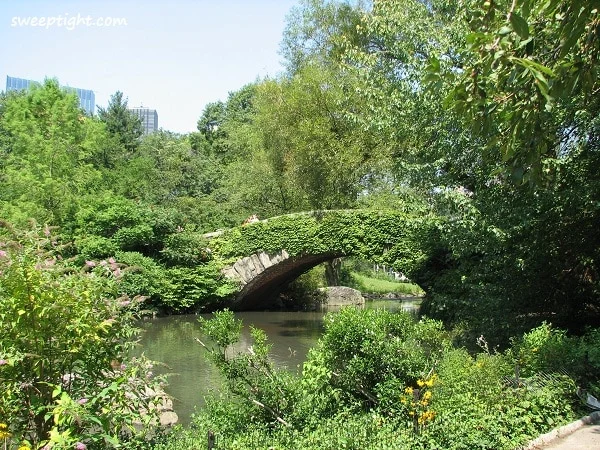 There are tons of magnificent bridges in the park. Each one (that's not over water) seems to have some fantastic talent underneath it. Like musical trolls… The bridges provide excellent acoustic sound effects for all sorts of musicians. They add such wonderful culture to the park. I wonder if they have an agreement to share bridges or switch off days?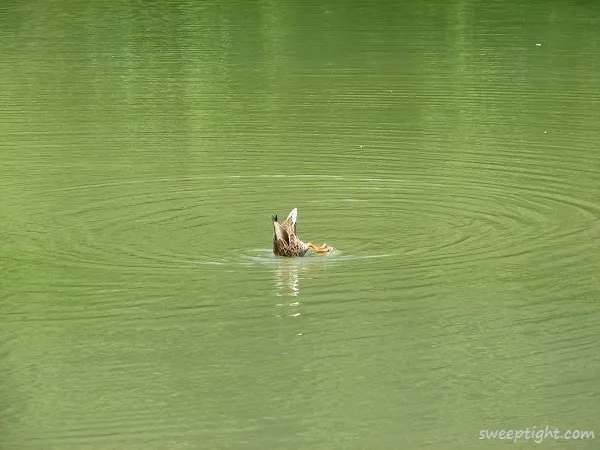 The day kept getting hotter. We were totally envious of all the fun this duck was having!
At the BlogHer12 Expo Hall, we came across a booth for Britely… I've created my first Brite to share the rest of my photos with you! I love this free photo-sharing program! You can easily flip through the photos without having to reload the entire page!
Yeah… there is a castle in Central Park! Who knew? Probably everyone, but me… :/
After our long walk through only a small portion of Central Park (I had no idea it was so HUGE), we stopped for pizza. Being from Chicago, we felt a bit disloyal for loving it so much!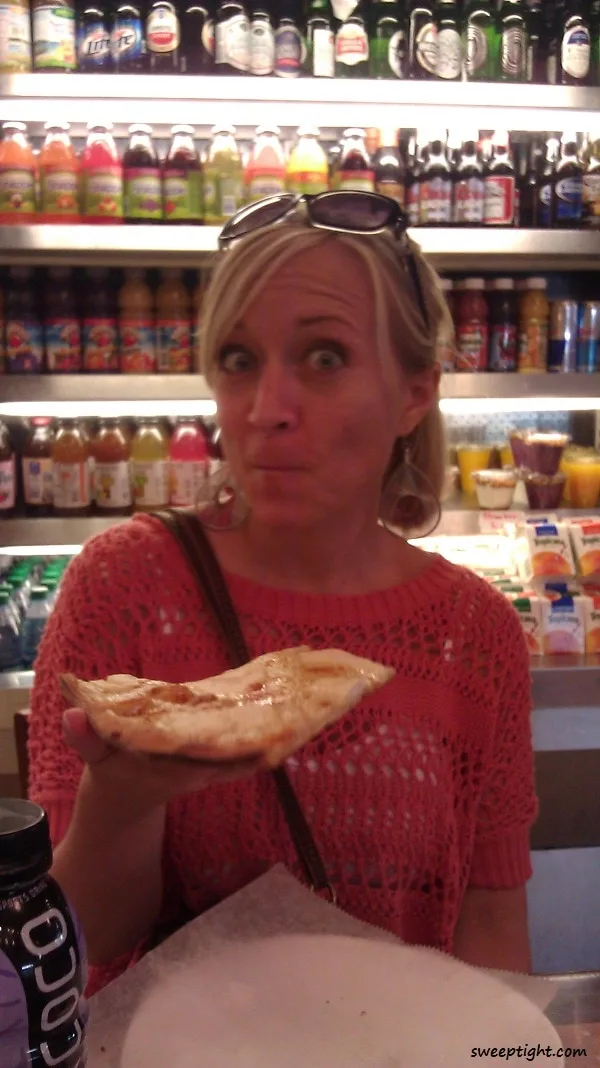 Huge thanks to our sponsors for helping us get there – RewardIt.com, HoleTheBook.com, MyHairChalk.com and GentleBim.com