My son only started shaving this year. I'm not in the habit of buying shaving supplies for men.
So, he constantly runs out because he's fifteen and never remembers to tell me when he needs new razors, shaving butter, or after shave.
We got our first box from Dollar Shave Club, and I can already tell we'll be lifelong subscribers.
The quality, value, and convenience simply can't be beat.
I've partnered with Dollar Shave Club to bring you this product review and show you how easy it is to subscribe. All opinions shared here are my own.
Try Dollar Shave Club's Starter Box For Only $5!
Shaving Supplies for Men
As a single mom, I'm used to stocking up on whatever I need to keep the stems looking fresh and smooth.
But my legs and underarms are not nearly as sensitive as my adorable son's baby face.
Yes, I don't care that this face is now sprouting hair–he's still my offspring and shall therefore be referred to as a tiny human.
He needs clean, sharp blades, and the best creams to keep his skin happy.
With the typical teen's communication habits, if it were up to him, he'd be using the same rusty razor from the shower floor.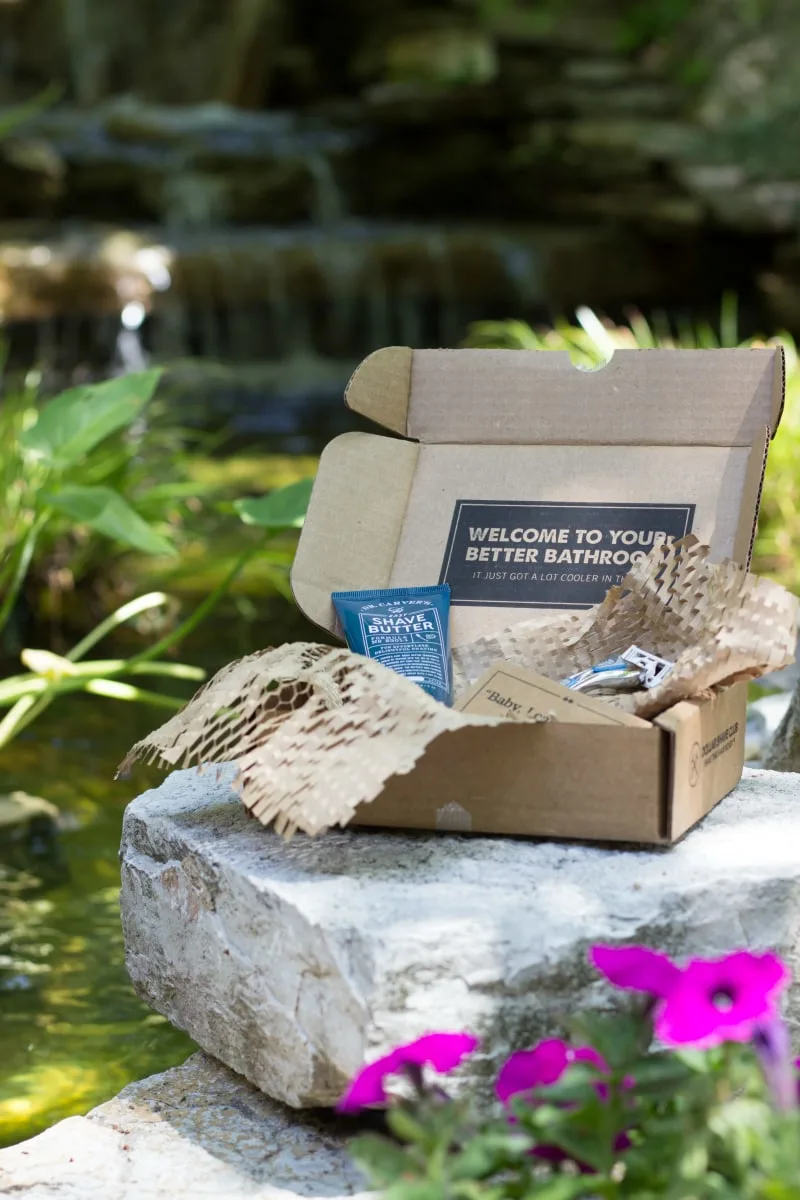 Dollar Shave Club
Thanks to Dollar Shave Club, this is one less thing I have to keep on my many lists.
Now, everything my son needs to take care of himself delivered right to our door.
For a limited time, new members get their 1st month of the Executive Razor with a tube of their Dr. Carver's Shave Butter, 4 Executive cartridges, and Bathroom Minutes (fun monthly magazine bathroom reader,) for only $5 with FREE shipping! (That's a $15 value for only $5!)
After that, the razors are just a few bucks a month.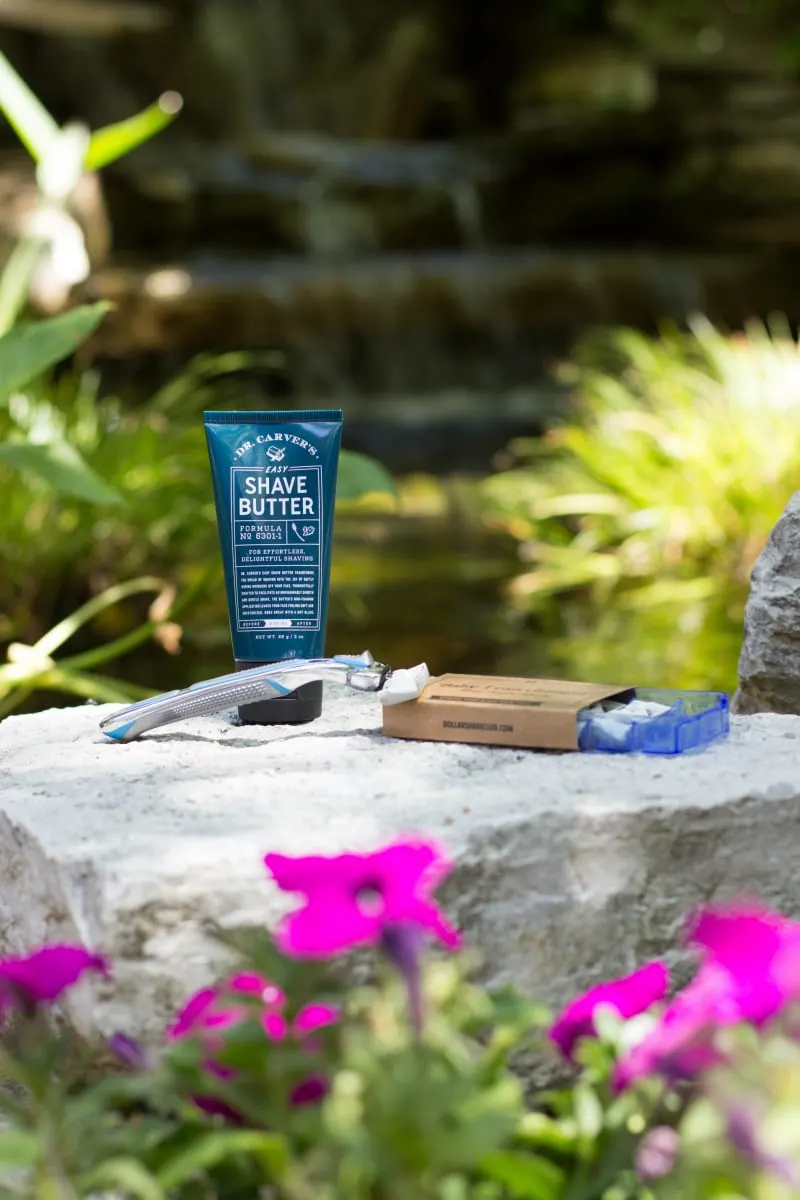 Dollar Shave Club also offers more than just razors.
They have Shave Butter and an incredible selection of high-quality grooming products (from hair styling to shower products) that you can add to your monthly order.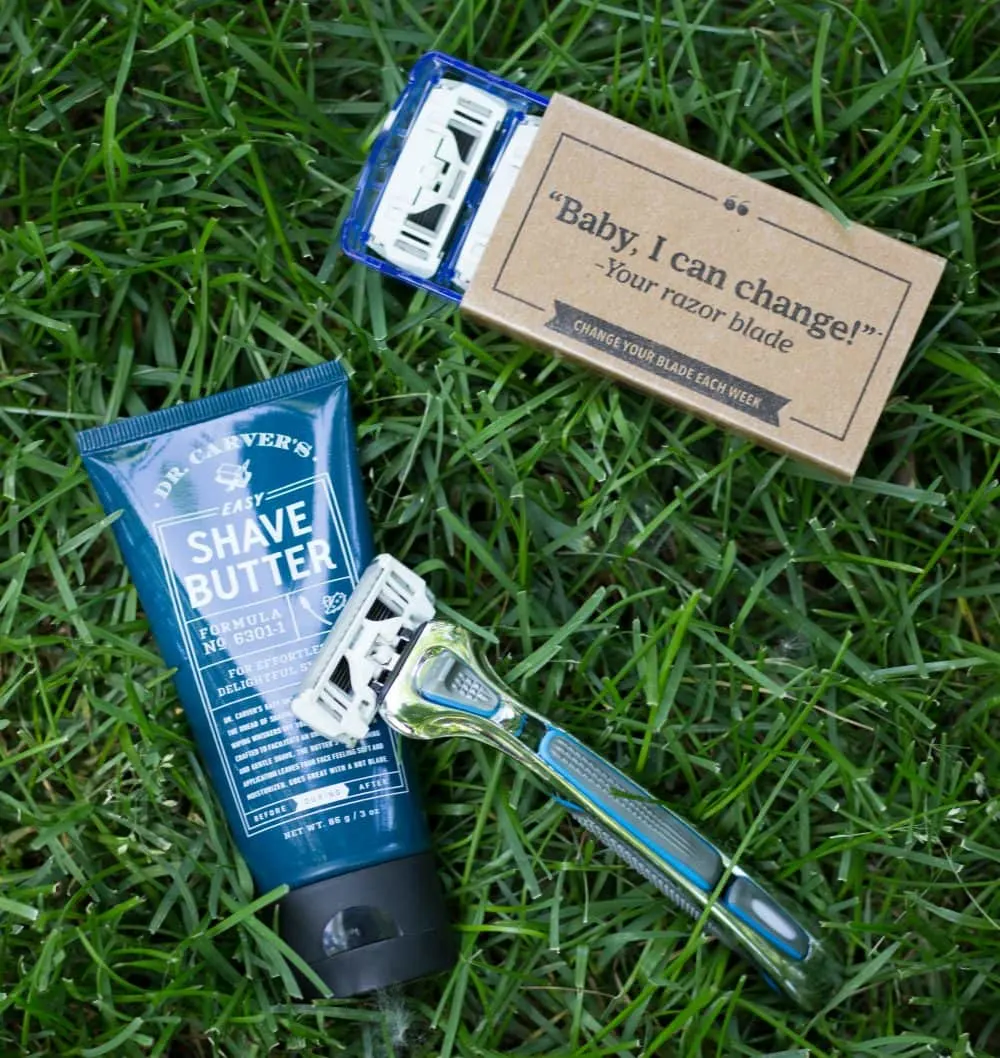 Don't waste another minute. Take advantage of this $5 deal on the best shaving supplies for men!