Oral hygiene is completely underrated if you ask me. I have partnered with FlossAndBrush.com on this post. All opinions are my own.
I have always been obsessed with oral hygiene. To me, it's pretty much the most important hygiene to have.
Talking to someone with nasty breath or an unkempt mouth can be very distracting. It can be impossible to even focus on what they are saying. Yes, bad breath happens, but there are many steps that you can take to try to prevent it.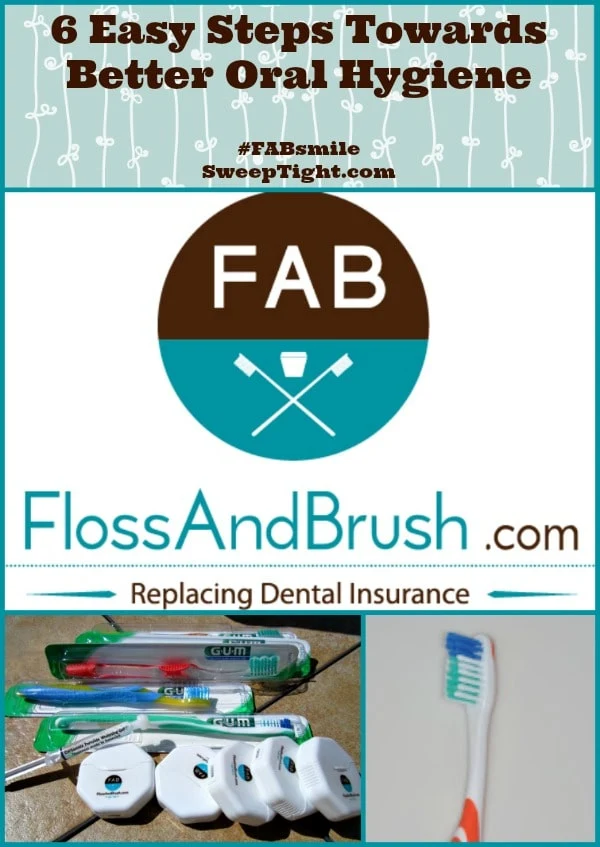 Here are some of my personal tips on maintaining good oral hygiene:
Brush Your Mouth – Don't just brush your teeth, brush your entire mouth. Get all up in there and brush your tongue (all the way back until you are gagging), the insides of your cheeks, your gums, everything.

Wipe Your Mouth – After you are done brushing, take a towel and wipe your mouth down (inside and out). Have you ever had that toothpaste that forms some kind of film after you are done? Well, this will get rid of it, so it's not dangling from your lips as you speak to someone.

Change Your Toothbrush – The American Dental Association suggests that you replace your toothbrush every three months. Personally, I change mine as soon as I see the bristles bending. I just feel like once that happens, the brush is no longer doing its job well. I also feel like it starts collecting germs after a while.

Floss Regularly – Another ADA recommendation is to floss daily. Floss even if something is not stuck in your tooth. This is something that I still need to work on. I have one tooth that seems to grab certain foods and I have to floss it all the time, but I have now been trying to floss my entire mouth daily, too.

Use Mouthwash – Kill extra germs and complete your routine with a mouth rinse.

Chew Gum – Chewing sugarfree gum in moderation does more than freshen your breath. It increases saliva production to help neutralize plaque acids and protect your mouth. It also helps clear out food debris if chewed within 15 minutes of eating.

See my must-have products if you're starting Invisalign!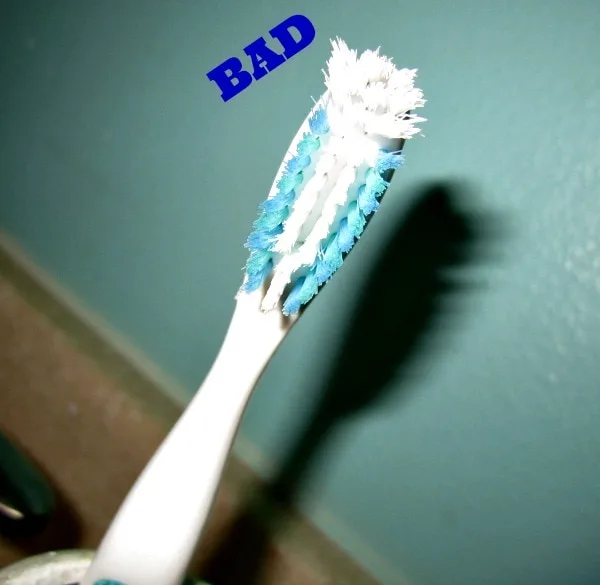 I am sure I could add plenty more, but that's my top 6. One easy and affordable step in the right direction is signing up for FlossAndBrush.com.
Time flies by so quickly, it's easy for 3 months to pass without us even realizing we are still using that same old toothbrush.
By paying just $1.00 per month, per family member, FlossAndBrush.com will ship a box of fresh, quality toothbrushes and floss right to your home – one for each member of the family.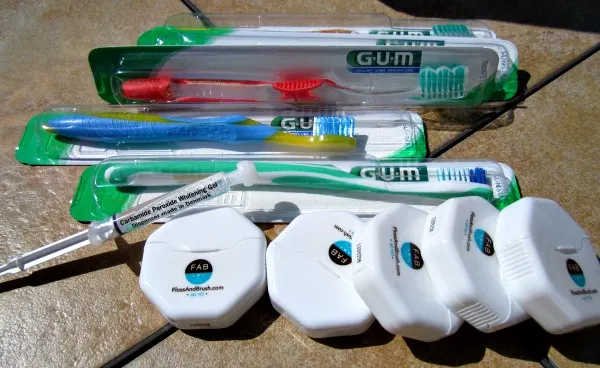 All of the FlossAndBrush.com toothbrushes are top quality, age-specific and dentist approved. They offer four packages to choose from to cater to each age and member of the family.
All of the products are made in America. The brush and floss packages are $1.00 per month, per family member.
There is also an adult brush and whitening gel package that is $2.00 per month, per family member. It includes all of the brush and floss perks plus, whitening gel for an extra #FABsmile!
Only $1.00 shipping is added per person. Orders of three or more brushes ship for free.
No more excuses. This program is perfect for everyone. It's affordable and acts as a reminder to start using new products once they arrive. I think opening up a fresh toothbrush is a great feeling and look forward to receiving new ones regularly.
I have been using my new FlossAndBrush.com toothbrush and just love it. The bristles are just firm enough to do a good job without harming my teeth and gums.
Take a step towards better oral hygiene and sign up to the FlossAndBrush.com program today!
Shelley and I both struggle with our teeth. As I get older I realize how important teeth really are. This is a picture where we actually both have good smiles!
Pretty sure it was mostly due to the killer lighting in the photobooth, but in any case – it's my favorite #FABsmile picture!