Color, Click, Capture Photography
Week three for the Color, Click, Capture Photography contest is here! And, the color is YELLOW.
Last fall, I was leaving my house, no doubt in some panicked rush, when I stopped dead in my tracks. I saw this yellow thing out of the corner of my eye…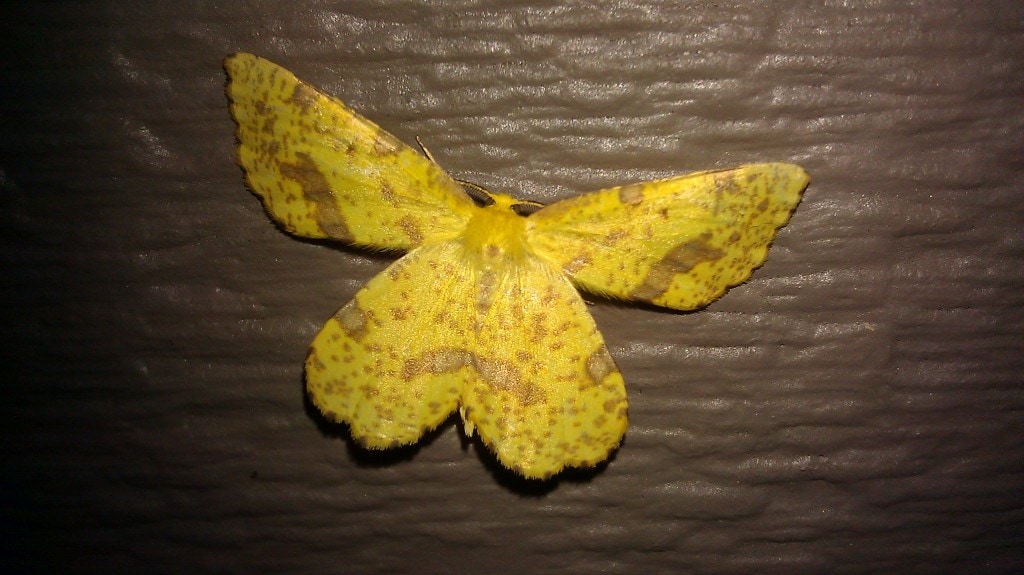 This awesome yellow moth was just chilling on the outside of my garage door. I, of course, being the geek that I am, had to find out what he/she is…
According to my research, this is most likely a male (because he has so many brown spots–females have less,) False Crocus Geometer Moth.
Geometer, meaning that when he was a caterpillar, he was of the inchworm variety! 🙂 (Am I the only one that thinks this is cool?! Probably.)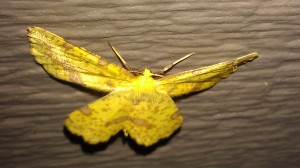 Here are some of my other favorite yellow photos: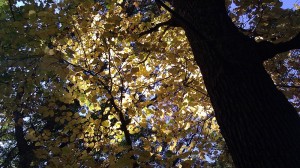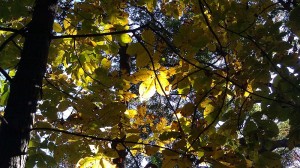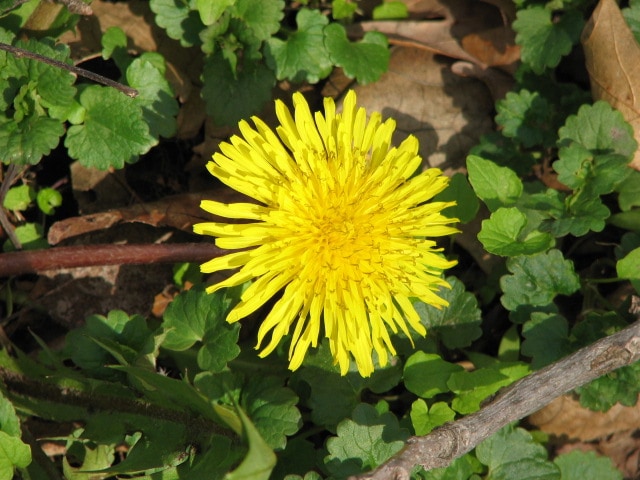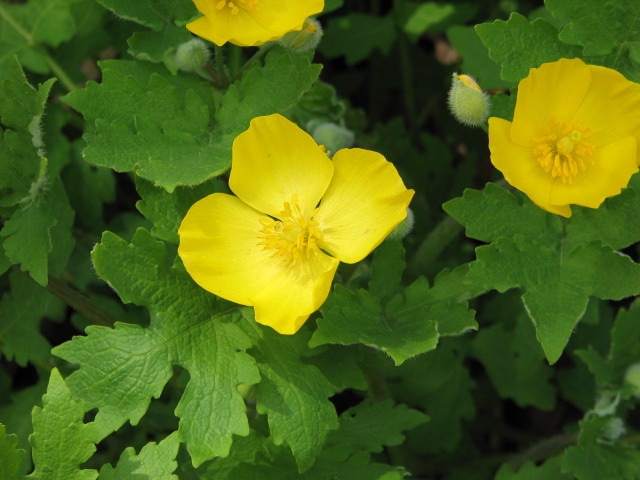 Previous weeks of the photo challenge:
RED photos
ORANGE photos
Rainbow Crumbs for You
Weekly newsletter with our latest posts and shenanigans.