By now you've probably heard about weighted blanket therapy for kids. I reached out to a company who makes adult weighted blankets to try one for myself.
I received an adult weighted blanket from Mosaic Weighted Blankets. All opinions are my own.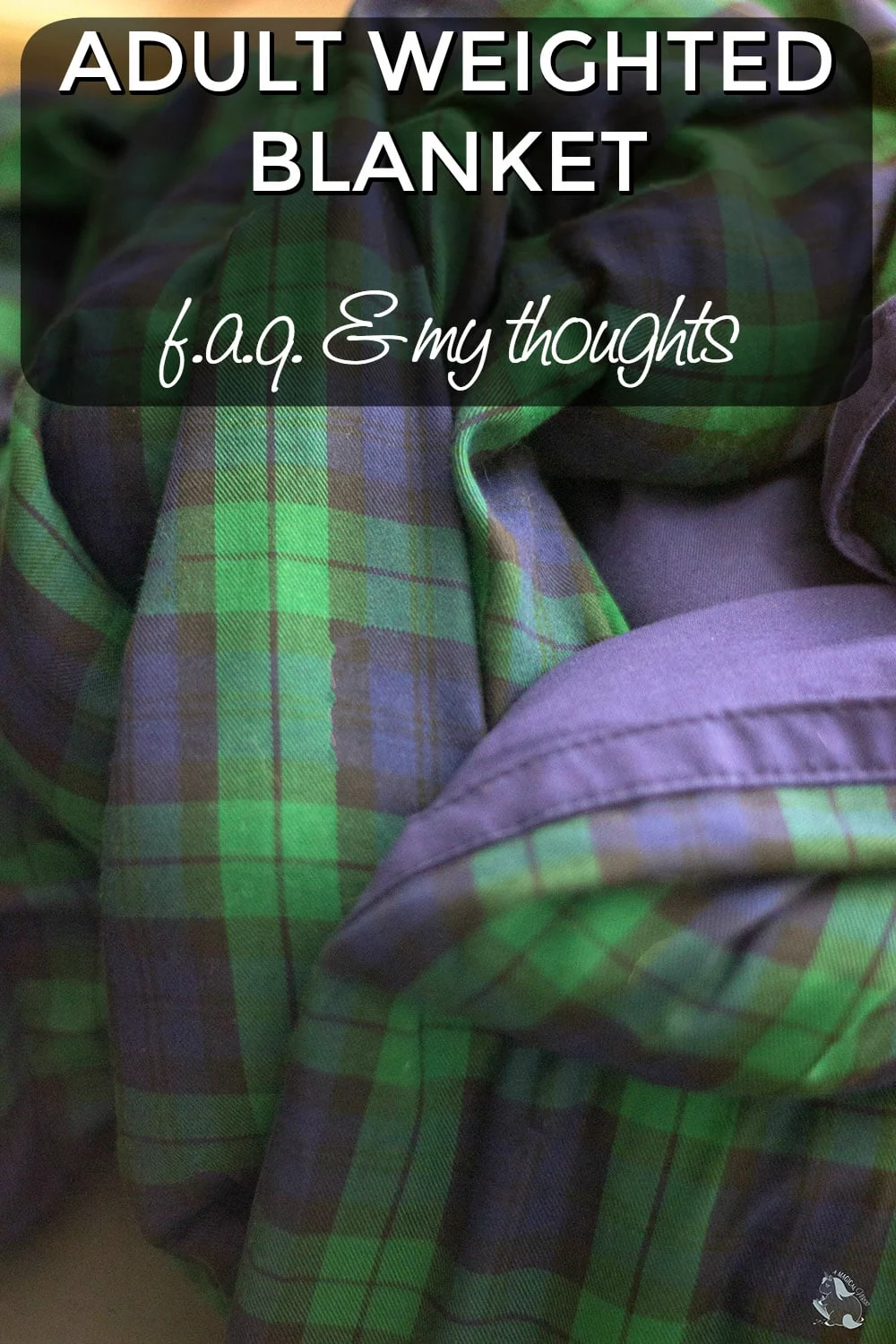 I told the company right away that I thought I would either love a weighted blanket or feel terribly claustrophobic.
They basically said "challenge accepted" because they honored my request. They have reason to be confident in their products since Mosaic Weighted Blankets has national recognition.
The company is featured on all sorts of mainstream media channels.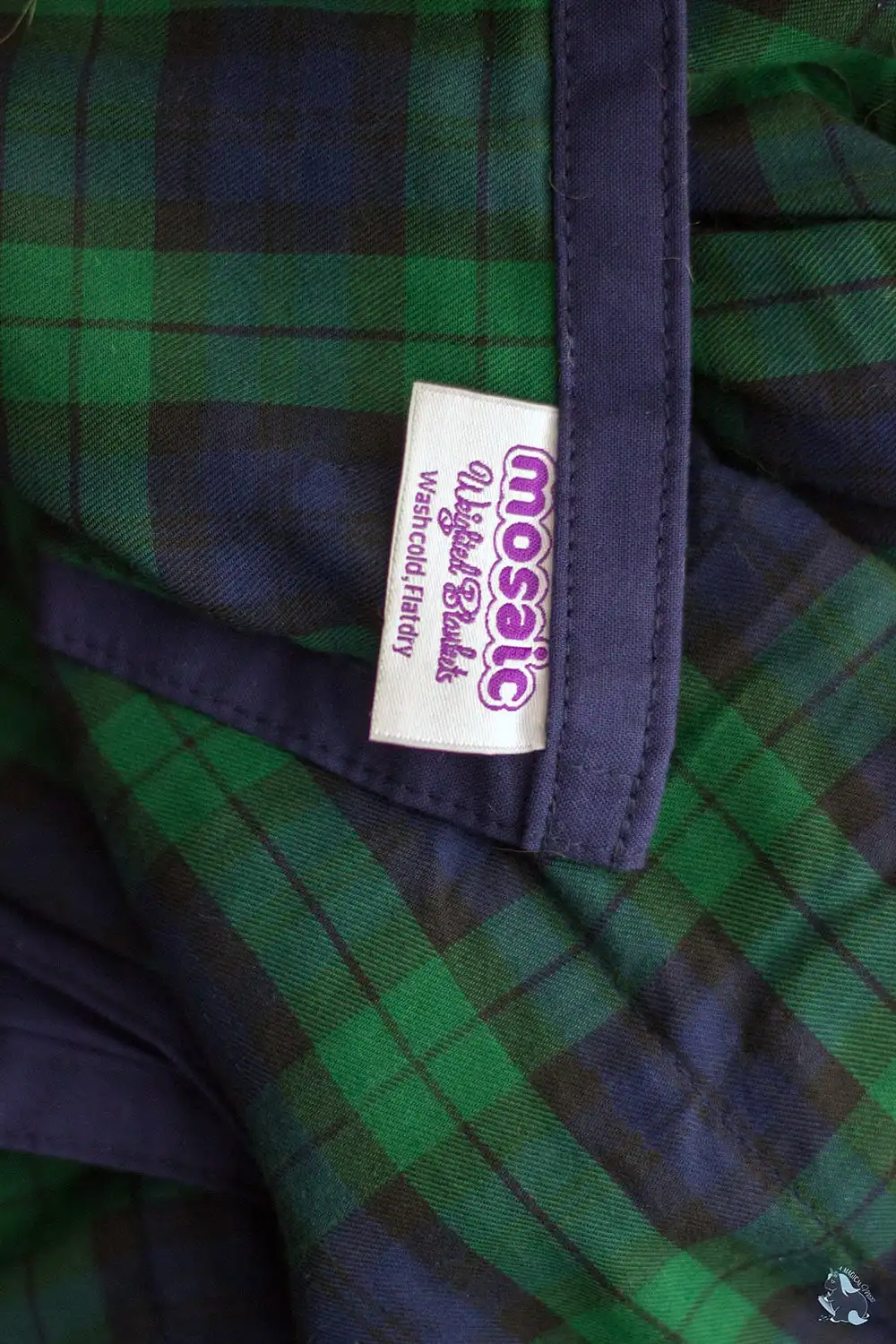 Adult Weighted Blanket Therapy
The list of disorders and syndromes that weighted blanket therapy helps is too long to type. I encourage you to see the list on their website – it's quite impressive.
The ailments that intrigue me are anxiety, insomnia, and bipolar disorder. An adult weighted blanket is additional therapy that's drug-free, so why not give it a try? Since I have a lot to say about this product, I'm going to do a Q&A session with myself.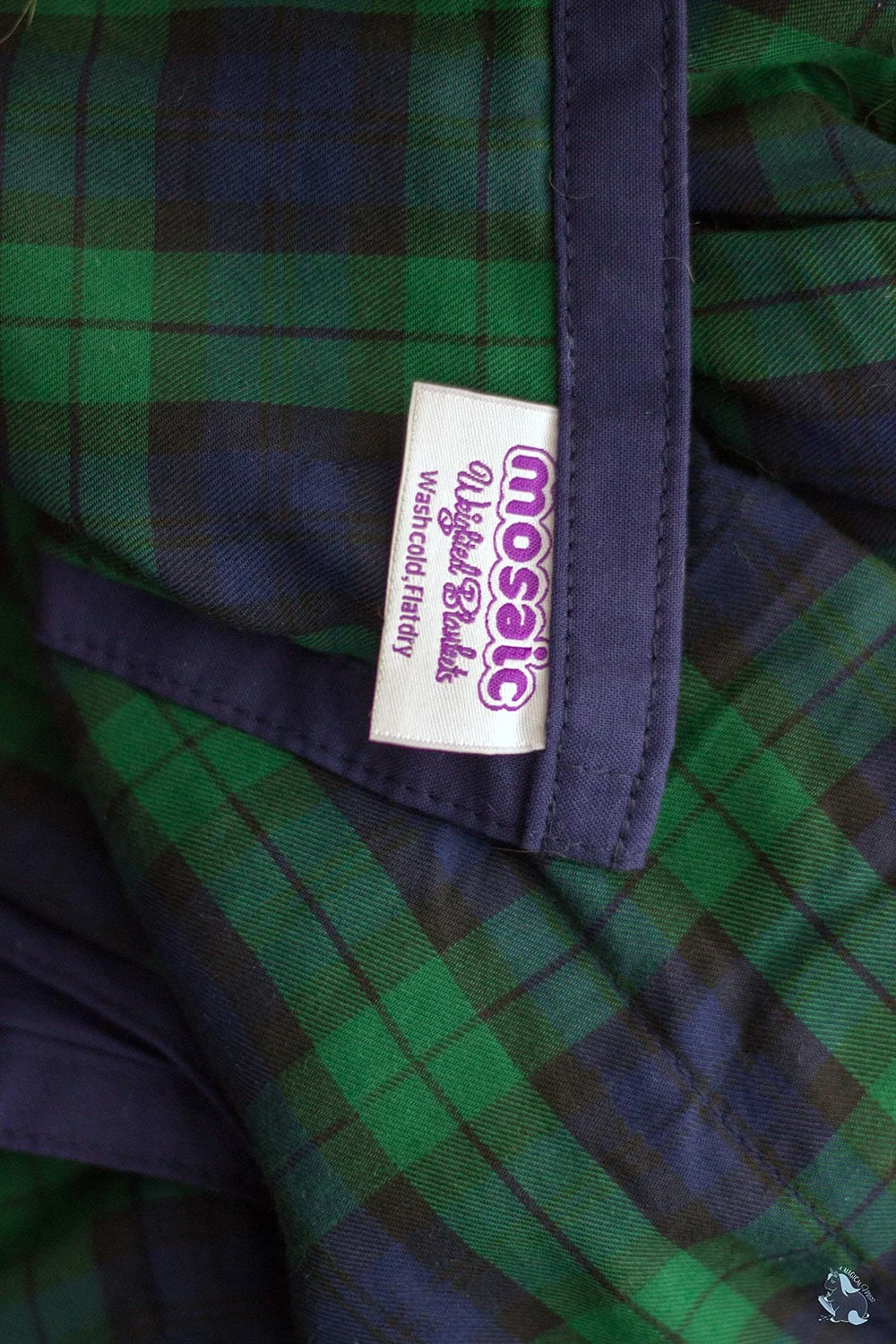 FAQ (from my brain) about Adult Weighted Blankets:
The questions I had before trying the weighted blanket and the answers are after using it for a month.
Won't I feel claustrophobic? The easy answer to that is "NO." The first night I was aware of the blanket, but not in a bad way. By the third night, I can't imagine sleeping without it.

They say it's like a hug. What if I'm not a hugger? Your aversion to hugging people is most likely psychological. Your body feels it as deep pressure touch stimulation, which is therapeutic. It's a bit like swaddling a baby or putting a Thunder Shirt on a dog. Like a massage, pressure stimulation has many benefits.

I have a king-sized bed; is this blanket going to require a team of people to lift? No, you do not get the size of your bed. Upon request, I was asked my height and weight. Based on my answers, my blanket is just the right size for my body, and it weighs 12 pounds. It also won't bother any sleeping companions since it's fit to size.

How in the world do you wash it? Any weighted blanket 12 pounds and under is machine washable on cold. It should be air dried with a fluff on low in the dryer. Since we have a stackable washer and dryer unit, I have to lay my blanket to dry. It's too heavy for the top dryer unit and makes me nervous. Spot clean is best for an adult weighted blanket.

Since the blanket is heavy, is it also cozy? Yes, the light pressure the cover provides makes it comfy and cozy. For extra softness, get one with the Minky fabric. Surprisingly, I don't find that the weight creates extra heat. I don't get hot under this blanket. In fact, I still use my heated blanket along with it on cold nights.
Overall, I love my weighted blanket. I notice that I toss and turn less throughout the night. Perhaps the weight keeps me in place.
I must sleep a lot more soundly since I wake up feeling extra rested. No panic attacks have rudely awakened me in the middle of the night since I've had the blanket.
There's no doubt in my mind that the pressure from the blanket settles my nerves. I even wrap it around me during the day sometimes if I am feeling anxious.
They have weighted shoulder wraps that I have my eye on. While I work, I often tense up my shoulders. The wrap sounds like the perfect way to remedy that headache-inducing behavior.
I'm happy that I see firsthand the benefits of weighted blanket therapy. I confidently recommend anyone with anxiety, insomnia, or bipolar disorder to give an adult weighted blanket a try to see for yourself.
I plan to add the products to my gifts for people with anxiety post.
Have you tried or heard of adult weighted blanket therapy?