A mouse pad that relieves stress from your wrist is a must have for anyone who spends long hours on the computer. Listen up bloggers, students, or anyone who owns a computer… make your desk space loads more comfortable with a GoSmart RESTPAD. Product received for review. Post contains affiliate links.

Would you like to see something gross that can happen to you when you spend hours and hours behind a computer? Well, I am going to show you anyway. Here's my disgusting wrist bump.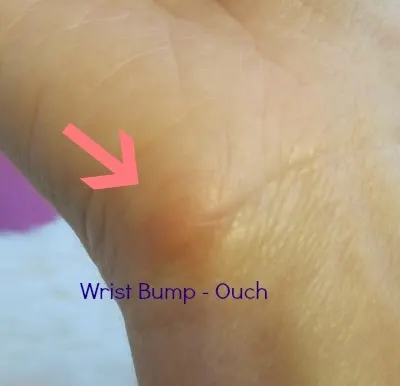 That picture does not do it justice. It's actually pretty big and gets red and inflamed when I work long hours with the wrong mouse pad. Before receiving the GoSmart RESTPAD, my wrist would lay against the hard wood of my desk. Now with this comfy sheepskin-cushioned mouse pad, it's like laying my wrist on a soft bed while I work.
Mouse Pad that Removes Wrist Pressure
This innovative new mouse pad provides soothing pressure relief to your wrist while you work. It's surpassed other pressure-relieving mouse pads by far in comparison tests. This is the first one that I have tried, but I would guess that I would agree. I definitely feel loads less pressure than I did without it.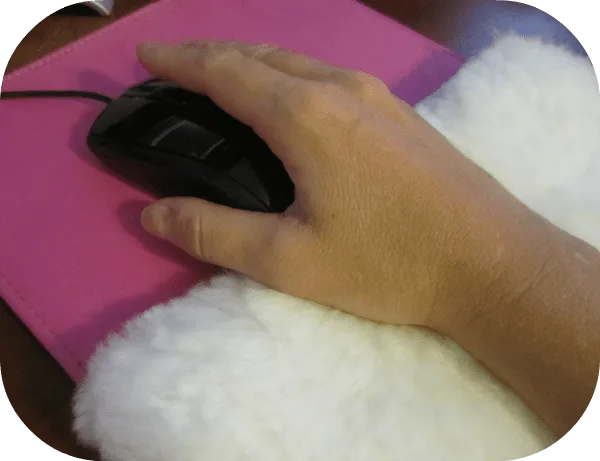 The mouse pad is larger than my old one and that takes a little getting used to, but now I actually prefer it. The microfiber mouse area and rubber base allows for no-skip usage. My mouse glides along smoothly and always where I want it!
Not only is the GoSmart RESTPAD the ultimate in comfort, but it's also super cute. It comes in three colors and of course, I chose pink. It's my favorite new desk accessory!
The sheepskin rest area has a velcro pad so it can be easily removed for cleaning. It's machine washable on cold and air dry. This newer model is made to last!
Purchase a GoSmart RESTPAD and a variety of other innovative products on the GoSmart website. (There is an older model on Amazon…this one is different.) This is a perfect gift idea for students and bloggers, too!