After years of dedicated searching, I've finally found the best heated blanket. Yes, this might sound dramatic, but I'm dead serious about sleep in general and about my electric blankets.
I purchased the blanket featured in this post myself. I'm just that excited about it that I wanted to share. For other people who are always cold or love the comfy coziness of electric blankets, Mike and I both give this one all of our thumbs up.
I'm using affiliate links, but that doesn't affect my honest enthusiasm about this product.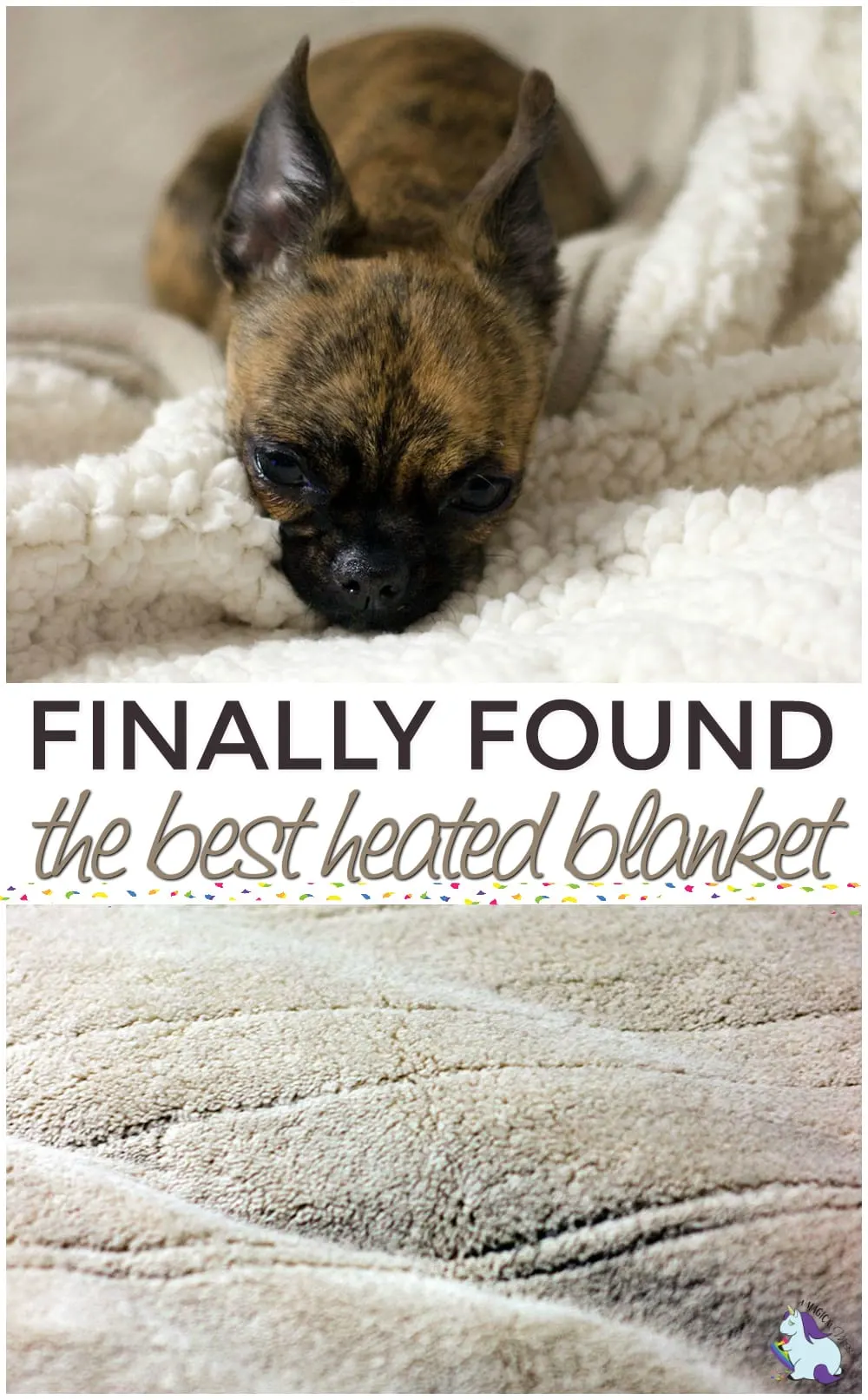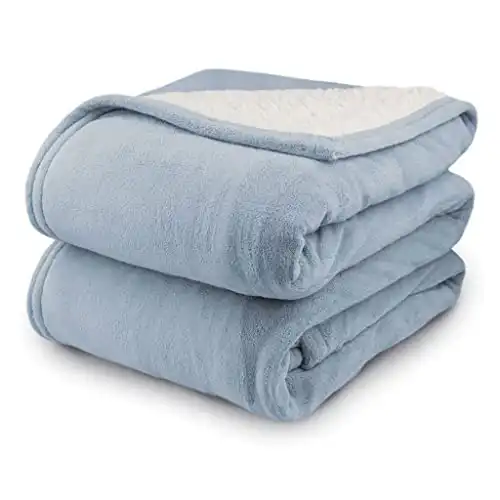 The Best Heated Blanket I've Used
I've gone through several heated blankets over the years. I hate the vagueness of word several, but I had no plans of documenting this journey. The number has to be in the double digits.
In their defense, I abuse them. I use heated blankets all year round. I even turn them back on during the day sometimes for the dogs.
Since I work from home, it's usually Franklin who will jump back into bed for the day. If the blanket is toasty, sometimes all three dogs will pile on. So spoiled, it's fine.
Of course, I never leave an electric blanket on when I am not home.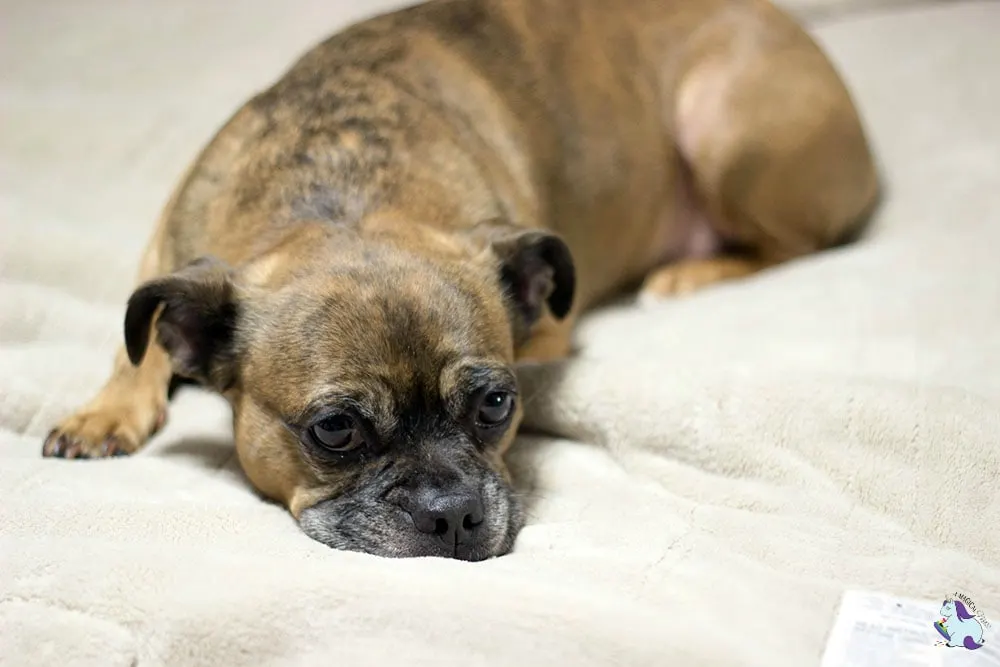 With the usage in mind, I'm never shocked when an electric blanket of ours stops working. There are other things that deem this product worthy of me calling it the best heated blanket and here they are:
It gets hot — not wimpy warm.
I've had blankets where even the max heat setting is body temperature. I like to have the option of mega heat. I can't sleep all night with this one on the highest setting because it gets too hot. But, I love to have the option to turn it up. I appreciate that they let the customer be the judge of what is too warm with ten setting options.
Can't feel the wires.
You have to feel around to find the wires purposely. With some blankets, it's hard to ignore that the wires are there. The fluffiness of this one allows the wires to remain hidden.
Cozy AF even off.
Even when this blanket is in off mode, the MicroPlush makes it comfy enough to curl up in. If it stops working, I'll still keep it for the couch or as a backup.
Washes well.
My blanket has already gone through the laundry process multiple times. Again, this wasn't a planned research project, so I don't have an exact number, but we wash our bedding often. I'm happy to report it comes out of the dryer ready to get back to business.
Auto shut off feature.
I think most electric blankets automatically turn off after a certain amount of time, but I am thankful for the feature in any case. Since I do use it so much, it's easy to forget to unplug if I do crawl out of my cave.
Two controllers.
I bought the king size blanket. There is a control for each side of the bed. This feature is perfect for couples who have different preferences, which is so often the case.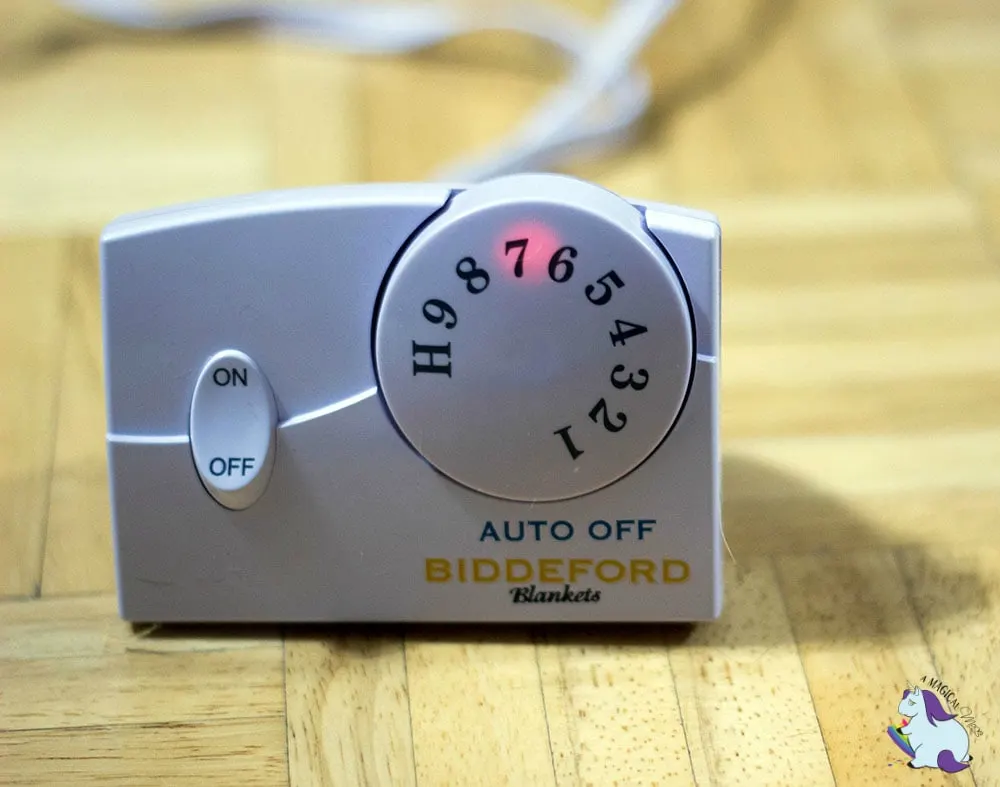 After I started writing this, I went back to my order on Amazon to check some details. I must say that I was shocked by the reviews.
There are some unhappy customers, so make sure you do your own research since this is not the cheapest heated blanket out there.
I always keep in mind that more people write reviews when they are unhappy, but it's definitely worth looking into.
Also, be sure to register your blanket on the Biddeford website even if you buy it elsewhere. They warranty their products.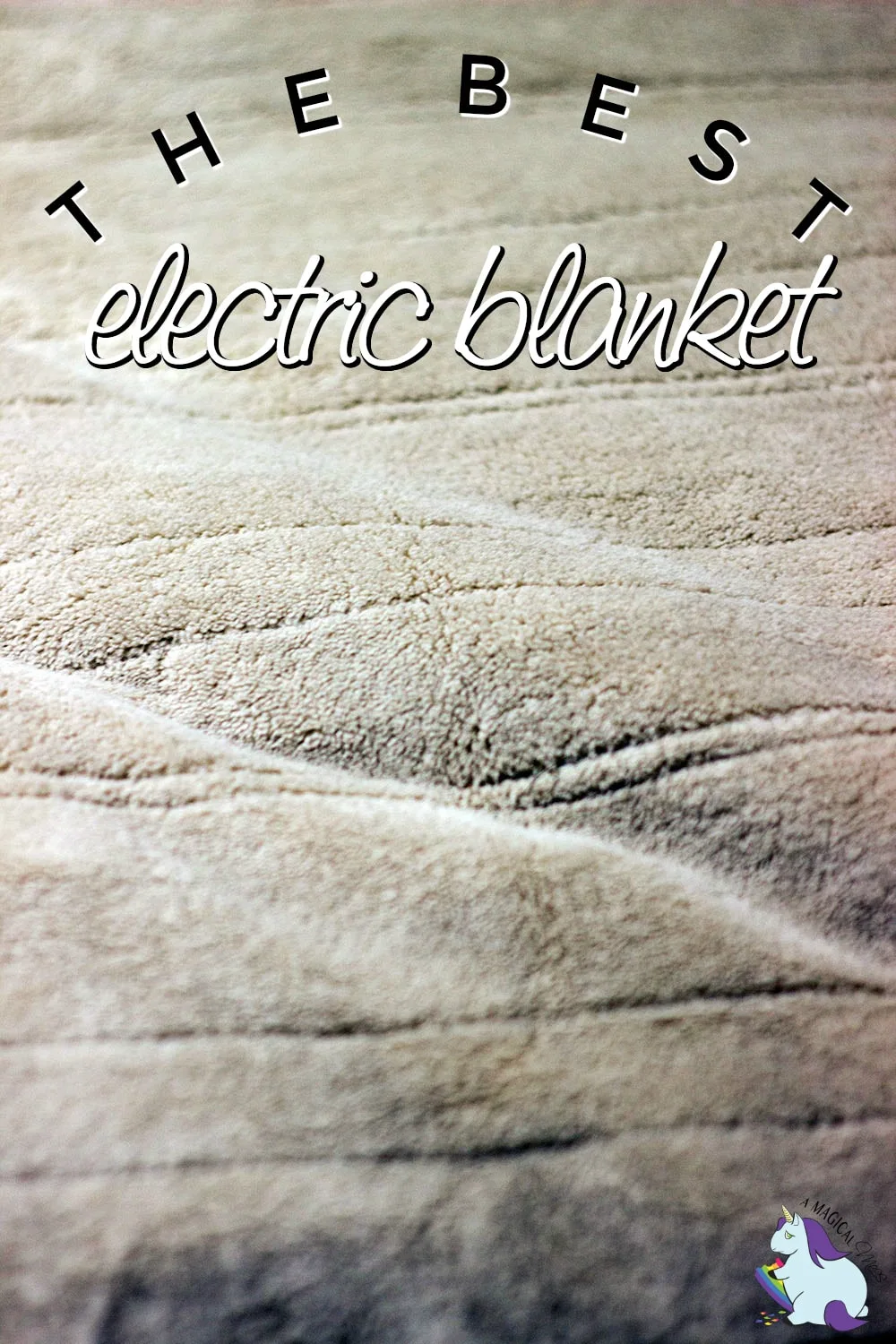 However, I stand behind my experience which has been all positive thus far. I even bought a second one and am equally happy with that purchase.
It appears that I can no longer generate my own body heat, so electric blankets are quite the staple in my life!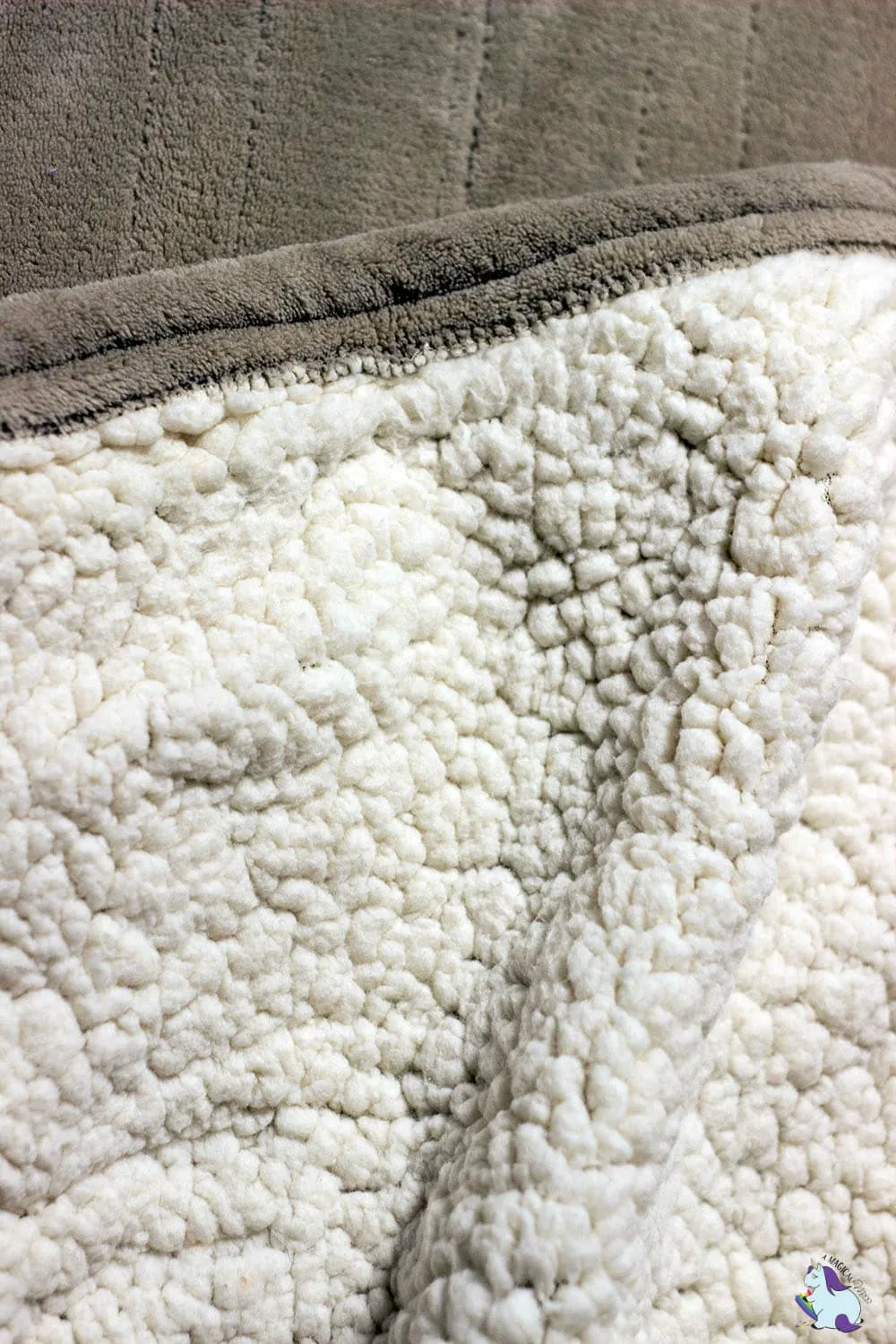 With this cold and snowy winter we've been having, I am in full-on hibernation mode. Curling up under a warm cover is like the best thing in the world to me. Hand me my Kindle, or, if it's a wild night, maybe Mike and I will watch TWO shows on Netflix. 😉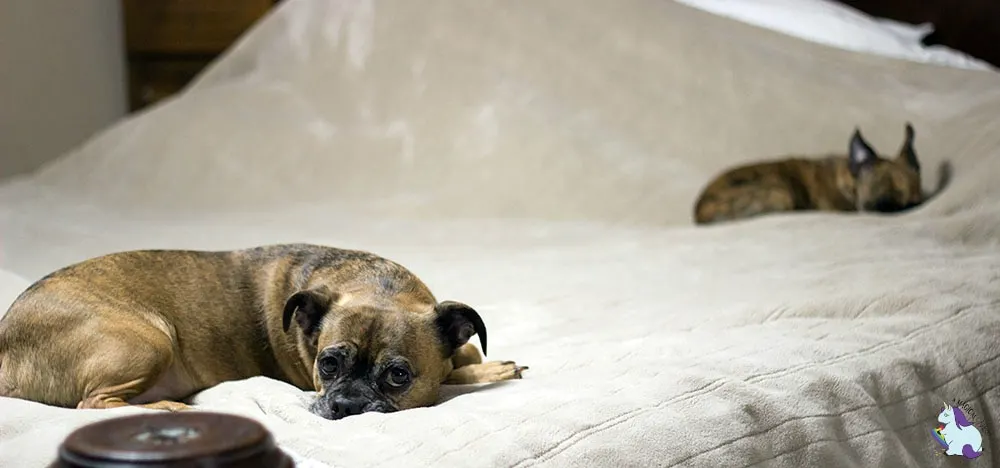 If anyone else out there is on the quest for the best heated blanket, I would recommend the Biddeford MicroPlush Sherpa Electric Heated Blanket.