I've had a bit of a rollercoaster relationship with my Kindle Unlimited account up until recently. Six months ago I wouldn't have recommended purchasing a Kindle Unlimited account, but now I am sold. This post contains affiliate links, but all opinions are my own.
I joined Kindle Unlimited during a promotion. At first, I found it quite limiting and a contradiction to its name. Most of the books my friends recommend aren't available through Kindle Unlimited, and that discouraged me. Since I paid for an account, I hate to buy additional books just out of principal. However, my thoughts have now changed.
My reading habits are like most of my life – extreme. I either binge read for three days straight or don't pick up my Kindle for weeks. Moderation is not my strong suit. There are many reasons why I love my Kindle Paperwhite, and having it there and ready for when I enter "reading mode" is one of them.
So, after about a year, here are some reasons why I now love my Kindle Unlimited account.
5 Reasons Why I Love My Kindle Unlimited Account
Discover new authors – Instead of just grabbing the best sellers or my favorite authors, I am finding new ones. By picking books from the Unlimited section, I am forced to reach out of my comfort zone. So far, it's been amazing about 92% of the time.
Don't like it? Return it – If a book doesn't grab me within the first two chapters or so, I am out. I read for pleasure, so if it feels like homework or a chore, forget it. I simply return the book (virtually) and choose a new one. So easy.
Explore genres – My go-to book genre is romance, but thanks to my Kindle Unlimited account, my tastes are expanding. I am reading mysteries, horror, business books, and even a few cookbooks thanks to the options I have available. If a title grabs me, I give it a shot. Like I said, if I don't like the book, I return it within seconds.
Save space – I discussed this in my post about why I love my Kindle Paperwhite, but I feel like I should touch base on it again. Our house is not huge. My bookshelves are already overflowing with books I cannot imagine parting with. There's no way I would be able to own the hard copies of all of the books I adore. Digital is the best option for me for many reasons. Oh, and Amazon doesn't let you digitally-hoard books with Kindle Unlimited either. You can have ten at a time, and then you need to return them. That's good for me and my digital-hoarding tendencies. I just read and move on. Books are added to my Goodreads account, so I can remember which ones I have read.
Save money – Clearly, if you are a hardcore reader and buy books from Amazon, it's going to add up. In the past, I downloaded individual books for over $10 all the time. I know for a fact my Kindle Unlimited account has paid for itself many times over.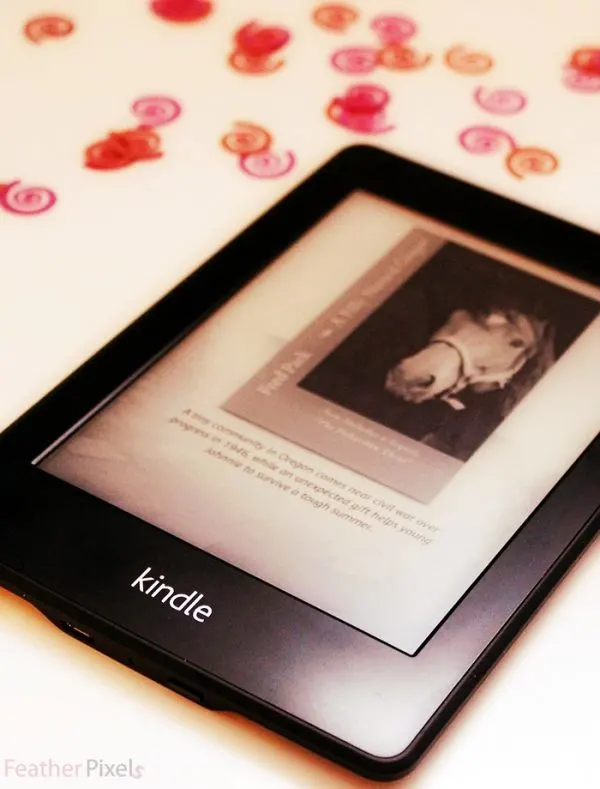 Sometimes I feel like I am missing out on a current bestseller because of Kindle Unlimited, but then I discover a hidden gem that deserves to climb the ranks, and I get over it. I am not sure if authors make any money from Kindle Unlimited, but I can certainly say in my experience they gain recognition.
Try Kindle Unlimited free for 30 days to see what you think.
Do you have a Kindle Unlimited account? What are your thoughts?